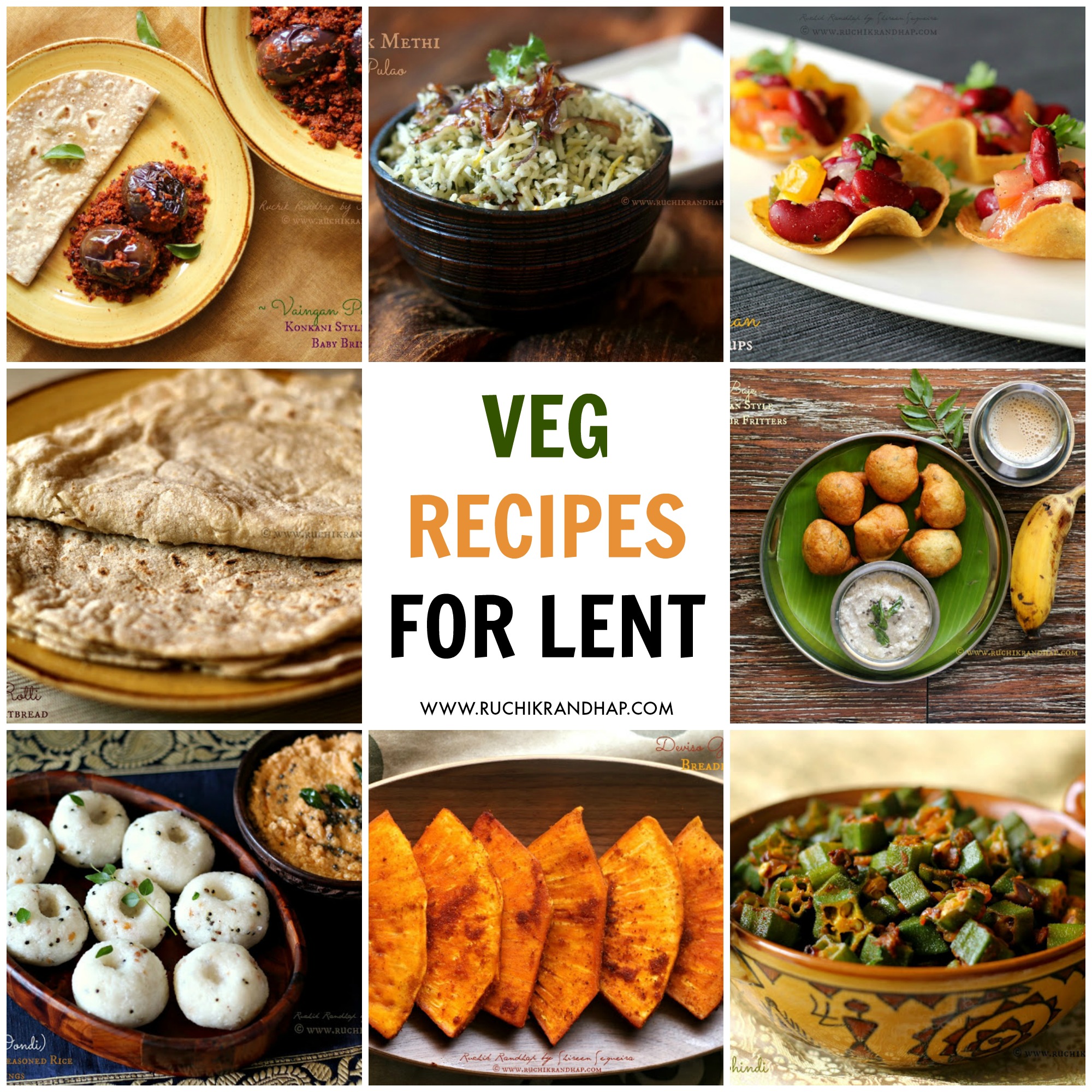 Lent is a solemn religious observance for Christians, a period that lasts approximately 6 weeks between Ash Wednesday and Easter Sunday. During this period one is urged to give up vices or temptations of any kind.
Most Christians go on a pure vegetarian diet (one that includes no meat, fish or eggs) or a semi vegetarian diet (one that includes fish, seafood & eggs)
I have tried to compile a list of almost all vegetarian recipes on my blog that cover a wide range of categories like breakfast, snacks, soups, salads, starters, mains & sides that will help you plan your menu this Lent.
This compilation pretty much sums up the veg recipes on my blog excluding sweets, desserts and festive foods as Lent is a time of penance and self denial. If I find that I have missed some categories, I will update it soon. If you don't find a particular recipe that you may have seen before in the below list kindly email me at [email protected] and I will include it here.
DOSAS & PANCAKES 
(Pan fried foods made from various ingredients)

IDLIS, DUMPLINGS & HOPPERS
(Steamed foods made from rice & millets)
(Breads made with whole wheat flour (atta) & all purpose flour (maida))
ONE BOWL MEALS (UPMA, SHEERA, POHA, OATS & RAGI)
(Foods made from Semolina, Finger Millet, Beaten Rice/Poha, Vermicelli & Tapioca Pearls/Sabudana )
FRITTERS & CUTLETS (DEEP FRIED & SHALLOW FRIED FOODS)
CUTLETS & SMALL BITES
SOUPS & SALADS
CHUTNEYS & RAITHAS
LEAFY GREENS & HERBS
PANEER, SOYA & MUSHROOMS

RIPE AND RAW FRUIT CURRIES
GRAVY BASED VEGGIES
(LENTILS (DALS), SAAR, SAMBHAR & PLAIN CURRIES)
ALL OTHER VEGETABLES
RICE & OTHER GRAINS