Lent, a solemn religious observance for Christians is a period that lasts approximately 6 weeks between Ash Wednesday and Easter Sunday. During this time one is urged to give up vices or temptations of any kind. Most Christians make a personal decision to give up all or some kinds of non vegetarian food. While the focus is not on food I will try and post as many vegetarian recipes as possible this Lent. So, keeping the many requests in mind, here's a simple yet flavorful recipe for a one pot meal that you can put together in a jiffy. It is perfect for those who are in a hurry to cook a nutritious meal and can be made for your weekday dinner. All you need is some cooked rice and you can serve this in no time. I used homemade basil pesto sauce that I made from a ton of basil that I picked up at the farmer's market here. You can use store bought pesto or even make some using coriander leaves at home. I will post the recipe soon.
This dish was born because I had half a bottle of pesto waiting to be finished and plus wanted to make something simple for lunch. I paired it with some grilled salmon sometime ago and it was just so flavourful! The bell pepper adds to the taste and if you like, you can simply serve it with some yogurt on the side! So do give it a try!
Click to save this recipe on Pinterest!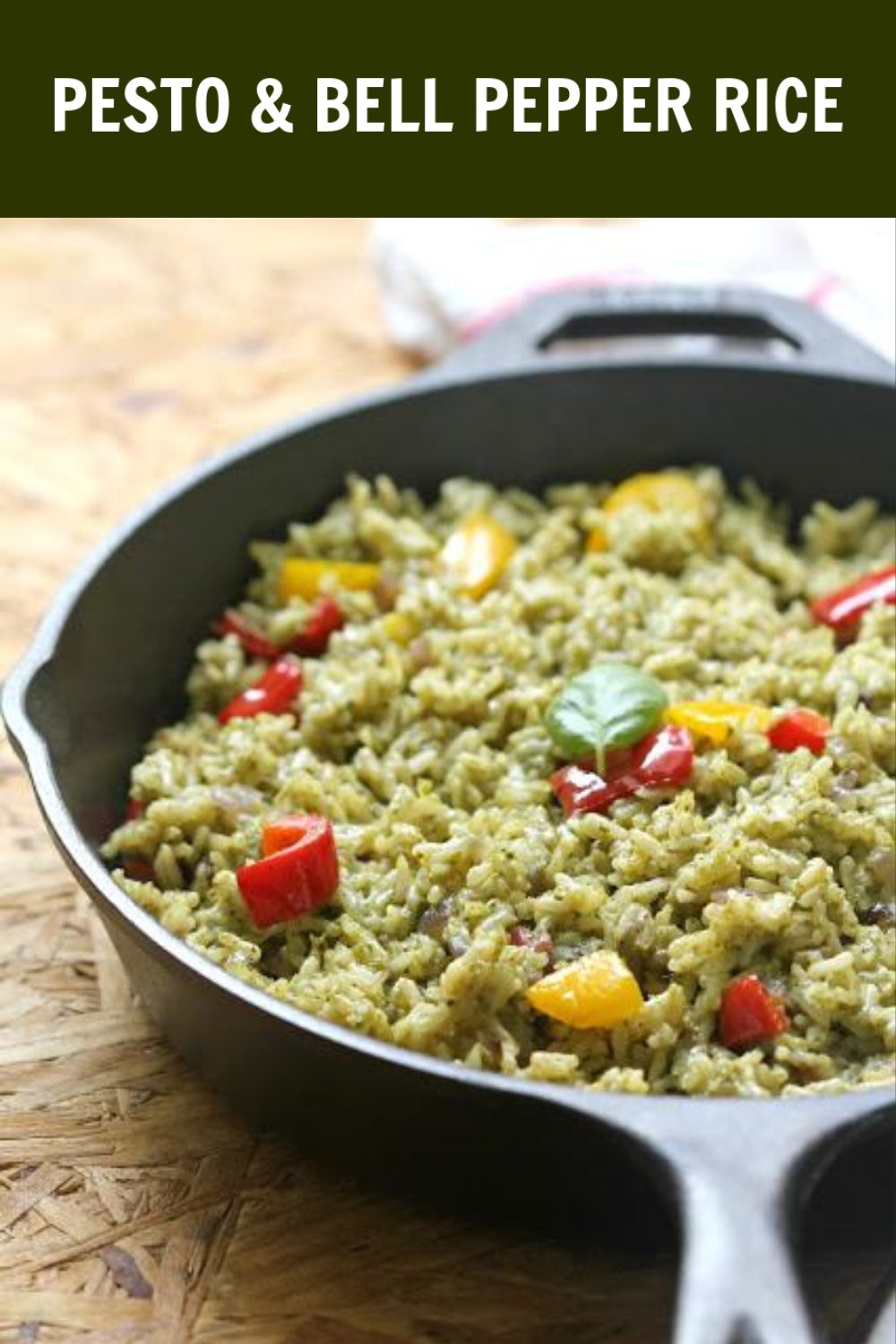 Pin