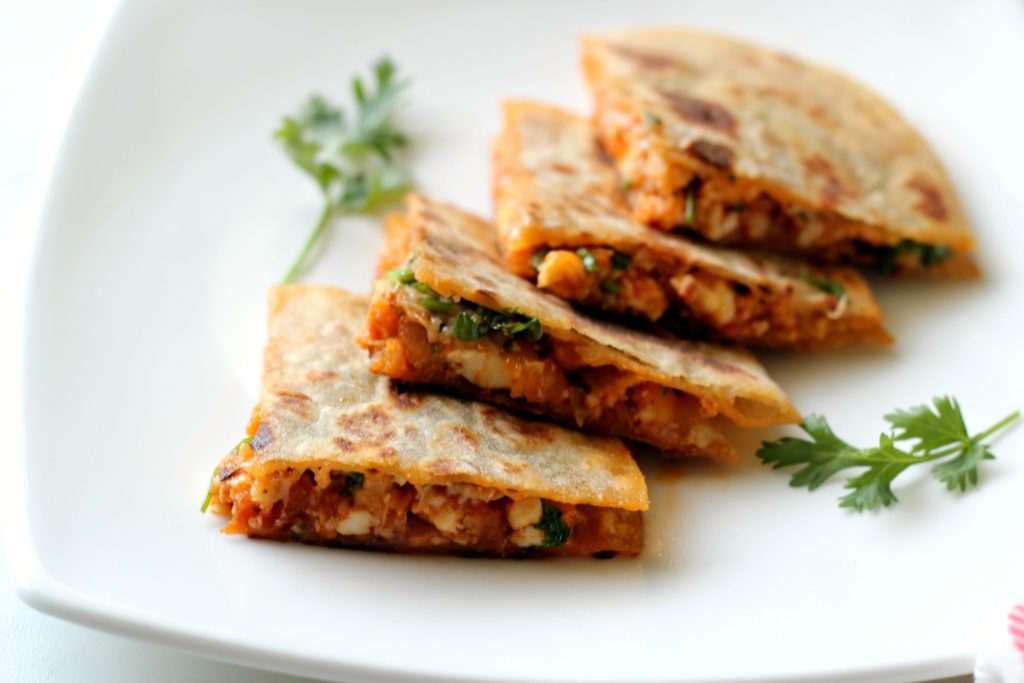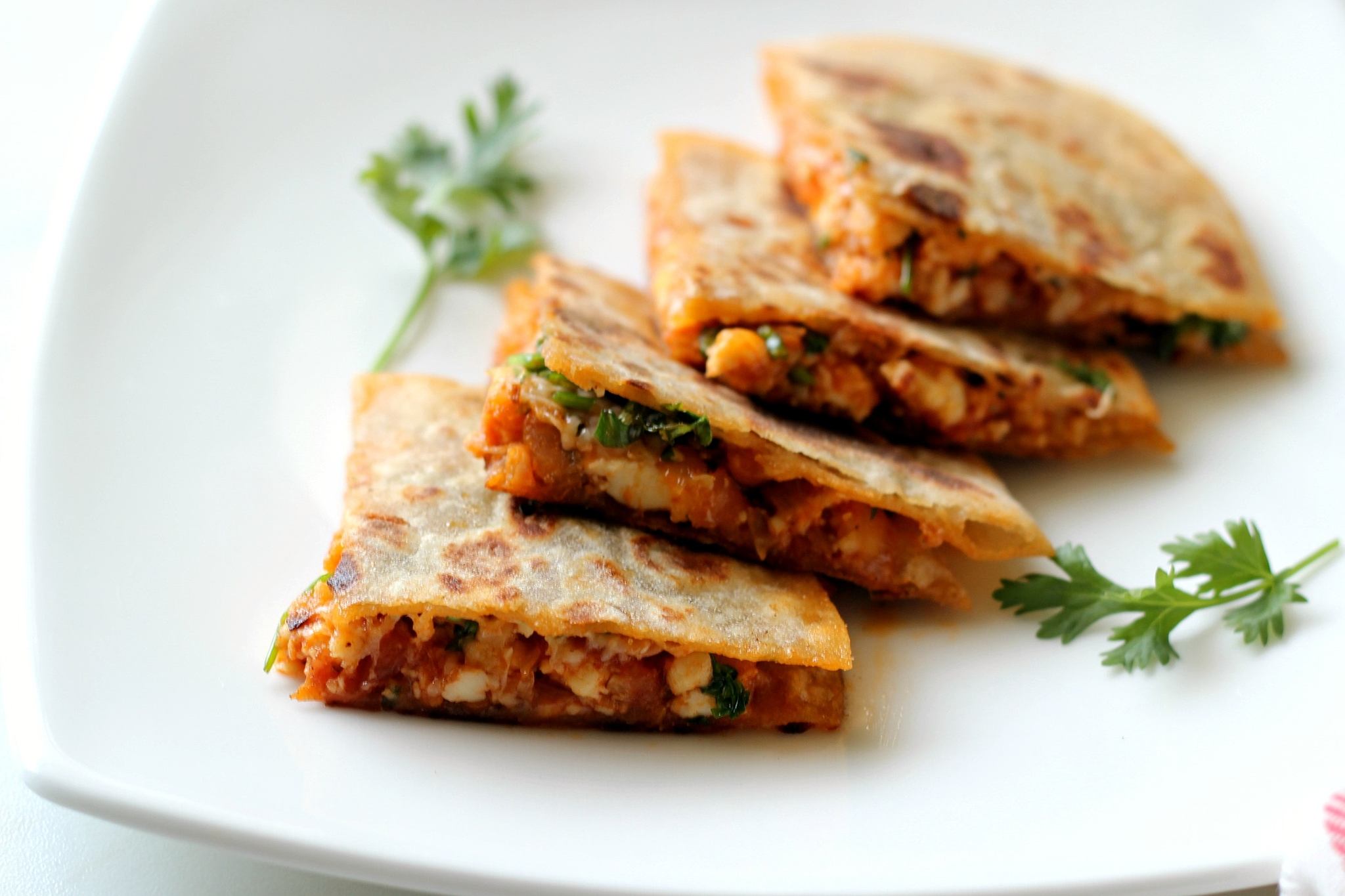 Pin
So over the weekend, I went on a date with someone other than my husband. Hold your horses! It was a date with my son 🙂 He was down with a viral fever last week and after recovering he just wanted to chill out. I suggested that we stay at home and catch a movie together but he had better plans. The lil' foodie had watched a trailer for the movie 'Chef' starring Saif Ali Khan and wanted to watch it so off went mother & son to the nearby cinema. Although the movie was nothing out of the word, it was simple and nice, none of the usual Bollywood melodrama in it thankfully. To give you a gist of the movie, Saif Ali Khan plays the role of a Michelin star chef living in the US, Roshan Kalra, a divorcee with a son who lives in India. Being an absentee father during his son's early years, Roshan finally gets the opportunity of spending time with his son. Although I would've loved to see more of food and less of his personal journey in the movie, I didn't complain as we got to view Saif making rotzza after rotzza in his moving food truck. Hey, by the way, the rotzza is nothing but a kaati-roll (frankie) that dons the avatar of a quesadilla (pronounced as 'key-sa-diya)! I won't ruin the movie for you if you want to watch it. My son loved it. I thought the story was okay. What I really loved about the movie was that most of it was shot in Cochin, Kerala and for once the filmmaker didn't show us the same scenes of Kerala that we are so used to. There is so much more to Kerala than its backwaters and coconut trees and since it is one of my favourite places on earth, I felt so connected when I saw the beautiful homes unlike what I've seen in other movies.
The movie seriously treats you to a sneak peek of its beautiful traditional homes with a modern touch and everyday life. So many parts of the movie felt like the shooting was done in Mangalore. Well, the coastline is the same, isn't it? So beautiful!
So. So. Beautiful.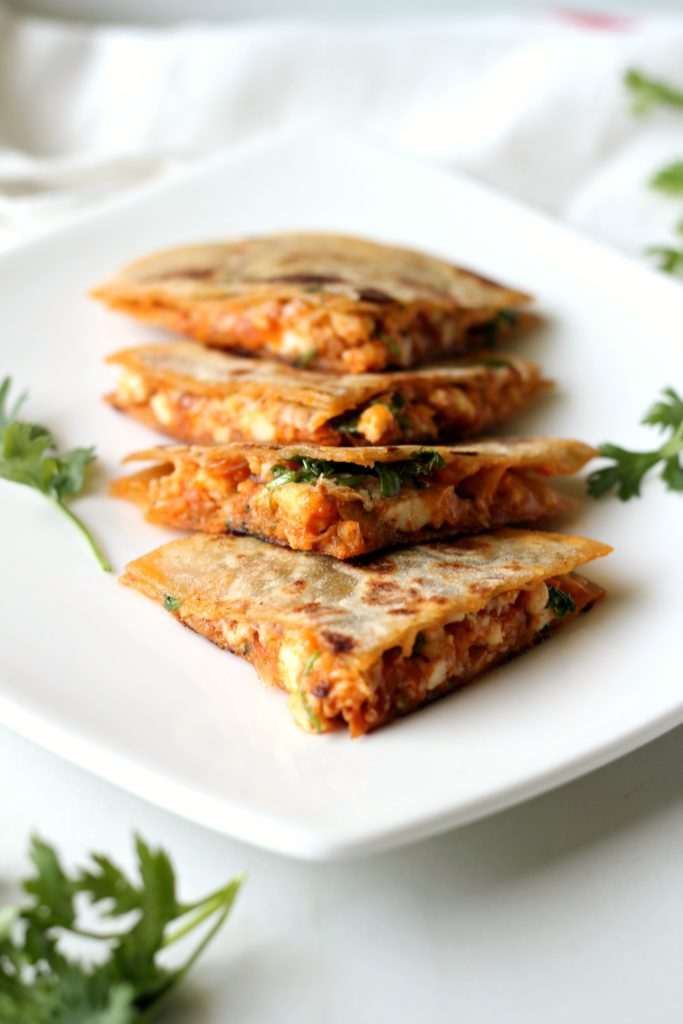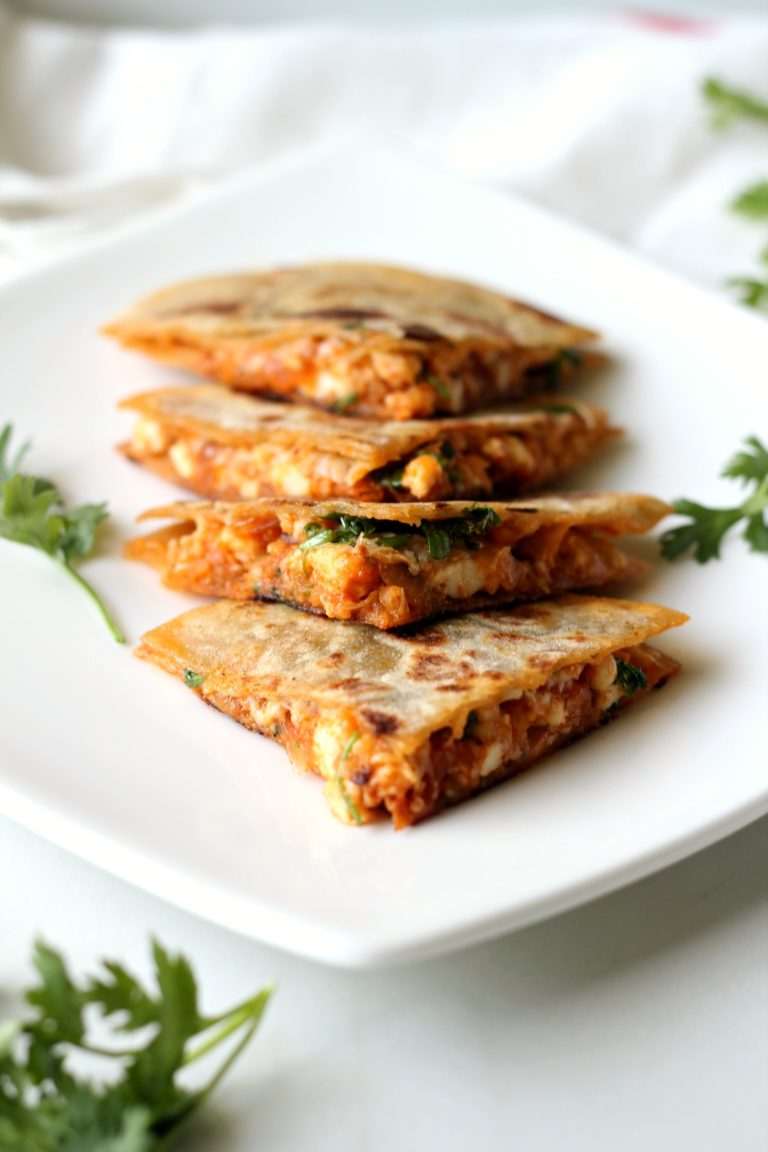 Pin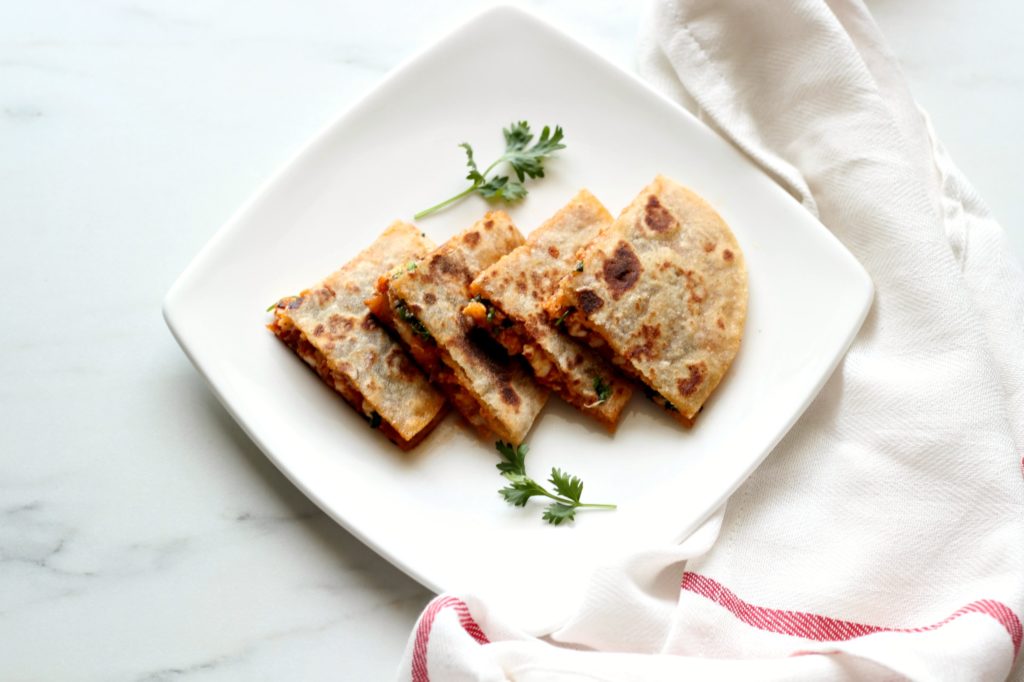 Pin
So coming back to today's recipe, the rotzza is super delicious, believe me! This is my own recipe from whatever I recollected from the movie scene. I think I should have added some bell pepper (capsicum) too but my son doesn't fancy it so I left it out, you may add some if you like. I served them plain, packed some for my son's lunchbox. Leave out the tomato ketchup as the filling is tangy enough. Serve with some green chutney or cheesy dip if you must. If you are not a paneer person, try some kheema (minced meat) instead. It will taste delish no matter what the filling.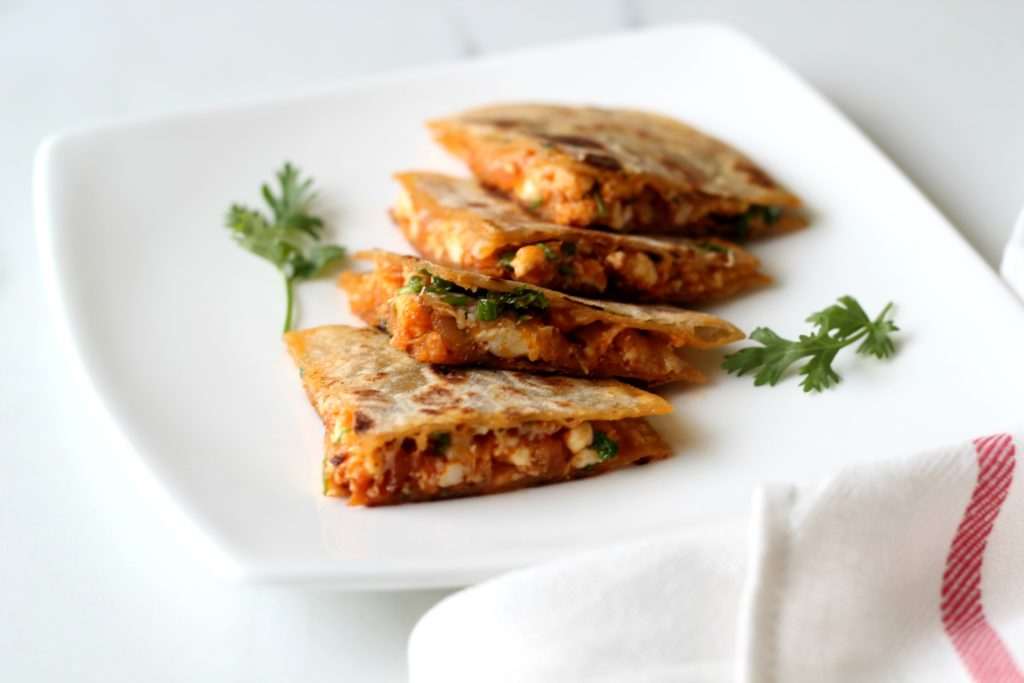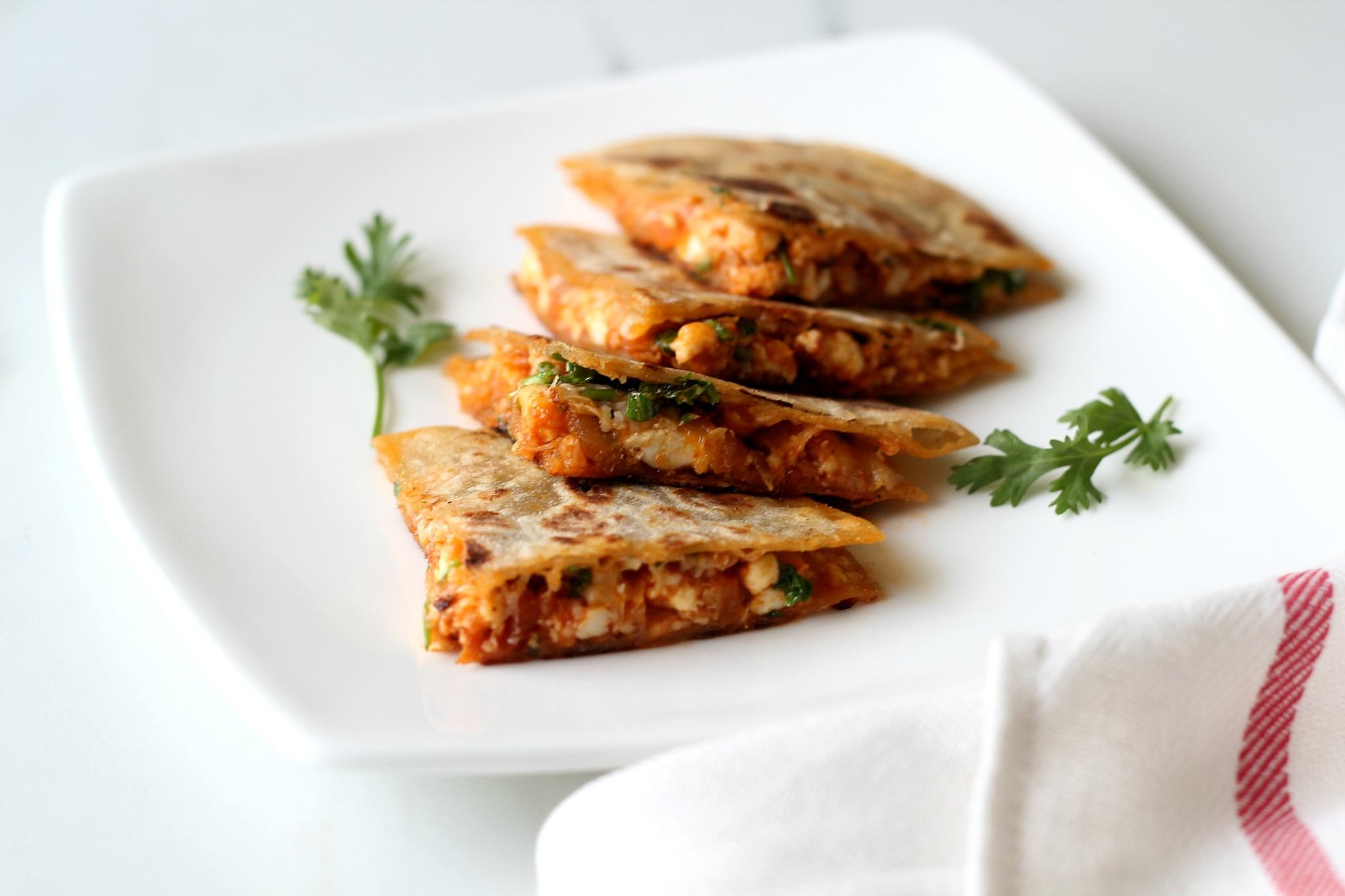 Pin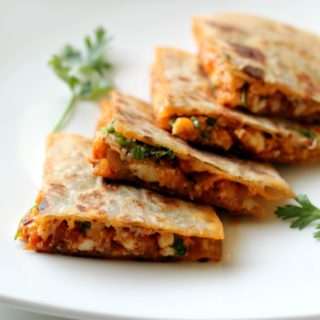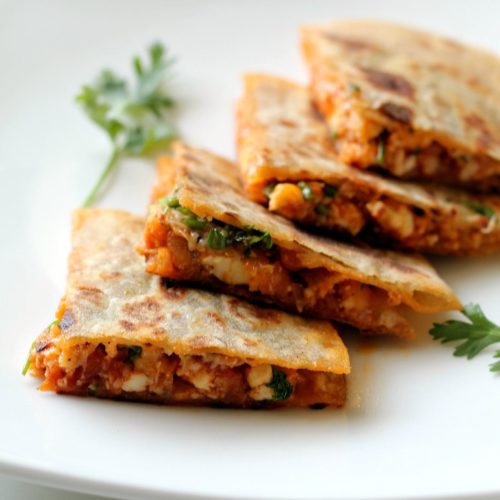 Rotzza
Roti+Pizza makes Rotzza, a super delicious quesadilla style snack to fix those hunger pangs!
Print
Pin
Rate
Ingredients
For the dough

1

cup

whole wheat flour

1

few drops of oil

1/2

cup

or less water

salt to taste

For the filling

1

cup

crumbled paneer

1

med-big onion

finely chopped

3

fat cloves of garlic

minced

2

medium sized tomatoes

1/2

teaspoon

red chilli powder

1/4

teaspoon

cumin powder

1-2

teaspoons

tomato paste/puree

store bought

2

tablespoons

oil

To garnish

1/2

cup (or more)

grated cheddar cheese

1/4

cup

chopped fresh coriander

1-2

teaspoons

butter

salted or unsalted
Instructions
Place the tomatoes in a small saucepan and cover them with water. Bring to a boil and allow them to blanch for 7-8 minutes. Then transfer into a bowl of cold water and when cool enough to handle, peel and mash them to an almost smooth puree like consistency.

While the tomatoes are blanching, prepare the dough by placing the whole wheat flour in a wide, flat bowl. Sprinkle some salt & drizzle a little oil. Using a little water at a time, knead the dough till it is soft & pliable. Cover the dough ball with another bowl and allow it to rest for 15-20 mins

Heat oil in a heavy based wok/pan and add the chopped garlic, fry them for a few seconds before adding the chopped onions. Let them fry till translucent (pale pink), then add in the freshly prepared tomato puree. Add salt to taste and reduce the heat and fry until the oil begins to separate. Add the tomato paste (store bought) too and fry for a few seconds

On a low heat, add the red chilli & cumin powders and fry for a few seconds, then add the crumbled paneer and mix gently. Add the chopped coriander and turn off the heat. Keep this mixture aside

Prepare the roti/chapati by pinching out gooseberry (amla) sized portions of the dough. Roll one portion between your balms till smooth and crack-free. Flatten the ball slightly to make a patty. Dust some flour on the rolling board and roll out into a small palm sized (approx diameter of 4 or 5 inches). Make 2 of these per rotzza. Each rotzza can be then cut into 4 parts but ideally 1 rottza easily serves 1 adult

On a heated tawa/skillet fry both the chapathis on both sides. Keep one aside. Drizzle some oil around the one that is still on the skillet. Reduce the heat. Place the prepared filling over it leaving a small gap around the edges. Top up with grated cheese and chopped coriander. Cover with the second chapati and press it down gently with your palm to help it become compact.

With one palm still on the rotzza, with your other hand flip it gently using a spatula and let it fry on the other side as well for another 15-20 seconds. Then gently move it onto a clean, flat surface/chopping board and cut it into 4 parts using a sharp (preferably not serrated) knife. Serve immediately with or without ketchup.
Disclaimer
The nutritional values are only indicative.
Tried this recipe?
Please leave a comment & rate the recipe below or share a photo on Instagram and tag me @ruchikrandhap
Click image to save it on Pinterest!

Pin