Recently Served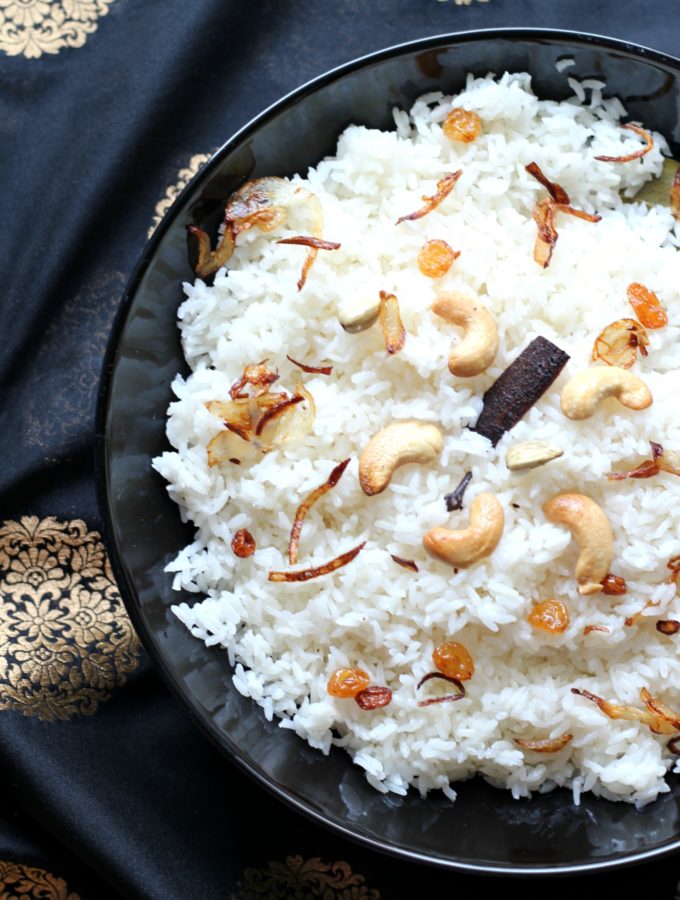 Ghee rice is one of the simplest dishes that anyone with basic cooking skills should learn to make. This recipe should also be in the kitchen survival kit handed over by mums (or dads) to their kids when they move out of home. This basic recipe is so easy to cook and yummy to eat and can really become a part of many other recipes that you will cook in the future. A simple biryani can be put together if you make a good meat/chicken curry and assemble it with the ghee rice. A few fried onions, nuts and chopped coriander go on top for that pretty garnish and you can have a quick biryani in less than an hour. Ghee rice is generally served on the menu in most weddings and other parties in Mangalore as it pairs very…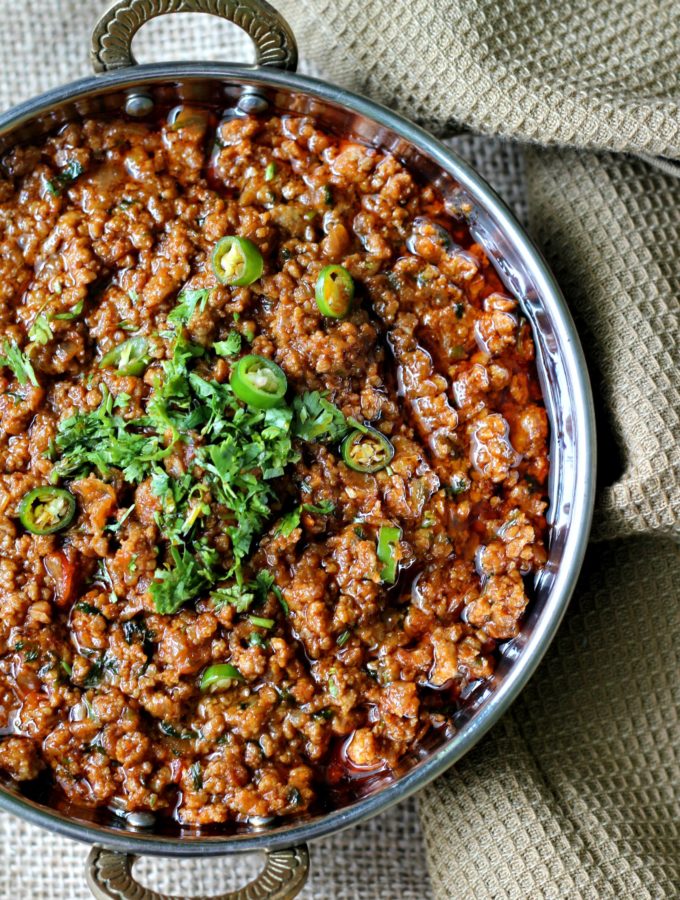 Folks, I have gone into hiding again, or so it seems. Well, vacations are on here and my kids are at home, demanding much of my time and plus I have enrolled them in a summer camp at the church which they totally love. Drop offs, pick ups (in the Dubai summer heat) is ensuring that I remain on my toes (and tired and drained as hell). When I am home I plan recipes and shoot videos besides doing all the other chores. I know that a lot of my videos are pending to be posted but you see, being a one-woman army is a time consuming job. I won't whine again, but instead will tell you how much I am enjoying running around for activities with my kids. My cousins' kids also join us and it is really nice…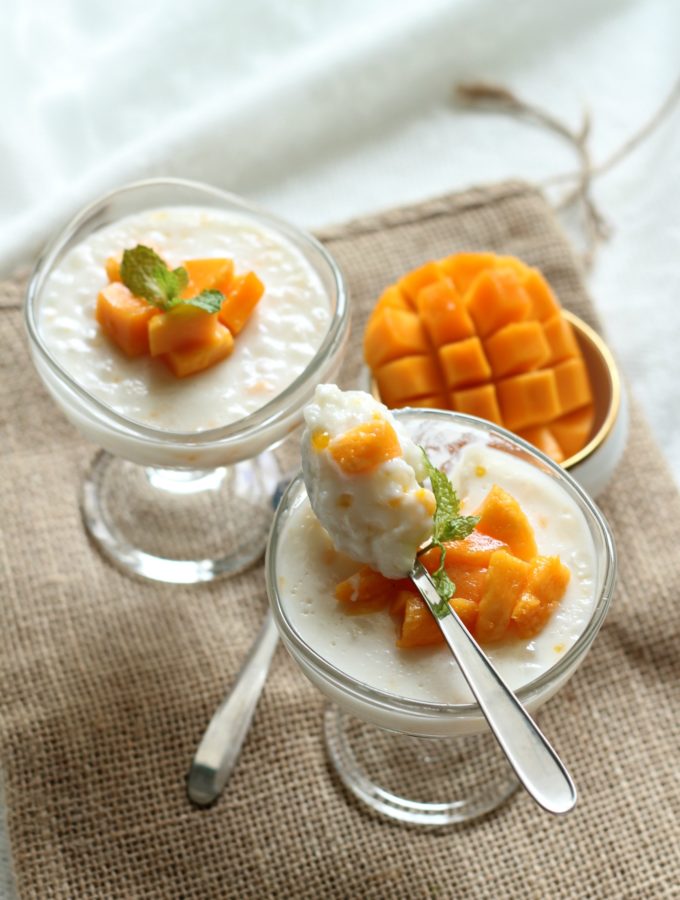 Summer vacations are finally here and so my experiments begin!! Last week most schools in Dubai closed for the summer. A week prior to that most other schools had wound up their academic year so my kids had to literally drag themselves out of the house to attend the last week of school which was nothing but fun and games. Literally. They did so without much complaint. No, I am kidding! Every morning I had to listen to them cribbing about why they had to go but then I am a little crazy about attendance. No, I am kidding! I am just crazy about keeping my sanity. I dread the harsh dessert summers and what's worse is to have kids holed up indoors driving me up the wall. Well, now that they are a little older I manage to engage…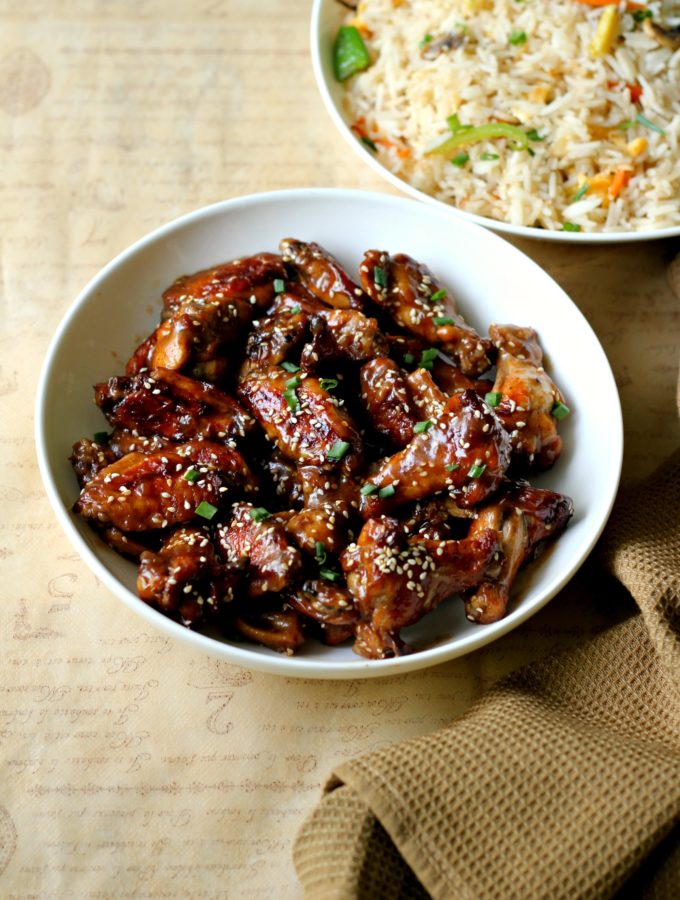 Folks! The weekend is here, well almost! Time flies doesn't it? I have been super super super busy with project 'home-reorganization' and am currently in the midst of tackling all the paper clutter that has accumulated over a period of months. From magazines to recipe cuttings to important documents and kids' projects I have a mammoth task waiting for me – to purge what is not required and keep only what needs to stay. I have no idea how the past couple of weeks have flown by and I have realised that in the midst of shooting videos and editing them besides all the reorganizing that I am doing, I haven't posted many recipes in the past few weeks. I have a few in my drafts which I hope to post in the coming weeks. I do hope you've enjoyed…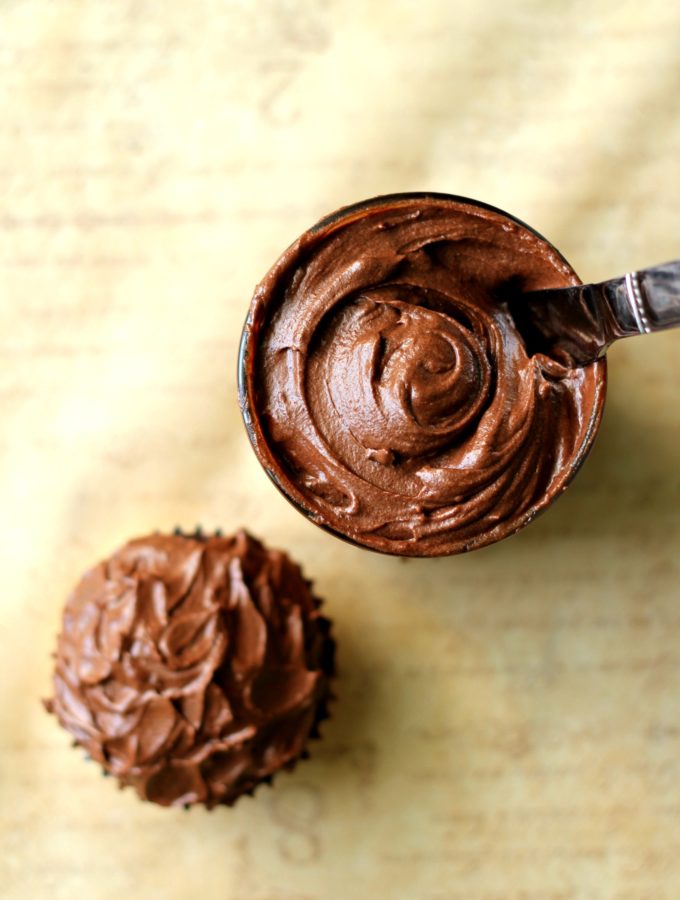 If someone asked all the chocolate buttercream icing lovers to raise their hand you'd find me waving both my hands frantically because I am such a HUGE fan of anything buttercream! There is an old world charm to it and it brings back a ton of old memories. To this day, I prefer cakes frosted with buttercream to those covered with fondant. Now, I don't have anything against fondant, I do believe that some of the best cake designs are the byproducts of fondant. Apart from the kids in my family, you can spot almost every adult peeling the fondant off their cakes before devouring them. Having said that, I was quite intrigued by it a couple of years ago and did try my hand at making design cakes at home for my children's birthdays. My daughter's birthday had a…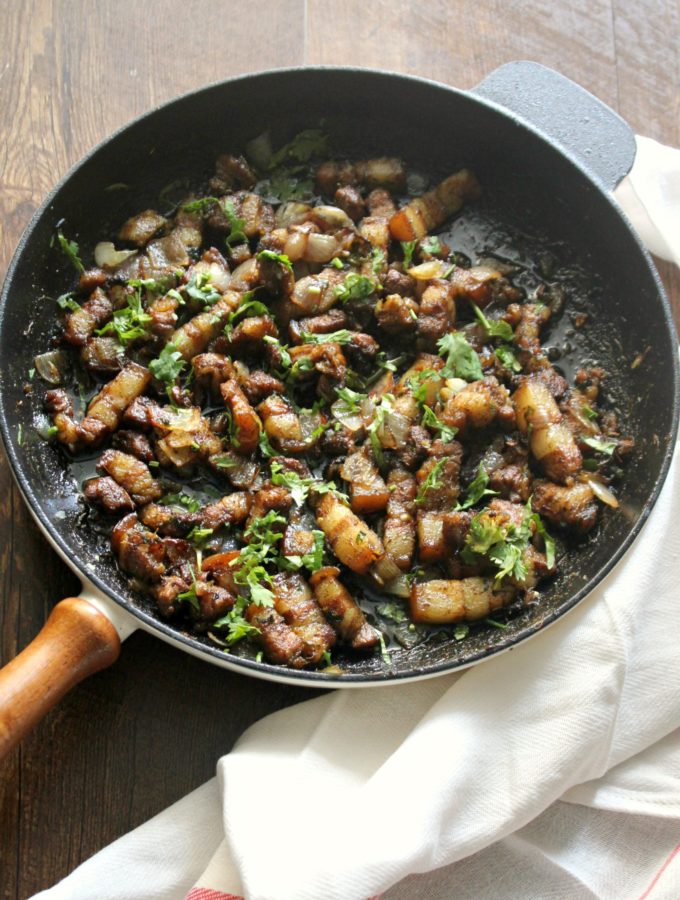 Folks, I am back with another interesting recipe for you. Pork rarely features on our menu but whenever it does, we make the most of it! While we love making Mangalorean style Pork Bafat most of the time, we have tried several recipes, both Indian & international to tantalize our taste buds. While some recipes are recorded, most are not due to lack of time. When I tried this recipe I decided to go a step ahead and shoot the video as well. For those of you who are new to my website, well, I have a YouTube channel that I started early last year after going back & forth for years. Not knowing where to start I just decided to take the plunge and shot some trial videos using my phone camera. The result was not too bad but…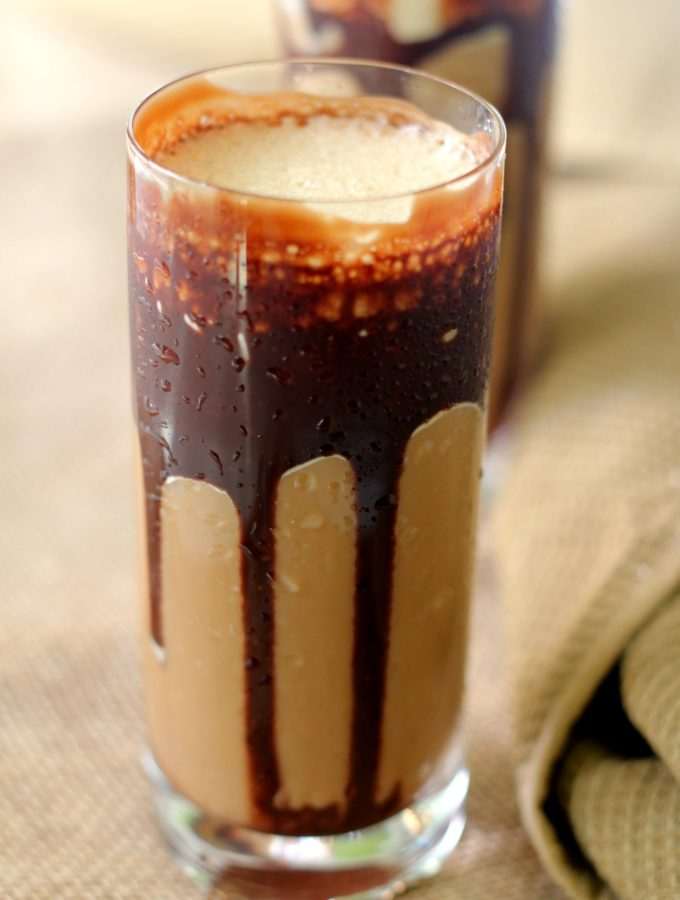 We in the UAE are gearing up for the harsh summers. The temperatures have really soared up and you can really really feel the heat every time you are outdoors. Such a cruel weather calls for liquids that replenish all the lost vigour. Cold coffee has been a part of my childhood. Yep, when I was little we used to get these free milkshake bottles along with Nescafe or its competitors. While our household relied on pure coffee grounds for their daily coffee kick, we occasionally bought the instant variety too. Tiny bottles of Nescafe were refrigerated lest they turn into a hard lump thanks to Mangalore's humid weather. These were used when guests popped up without prior notice and mum had to make a steaming cup of coffee to entertain them. So yes, my favourite part of the purchase…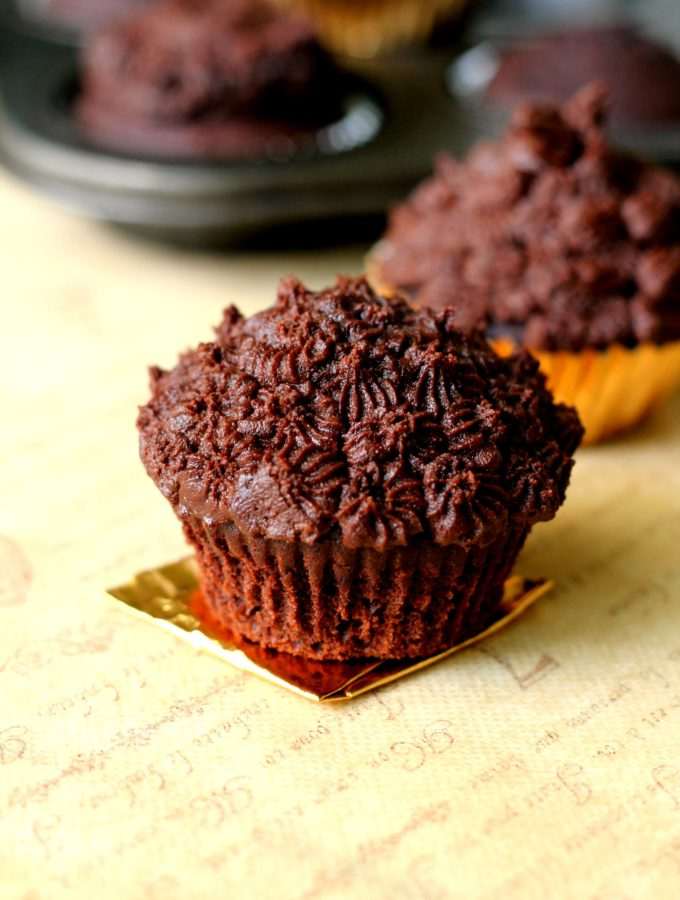 Last month my blog completed 9 years of existence in the blogosphere. Nine. Whole. Years! I don't know where the years have flown by and it suddenly makes me feel very old. To celebrate this occasion I made some cupcakes. Just kidding! I generally make cupcakes when my kids demand them from me. I have tried this recipe like a zillion times and topped the cupcakes with this amazing chocolate fudge frosting (the recipe of which I will share next). My kids love this indulgence occasionally although I don't bake too often these days. The primary reason is that I am trying to watch my weight and baking just puts me into an eating frenzy, because, well, who can resist a batch of warm, fresh, home-baked goodies? I am also a self-confessed chocoholic. I just cannot resist chocolates in any form….
Cakes, Cupcakes & Brownies
Have You Tried This?
Eggless Brownie Muffins ~ One Bowl Recipe

I don't know if it's the Christmas season or just me, but the baking bug has definitely bitten me and I am baking at least thrice a week these days. Normally I don't bake more than twice a month – perhaps this is the reason why you don't see more …