Recently Served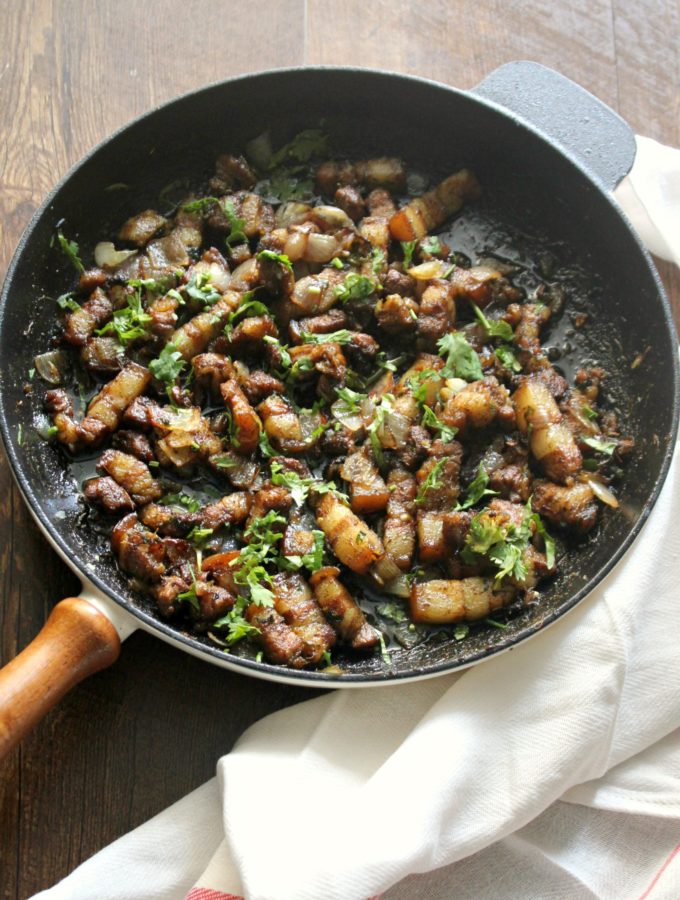 Folks, I am back with another interesting recipe for you. Pork rarely features on our menu but whenever it does, we make the most of it! While we love making Mangalorean style Pork Bafat most of the time, we have tried several recipes, both Indian & international to tantalize our taste buds. While some recipes are recorded, most are not due to lack of time. When I tried this recipe I decided to go a step ahead and shoot the video as well. For those of you who are new to my website, well, I have a YouTube channel that I started early last year after going back & forth for years. Not knowing where to start I just decided to take the plunge and shot some trial videos using my phone camera. The result was not too bad but…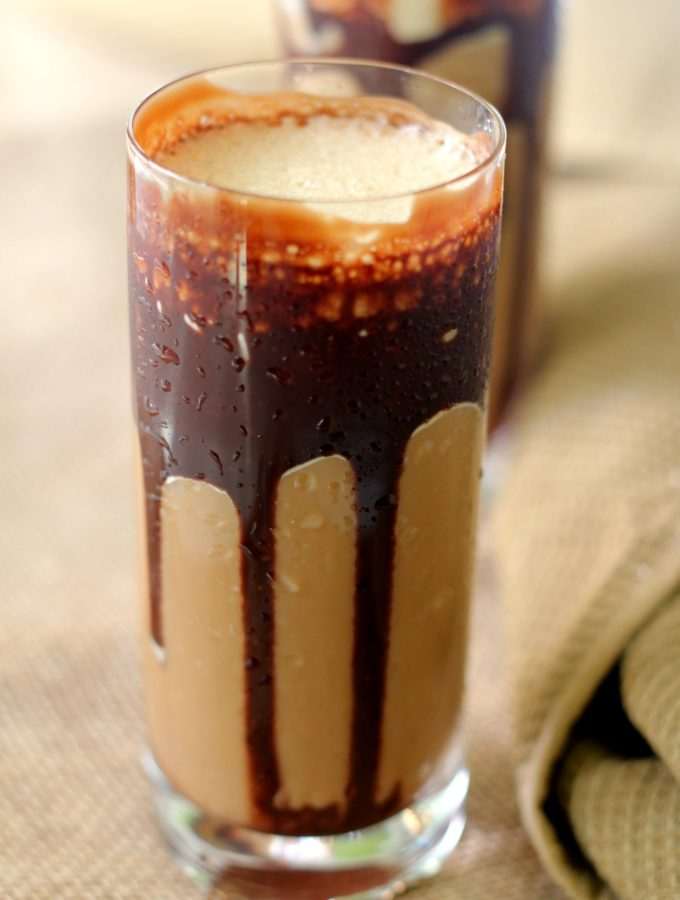 We in the UAE are gearing up for the harsh summers. The temperatures have really soared up and you can really really feel the heat every time you are outdoors. Such a cruel weather calls for liquids that replenish all the lost vigour. Cold coffee has been a part of my childhood. Yep, when I was little we used to get these free milkshake bottles along with Nescafe or its competitors. While our household relied on pure coffee grounds for their daily coffee kick, we occasionally bought the instant variety too. Tiny bottles of Nescafe were refrigerated lest they turn into a hard lump thanks to Mangalore's humid weather. These were used when guests popped up without prior notice and mum had to make a steaming cup of coffee to entertain them. So yes, my favourite part of the purchase…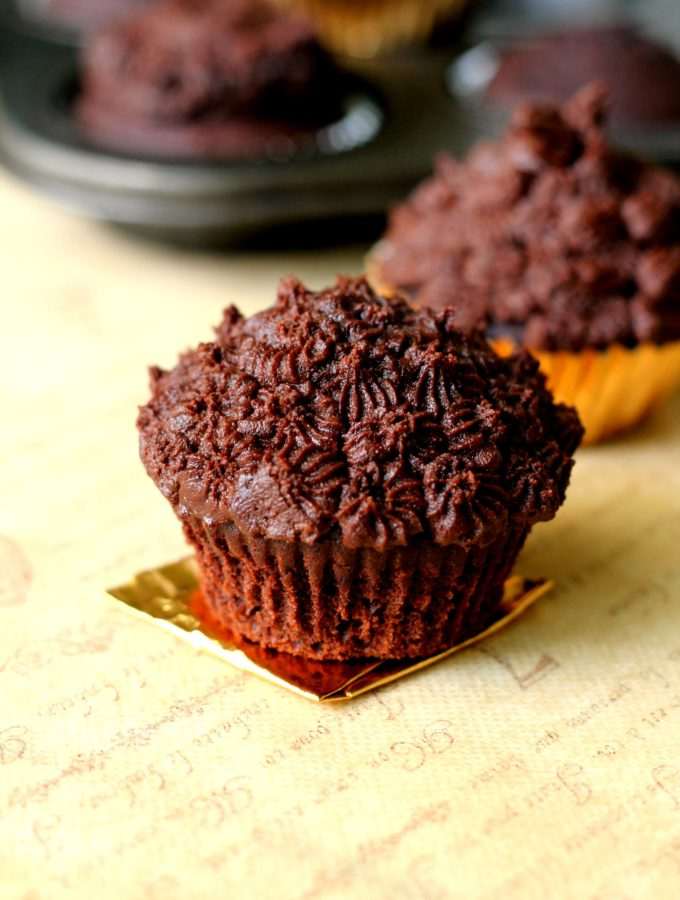 Last month my blog completed 9 years of existence in the blogosphere. Nine. Whole. Years! I don't know where the years have flown by and it suddenly makes me feel very old. To celebrate this occasion I made some cupcakes. Just kidding! I generally make cupcakes when my kids demand them from me. I have tried this recipe like a zillion times and topped the cupcakes with this amazing chocolate fudge frosting (the recipe of which I will share next). My kids love this indulgence occasionally although I don't bake too often these days. The primary reason is that I am trying to watch my weight and baking just puts me into an eating frenzy, because, well, who can resist a batch of warm, fresh, home-baked goodies? I am also a self-confessed chocoholic. I just cannot resist chocolates in any form….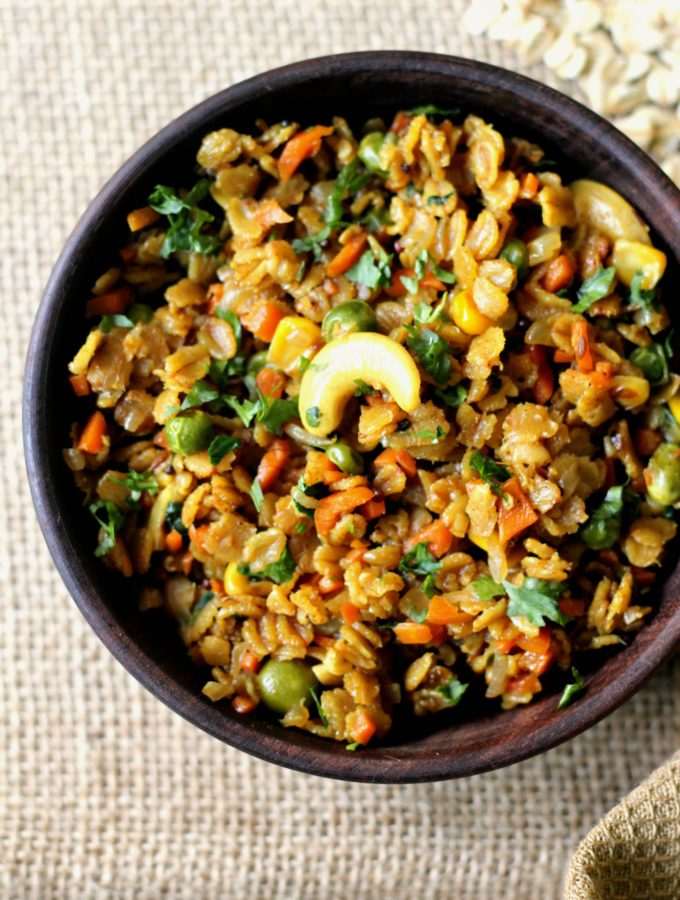 Oats – my latest love! I am amazed at how our tastebuds 'grow up' over a period of time. Foods that I once detested are back on my plate today. I never took to liking it too much because I believed that it was bland and tasteless. However, in the recent times, I have been experimenting a lot with savoury versions of oats and I am a convert! Oats was something that was fairly new to us during my growing up years and I probably purchased my first pack of quick cooking oats after I got married. Today, there are a zillion oat related products that have flooded the market, all claiming to be 'healthy'. However, if you notice, packaged oats that are supposed to cut down cooking time may not always be the best bet as they are loaded with preservatives and…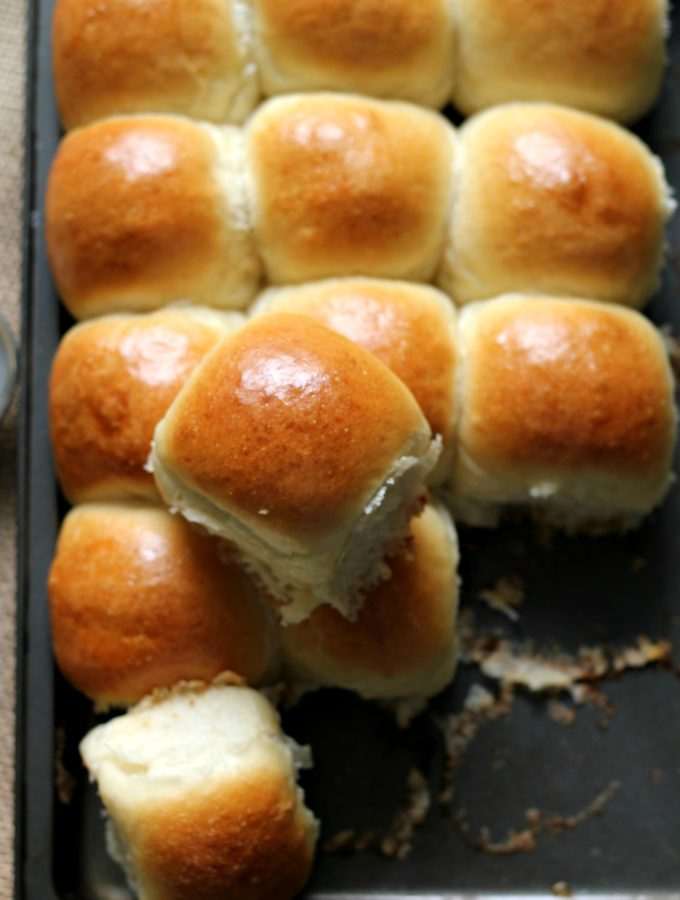 Folks! I can't stop raving about this recipe! I am so over the moon today as I type this post. After several failed attempts (and I mean way too many attempts!) I managed to create the perfect pao. Pao is also spelt as Pav and is synonymous with the famous pav-bhaji, a quintessential Mumbai style street food that has been a pocket-friendly meal for thousands of people on a shoestring budget and over the years has found its way into fine dining restaurants too. Making my own pao at home was not going to be that simple or easy I thought. You see, I had given up even before I started. Creating mounds of fresh, spongy bread from a blob of dough took a lot of hard work I thought. Well, the secret lies in the recipe, no? And of…
Friday mornings always call for a fancy breakfast at my place. Well, to be honest, it is either something absolutely fancy or absolutely simple, like beaten rice (poha) in some form or the other. My son is an ardent fan of continental breakfast and enjoys his fill to fullest. I try to replicate breakfast recipes from around the world and indulge him whenever possible. The Dutch Baby, a recipe by Chef John that I had posted recently was my son's discovery on YouTube and I made that at home with great success. Today's recipe is also by the same chef and something that was really enjoyed by everyone at home although I ended up with too much batter. I would recommend you to halve the recipe if you intend to serve these mancakes to a smaller audience. However, if you…
Mince puffs have been my all time favourite. Infact, I love any type of puffs – egg, chicken, meat, especially the ones we get in bakeries in Mangalore. The joy of finding fresh & hot puffs and biting into one is something else. I totally relish them whenever I travel to Mangalore as I make it a point to pick up some from either Vas Bakery or the little bakery near my in-law's place. Sometimes I am so tempted to buy some and bring them back with me to Dubai, however, the rules that concern bringing of cooked food back to the UAE are very strict and I prefer not to take any chances. Speaking of puffs I wanted to share a very important message to all those travelling to any of the Gulf countries. Please make sure that if…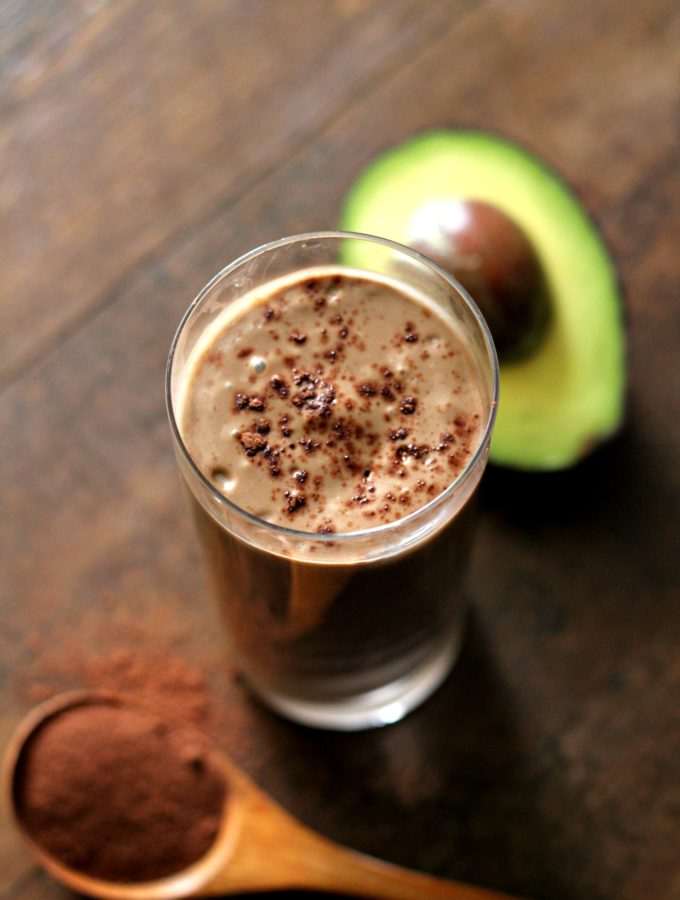 Chocolate & Avocado smoothie ~ a perfect after-school drink for growing kids! How I wish I had such fancy things to enjoy during my growing up years! Well, to be honest, my mum did serve us some delicious stuff like the bread pudding, sheera and beetroot bonda. We had a host of other yum stuff to gorge on – most of which I am yet to recreate in my own kitchen here. Very occasionally she would put together a quick bowl of Maggi instant noodles – something that was considered to be 'healthy' in those days and something that we greatly relished. She would throw in some veggies sauteed together with onions & tomatoes for good measure. Today we all know that instant noodles are only meant as an occasional indulgence or an emergency food option. At least that is…
Have You Tried This?
Malabar Chicken Biryani

There are very few people who do not relish a biryani. I am a total lover of everything rice and biryanis are my all time favourite. I try at least one new type of biryani once in a month or two. To me it is the most satisfying meal of …