Recently Served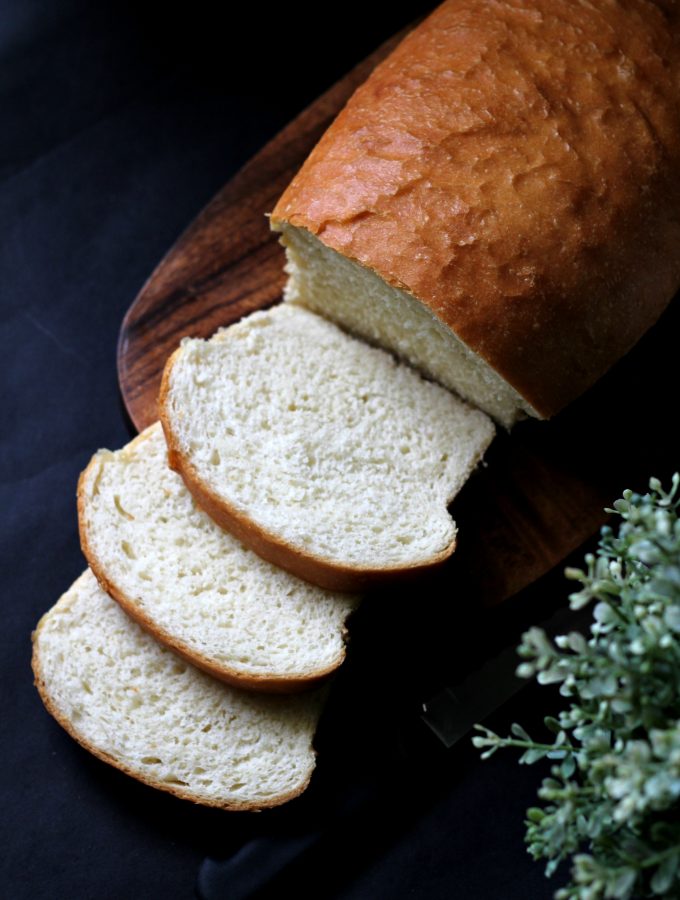 One of my most favourite hobbies is to bake bread. I simply love baking and breads in particular are a huge stress buster for me. Baking is not just an art but also a kind of a meditation for me. I usually like to make decorative breads as there is so much one can do with a lump of dough. Perhaps this is why most often than not you only see a fancy bread on my blog. I rarely ever bake a loaf of bread because I generally end up picking one from the store. While the hubs constantly pleads me to bake him some fresh bread at home, I rarely ever do that. In the past I have been a part of a baking group that used to give us a monthly theme that we had to work around….
Muhallabia, also spelled as Mahalabia is a delectable milk based, rose flavoured Middle Eastern dessert. This rich, creamy and delicately flavoured treat is a perfect indulgence when you are in the mood to celebrate. I would say that this dessert is ideal for festive occasions such as Eid, which by the way is right around the corner, so I am hoping that this recipe comes handy to many of you hunting for dessert recipes. Over the years, I have slowly begun to like just a few Middle Eastern desserts, most others I will pass because I find them tooth tingling sweet. Probably why I haven't attempted to try them out at home but perhaps will try them sometime in the future if I am able to tone down the sweetness to my level of liking.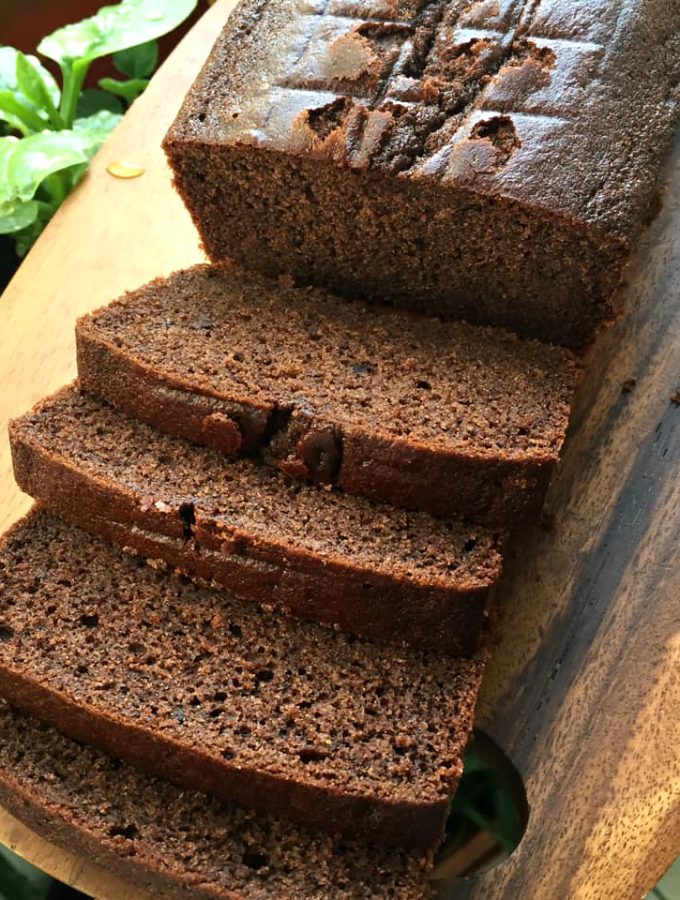 Like I've always said before I don't bake as much as I used to because I eat up more of the baked goodies than anyone else does. However, sometimes there are some recipes that I come across that simply coax me into baking. This lovely recipe was shared by Laveena Pinto, a member of the food group I run on Facebook. Her original recipe was a cardamom flavoured ragi (finger millet) cake but I decided to adapt it and tweak it into a chocolate cake as I wasn't sure if my kids would receive a ragi cake well. It was easier to deceive them with some chocolate in it and trust me, they had no idea that it was a gluten free cake. I used Laveena's basic recipe and added a few ingredients to it to mask the deep, earthy…
Sometime last month during the festival of Vishu our supermarket was flooded with tender jackfruits. Kadgi as we call it in Konkani is a favourite at home but we don't buy it often as finding the perfect size of the fruit has always been a challenge. Then comes the cleaning which is a bigger task by itself, perhaps a deterrent why so many people don't bother to cook it at all. However, since we are die hard lovers of traditional Mangalorean food, we make it a point to buy the raw jackfruit at least once every year. Our go to recipe is the kadgi sukhi  which is raw jackfruit sauteed with garbanzo beans (black chana). This time I decided to search for some new recipes and found the Konkani style gashi (curry) recipe in many food groups on Facebook. I…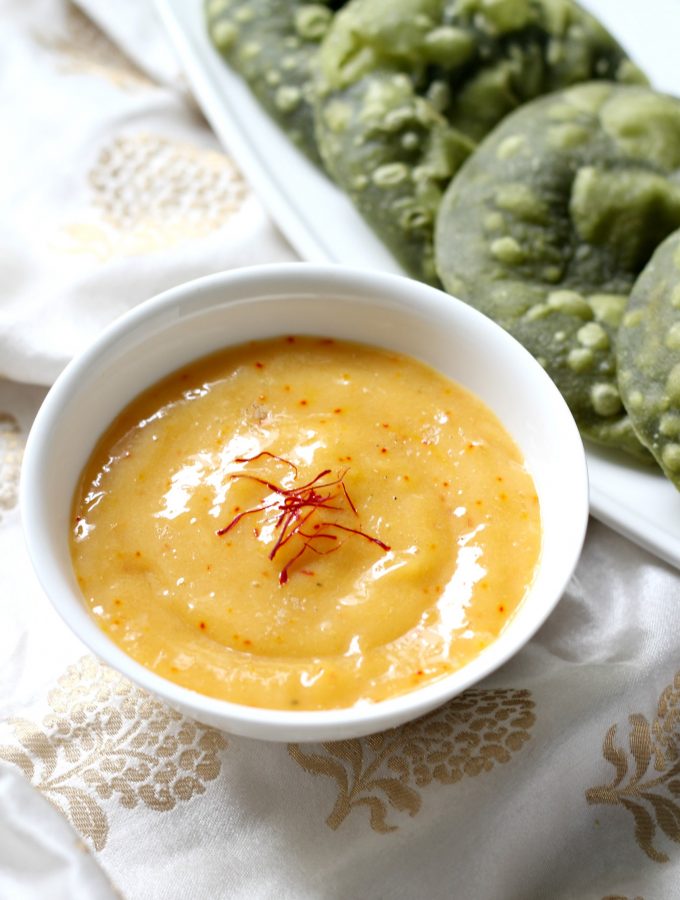 I was introduced to the aamras-poori combination when I moved to Mumbai after marriage. I never knew that something like this existed. By nature I was not the adventurous kinds, I never took a chance tasting new foods and God knows how many amazing things I've missed in life because of this. I have played safe with most kinds of foods and if it weren't for my ever persistent husband who always coaxes and cajoles me into trying something new, I may have been just a plain Jane that I always was. Well, long story short, my colleague once raved about the amazing aamras and made me try it out in one of Crawford Market's famous food joints, the name of which I forget. The taste was nothing short of spectacular and I wondered why I had shied away from…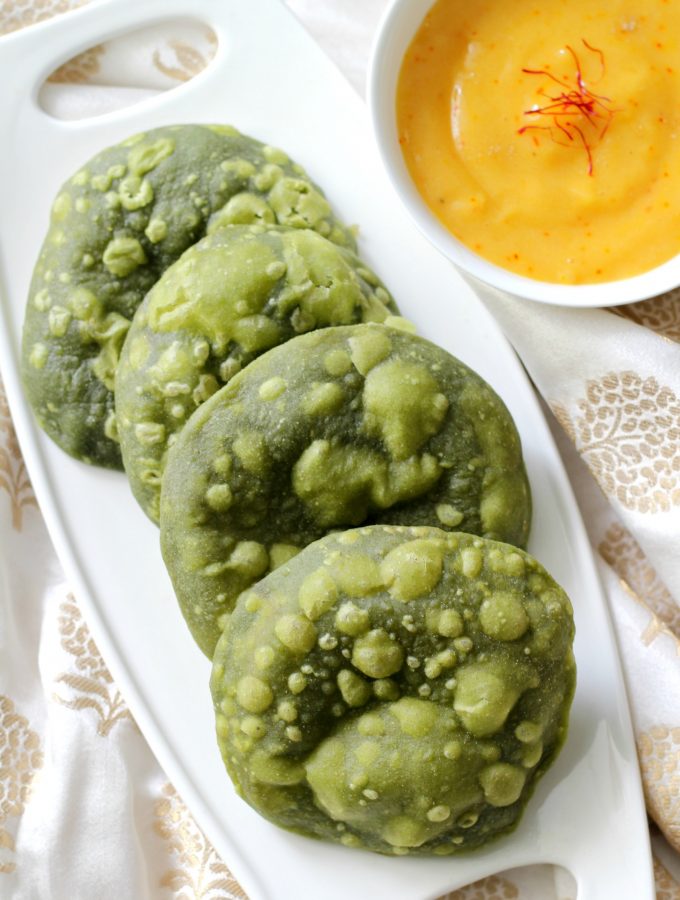 Avocados were a rare treat during my childhood as they were rarely seen at our usual vegetable & fruit stores as they were mostly sourced from Chickmangalore or Coorg (Kodagu). Whenever we bought some I'd love to enjoy them mashed up with some granulated white sugar – such a creamy treat! Today, while they are easily available in every supermarket in Dubai, my favourite (and the best in my opinion) Hass variety is super pricey. The shrivelled deep green-almost black skinned avocados are the creamiest & tastiest I've ever eaten. My son is a huge fan of them and loves to make his own guacamole (yep, he fixes himself a meal with a whole avocado+chopped onions, tomatoes, herbs, lime juice etc) and enjoys it with some corn tortillas. Sometimes we go overboard and buy a few extra avocados that ripen…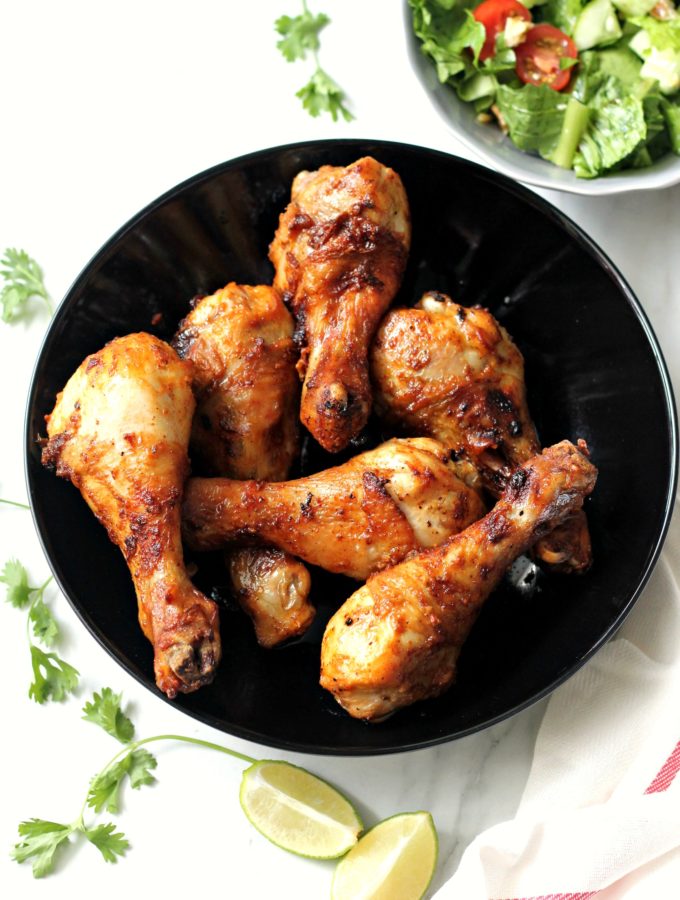 Another recipe from my drafts finally makes its appearance today. I had tried it many months ago but simply didn't get around to writing down the recipe and editing the pictures. I generally do these things as soon as I wrap up the photo shoot as I hate to forget how I made the dish (the minor changes to the recipe I mean). So, this recipe was part of the booklet that I got along with the Philips Airfryer and I just tweaked it a little bit to suit our taste. Till the time I made these I wasn't so adventurous with trying out new recipes in the Airfryer. It has been a saviour when it comes to quickly frying kebabs and meatballs but I didn't go beyond that comfort zone. I have a few recipes in mind that I…
Pomegranate & Rose Syrup Milkshake – a recipe born out of the need to finish up soon to expire ingredients. Like the many recipes I end up creating, this one is also the labour of love (for the ingredients that I don't want to toss out). While I generally don't buy fancy ingredients that take up space in my pantry after being used just once, occasionally I love indulging myself during my weekly grocery trip. One of the stress busters for me is to walk down the aisles of the supermarket hunting for new ingredients. Or new flavours or aromas launched in products that I generally buy. I am a marketing/sales guy's favourite customer. You can almost talk me into buying ingredients I don't need. Perhaps it is the thrill I get while trying out a new recipe. Talk about…
Cakes, Cupcakes & Brownies
Have You Tried This?
Dried Shrimp Chutney (Galmbyachi Chetni) +Video!

Dried Shrimp is quite a famous delicacy amongst fish lovers across the globe. So also in Mangalore where it is usually eaten during the Monsoons when fresh fish is unavailable as boats often do not venture out for fishing into the rough sea. While dried fish has it's own varieties, …