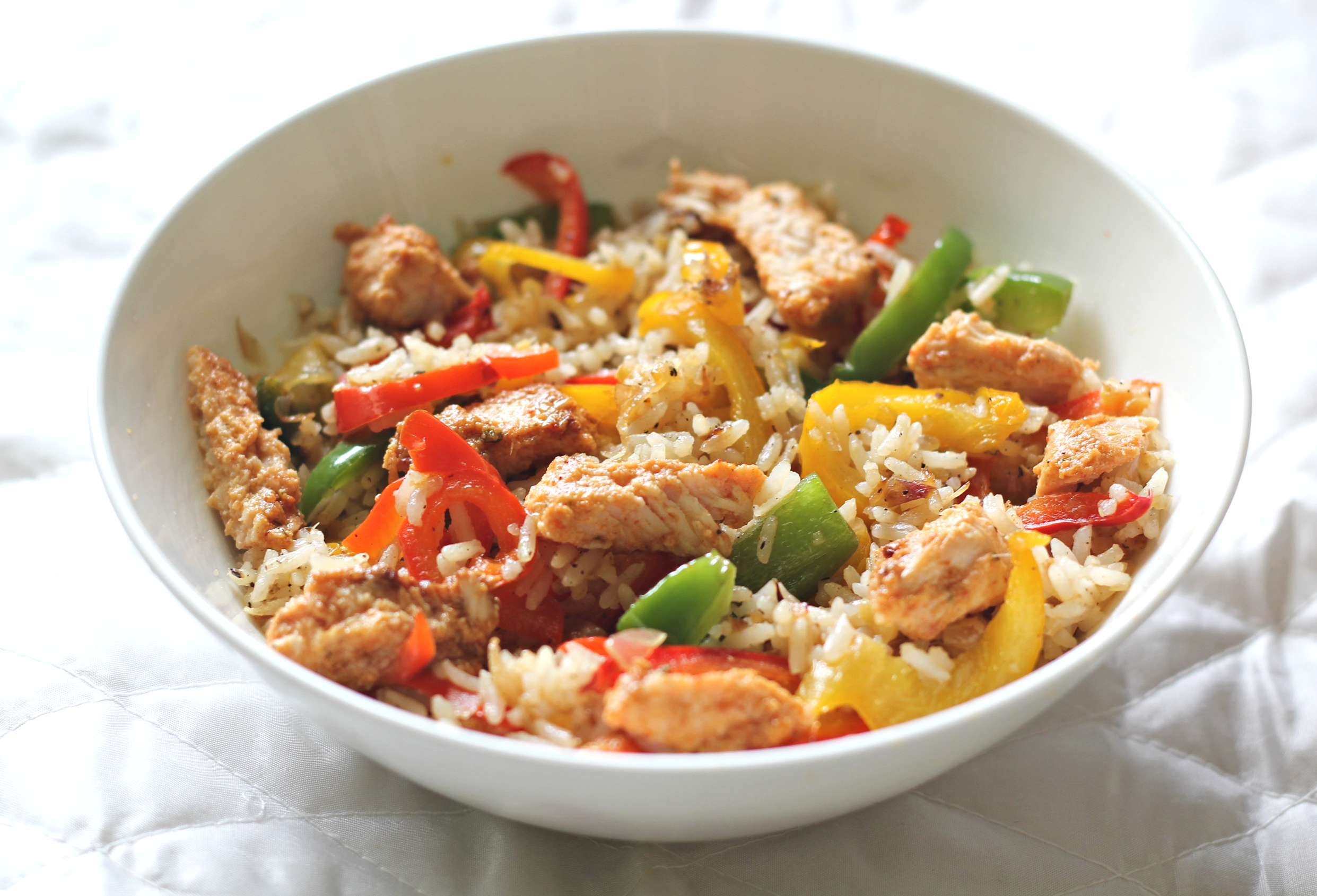 Pin
Today I am going to share with you a few tidbits about how my life has been these past few months. We are slowly but steadily inching towards the end of this year. Time has just flown by. As I do every year, I embarked upon a wonderful journey of cutting calories earlier this year. Call it fat loss or fad diet, I tried two different low cal diets between Nov 2017 and July 2018 and was pleased with the results. As a food blogger it is sometimes impossible to say no to a variety of food (most of which I end up cooking at home). Eating out doesn't really contribute to the excess weight gain because I only limit myself to food that we eat out as a family and not so much the food that is an inevitable part of restaurant reviews which I no longer do.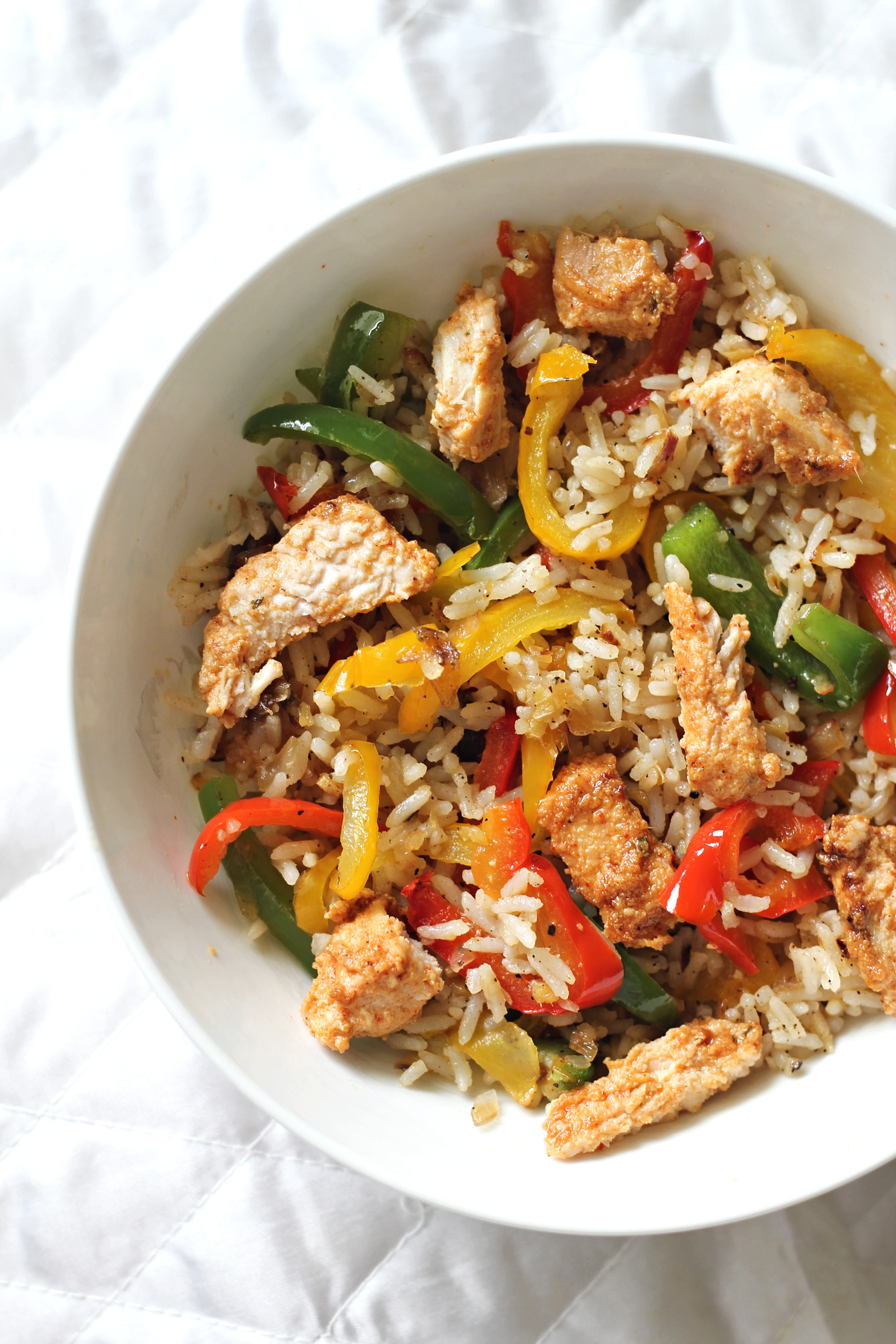 Pin
I generally like to challenge myself and go on a strict diet that usually lasts 3 months at a stretch. Then I take a break and I eat sensibly for quite sometime after that. This year too I got myself a bag full of motivation and the help of an online dietician who helped me with a meal plan and I am pleased as punch that all the dedication and hard work (of killing myself in the gym) paid off. I was finally able to fit into a lot of my favourite old clothes that I had stopped even looking at. The first and the most important habit I inculcated because of this was that I no longer add sugar to my tea or coffee. I also skipped the milk in my coffee. So now I am a black coffee addict. Hubs and I have tried a variety of brands now and we can tell which one tastes smooth, which one gives us a kick of caffeine and which one reminds us of home. For me, Bru Super Strong, instant coffee is something I would grab if I had to run out of my house in the event of an earthquake. Along with my passports and my favourite blue jeans of course.
Now, it's not fair that I sing praises about my favourite brand of coffee when the post is about the chicken & bell pepper rice, is it? You see, when on a diet, I was given just 150 grams of cooked rice and 50 grams of bread to be consumed during the day. It was upto me how and what part of the day I consumed it. Being a lover of rice, I made the most of it. I cooked 'biryanis' of my choice with the other bunch of ingredients that I was allowed to have, namely yogurt, chicken or fish and all the Indian herbs and spices. Everyday I would don my thinking cap to figure out how I could make my lunch more creative and gratifying. Satisfying it was (because that is what quantified nutrition is all about – you have to eat what your body actually requires to survive). Gratifying perhaps not (because in the beginning you really start missing your hefty and calorie dense meals) But after the first 2-3 days of feeling like a druggie going in for rehab, the addiction to calorific food begins to wax and wane and soon you feel like a new person. Trust me.
This particular one pot meal was something I made very often and never got bored of. I promised myself that I would someday share these recipes on the blog although this is not a health food series or anything because what helps me lose weight may not do the same trick for you. I only hope that my collection of easy, low cal recipes may help someone on the lookout for such. So dive into the recipe, shall we?  Before we do that, please do take a moment to pin this recipe on your Pinterest boards. Do follow me there too!
If you are on Instagram and like to share pictures of recipes tried from my website, please do tag me there! Use the hashtag #ruchikrandhap and tag my handle @ruchikrandhap to quickly notify me! I'd love to see your creation!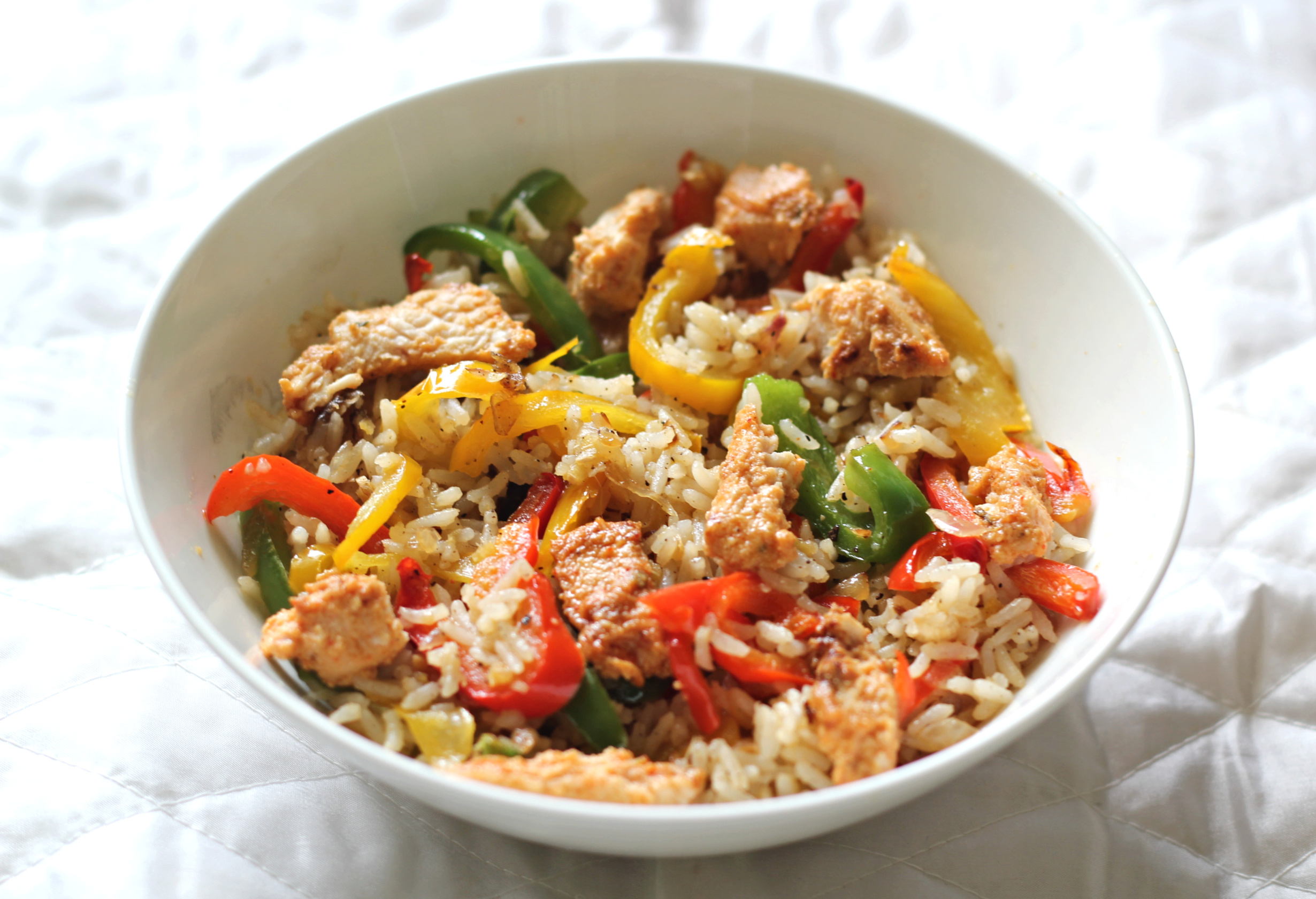 Pin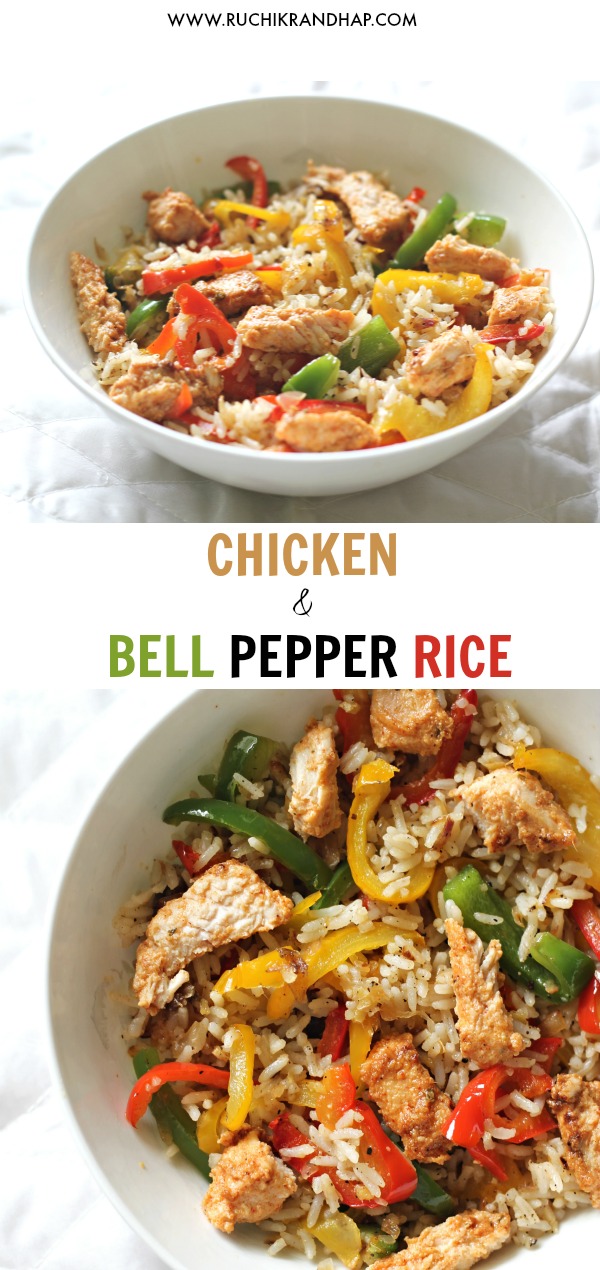 Pin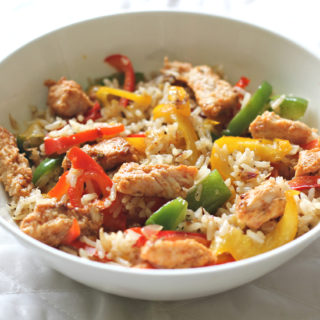 Chicken and Bell Pepper Rice
This very simple dish with very basic seasonings and the flavour of bell peppers is the perfect option for a light meal!
Print
Pin
Rate
Ingredients
100

gms

boneless chicken

2

tsp

ghee

1/2

inch

ginger, minced

2

tablespoons

onions, finely chopped

100

grams

mixed bell peppers cut into thin strips

100

gms

cooked rice

1/8

teaspoon

red chilli powder

1/8

teaspoon

cumin powder

a

fat pinch of

turmeric

salt to taste
Instructions
Wash and cut the chicken into thin strips. Then marinate it for about 15 minutes with the salt, red chilli powder, turmeric powder & cumin powder

In a wide based pan, heat half the ghee and shallow fry the chicken for a few seconds on a high heat till tender. Do not overcook. Remove & set aside

Add the remaining ghee to the same pan and add the ginger and saute for 1 minute before adding the chopped onions. Fry till translucent. Then add the bell pepper strips and fry on a high heat for about a minute.

Add the cooked rice and give everything a good mix. Season with salt and pepper. Add the chicken strips and mix. You may add Italian seasoning or garnish it with fresh basil or coriander leaves.
Notes
You can use paneer instead of chicken. Just soak it in a little warm water to which salt has been added for about 15 mins. Alternatively you can also shallow fry the paneer first before adding it to the cooked veggies
Disclaimer
The nutritional values are only indicative.
Tried this recipe?
Please leave a comment & rate the recipe below or share a photo on Instagram and tag me @ruchikrandhap