Yes dear readers! This is my 500th recipe on the blog! I was wondering what recipe I should post when it occurred to me that my first recipe was a healthy salad. Considering the fact that I started off on a healthy note and have also decided to keep my eating habits clean in 2016, this was the perfect post. Initially I had made this bread to be a part of the bread baking group that I am a part of but the evening before I was to publish this post I fell really sick and had to cancel any plans to sit in front of the computer. With energy levels low and being acutely and mentally exhausted I decided to relax a bit and take it easy. I took 'leave' from the blog and actually enjoyed my regular life that was almost gadget free. The computer was completely shut down. All social networking apps (except for Whatsapp) knocked off my phone and man! did I experience withdrawal symptoms or what! After a few hours of craving to get back 'online' I started to get used to it. Not being constantly available for the virtual world was such a peaceful experience. No emails to respond to, no comments to leave on Facebook, no likes, no dislikes, no nothing!! Trust me, everyone must indulge in these social media detox programmes. They can do wonders to your mind, body and soul.
I enjoyed the time spent with my little ones and I am sure they did too as they were stories to tell to an active listener. Games were played, stories were read together. Much fun was had. Together.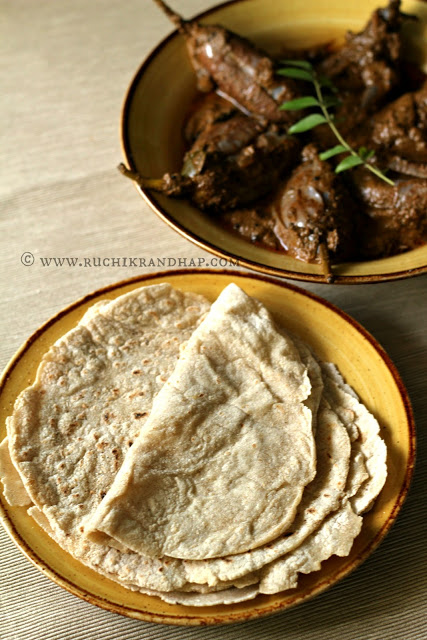 Coming back to today's recipe. As I said before, this was part of the #Breadbakers monthly challenge and the host of this month Robin Beck of 
A Shaggy Dough Story
 selected the theme 'Ancient Grains'. Grains that have remained largely unchanged/un-hybridized over the last several hundred years, which means NO MODERN WHEAT. To be honest, I was lost initially wondering what kind of bread I would bake, but then it occurred to me that it didn't have to be a baked one, neither did it have to contain yeast. My love affair with sorghum has been a long one, but one that ended abruptly when we moved to Dubai almost 3 years ago. When we were in Mumbai I used to make tiny rottis (flatbreads) with this flour but I guess I was doing it wrongly as I could never roll them out flat and even. Perhaps it was because I always used cold (room temperature) water to knead the dough and as a result the rotis had to be flattened directly on the hot griddle with the help of a folded piece of clean kitchen cloth. The hubby and I used to LOVE eating these rotis with spicy keema (minced meat).
Jowari roti or sorghum flatbreads are pretty popular in norther parts of India and a few places down South. It is a staple in the northern parts of Karnataka, the state I come from. During my growing up years there was an influx of people from north Karnataka who travelled towards the coastal belt of the state in search of labour intensive jobs, especially as daily wage earners at construction sites. They always brought piles of 'JoLada Rotti' back with them from their village as they felt that they couldn't find the right kind of flour in Mangalore.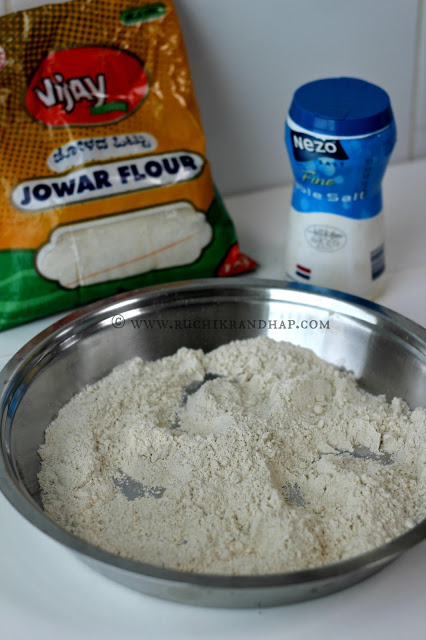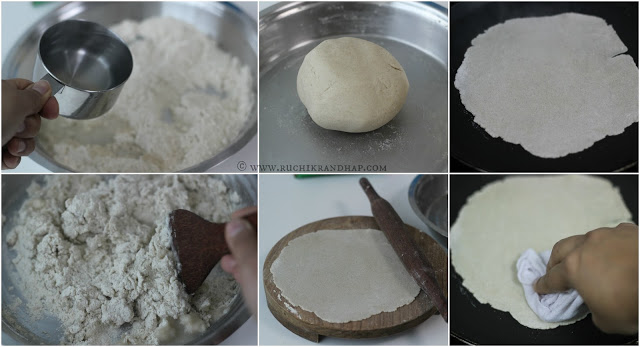 The term 'JoLa' refers to 'Corn' in Kannada and for many years I thought that the JoLada Rotti was prepared using maize flour. And then I also thought that Jowar flour was something else. On my recent trip to Mangalore I was engaged in a chit chat with my mother's part time cleaner, a lady from Bijapur (from northern Karnataka) who said that I must not confuse the flour with maize. She said it was 'BiLi JoLa' where BiLi stands for white. She was basically referring to white coloured millet. Thankfully I found a pack of sorghum flour that confirmed this. She said it take me some practice to get the rolling/flattening of the dough right. She said 'adhanna badi beku ammavre' (the dough requires to be beaten and flattened, madam). With these tips in mind I think I did a pretty good job at rolling them.
Sorghum is a powerhouse of nutrients. It is a great source of dietary fibre (which means your digestive health is in great shape, preventing you from having bloating, cramping, gas etc), it is believed to have cancer reducing properties and helps control diabetes. Besides this, it is beneficial for people with celiac disease (severe allergy to gluten), maintains bone health, ensures blood circulation and red blood cell development and also boosts your energy. So this is going to be a staple at our place, I hope you add it to your everyday menu too!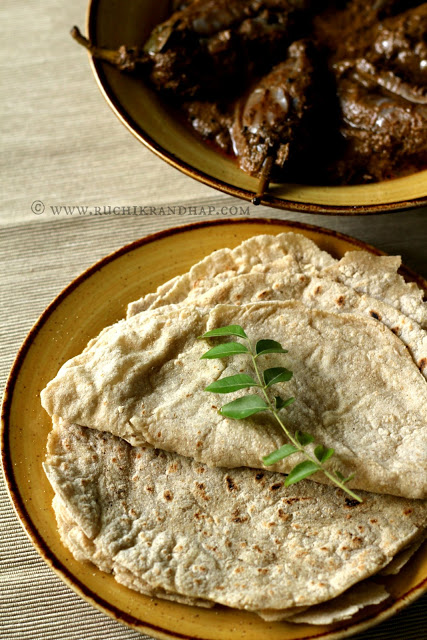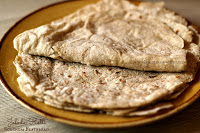 JoLada Rotti ~ North Karnataka Style Sorghum Flatbread
Soft & delicious rottis made from Sorghum, the powerhouse of nutrition are a must have with any veg or non veg accompaniment of your choice
Print
Pin
Rate
Ingredients
1

cup

sorghum flour (jowar atta/biLi jolada hittu)

1 to 1-1/4

cups

boiling water

salt to taste
Other things you will need:
a wooden spoon/ladle

a flat dish filled with water, about 1/4 cup

a clean kitchen towel or muslin cloth
Instructions
Heat a flat tawa/griddle on medium high. Keep the dish of water and the muslin cloth ready.

Place the sorghum flour in a flat kneading bowl and mix in the salt to taste. Add the boiling water and use a wooden spoon to mix everything well together till it forms large lumps

When it is still warm, but not so very hot, begin to knead the mixture to form a smooth dough. Cover with a warm cloth – you need to work fast as the rottis are easier to roll when the dough is still warm. Once it cools it will get really hard.

Dust some sorghum flour on a clean working surface or a rolling board. Pinch out lemon sized balls of dough and using a rolling pin slightly flatten them and roll carefully into flat rounds. Dust extra flour if required. See notes for alternate method of rolling.

Transfer the flattened rotti on the hot griddle and let it cook for 20 seconds. Then moisten the muslin/kitchen towel with some water and pat the rotti. Flip to cook on the other side. Rottis that have been correctly rolled will puff up slightly. Cook for another few seconds.

Transfer into a hot box. Continue the process till all the dough has been used up.

Serve hot with badanekai yennegai (traditional North Karnataka style brinjal curry) or any other veg or non veg side dish of your choice.
Notes
The traditional method of rolling the rotis is to pat the dough over a clean surface using brisk and swift strokes until the ball of dough flattens into a thin pancake. This is an art that requires some skill though. Once you get the hang of it, it is easier to 'slap' the rottis into shape than roll them using a rolling pin.
Nutrition
Nutrition Facts
JoLada Rotti ~ North Karnataka Style Sorghum Flatbread
Amount per Serving
% Daily Value*
* Percent Daily Values are based on a 2000 calorie diet.
Disclaimer
The nutritional values are only indicative.
Tried this recipe?
Please leave a comment & rate the recipe below or share a photo on Instagram and tag me @ruchikrandhap