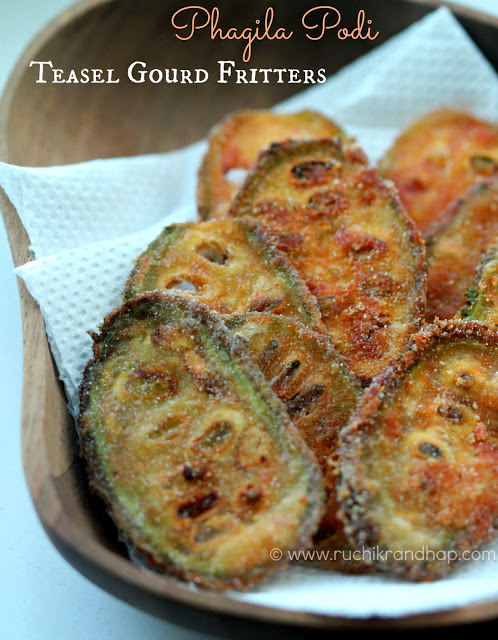 So much to do, so little time! Readers, I am just not able to find quality time to laze over my computer, debating which recipe to post next. My blog is facing intermittent outages, you may have noticed this. Its not the dearth of recipes that is to be blamed. Cooking happens in full swing on a daily basis, its just the post cooking clearing up and other sundry jobs that bring me down. On a more positive note, I am absolutely enjoying my new house, especially my kitchen. Though it is a little smallish for my taste (I love huge spaces which of course is nice if there is a full time help to clean & keep in order, haha!) I still love the fact that I have finally got the gadgets of my dreams – a full fledged oven and a nice dishwasher – every woman's best friend. I mean who wants to slave over washing an endless pile of dishes, right? For a foodie cum food blogger like me, washing dishes has become the bane of my existence heightened by the fact that a whole lot of post baking paraphernalia has to be religiously washed & put away.
If I want to bake on a whim that is. Thankfully no such drama happens anymore. They are washed and dried and come out squeaky clean. Sterilized too!
Well, my story is totaly unrelated to today's recipe. I must say that another blessing to mankind, or womankind if you please, is Whatsapp – a phone messenger on which I spend most of my waking hours chatting and whiling away my otherwise precious time. Haha! Thanks to Whatsapp, getting the minutest details to recipes of dishes that I only remotely remember eating becomes absolutely easy. Thanks to my dear friends Veda & Lakshmi my two school friends (chaddi-buddies!) who patiently give out recipes and instructions, I have now started preparing many Konkani style dishes, in style. This particular dish is something that is one of the top 5 favourite foods of every Konkani man/woman/boy/girl I know. I have wanted to try it out for so long, so much so that I died & went to heaven when I saw a happy pile smiling at me from its shelf in the supermarket. I don't recall having seen them in the markets in Mumbai so I bought them twice here in Dubai and enjoyed them so much.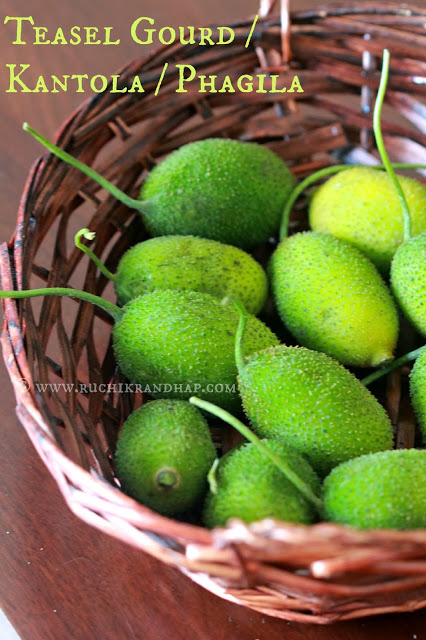 Teasel Gourd is a small spiky gourd that looks almost like the bitter gourd (karela) but minus the bitterness. Called as Kantola in Hindi and Phagil in Konkani, it has a tough texture inside with seeds that are so crunchy when deep fried that you cannot help but grab some more. These fritters were so so addictive that everyone from kids to adults enjoyed them and felt almost like squirrels – nibbling endlessly and jealously, guarding their loot from prying eyes of potential thieves lurking around to grab their share.
The husband says that these are a perfect accompaniment to hard drinks. However, if that's the case I am sure you'll need to purchase a few hundred kilos of kantola cuz they are just so addictive. And yes, hire someone to keep deep frying batch after batch for you 🙂
If you ask me, chuck the idea of the accompaniment – fry a small batch and simply have them fresh, piping hot & ultra crispy, with rice and dalitoy (another Konkani style dal/lentils that you should not miss!) with a splash of pure home made ghee, some chunky mango pickle on the side and enjoy the pleasures of a simple meal!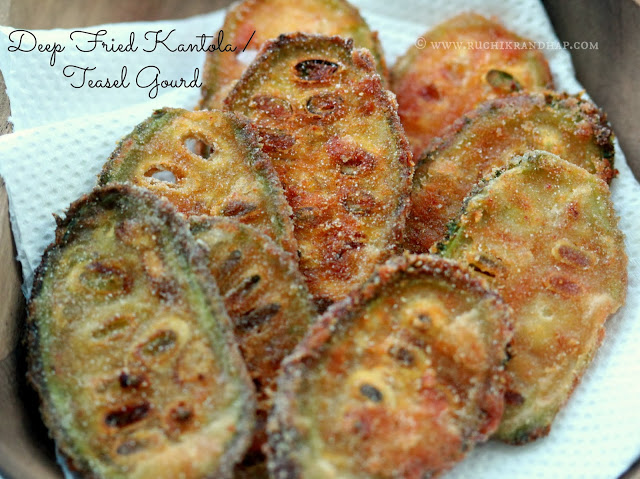 Phagila Podi
Prep time: 15 mins | Frying time: 15 mins | Serves 3-4
Ingredients:
1/2 kg kantola/phagil
2 tablespoons plain red chilli powder
2 teaspoons coriander powder
1/4 teaspoon asafoetida / powdered hing
large pinch of tamarind (about 2 marble sized balls)
salt to taste
1/2 cup rice flour (or as required) for coating
oil for deep frying
Method:
1. Soak the tamarind in 2 tablespoons of water and keep aside until you are able to extract a thick juice. In the meanwhile wash the kantola well, drain off excess water and snip the ends. Cut into thin slices vertically (or horizontally if you prefer). Keep aside.
2. Strain the tamarind juice into a bowl, add the chilli & coriander powders, hing, salt to taste and make a thick paste out of it. Apply this paste to all the slices of kantola (see note#1)
3. Heat oil for deep frying – you need really hot oil to ensure that the kantola slices are properly fried and no oil is absorbed in the process. Spread out some rice flour and coat each slice on both sides one by one. (see note#2)
4. When the oil is really hot (but not smoking) gently slide the slices one by one until the pan is comfortably full. Do not overcrowd the pan. Allow the slices to fry for about half a minute on one side before flipping them over. Fry until golden brown on both sides, remove with a slotted spoon and place on an absorbent kitchen towel.
5. Serve hot and crisp along with rice & curry or with tea or just munch on them along with your favourite drink. Trust me these are very addictive!
Notes:
1. Do not keep aside for more than 15 minutes as the kantola will begin to leave water due to the salt in the marinade. Apply the marinade only when you are ready to fry.
2. Keep about 10-15 slices coated with rice flour ready if you need to fry in batches (this is in case you have a small frying pan). This way all the slices will fry uniformly and you won't be frying them one by one.