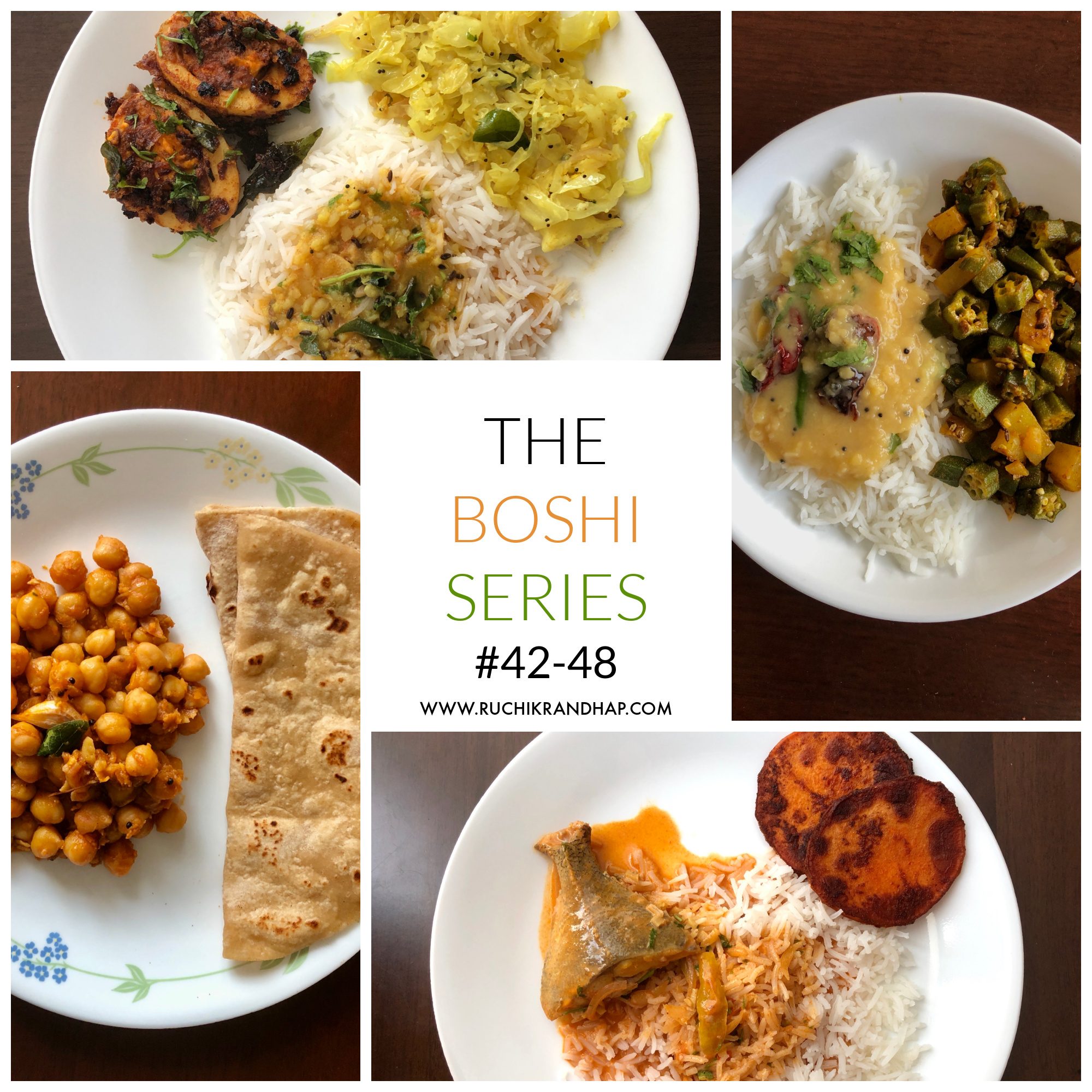 Pin
The Boshi series is back!! Hello folks! On public demand (really, I'm not kidding), I have decided to restart the boshi series on the website. I have been religiously posting pictures of my daily meals on Instagram and have started a hashtag #boshiseries so if you are on Insta, please don't forget to follow me and the hashtag there!! However, for the benefit of those who are not on Instagram, I have decided to share consolidated pictures in batches of 7 that will have you covered for an entire week! I will be sharing these ideas every Sunday and the meal ideas should tide you through from Monday to the following Sunday. For the benefit of all my readers who are on a restricted diet during Lent, I will be sharing a mix of veg, seafood & egg based platters. If you are new here and would like to see the erstwhile meal ideas shared here, please check it out here.
Please note that this new series is a result of my collection for sometime now, say over a year and especially because 2020 was a year when most of our meals were eaten at home, especially during the lockdown.
So what are we waiting for? Let's dive straight into these delicious plates, shall we!?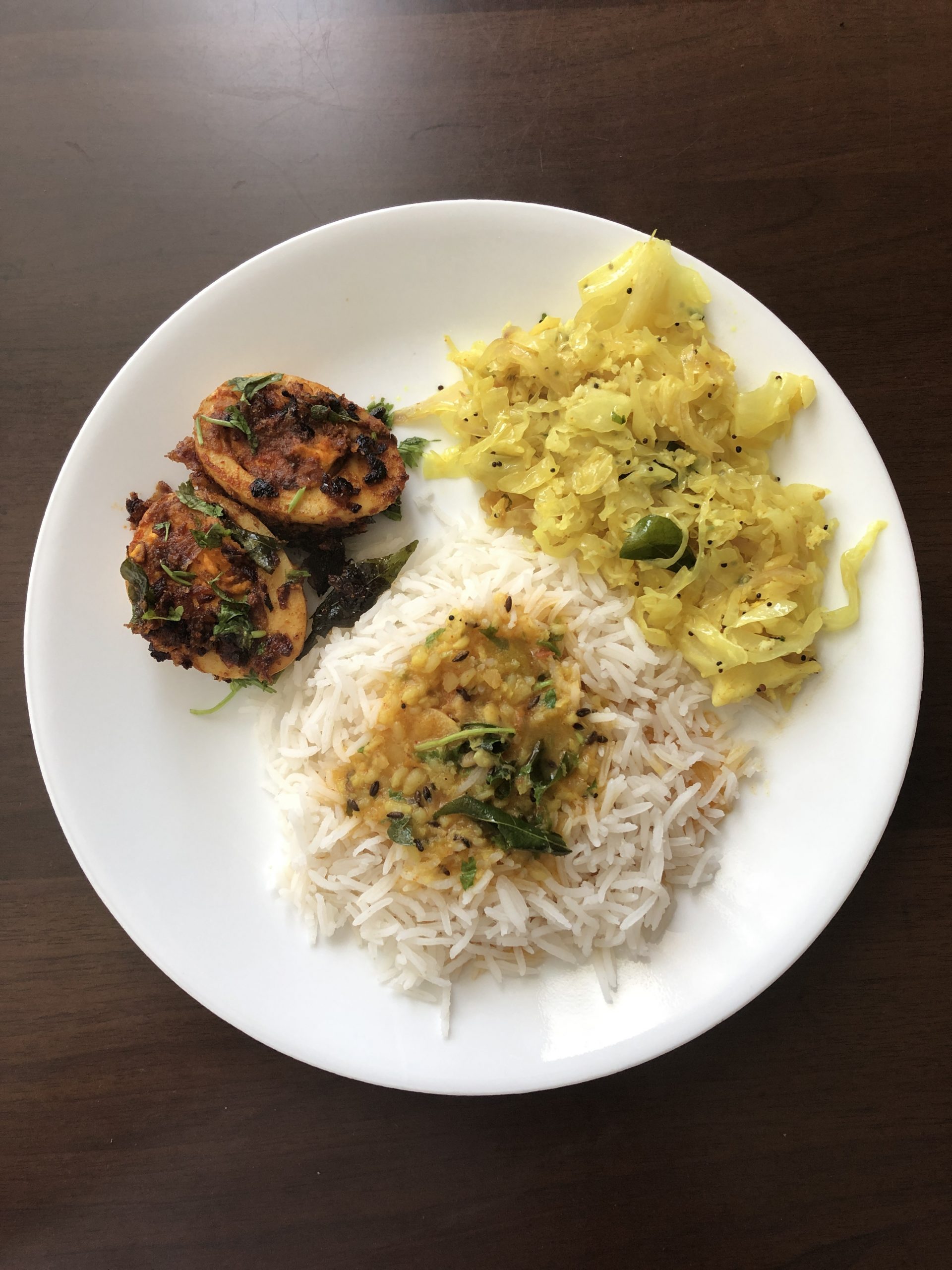 Pin
Boshi#42
White rice served with
Daliso Saar (I used moong dal here instead of toor dal)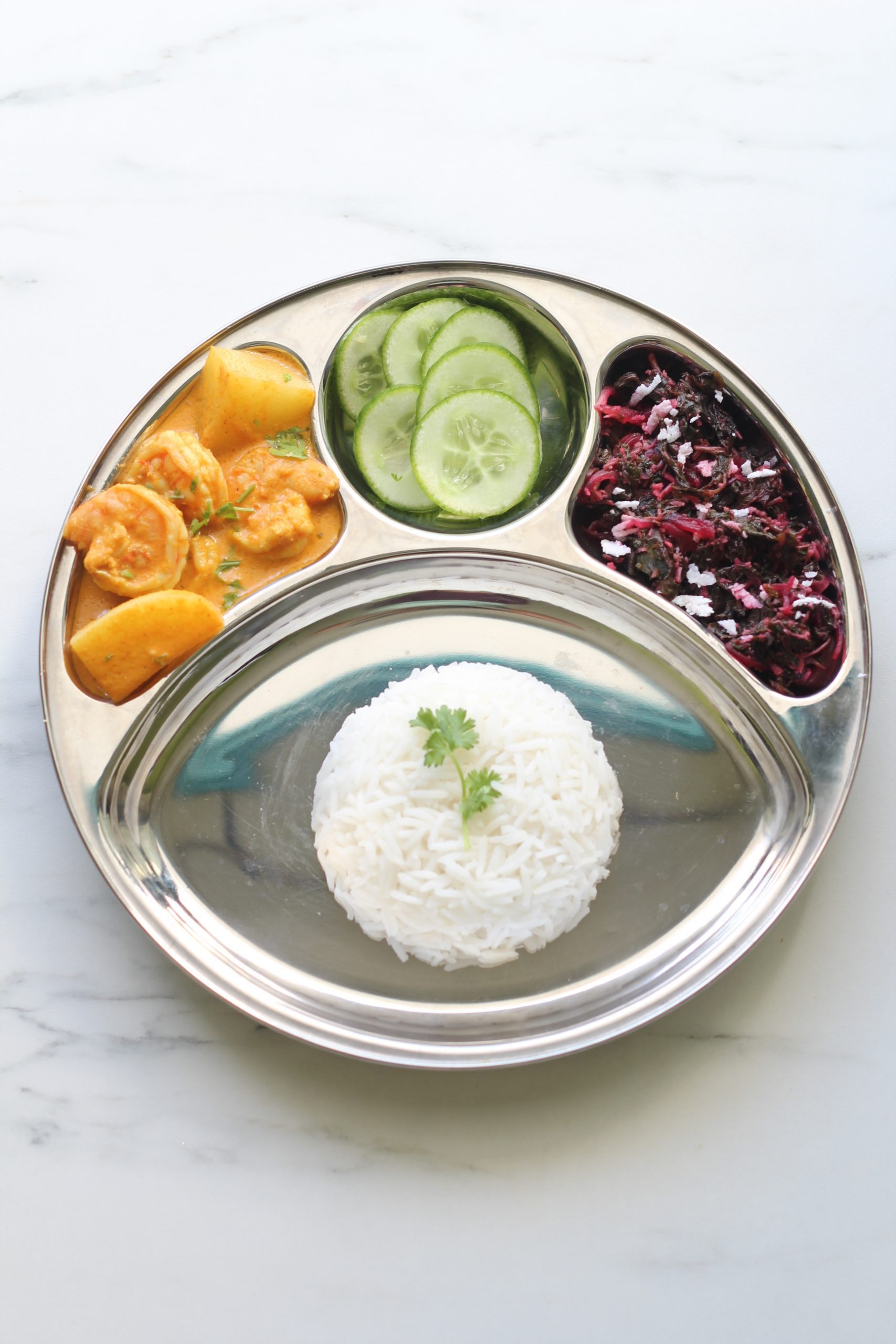 Pin
Boshi#43
Thambdi Baji (made thel piyao style)
Sliced Cucumbers
White Rice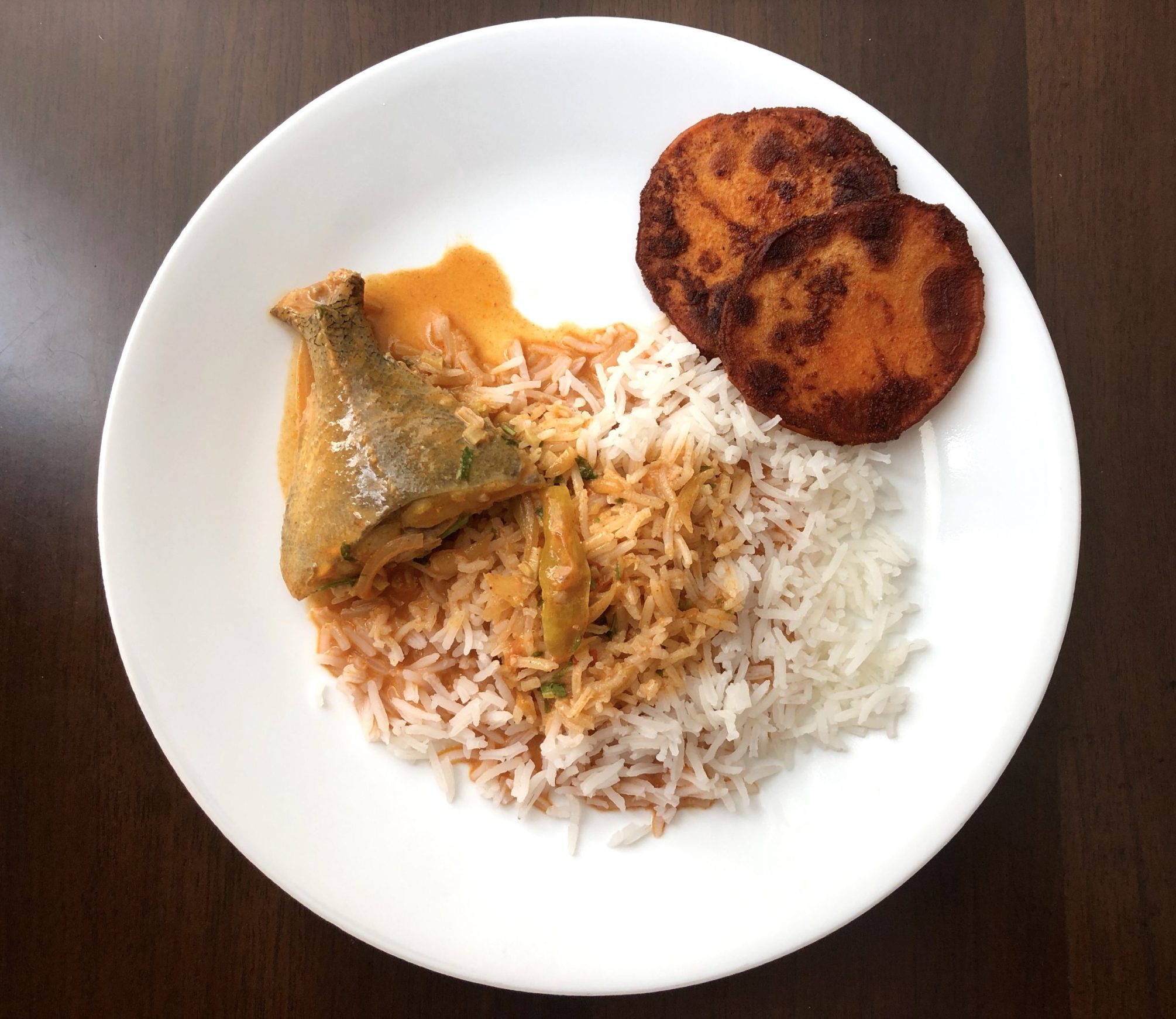 Pin
Boshi#44
Sweet Potato Fry (I used bafat powder+salt & tamarind juice for the marinade)
White Rice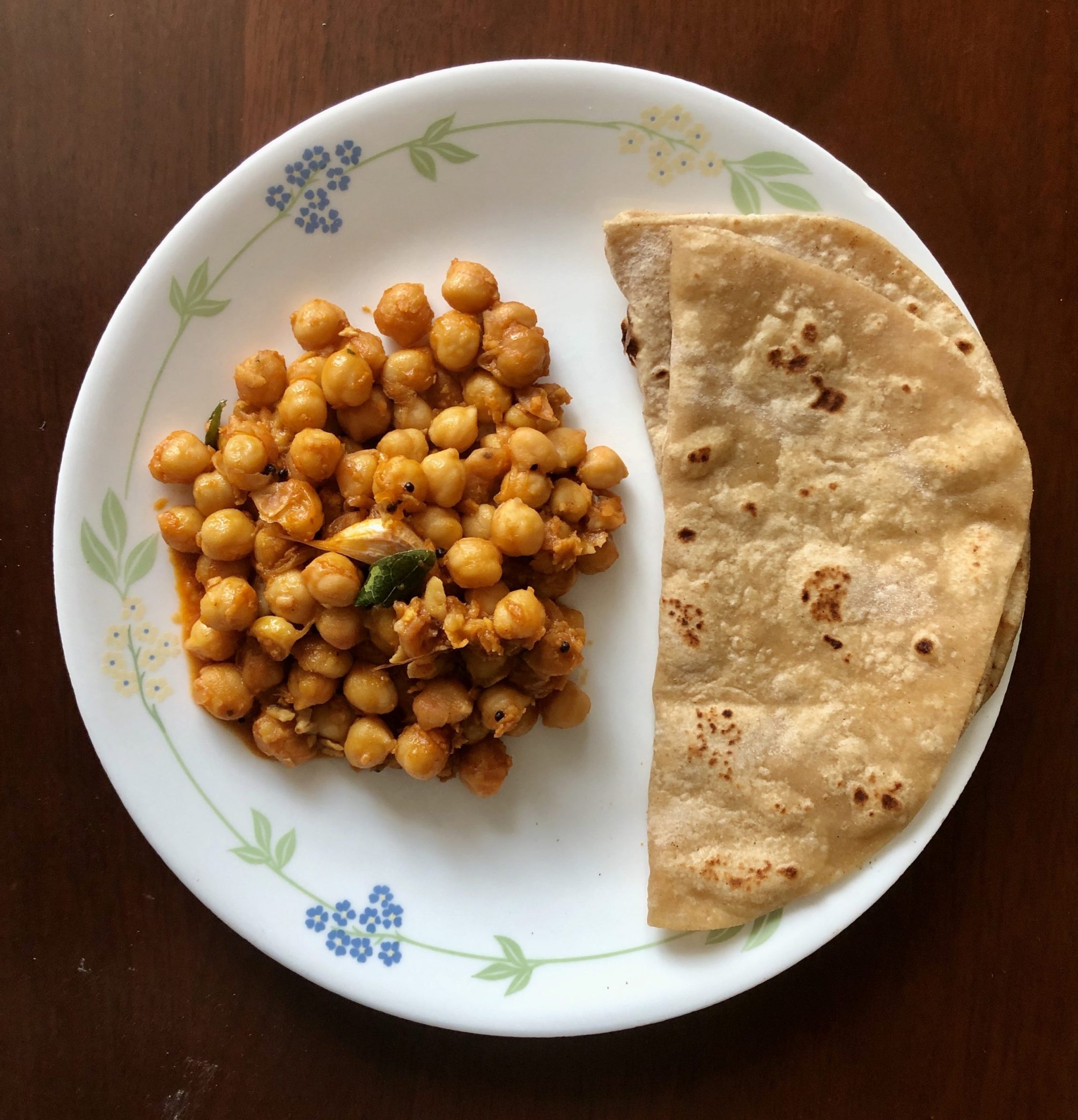 Pin
Boshi#45
Chapathi
Pin
Boshi#46
Yogurt/Curds
Kosrache Lonche (Shredded Mango Pickle)
White Rice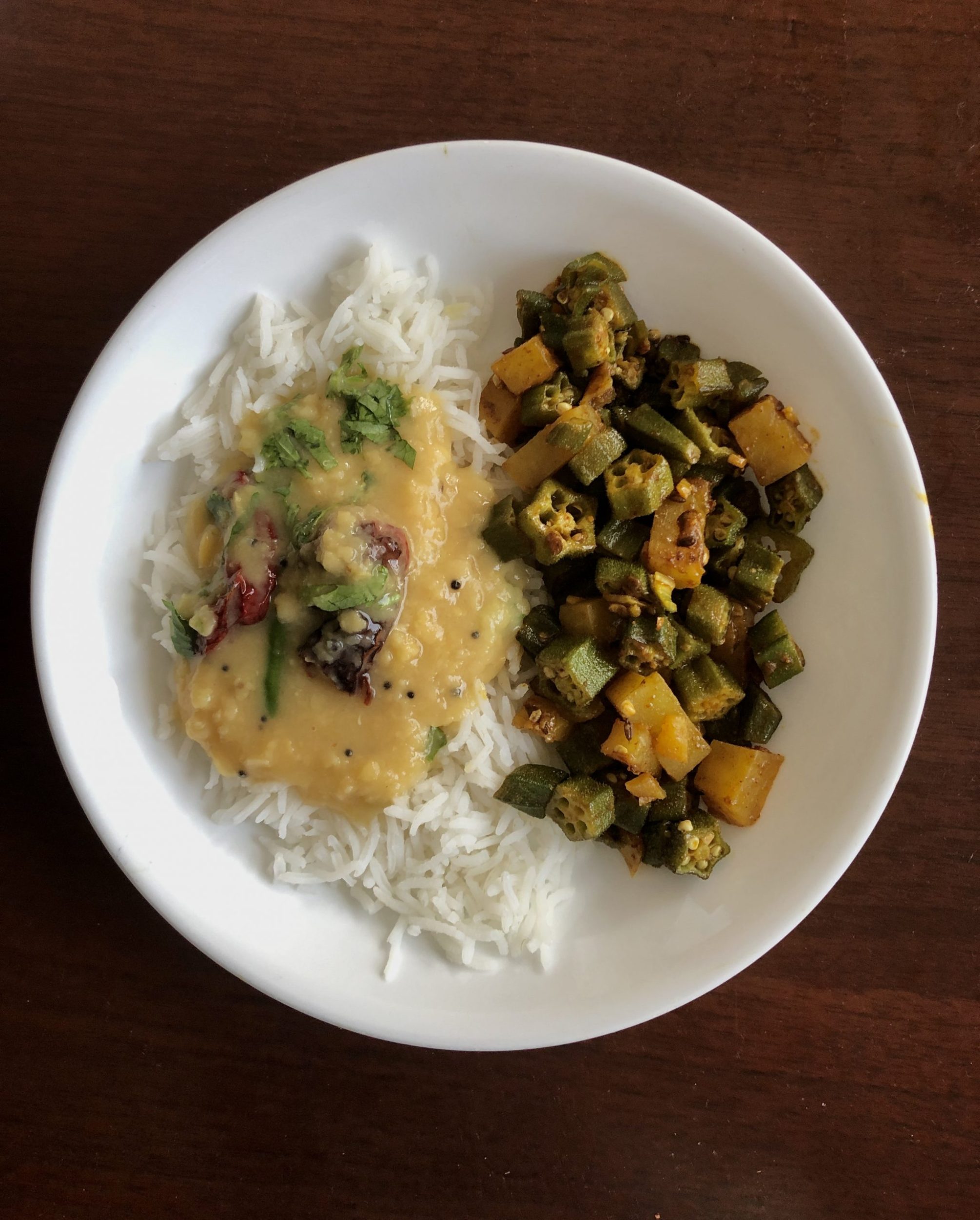 Pin
Boshi#47
Aloo Bhindi/Dry Masala Okra with Potatoes
White Rice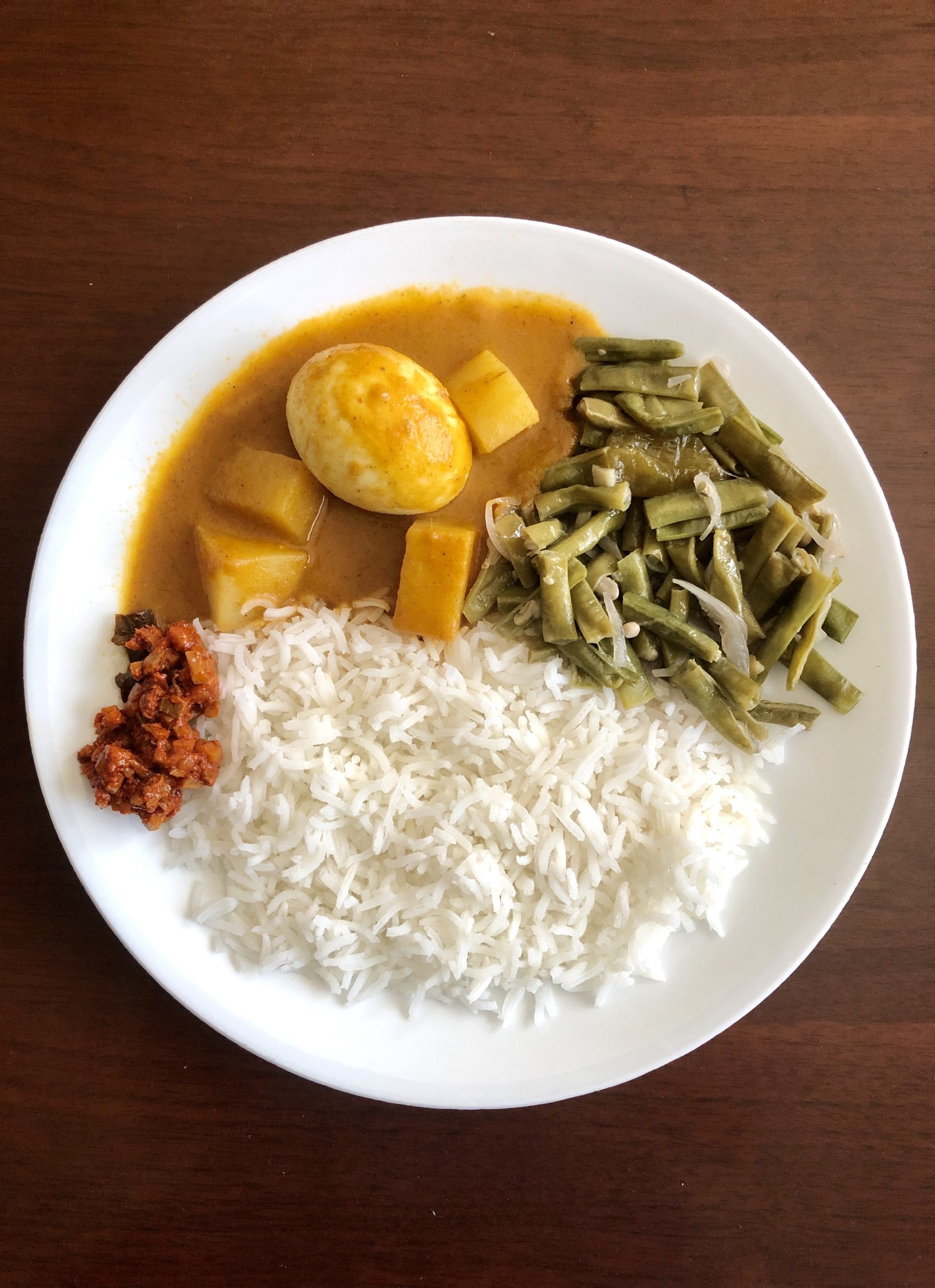 Pin
Boshi#48
Kosrache Lonche (Shredded Mango Pickle)
White Rice