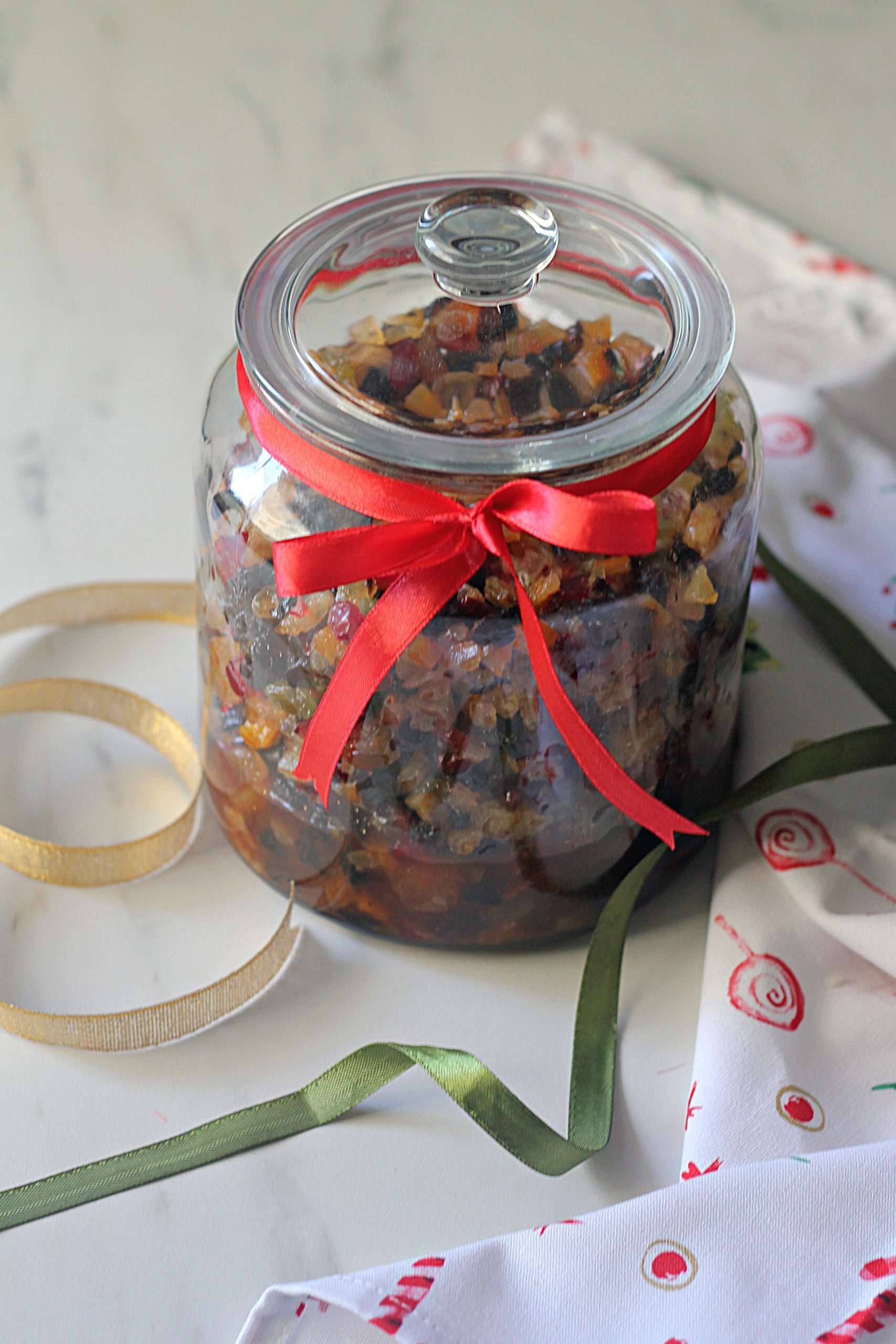 Pin
It's the most wonderful time of the year!! Not yet! Well, it is in my house at least! I know that Diwali just got over and Thanksgiving is around the corner, but the spirit of Christmas has kept me trying out new recipes since a few weeks now. Before I delay it any further, I decided to post this recipe for the fruit mix for a lovely Christmas cake. Oh! I can't wait to bake! You see, I think I am a tad bit late in posting this. I had shot this video a few weeks ago but didn't get around to posting it. I hope it isn't too late! If you get into action this weekend, you still have a good month to let your fruits soak before you bake your cake. If you want to bake your cake a little earlier and then feed it with rum for a couple of weeks, that will do too! Just make sure you get to work this weekend!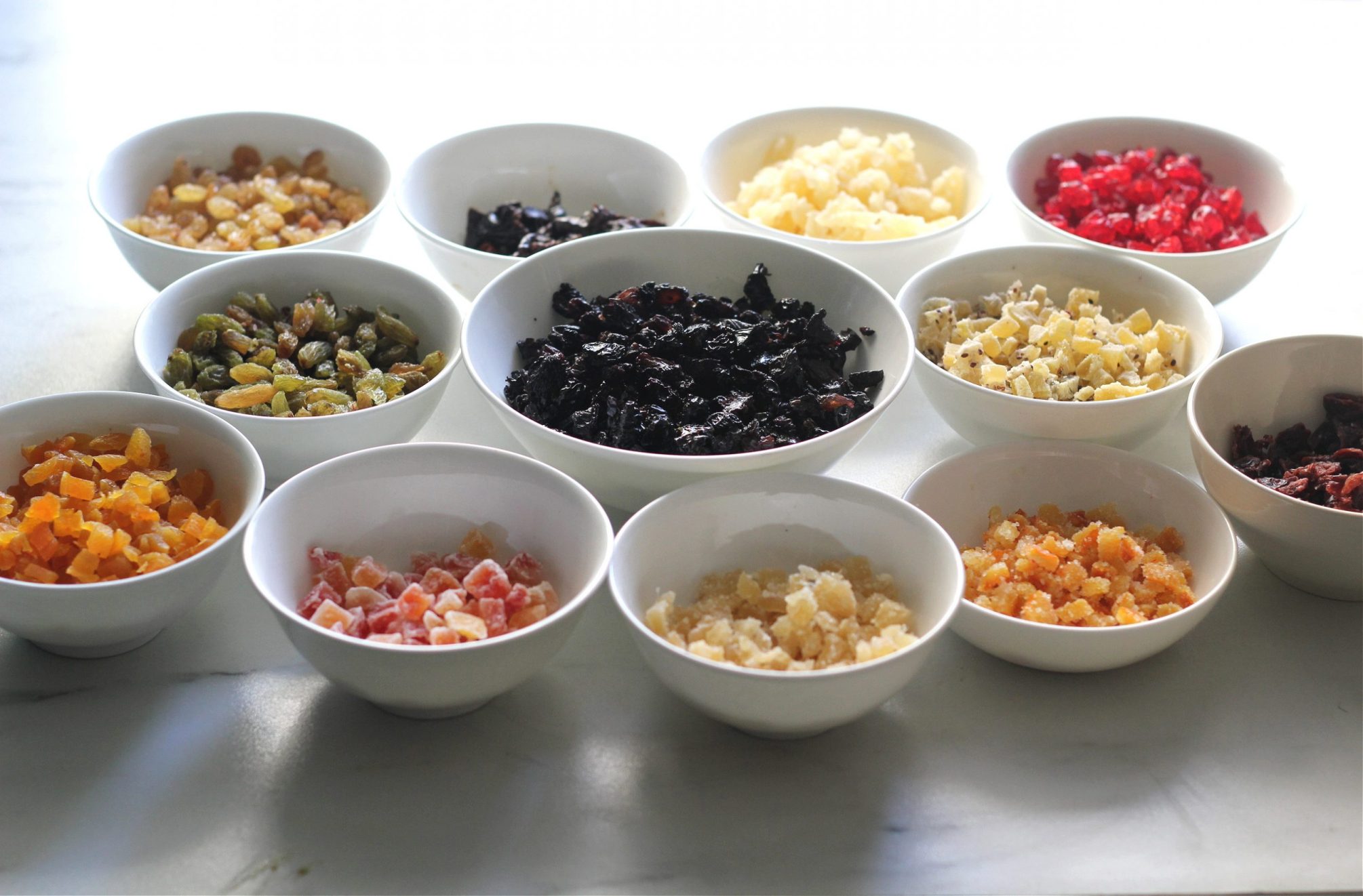 Pin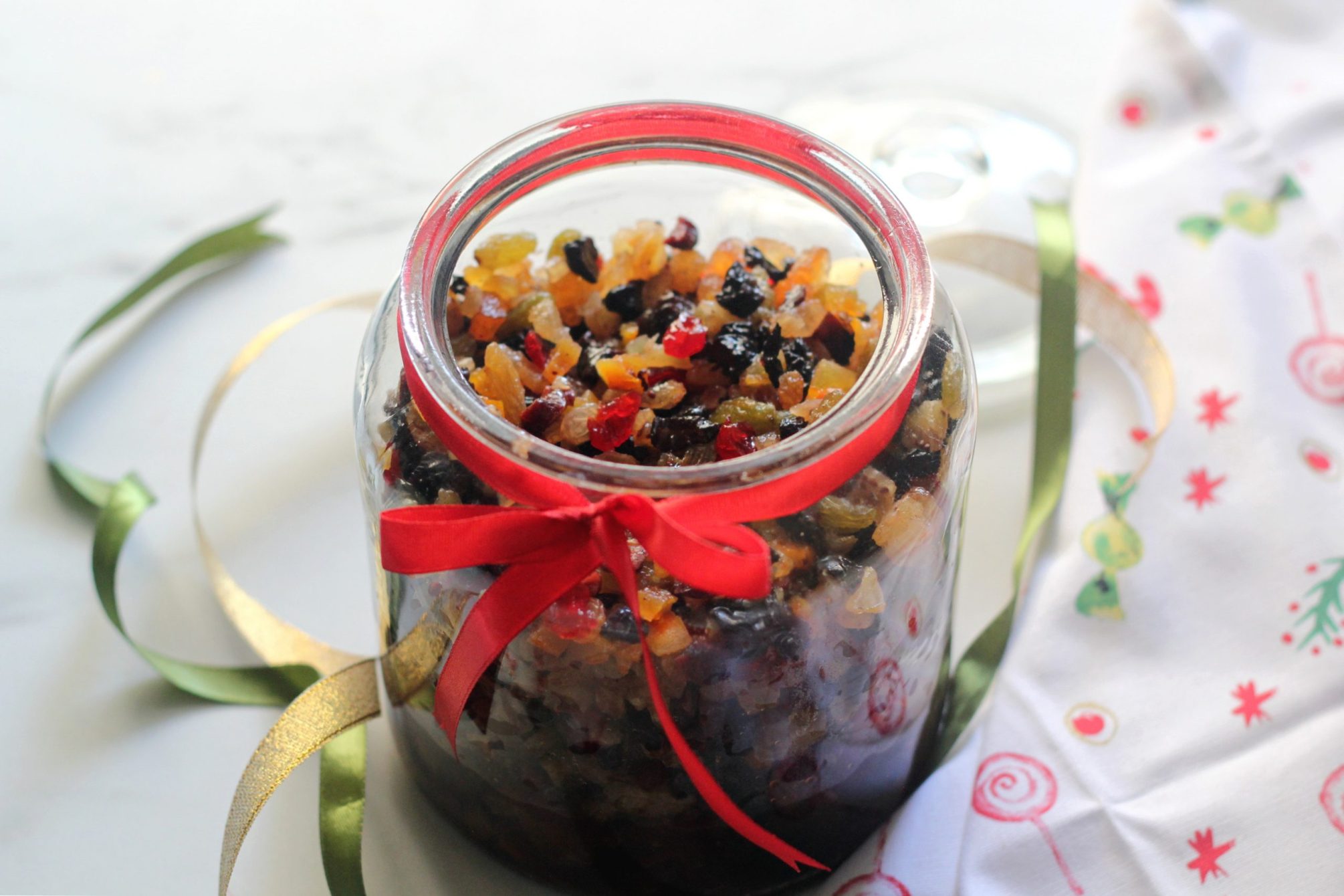 Pin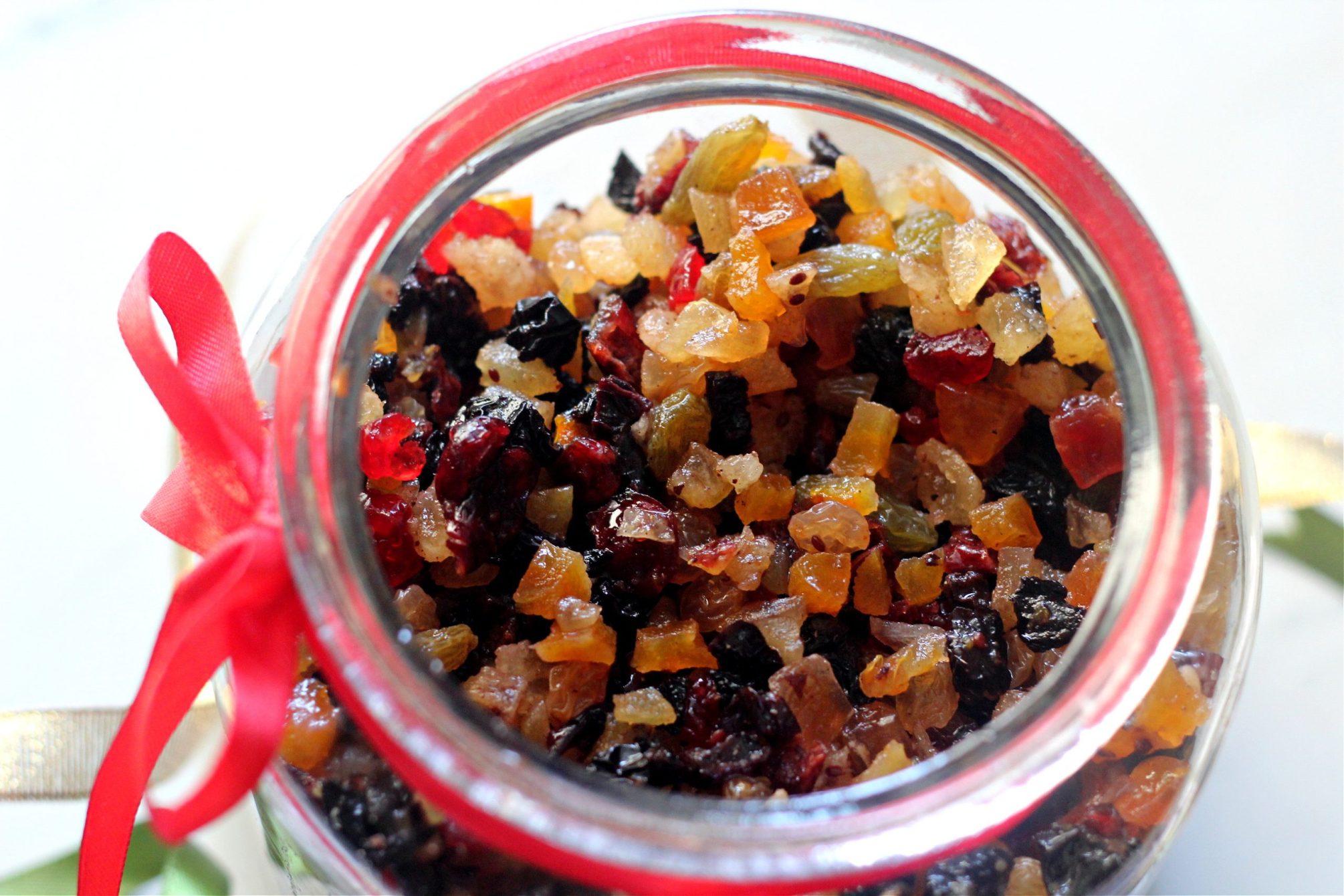 Pin
So this fruit mix is super easy to make. The only effort needed is to shop for the different types of dry fruits and then chop them into fine bits of course. The smaller the pieces, less crumbly your cake with be. Most times you can leave raisins whole unless you get the giant ones which need some chopping. This is why it is recommended to start off with the process of soaking fruits much ahead of time. People across the globe have various timelines to get to the soaking stage. Making homemade candied orange/citrus peel is a must. Keeping this in mind I like to make my own candied orange peel, vanilla extract and mixed spice too. I haven't attempted making my own candied ginger but I will. If you are a Mangalorean, then you can definitely add some alyache doss (root ginger preserved in syrup)
Some people even make their own jams that go into the fruit mix or the cake. I love using homemade strawberry jam or orange marmalade, but it is important to note that the latter can taste slightly bitter as it is an inherent nature of the marmalade, so store bought jam of any type works well too.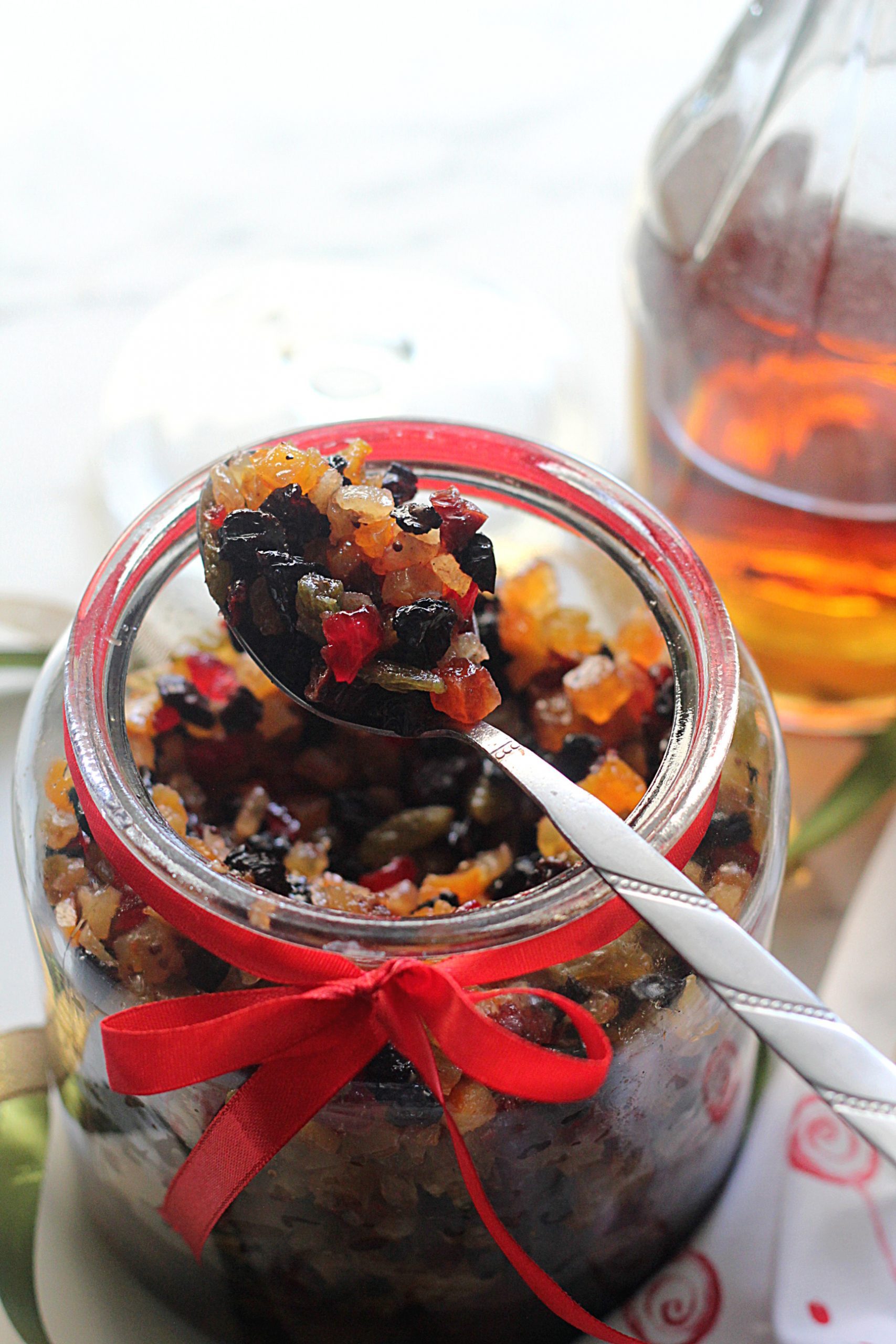 Pin
This basic recipe uses a little over 1 kg (1050 grams to be precise) of dried fruit. If you come across any fruitcake recipe that calls for 500 grams of dried fruit for a 8 or 9 inch cake, you can use half of this recipe. There are some other recipes that call for 1kg of dried fruit in a single 9″ cake. Like the Irish Christmas cake , so it really depends. You can even use one third of the fruit mix in this Rich Christmas Cake recipe. This year I plan to use this fruit mix to make several cakes using my tried, tested and beloved Kerala Christmas Cake recipe. Just a day prior to baking I will stir in some jam and some clove powder into this fruit mix and I'll be good to go!
The whole process of soaking fruit is therapeutic for me. From shopping for the fruits to cutting and soaking them, it somehow adds so much cheer ahead of time. I get myself into the mood of Christmas and it simply feels marvellous! I do wish you a happy & blessed season ahead.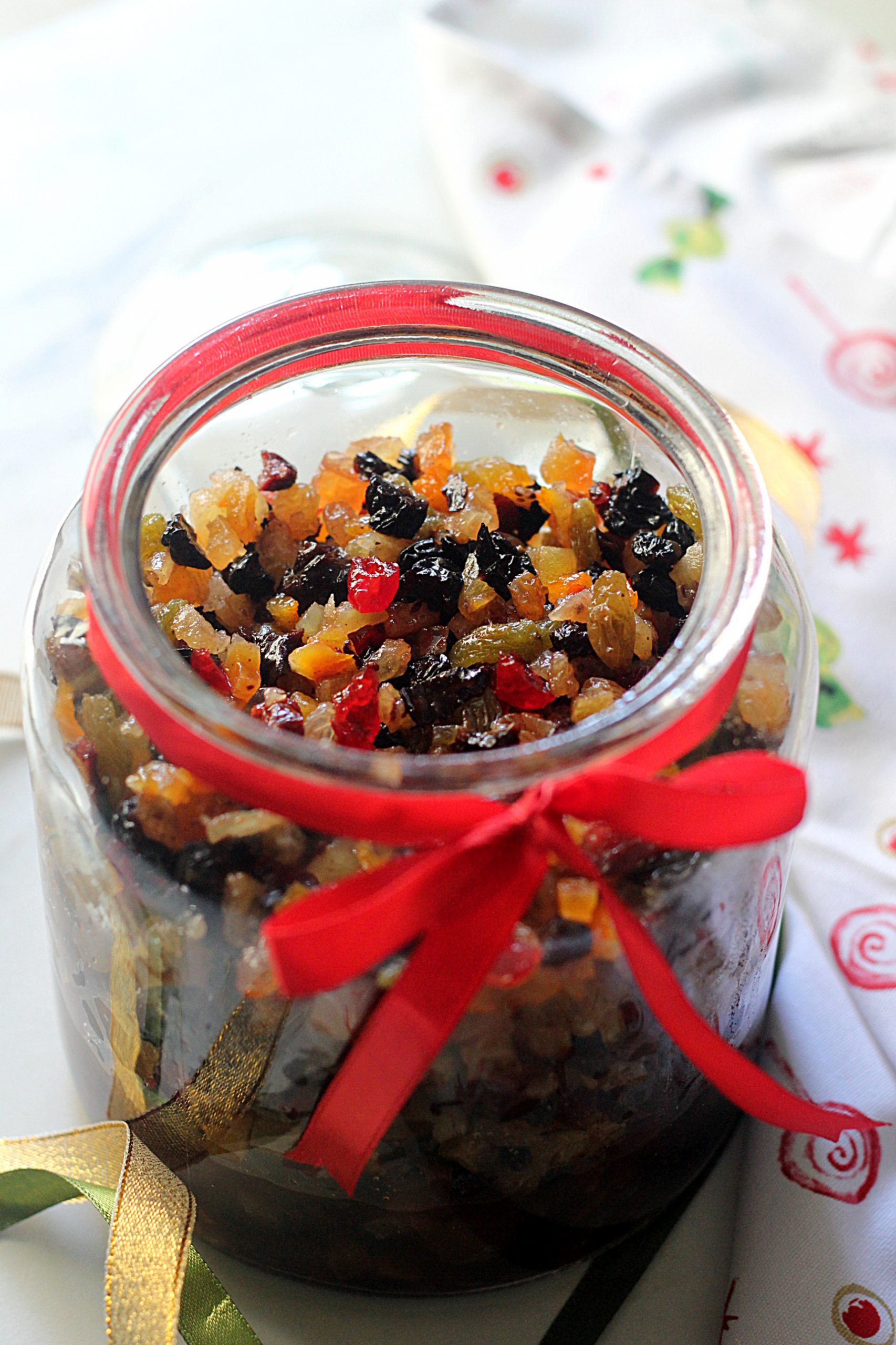 Pin
Recipes you can try
New here? Subscribe to my free newsletters with my latest recipes!
Tried my recipe? Do leave a comment on this post down below and don't forget to give it a star rating! It will really help more readers discover my recipes! Do share a picture on Instagram and tag me @ruchikrandhap and I will feature your post in my stories!
Don't forget to check out my latest videos on my YouTube channel. If you like what you see, do give me a thumbs-up (like), share & comment and subscribe to my channel so that the gods of YouTube (a.k.a algorithms) recommend my channel to a wider audience with similar tastes and more & more people can discover my videos!
And while you're here, do follow me on Instagram, Pinterest,  Facebook and Twitter. If you'd like to say hello or have detailed queries do send an email at [email protected]. I'd love to hear from you!
How to Soak Dry Fruits For Christmas Cake
Soaking fruits for a Christmas cake is very simple. All you need is a few dry fruits, some alcohol and some spices and you can macerate them for anywhere between 2 weeks to 3 months or even 1 year before baking your wonderful Christmas cake!
Ingredients
Assorted Dry Fruit
200

grams

seedless black raisins

50

grams

pitted prunes

50

grams

dried cranberries/craisins

100

grams

golden raisins

100

grams

jumbo/green raisins

100

grams

dried cherries

50

grams

candied orange (or any other citrus fruit peel)

100

grams

dried apricots

50

grams

dried papaya

100

grams

dried kiwi or dried mango

100

grams

dried pineapple

50

grams

candied ginger
Other Ingredients
1/2

cup

fresh orange juice

1

cup

rum or brandy

1

teaspoon

mixed spice
Instructions
Clean dry fruits as required - if there are any stems on raisins, remove them. If you are using prunes with the stone (seed), remove them and then weigh. Chop all big fruits into small pieces.

Add all the chopped fruit into a large bowl and pour in the orange juice and rum. Sprinkle the mixed spice. Thoroughly mix everything together.

Transfer this mixture into a a clean, dry, sterile glass or ceramic jar. Do not use any other metal container as it may react to the alcohol. Cover and keep in a cool dark place of your kitchen.

Stir the fruit once a week so that all of it is evenly coated with the alcohol and it is macerated well.

Use as required in any recipe. This recipe makes 2 cakes of 8 or 9 inch round * see note below
Recipe Notes
Note:
Some recipes may use 1kg dried fruit for a 9" pan. These cakes will be dense and tall, for example, the Irish Christmas Cake on my website. Depending on the recipe, you may add additional ingredients to this basic fruit mix recipe. Some recipes call for powdered cloves, nutmeg and cinnamon in addition to the mixed spice. Some call for the addition of jam while marinating the fruits, so you can add these as required
2. Some people add dates & figs too. I prefer not to add these because dates lend a lot of natural sweetness and figs have tiny seeds that I don't like in my cakes. But please feel free to use these two in your fruit mix by substituting them for other fruits
3. I do not like to soak nuts along with the fruit as I feel that they lose their crunch. I always add chopped nuts to the batter before I bake