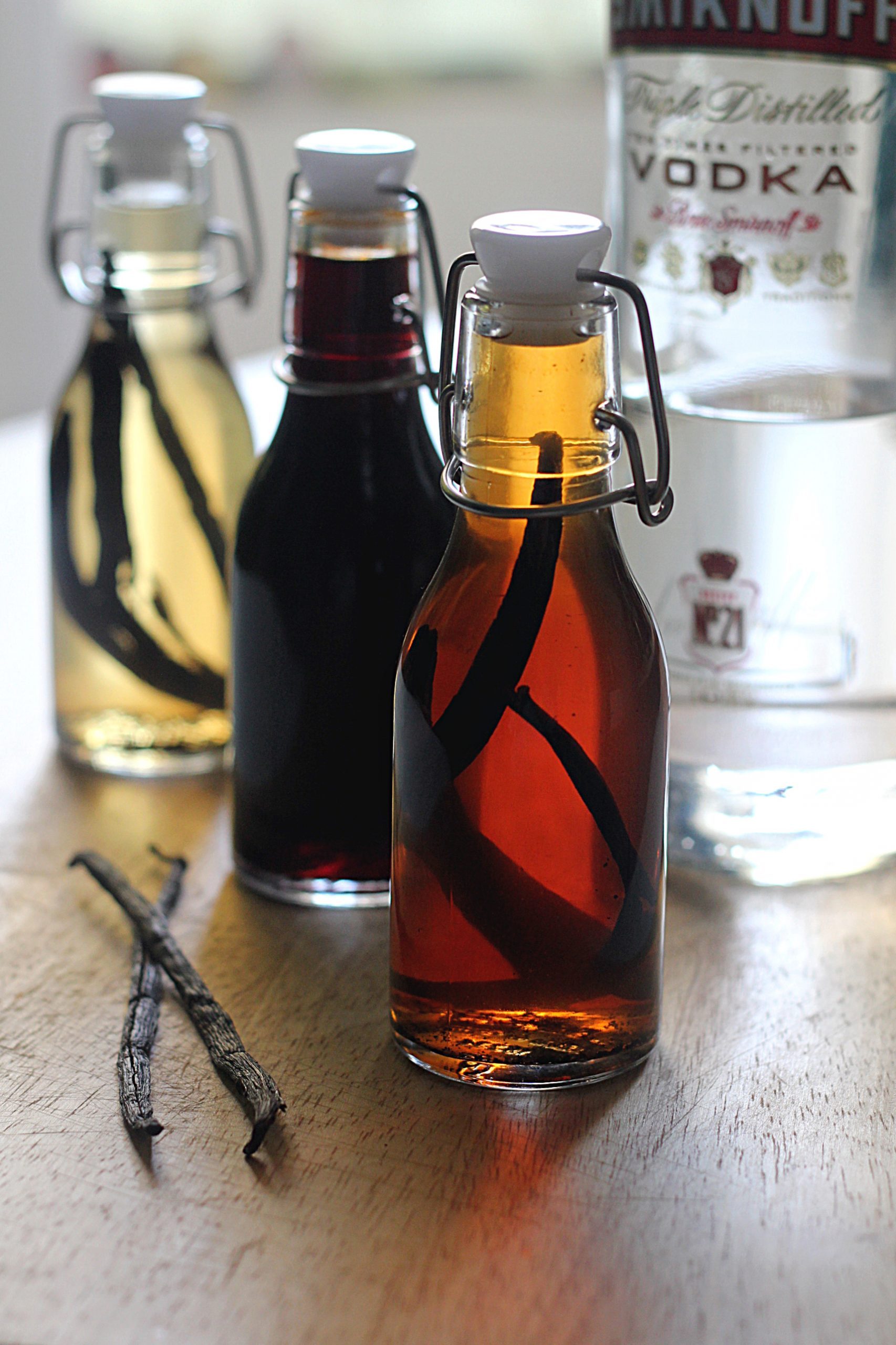 Pin
Hello folks! We are at the fag end of this year. Christmas is just around the corner and yes, there will be a lot of festive baking happening starting with Diwali which is two weeks away. If you love baking then this is one baking essential that you must have handy around the pantry. So what compelled me to make my own vanilla extract? Well, you see, I heavily relied on the store bought vanilla which I knew was synthetic but didn't know any better. After coming to Dubai I used to buy pure extract which again was not true vanilla extract owing to the fact that it contained no alcohol. To add to my woes, a tiny bottle was super expensive and most times I'd buy the synthetic one. Eventually I began to search for recipes that would help me make my own vanilla. I realised that it was actually super easy! I bought a few vanilla beans, put them in a jar filled with vodka and forgot all about it. The jar was just lying there, in the corner of a cabinet in the kitchen. A year later, I found it, the alcohol was no longer clear, the vanilla had beautifully infused into the vodka and turned the liquid a jet black. I started using it in my baking and I have never gone back to buying commercially available vanilla. Ever!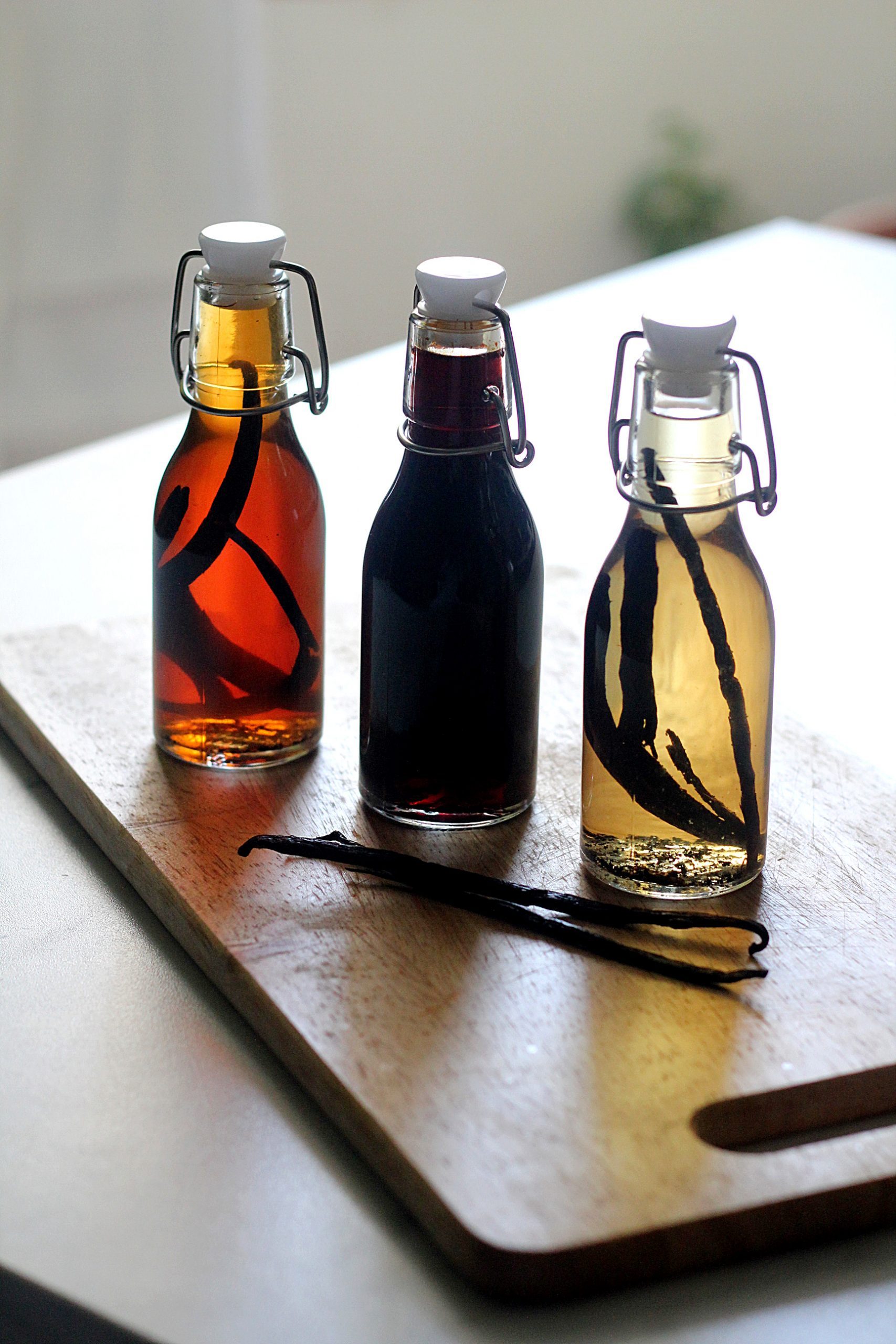 Pin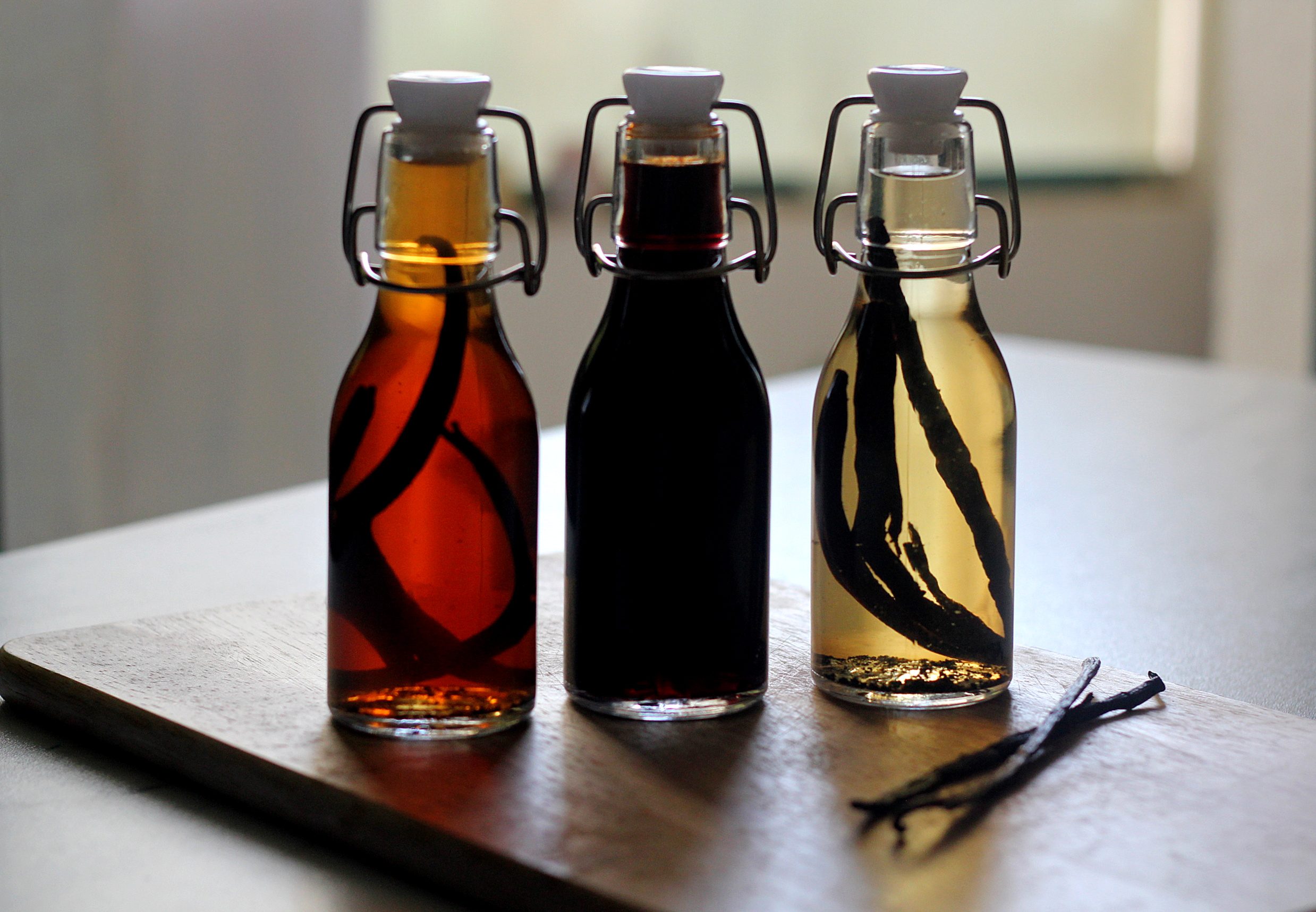 Pin
The best part about this recipe is that you can reuse the same beans by adding more vodka to it. It is a magic potion that never really runs out! I somehow find that my cakes taste better because of this albeit minuscule but pure extract. I have been making it so frequently now that I have lost track of the dates of when I made the last bottle. I knew that I had to shoot a video and this recipe had to go on my blog. What with the festive season lurking around the corner, it was the perfect time to share this recipe. If you set to work quickly, you can have a beautiful bottle of your own homemade vanilla extract before you start baking your Christmas cake and other festive goodies.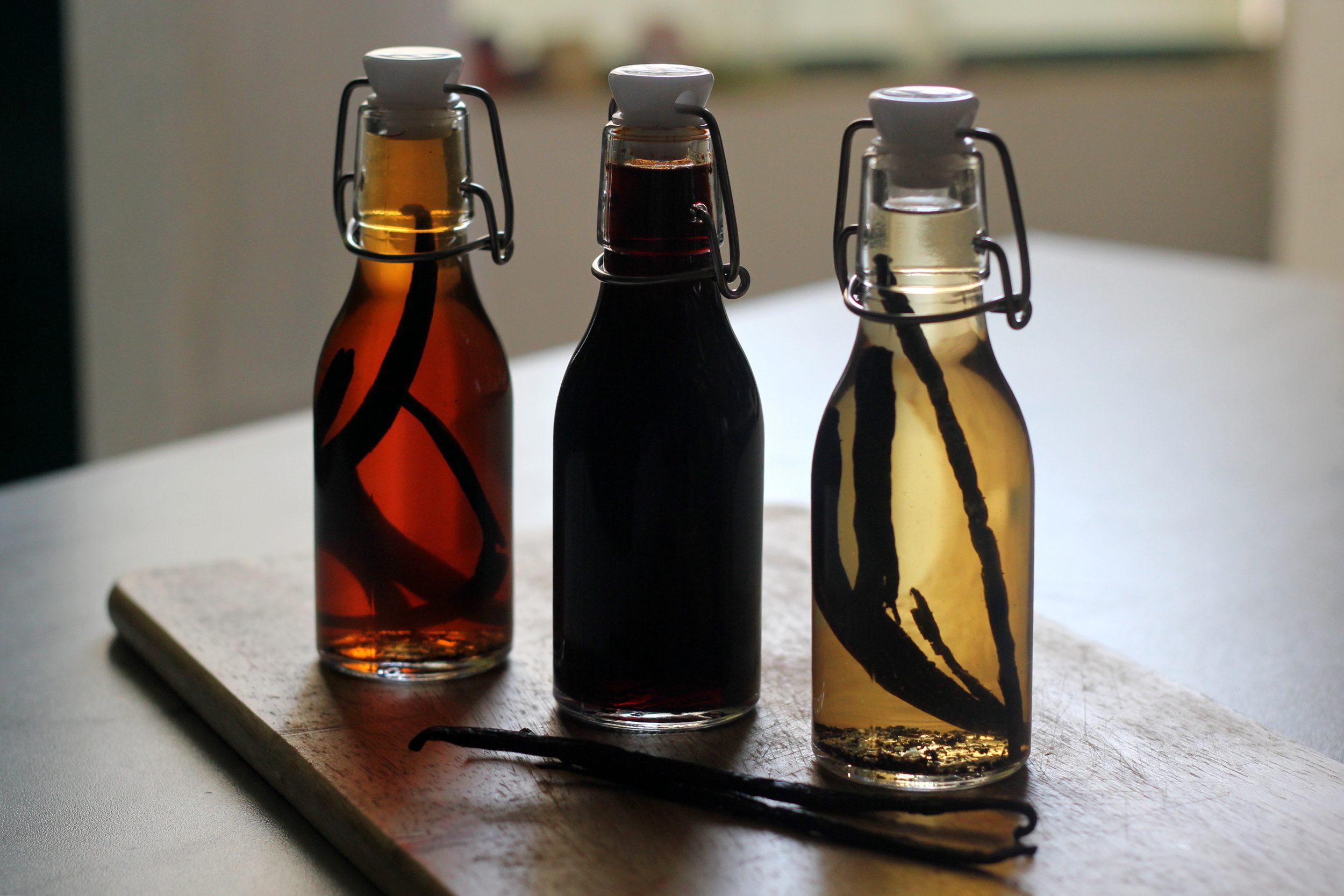 Pin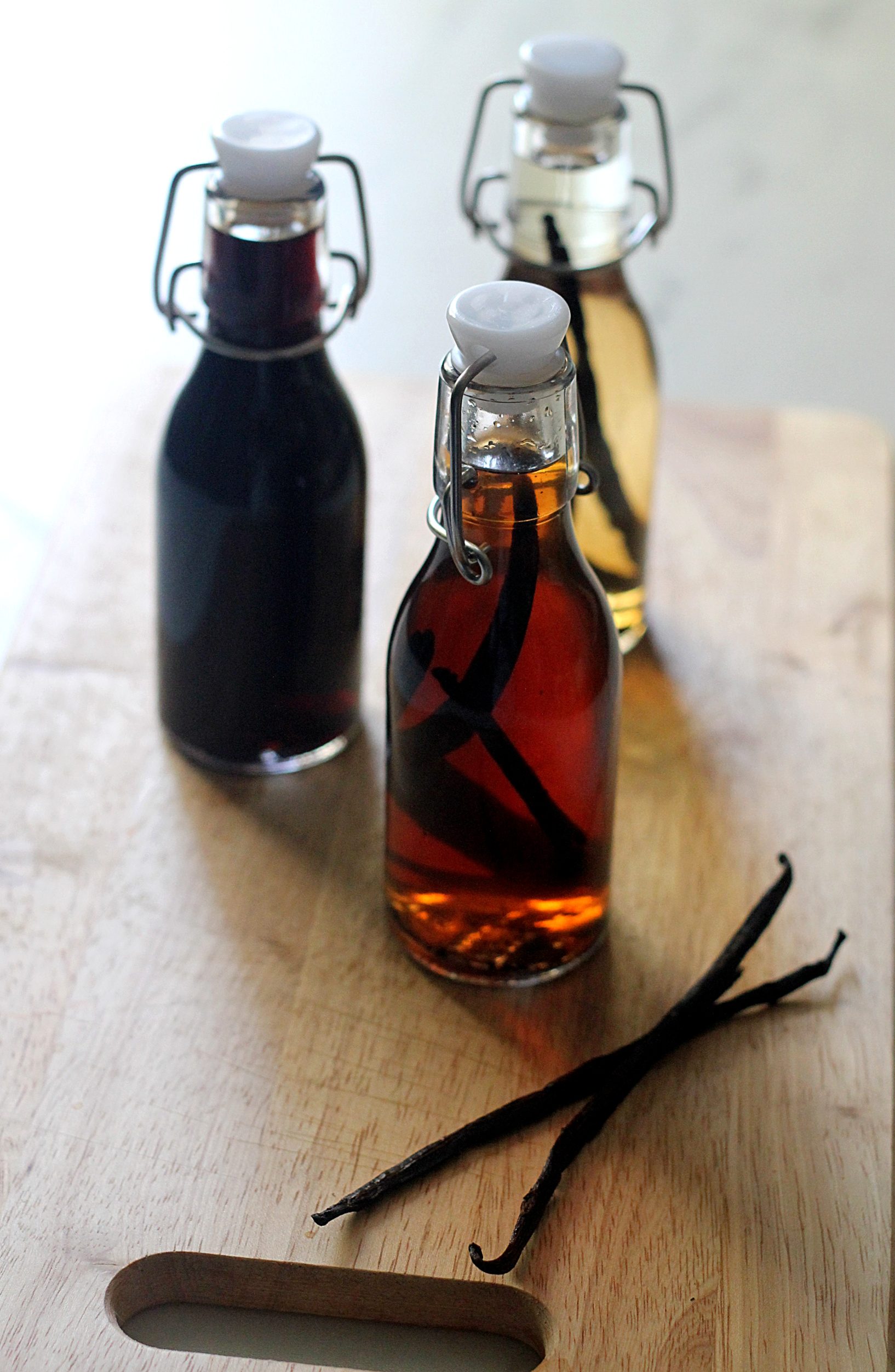 Pin
Don't forget to buy the best vanilla beans you can afford. The Madagascar vanilla is supposed to be the best, I have never used it. I have used Indian ones in the past gifted to me by a friend. I did not find any on Amazon Dubai but Amazon India and Amazon US have them. I have shared affiliate links to them below. Do check them out! Don't forget to check out the video that I have shared down below either.
New here? Subscribe to my free newsletters with my latest recipes!
Tried my recipe? Do leave a comment on this post down below and don't forget to give it a star rating! It will really help more readers discover my recipes! Do share a picture on Instagram and tag me @ruchikrandhap and I will feature your post in my stories!
Don't forget to check out my latest videos on my YouTube channel. If you like what you see, do give me a thumbs-up (like), share & comment and subscribe to my channel so that the gods of YouTube (a.k.a algorithms) recommend my channel to a wider audience with similar tastes and more & more people can discover my videos!
And while you're here, do follow me on Instagram, Pinterest,  Facebook and Twitter. If you'd like to say hello or have detailed queries do send an email at [email protected]. I'd love to hear from you!
Homemade Vanilla Extract | How to Make Vanilla Extract
Homemade vanilla extract is an easy, simple alternative to its expensive store-bought version. Make aromatic & intensely flavourful extract that you can use in your baking and other recipes
Print
Pin
Rate
Ingredients
4

vanilla beans

250

ml

(1 cup) unflavoured vodka
Instructions
Using a sharp knife, slit the vanilla beans vertically on a clean chopping board. Transfer them into the sterile glass bottles

Pour the vodka into the bottles, using a funnel if required. Seal the lid and store in a cool, dark place for at least 6 weeks before using. Shake the bottle at least once a week to help infuse better

Use as required in baking or other recipes. Once it gets over, do not discard the vanilla beans, instead add more vodka to the same bottle to make more extract. You could add a new vanilla bean or two to enhance the flavour.

You can gift vanilla extract - they make great edible gifts. They make for beautiful festive decor too.
Disclaimer
The nutritional values are only indicative.
Tried this recipe?
Please leave a comment & rate the recipe below or share a photo on Instagram and tag me @ruchikrandhap