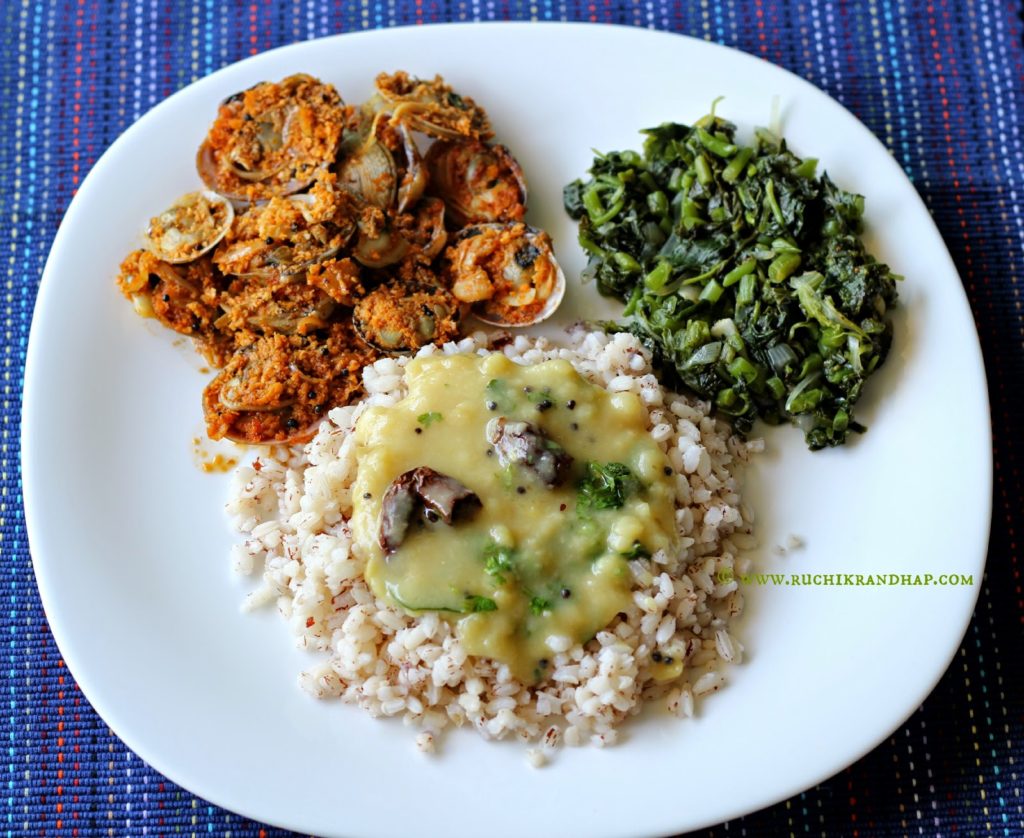 A few days ago, on a purely experimental basis I started posting the picture of my plated meals on my Facebook page and boy was I surprised! The response was unexpected and overwhelming in a great way! Lots of people felt that this was a great way of sharing my recipes and as expected they seemed to agree that it helps them plan their weekly meals accordingly.
I then decided to publish the pictures on my blog too so that it helps the larger audience of my blog. Do let me know what you think of it and whether you like the plated meals that I post. Do you have any suggestion to make the series better? Do write in to me at ruchikrandhap@gmail.com and don't forget to follow me on my Facebook page –
Ruchik Randhap
. That's where all the action is! Get instant replies to your queries by following me there. I am a FB addict, I admit! 🙂
The term 'boshi' stands for plate in Konkani. This is a collection of my simple everyday meals displayed on a plate
BOSHI# 1 (pictured above)
This is a quintessential Mangalorean meal with my favourite items – clams, leafy greens and dal made the GSB/Konkani way. It tastes wonderful with piping hot steamed or boiled red rice.
RECIPES:
4. Red Boiled Rice – No recipe
BOSHI # 2 (pictured below)
Another classic lunch plate includes fish fry made with green masala marinade and a pumpkin sukka on the side. Both of these marvellous dishes accompany some piping hot rice teamed with yogurt (curd) curry
RECIPES: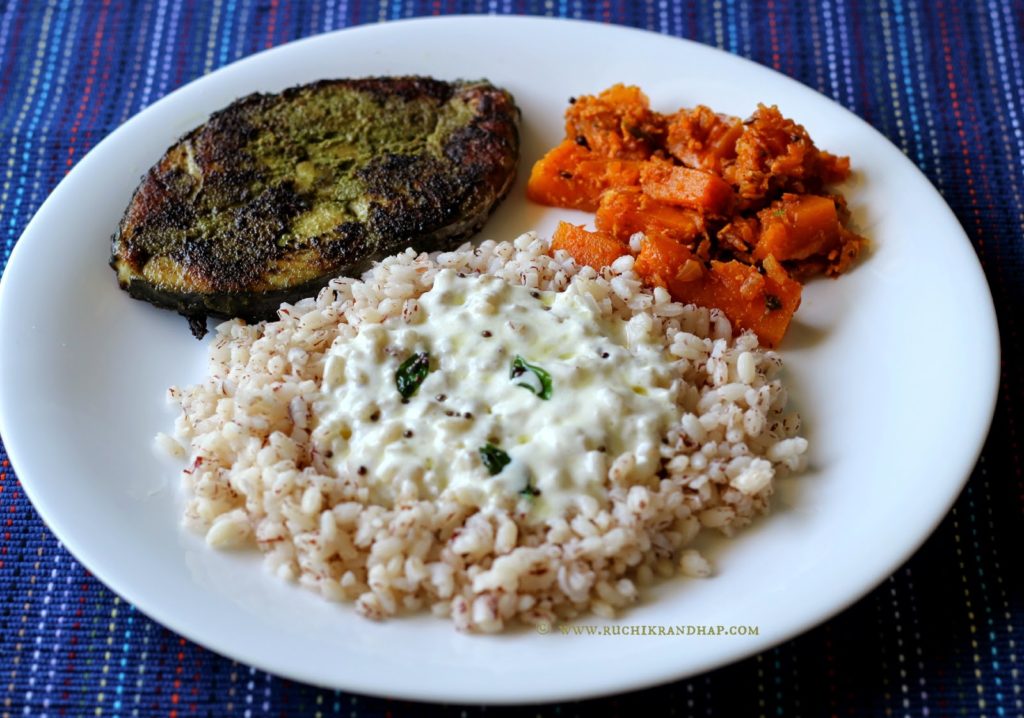 BOSHI # 3
I call this plate the all season boshi as it has dishes made out of ingredients that are available all year round the year – shredded mango pickle, dried shrimps, Mangalore cucumber (field marrow), horsegram and salted raw jackfruit in brine. Perfect to be whipped into a nourishing, satisfying meal
RECIPES:
5. Red Boiled Rice (used Palakkadan Matta) – No Recipe