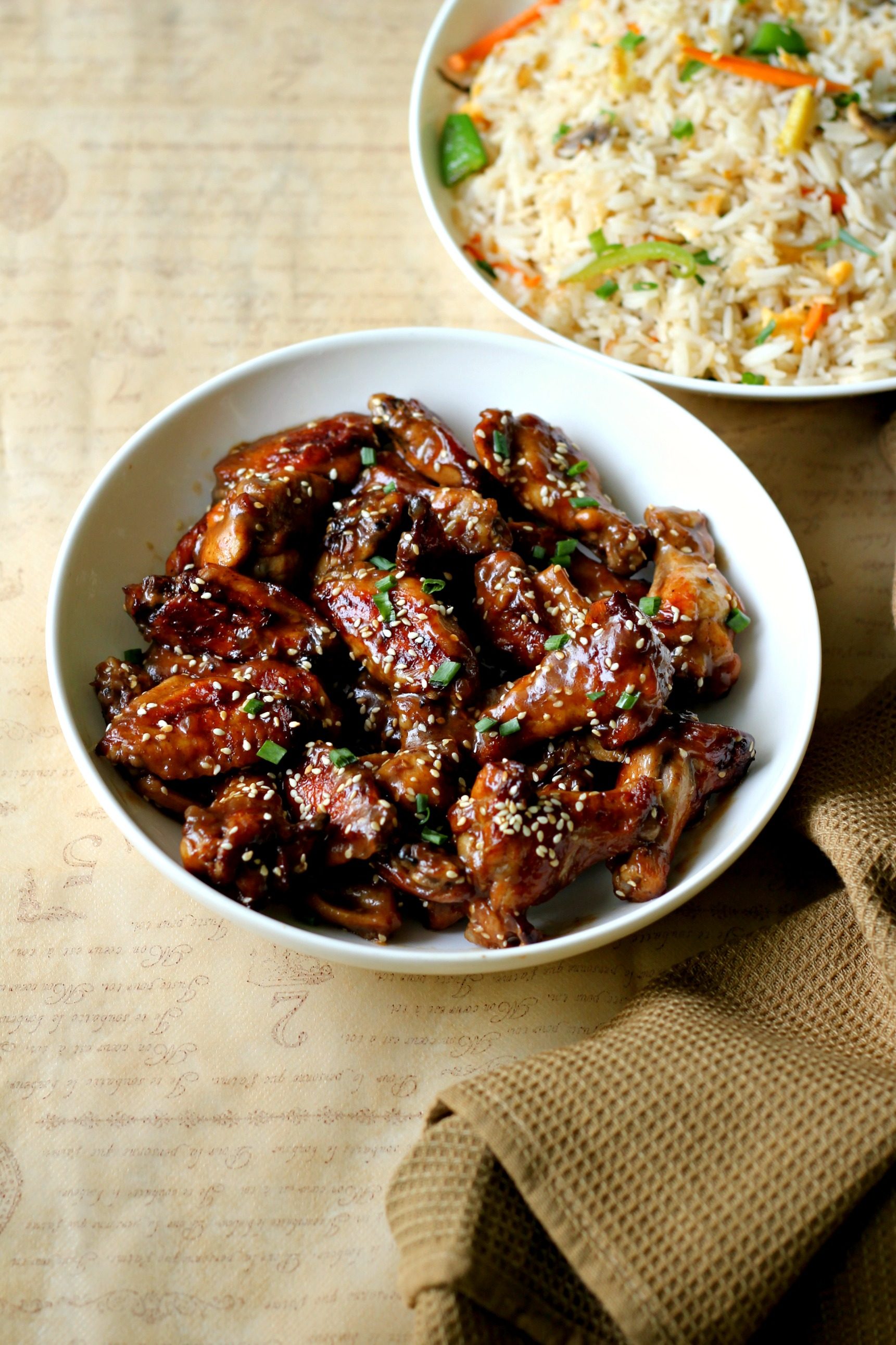 Pin
Folks! The weekend is here, well almost! Time flies doesn't it? I have been super super super busy with project 'home-reorganization' and am currently in the midst of tackling all the paper clutter that has accumulated over a period of months. From magazines to recipe cuttings to important documents and kids' projects I have a mammoth task waiting for me – to purge what is not required and keep only what needs to stay. I have no idea how the past couple of weeks have flown by and I have realised that in the midst of shooting videos and editing them besides all the reorganizing that I am doing, I haven't posted many recipes in the past few weeks. I have a few in my drafts which I hope to post in the coming weeks. I do hope you've enjoyed the videos I have been posting on my YouTube channel. If you are new here or to my channel, please do consider subscribing to both as it really motivates me to create valuable content for you!
Another thing I wanted to talk about is about having a live session on either Facebook or YouTube! What do you think? Would you like me to do an interactive live session? Do you have any queries or FAQs you'd like me to answer? I'd really love to know you guys as well, so if I get enough positive responses from you I will consider going live at a mutually convenient time. Although I live in the UAE, most of my audience is in India I will request all my global viewers/readers to suggest a 30-minute time slot keeping the Indian time zone in mind. For example, would 11 am IST (9.30am GST) or 5 pm IST (7.30am EST) be suitable on say, a Sunday? Do drop me a note on [email protected] or leave a comment below this post or my YouTube channel or my Facebook page and let me know!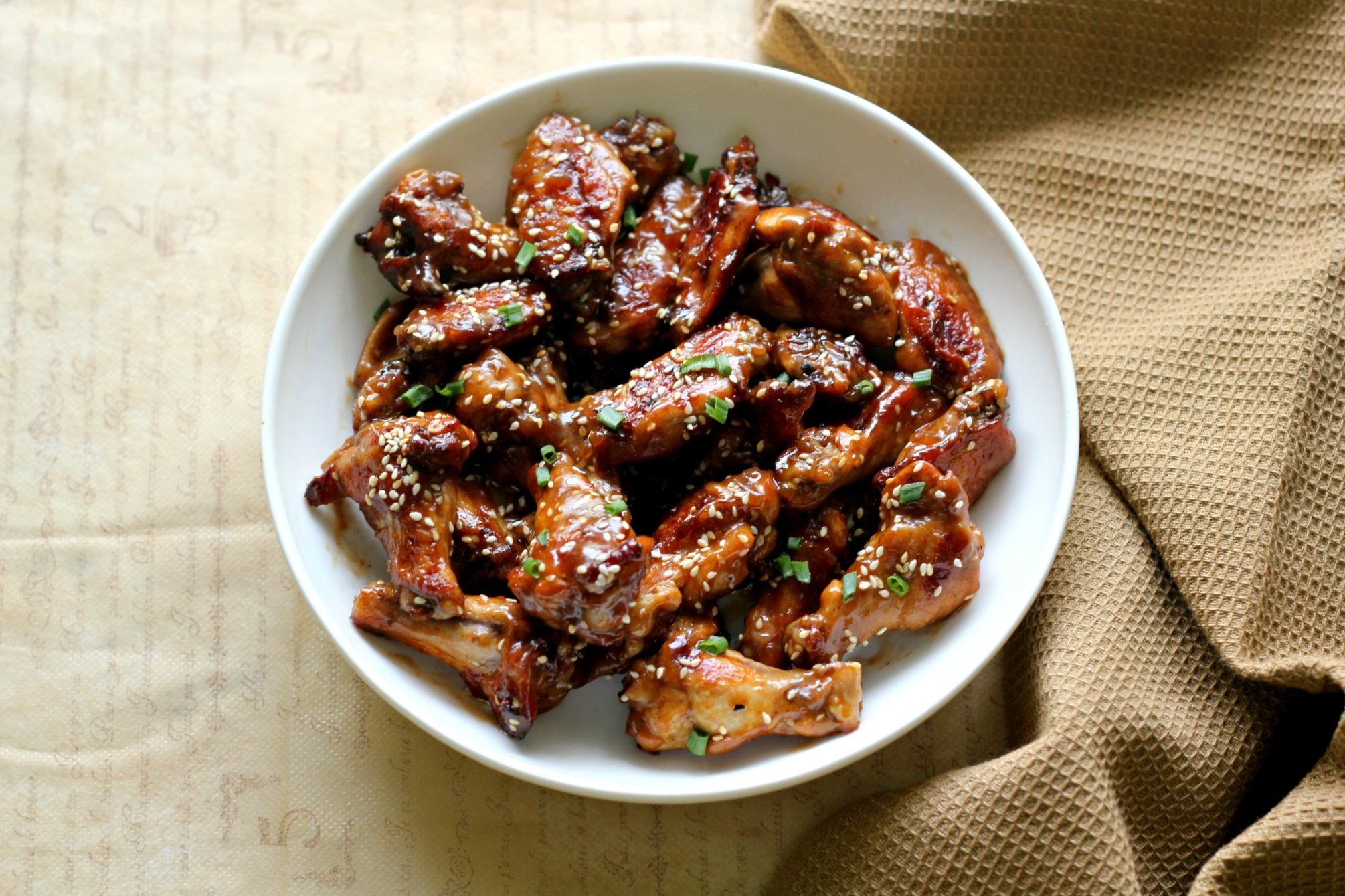 Pin
Back to today's recipe, I found this long ago in my collection of recipe cuttings from various magazines, however, it needed some tweaking so while randomly checking online for a better recipe I came across one on YouTube by Seonkyoung Longest who has a channel on Asian cooking and hers was the first result I got when I keyed in the recipe title. This has been tried for a couple of parties at my place with minor changes and I must say it is a nice party appetizer that you can add to your list when you are planning a menu. The best part about this recipe is that it requires no deep frying of the chicken wings called for in most recipes and it is super easy to put together even for novice cooks with basic knowledge about the oven. I would recommend you to use slightly big sized chicken wings and not the tiny ones as the former are more fleshy. I do hope you enjoy this recipe! I paired it with simple mixed vegetable fried rice and served it for lunch too!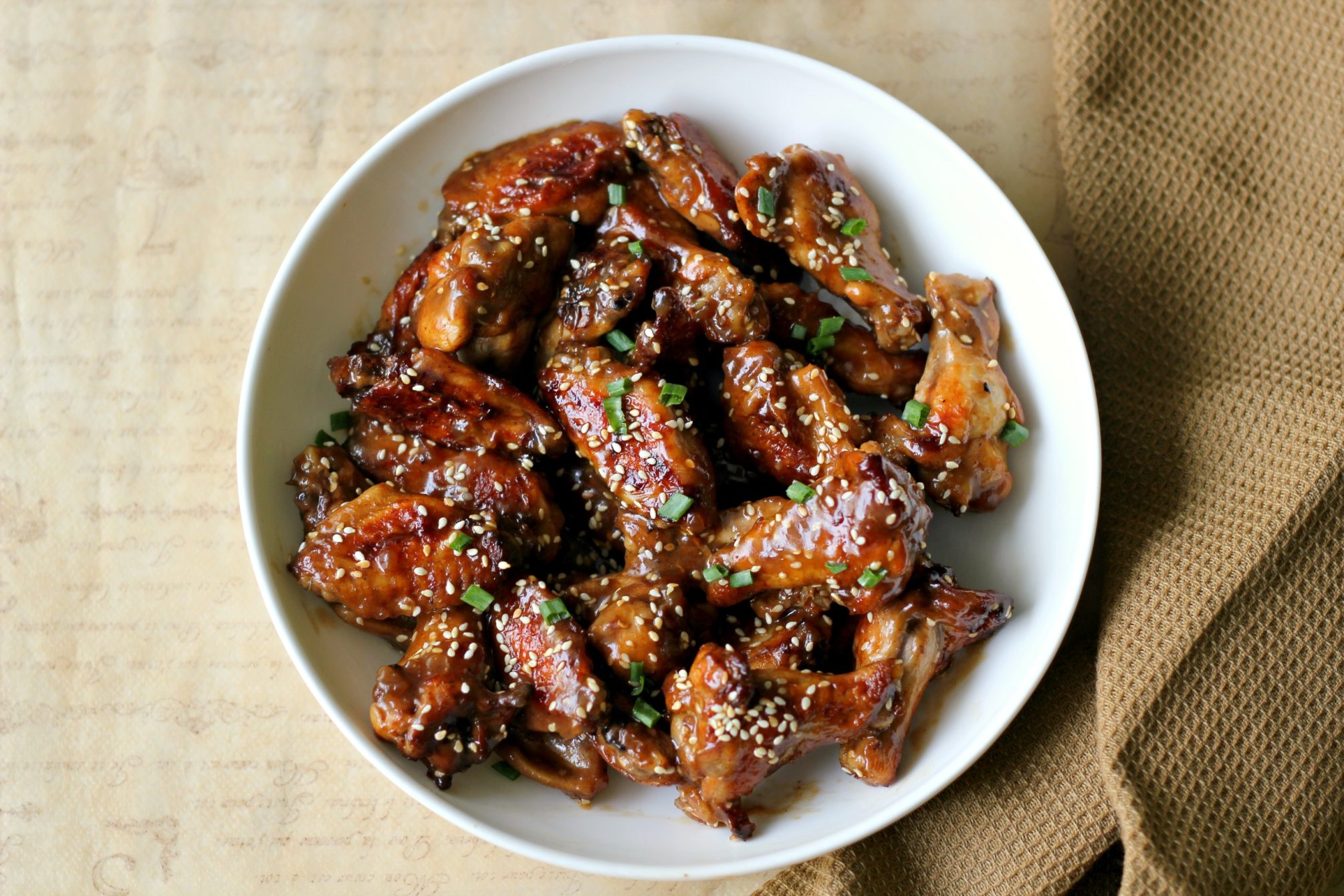 Pin
Sticky Sesame Chicken Wings
A quick and easy baked chicken wings recipe that is a perfect appetizer for your next party!
Ingredients
For the marination
1

tablespoon

rice wine or milk

2

tablespoons

light soy sauce

1/4

teaspoon

pepper powder
For the sauce
1/4

cup

chicken stock *see note

1

tablespoon

light soy sauce

2

tablespoons

brown sugar

1/8

teaspoon

red chilli powder * optional

2

teaspoons

cornstarch (cornflour)

2

teaspoons

water

2

tablespoons

sesame oil

1

tablespoon

sesame seeds, lightly toasted plus extra for garnish
Instructions
If you are using whole chicken wings, cut them at the joints, wash and drain on a colander. Then pat them dry. Marinate with all the ingredients mentioned under 'For the marination' and keep aside for at least 20-30 minutes or longer for best results.

Mix the cornstarch with the water to make a smooth paste. Prepare the sauce by adding the chicken stock, light soy sauce and the sugar to a heavy-based saucepan. Bring the mixture to a boil and stir until the sugar has melted. Add the red chilli powder if you are using it. Check the taste and adjust accordingly. Then reduce the heat and add the prepared cornstarch mixture while whisking continuously to prevent any lumps from forming. Whisk until the sauce has thickened, about a minute. Take it off the heat and stir in the sesame oil and the seeds. Keep the saucepan covered in a warm spot

Preheat oven to 220 degrees C. Prepare a baking sheet by lining it with baking parchment. Pat each piece of chicken on a kitchen tissue to remove the extra moisture as this will help them turn crisp. Place the chicken wings spaced well apart, skin side down and bake for 10-12 minutes and flip them and continue to bake for about 10 minutes or till the skins look golden & crisp.

Remove and transfer the wings into a large mixing bowl and pour the sauce over it and shake the bowl lightly until all the pieces are coated with the sauce. Top with more sesame seeds & serve immediately
Recipe Notes
If you don't have chicken stock you can dissolve 1/2 stock cube (bouillon cube) in 1/4 cup water