So Lent has begun and I am wondering what kind of recipes I should try out to make my Lenten season more meaningful. While I am not the one who gives up any kind of food/meatduring Lent, I do believe in eating simple meals and letting go of  a few habits – excessive internet browsing is on top of that list. Besides letting go of those things that I have been holding on to, I also want to do things that I have been postponing. Every day is going to be an anti procrastination day. There are a whole lot of things that I keep writing on my daily to-do list on my phone. Somehow, I don't see even 10% of these being ticked off as completed tasks. Busy or lazy? This is something I need to ask myself.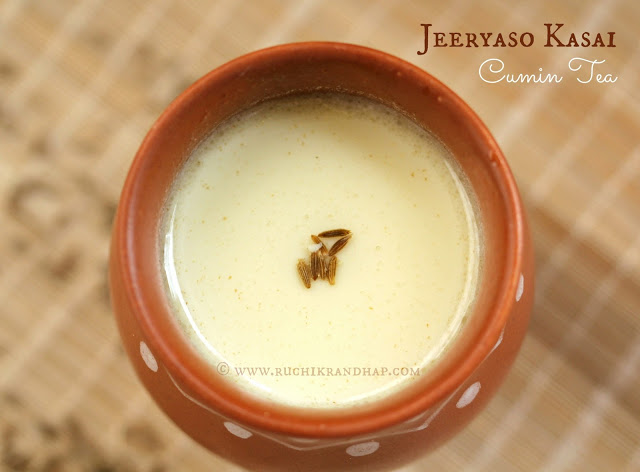 I have finally decided to start posting all the recipes that I have collected during my confinement (post delivery) period and will be posting them one by one. As per the Mangalorean tradition, different foods are consumed by a woman during her pregnancy to ensure well being of the mind and body and to provide nourishment to the child in her womb. Some foods and beverages are also consumed with the belief that they will aid easy and normal delivery.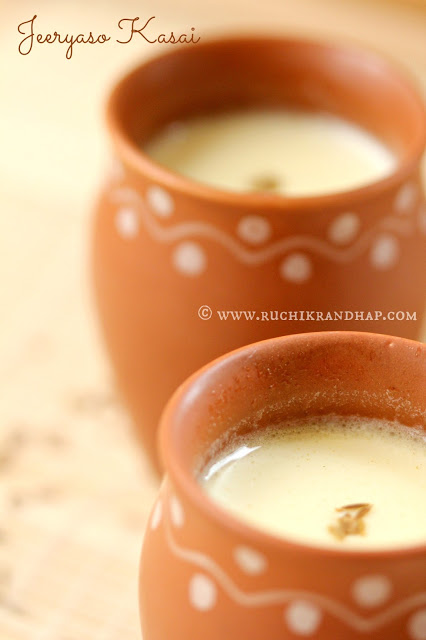 One such beverage that was given to me is the cumin tea which I have relished during both my pregnancies. Cumin or jeera is believed to possess many medicinal benefits including the ability to stimulate lactation (mother's milk) and reduce pregnancy related nausea. Since cumin is readily available in Indian kitchens, it is featured with great love on the pre & post natal food menu and added to a host of foods.
While the cumin tea is usually consumed during the pre natal period (before delivery), it can be had even after delivery as it aids lactation.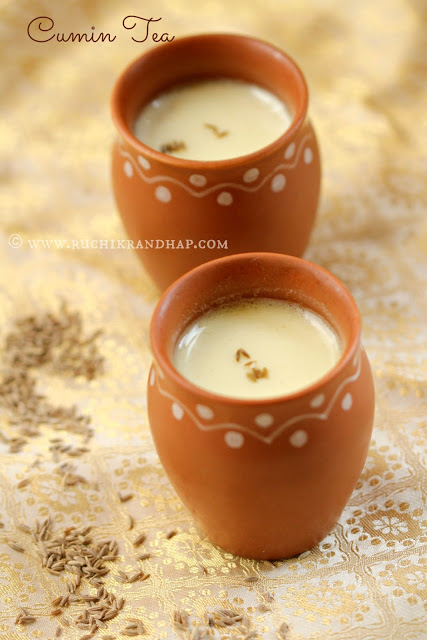 Pin
About this preparation
Cumin tea can be prepared quickly and easily with minimal effort. Dry roasting the cumin imparts a great aroma and flavour to the drink. Expectant mums can enjoy this preparation by skipping caffeinated drinks such as tea or coffee. Let this simple beverage not limit itself to pregnant & new mums – it can certainly be enjoyed by men and women of all ages. You can only stand to benefit from it.
Jeeryaso Kasai
Prep time: Nil | Brewing time: 5 mins | Serves 1 – 2
You Need:
1/2 cup water
3/4 (or 1 cup) milk
2 teaspoons cumin seeds/ jeera
2 tsp (or to taste) sugar
Method:
Dry roast jeera on a tawa and powder it. Brew it in 1/2 cup of water for about 3-4mins or until it reduces to half the quantity. Add milk and sugar to taste and serve.
Note: The cumin sediment at the bottom of the cup needs to be drunk along with the tea as this is beneficial.