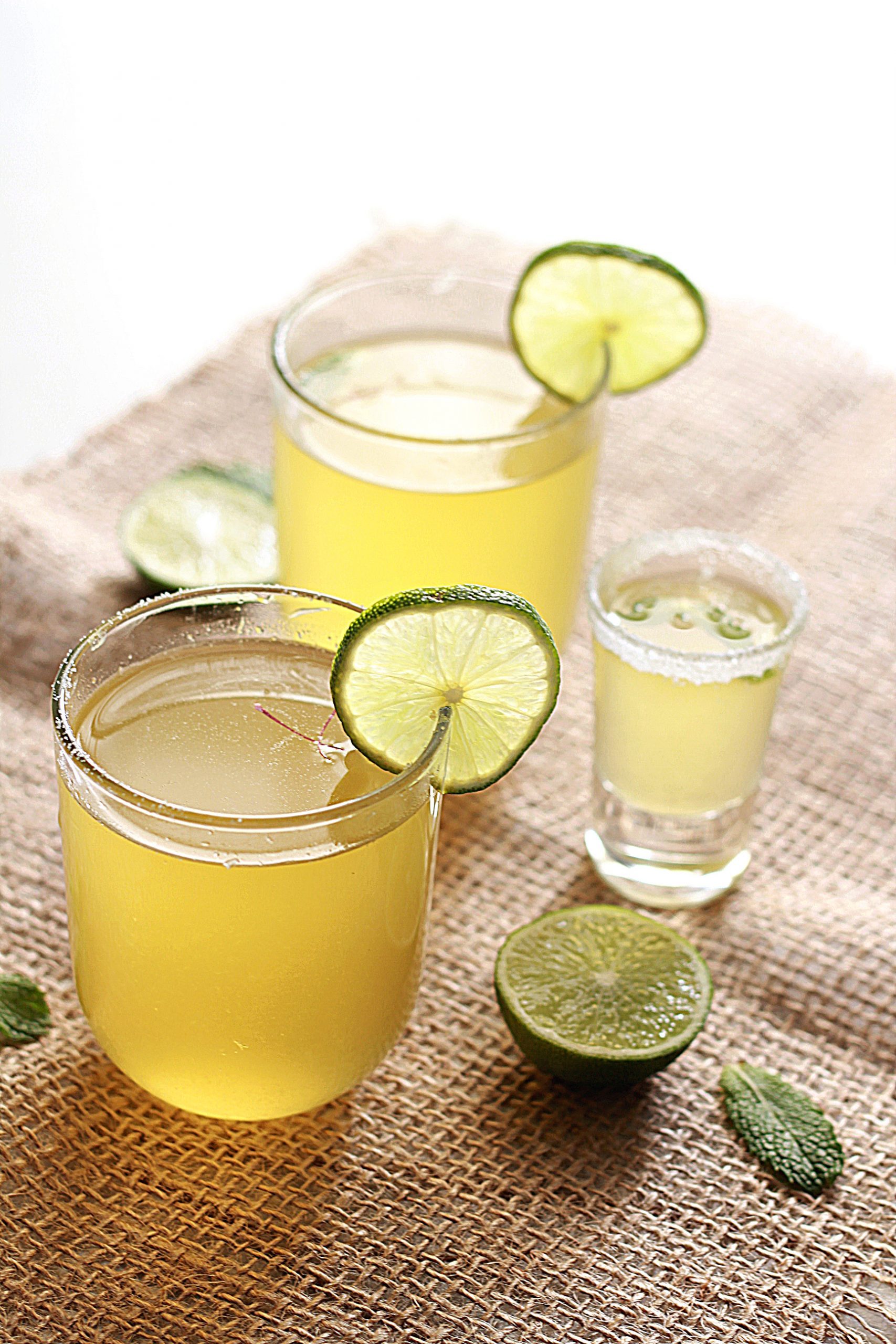 Pin
Gulab Jamun Syrup Drink! Did you hear about this before? Well, I guess not because I hadn't either. It is said that necessity is the mother of all inventions and today's recipe fits the bill. It was born out of the sheer necessity to use up leftover syrup from gulab jamuns that I had made for my son's birthday in April. Yes my friends, I have been procrastinating big time this lockdown. I have had this recipe sitting in my drafts since April and never found the time to post it until I saw a query yesterday on one of the food groups on Facebook. I decided to edit the pictures and post this recipe quickly as I had promised that person.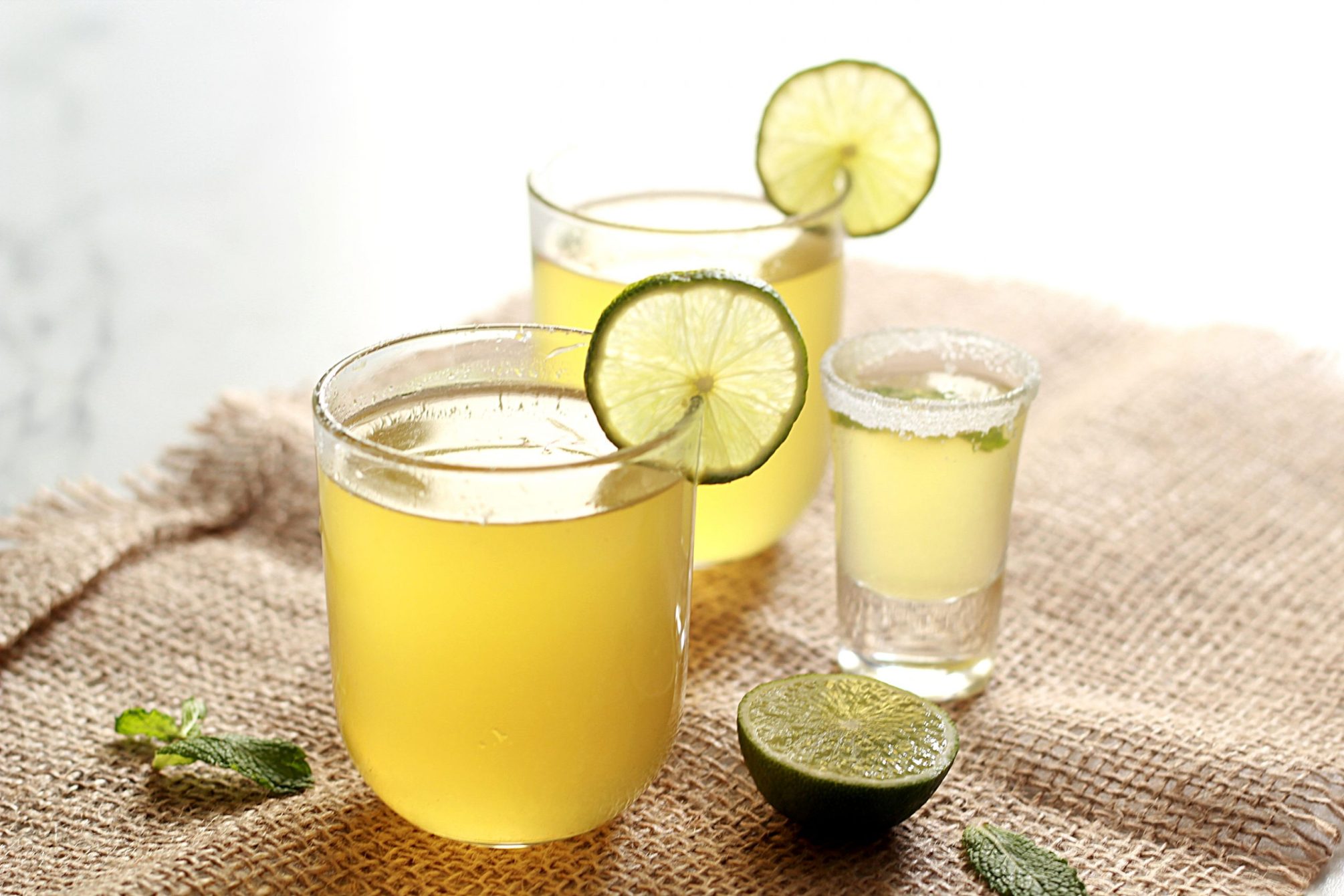 Pin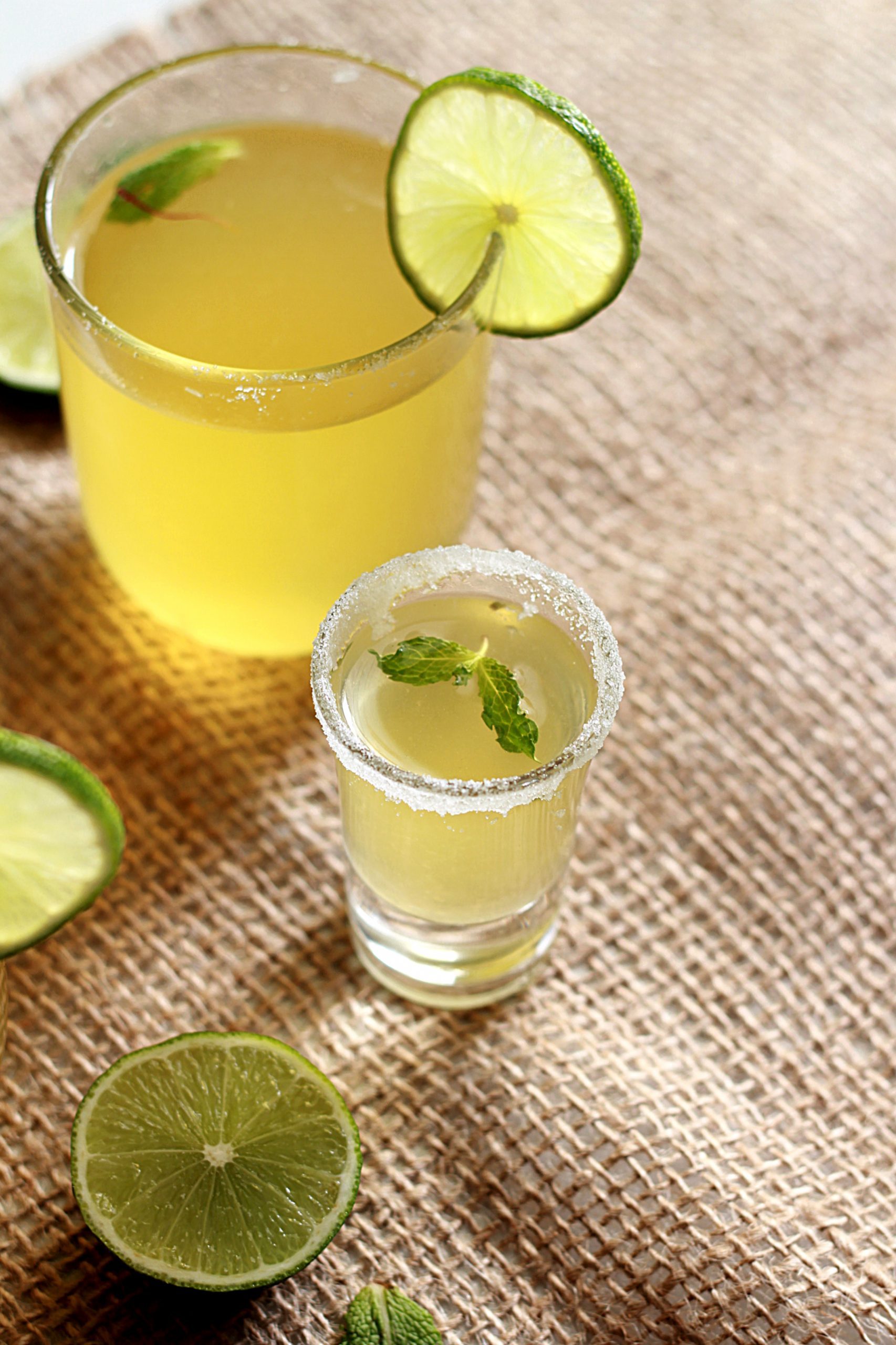 Pin
What if I have too much syrup?
Since I had just a little syrup I measured out 1 cup of it for the sake of accuracy and built up on the recipe. If you have a lot of syrup remaining you can refrigerate it and use up as much as you need for this recipe.
Can I make a juice concentrate out of this?
If you wish to prepare this as a concentrate that you can simply dilute with water and quickly serve whenever you wish, then I recommend you to simmer the syrup for 2-3 minutes with the lime juice and other ingredients (except the mint leaves as they will taste better & more aromatic when fresh). Cool and bottle for later use. To prepare the juice just dilute 1 cup of this concentrate with 2 cups of water, taste and then add more water if required.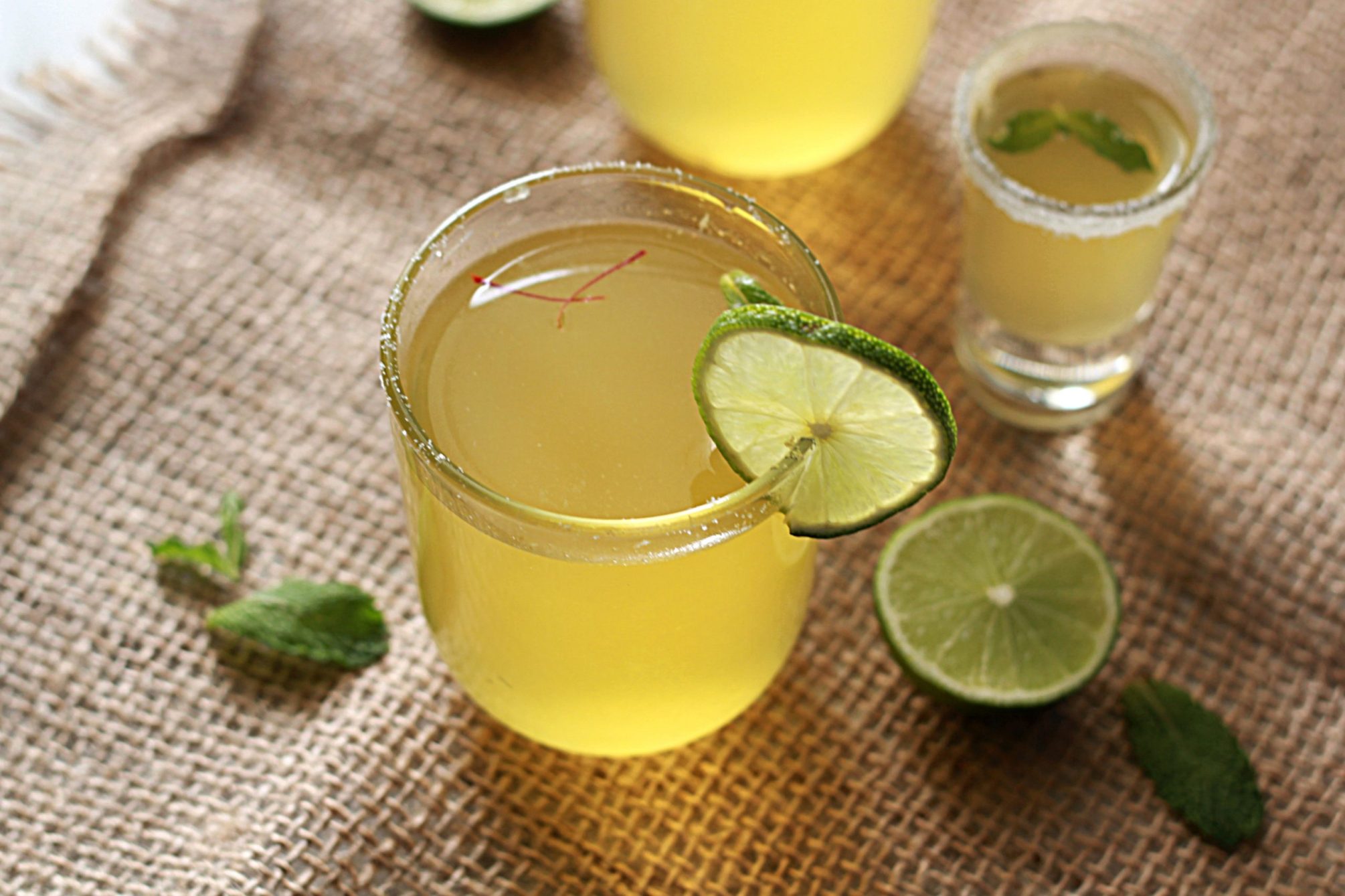 Pin
What other syrups can I use for this drink?
This drink is a great way to use up leftover syrup from any preparation actually – gulab jamuns, rasgullas and other Indian sweets that call for preparation of a syrup to dunk them in. You may need to filter it out and discard any remnants of the sweets though just to ensure that your drink looks pretty & clear.
What other flavours can I use?
Well, I made this drink on a whim so I used saffron, cardamom, lime, lime & black salt for that refreshing flavour. You can use rose flavour instead of saffron and still use the cardamom as rose & cardamom compliment each other well. Do not use flavours that may clash in terms of aroma and taste. Aromatics that you could experiment with are cinnamon or clove powder too.
I really hope you give this recipe a try the next time you have leftover syrup and I hope you enjoy it as much as we did!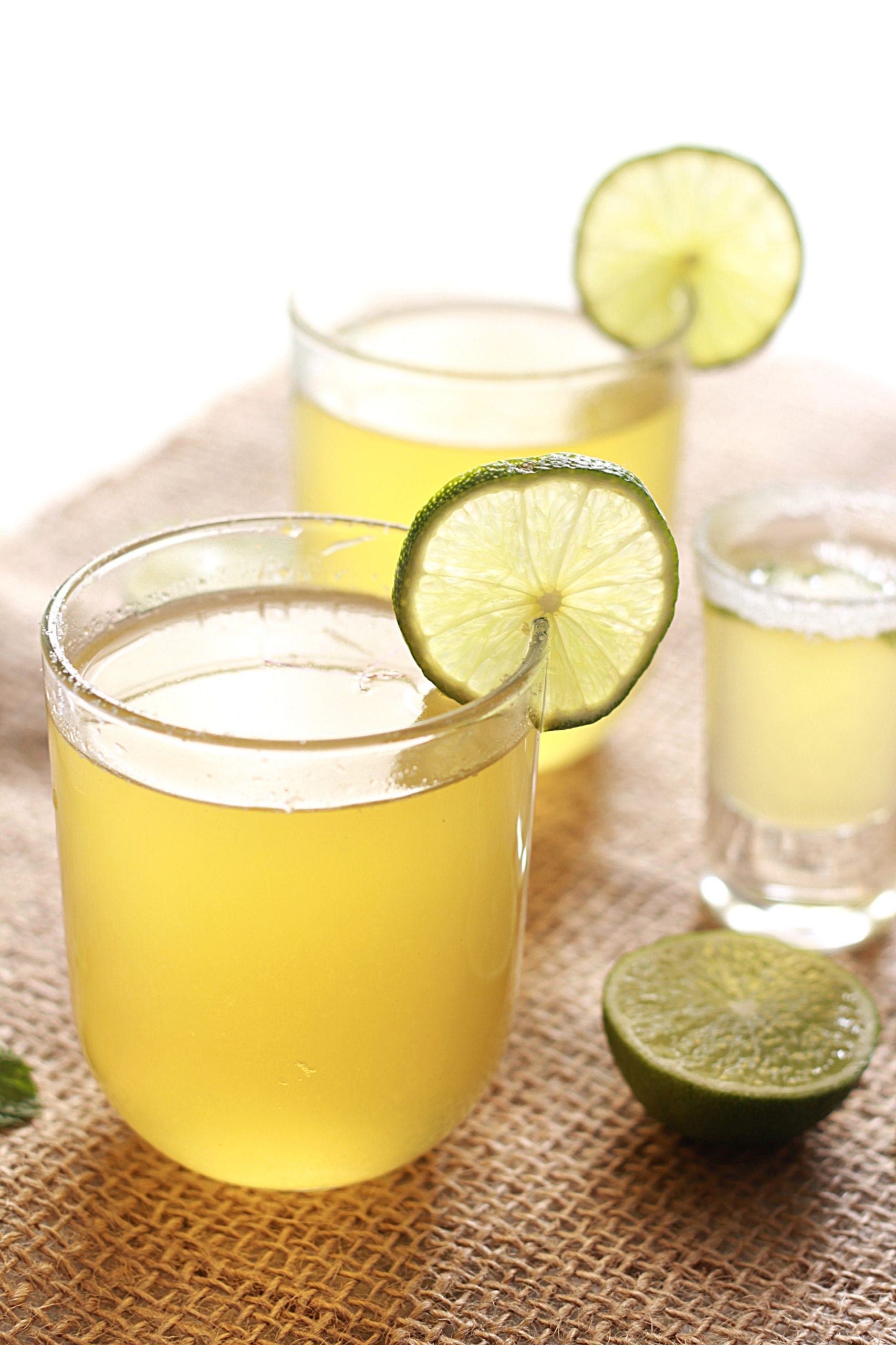 Pin
New here? Subscribe to my free newsletters with my latest recipes!
Tried my recipe? Do leave a comment on this post down below and don't forget to give it a star rating! It will really help more readers discover my recipes! Do share a picture on Instagram and tag me @ruchikrandhap and I will feature your post in my stories!
Don't forget to check out my latest videos on my YouTube channel. If you like what you see, do give me a thumbs-up (like), share & comment and subscribe to my channel so that the gods of YouTube (a.k.a algorithms) recommend my channel to a wider audience with similar tastes and more & more people can discover my videos!
And while you're here, do follow me on Instagram, Pinterest,  Facebook and Twitter. If you'd like to say hello or have detailed queries do send an email at [email protected]. I'd love to hear from you!
Gulab Jamun Syrup Drink | Using Leftover Syrup
A super easy and quick way to reuse and transform leftover sugar syrup from gulab jamuns or rasgullas into a magical, delicious & refreshing drink
Ingredients
1

cup

of leftover syrup from gulab jamuns or rasgullas

juice of 1-1/2 big limes

2-1/2

cups

of water

a tiny pinch of salt

a tiny pinch of black salt

kala namak

a tiny pinch of cardamom

a tiny pinch of saffron strands

juice extracted out of 1/2" piece of crushed ginger

a few mint leaves, torn (optional)
Instructions
In a pan add all the ingredients together and mix well.

Check the taste and add more lime or ginger juice or even sugar if required. If you have more leftover syrup you can use that

Pour into serving glasses garnished with a slice of lime. You can chill the drink for 1 hour prior to serving for best results
Recipe Notes
Notes:
If you are using lemons (not the Indian variety) then you can use 1 large one or adjust to taste. This recipe will require some tasting and building up on, so please feel free to add additional ingredients such as crushed mint leaves or other aromatics such as a few drops of rose essence instead of saffron if you wish. Do ensure that you don't add too many aromatics as the flavour & aroma will be too strong