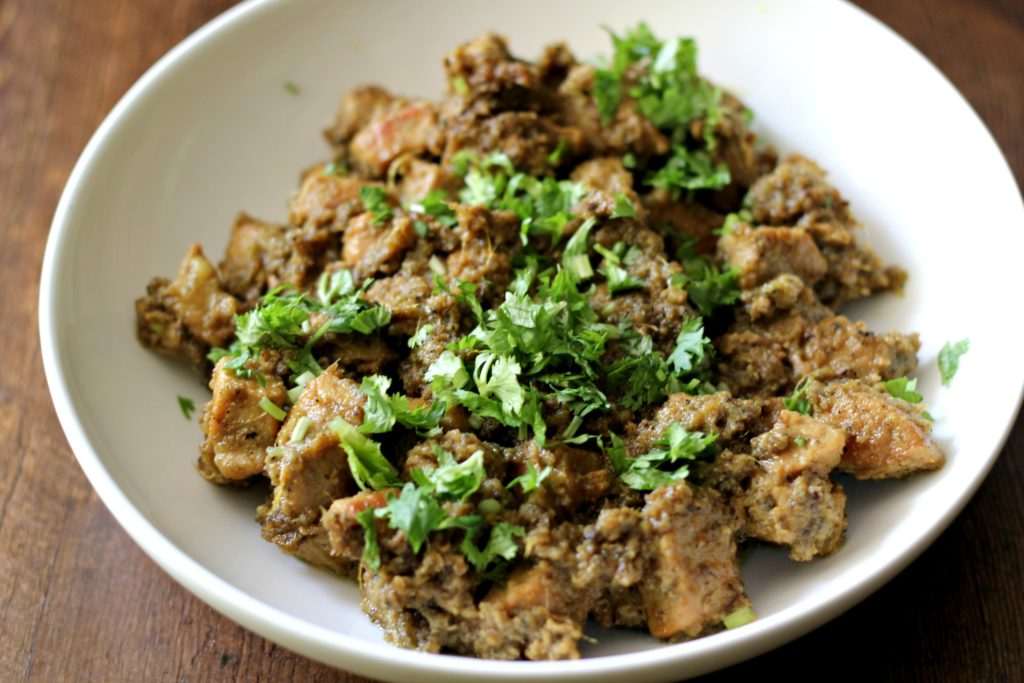 Folks, I've been super, super, super busy for the past two weeks and that explains my absence from the blog. I was busy planning, organizing and executing my daughter's birthday which we celebrated in a small way at home over the weekend. Post-party cleanup, relaxing and doing absolutely nothing the next day and tuning back into my routine took another two days and here I am, finally ready to shoot out as many recipes as I possibly can before we all get into the Christmas mood!
I have noticed that the traffic to my website has increased like it always does around this time of the year. I am sure lots of you have started planning your Christmas & New Year menus. I bet most of you have fruits soaking already for the fruity-boozy cakes that you will bake in the run-up to Christmas day and boy! does that leave me feeling all fuzzy or what! I have a few new Christmassy recipes coming up for you and I just wanted to kick start the series as soon as I could. Things get super busy around the 10th of December for me and then I may not be able to do justice to the blog, so here goes. I am posting the recipe for Spicy Pork Fry today, the video of which I posted a couple of weeks ago on my Youtube channel & Facebook page. If you haven't subscribed to my channel, please do! If you aren't following me on Facebook, do that too! Show me some love people! It really motivates me 🙂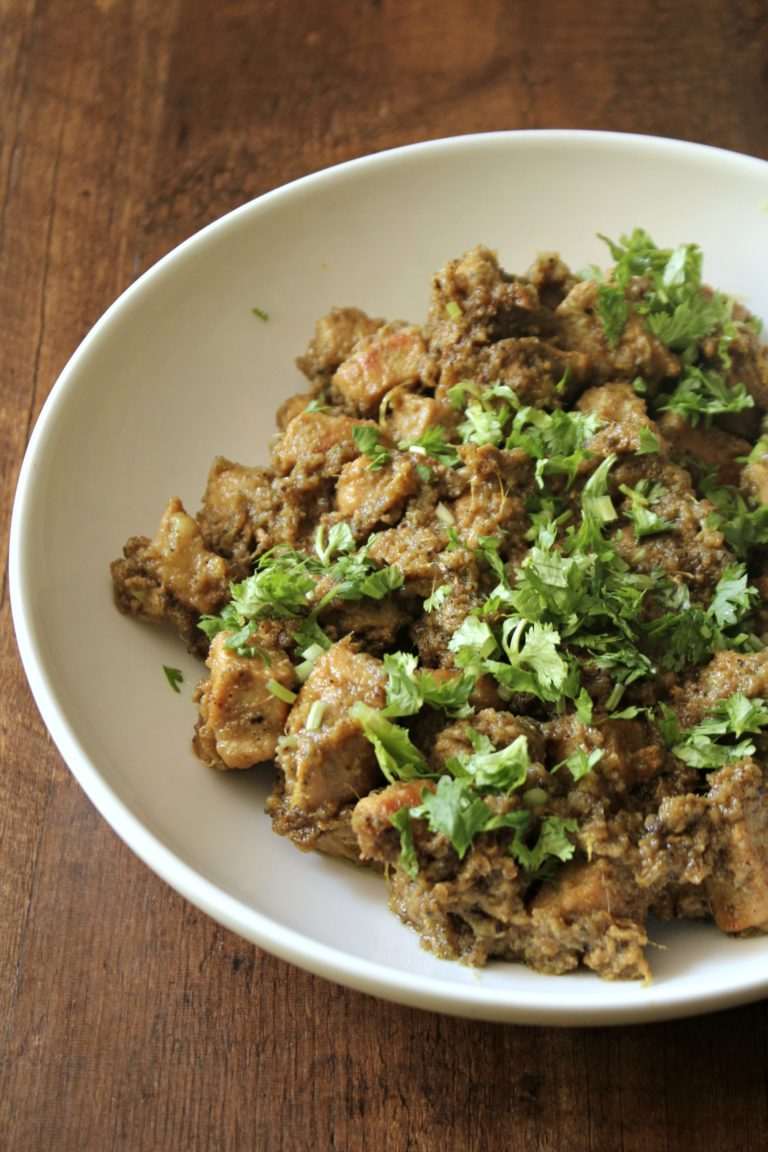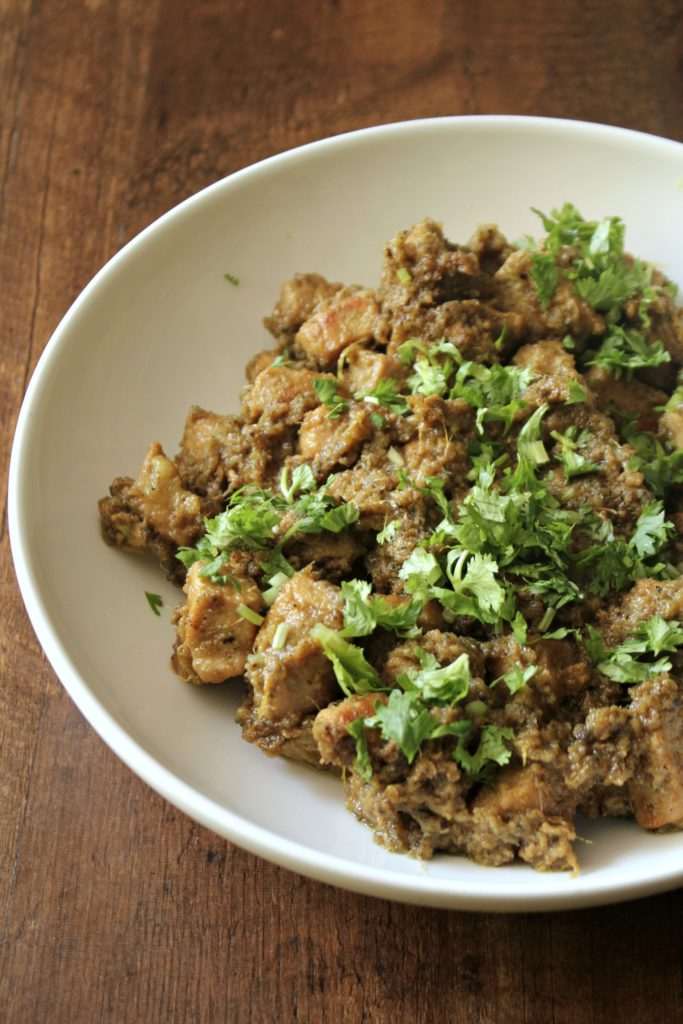 So, coming back to today's recipe, this one's a super simple one that requires a little effort to grind the masala and like most pork dishes, you can just let the meat cook in the masala till it is nice and tender. It goes really well with rice and dal for your everyday meals but I recommend you add this dish to your repertoire of festive recipes too. You can definitely make it the previous day or prep up in advance and like most pork dishes, this one too tastes fabulous the next day. I used the very spicy variety of green chillies, I deseeded them if you notice in the video – this was just to make it palatable for my kids but if you are using the non-spicy variety it would be even better as you needn't skimp on the chillies and benefit from the quantity of masala you will get and the flavour too. I do hope you enjoy it!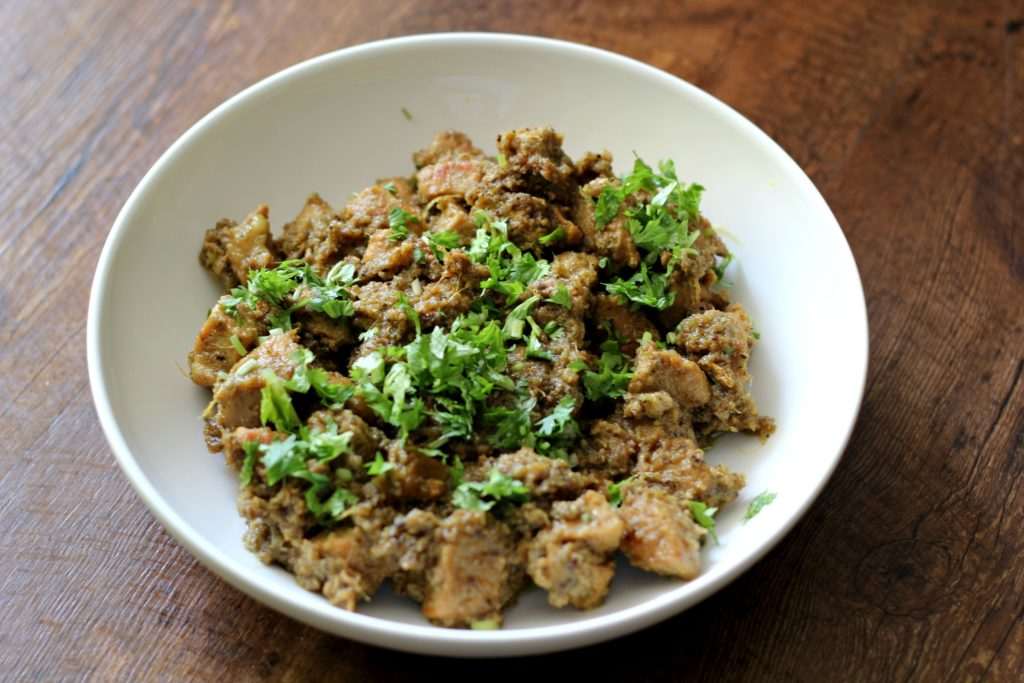 Spicy Pork Fry (with Green Chilli Masala)
Super simple and deliciously spicy pork fry is easy to make and requires a few basic ingredients. You can use pork with or without fat. Serve it with some plain rice and dal on the side!
Ingredients
1/2

kg

pork (with or without fat)

salt to taste

oil for frying
For the masala
1-1/2

teaspoon

peppercorns

1

inch

stick of cinnamon

4

cloves

1

cardamom

8

fat

cloves of garlic, with skin

4

green chillies (spicy variety or 8 non spicy variety)

1/2

teaspoon

turmeric powder

2

inches

ginger

2

medium

onions
Instructions
Cut the pork into medium sized pieces. Wash and keep aside

Grind all the ingredients mentioned under 'For the masala' to a fine paste using 1-2 tablespoons of water. Remove the masala and rinse the mixer jar with 1/4 cup of water and reserve it.

Heat oil in a heavy based pan/wok and fry the masala till the colour deepens (to a darkish green-brown) on a medium-low heat.

Add the pork, salt to taste and mix well, cook for 10-12 minutes. Add the reserved 1/4 cup of water in parts and continue to cook on a very low heat till the meat is done and the masala has thickened

Garnish with chopped coriander and serve hot with rice or neer dosa