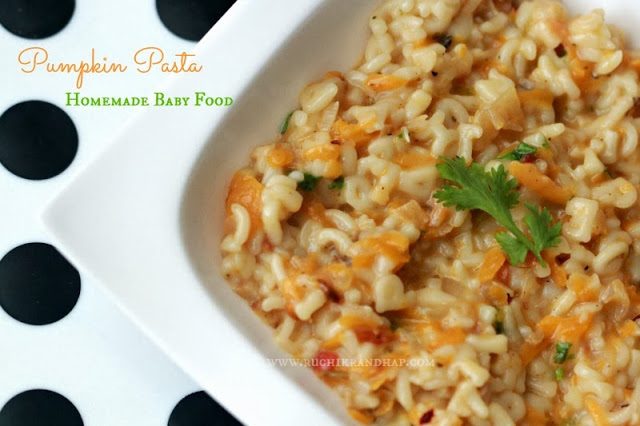 Pin
A couple of weeks ago our little baby girl turned One! Yes, time really flies and she is 1 already. We ushered in her first birthday with a little celebration with close family & friends and what a fun day it was! She was lucky to cut two birthday cakes on two different days and shortly I will post the recipe of one of the cakes – the other one was prepared by my aunt.
For now, in Baby Z's honour I will start posting a few recipes for homemade baby food that I have collected since the past few months but never got time to post. These recipes are suitable for babies that are 6 months & above, but the posting will be done in no particular order. I think these recipes will benefit many moms to plan meal menus for their babies. However,
please note
that these are my own experiments at creating something nutritious, fun & delicious for my baby. These are recipe ideas that have worked for me so please use them only as a reference. The nutritional needs of babies vary and the right advice can only be given by the baby's doctor, so kindly use your discretion and medical advice before trying out any of these recipes.
I was debating on whether I should post the recipe of the cake first or the food, but then I realised that I have been hesitant to introduce sweets in my baby's diet anyway, so logically it would be apt to post the recipe of baby food that she seems to love so much. She does not have much of a sweet tooth & prefers anything savoury, so meal times are her favourite. Since my baby never liked foods from jars (or even stuff like cerelac etc) I have had to come up with ideas to prepare food that appeals to her tiny taste buds and something that is easy for me to cook in a jiffy. I keep the addition of salt to a bare minimum, often sprinkling it over the food right before I serve it to her. I never give her foods with added sugar unless it is store bought baby snacks like finger biscuits and stuff.
So here's wishing my little doll a healthy, cheerful & tantrum free toddler hood!
Happy Birthday my lil' Pumpkin!
Pumpkin Pasta - Homemade Baby Food (For Babies Aged 9 months+)
Pumpkin Pasta - Homemade Baby Food For Babies Aged 9 months+ is a great option that brings together the goodness of pumpkins and cheese
Ingredients
1/4

cup

pasta

use smallest shape available * see notes

3-4

tablespoons

grated pumpkin

2

tablespoons

finely chopped onions

1

clove

of garlic finely chopped or grated

1/4

teaspoon

dried mixed herbs

or any fresh or dried herb of your choice

1

tablespoon

unsalted butter

2

tablespoons

grated cheddar cheese * see notes

1

tablespoon

finely chopped tomatoes

1

teaspoon

finely chopped coriander leaves or parsley

Salt and pepper to taste

optional * see notes
Instructions
In a saucepan bring 2 cups of potable/drinking water to boil. Add the pasta and cook on a medium heat till it is very tender. There is no need to strain the water, the pasta will continue to cook & swell in it.

Place a wide based saucepan on a medium heat and melt the butter, toss in the garlic and fry it for half a minute and then add the onions and fry till they turn pale.

Add in the pumpkin, dried (or fresh) herbs, tomatoes and fry till the tomatoes turn slightly mushy,

Add the grated cheese and mix well. You can add salt and pepper at this stage. Simmer for half a minute and then add the precooked pasta and stir well.

To serve babies under 1 year, allow the pasta to cool before pulsing it a couple of times in a grinder. Older babies may be served the pasta without grinding as it has been cooked very tender.
Recipe Notes
Although you may use any pasta shape it is recommended to use the smallest shapes as they cook faster and is easier to mash. I generally use the alphabet or the flower shaped pasta 2. Use cheddar cheese that is not very high in salt. You can use as much cheese as you think your baby will enjoy. Alternatively, you can even use cream cheese made from pasturized milk. 3. Salt & pepper to be used according to the age of your baby. I started introducing mild amounts of spice in my baby's food when she turned 11 months. Please consult your child's doctor before including salt & spice in your baby's food.