Pin
A few posts from my archives will make their appearance in the next few days. The weather here is still nice and chilly and on most days foggy too. This Mutta Masala would be the perfect dish to eat along with some chapathis or rice on a cold winter's day. It makes for a perfect mid-week meal and perhaps one of the best options to pack in your lunchbox too. I got this recipe from the book 'Kerala Cookery' by Mrs. K.M. Mathew and I am so hooked on to it. There is a lot waiting to be discovered and devoured, all in good time ofcourse.
I am also drawing up a list of recipes to try out in the upcoming months so if you have a recipe request please drop me a mail at [email protected] I will try my best to hunt down a good recipe and share it with you all if I am able to successfully create a version that I think you will love.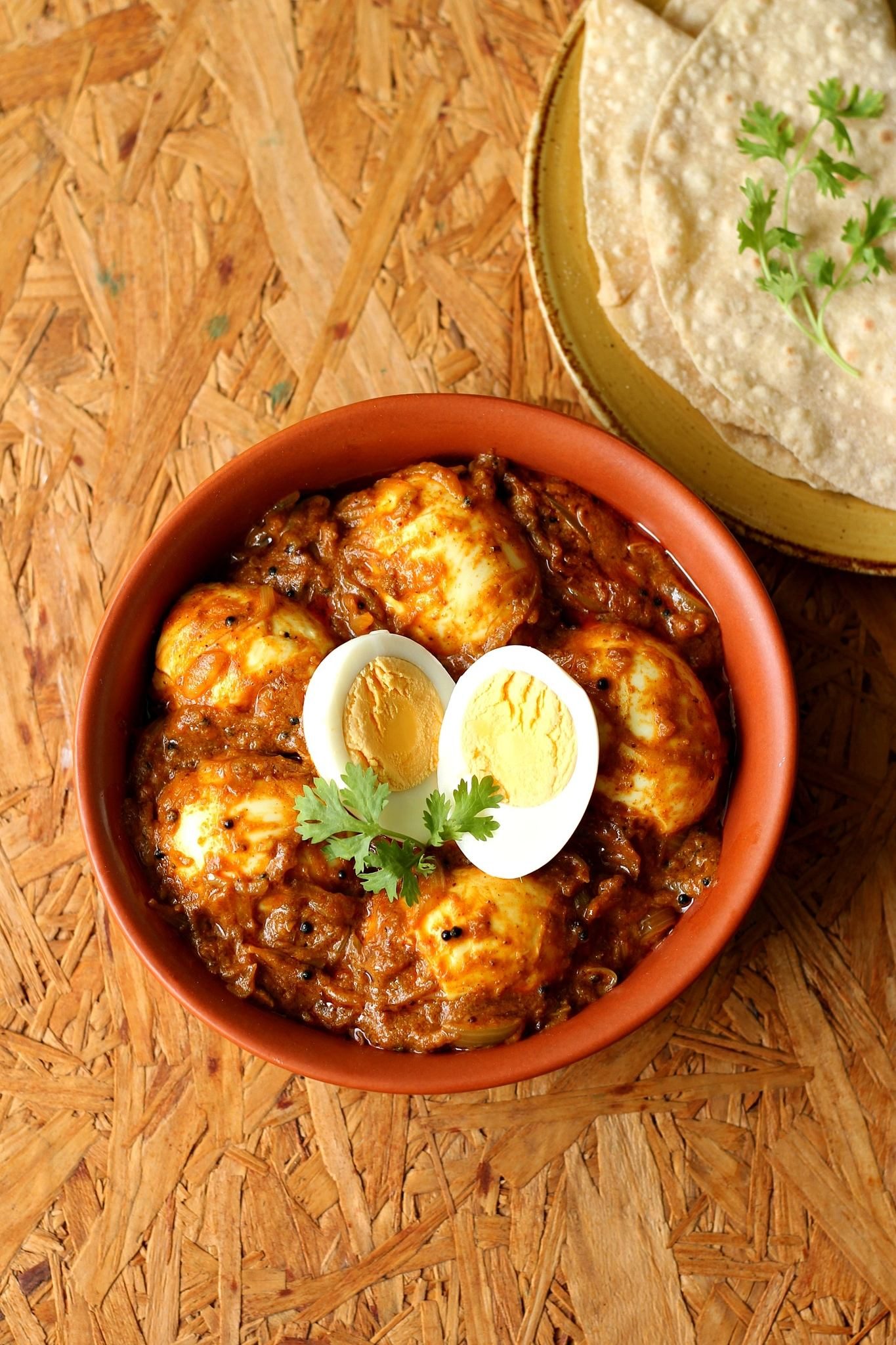 Pin
 On some days there isn't much to write about as life is just going on at its usual pace. Perhaps I have encountered a writer's block. So until I find my mojo back I will continue to post recipes without much of my usual chatter. Signing off now with this delectable egg or mutta as it is called in Malayalam. Enjoy!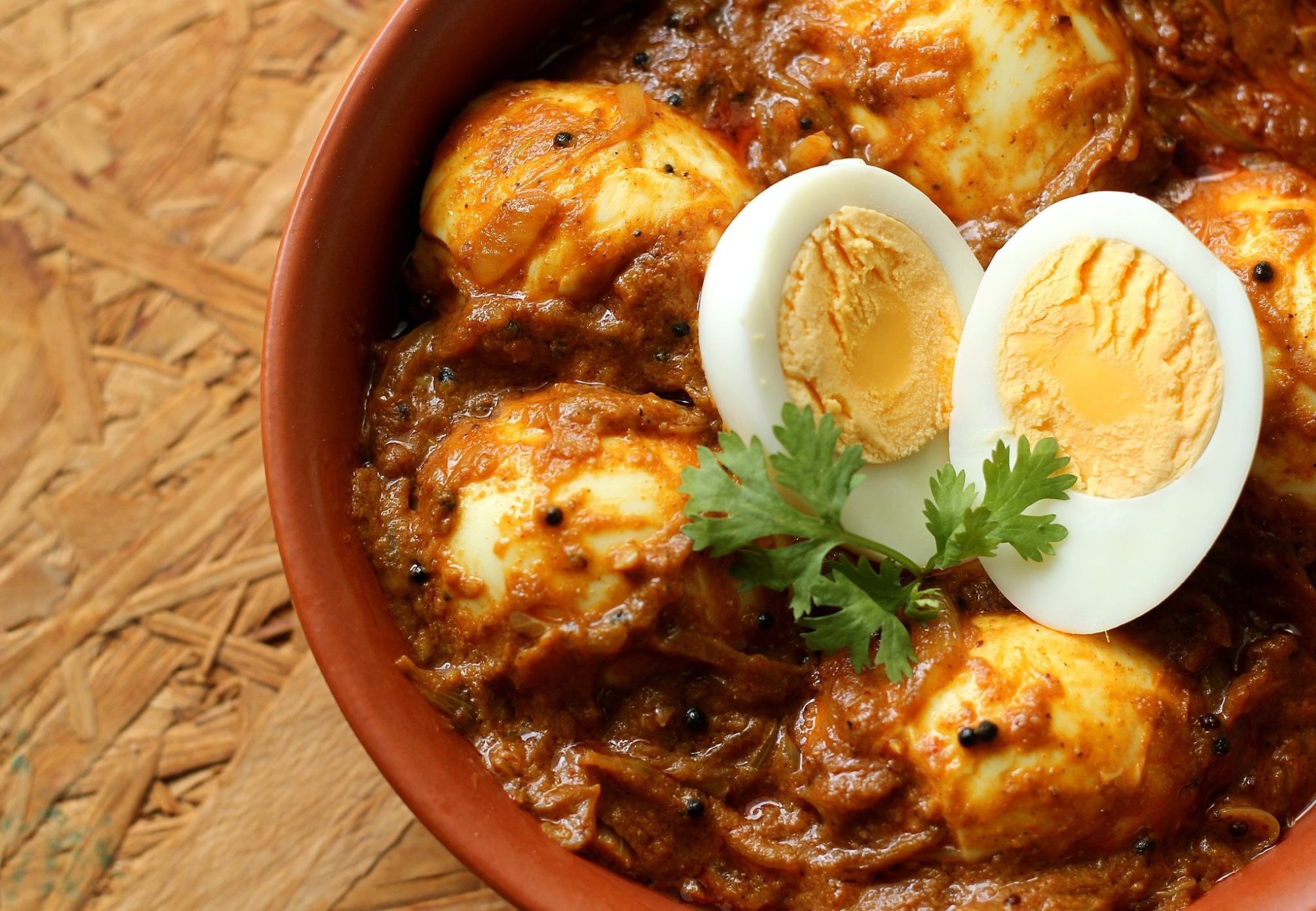 Pin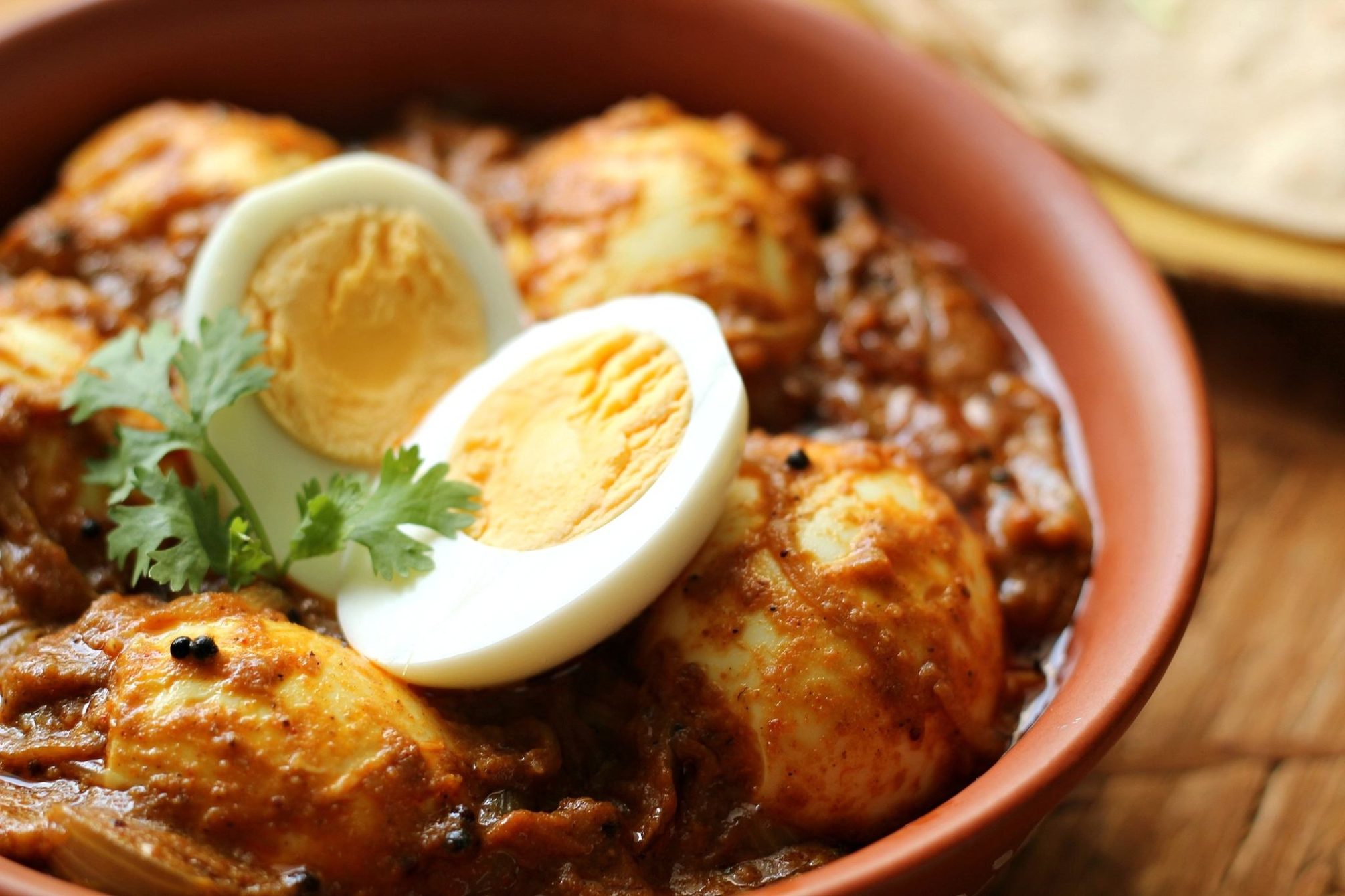 Pin
Mutta Masala ~ Kerala Style Egg Masala
Lip-smacking egg masala that goes very well with chapathi, paratha, dosa or steamed rice
Ingredients
6

eggs

boiled

1/2

teaspoon

mustard seeds

2

medium sized onions

finely sliced

1/2

teaspoon

turmeric powder

5-6

fat cloves of garlic or 1/2 teaspoon garlic paste

1

" fresh ginger or 1/2 teaspoon ginger paste

salt to taste

oil for frying
For the masala
1

teaspoon

chilli powder

adjust to taste

2

teaspoons

coriander powder

8-10

peppercorns

adjust to taste

1

teaspoon

poppy seeds

I substituted them with 6-7 whole cashew nuts

3

cloves

1

" stick of cinnamon or cassia bark

1/4

teaspoon

aniseeds (optional)
Instructions
Slit the boiled eggs vertically. Keep aside. Make a paste out of the fresh ginger & garlic (skip this step if you are using readymade paste)




Using very little water, grind all the ingredients mentioned under 'For the masala' to a fine paste. Remove and keep aside. Rinse the mixer jar with 1/4 cup of water and reserve

Heat oil in a heavy based wok/pan and add the mustard seeds. Once they stop spluttering, add the sliced onions and turmeric and saute till the onions turn translucent/pale

Add the ground ginger & garlic paste and fry for a few seconds before adding the ground masala paste. Fry it on a medium low heat till the oil begins to separate. 

Add the reserved masala water from the mixer jar and bring the gravy to a boil. Add salt to taste. Cook the gravy for a couple of minutes till it thickens slightly

Add the slit boiled eggs and cover them with the thick masala. Simmer for a minute or two and then remove from heat. Serve hot with rice or chapathis