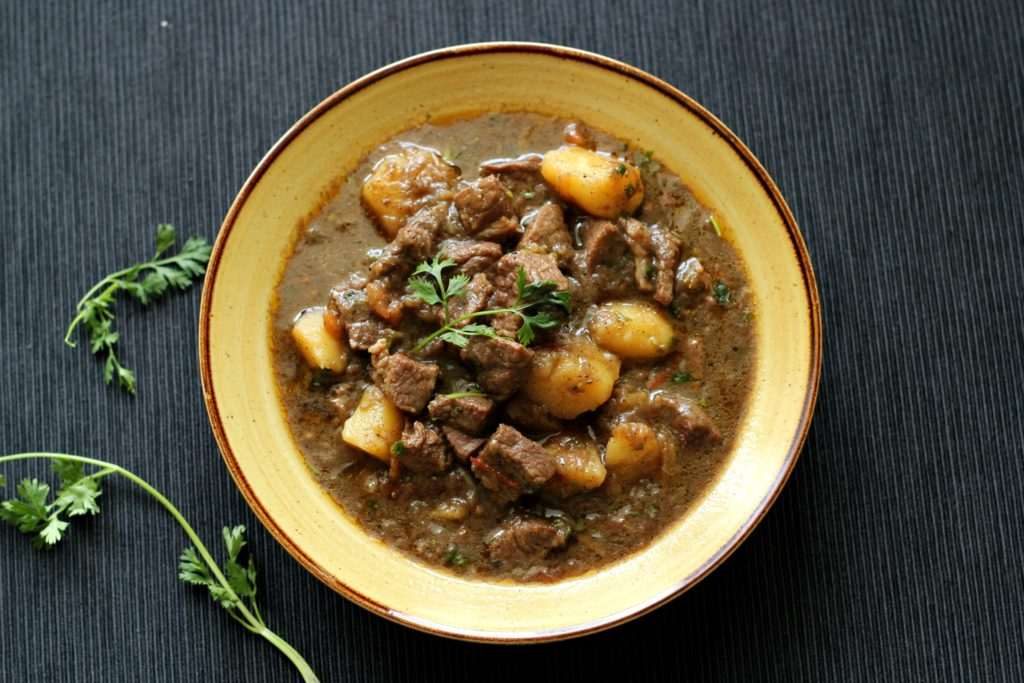 Pin
Folks, today I want to share a recipe that is an absolute delight to make. It neither requires special cooking skills nor extravagant ingredients. A few basic ingredients from your kitchen and you are good to go. This is a dish I ended up 'inventing' when I was trying to rectify a dish that was going to flop. Yes, there are many instances where I faithfully follow a recipe only to realise halfway that the final result may not be as great as promised. So then I make my own changes and a new recipe is born. This is a super versatile dish which can be made with beef or mutton. I am sure it will taste great with chicken or pork too. You can use meat with or without bone. It is perfect for those who love simple but spicy dishes as this recipe has a lot of pepper in it. To make it more delicious you can add vegetables like potatoes, beetroots, carrots or radish. Peas or French beans will also complement the dish very well too. I stuck to potatoes as that's all I had that day.
Pin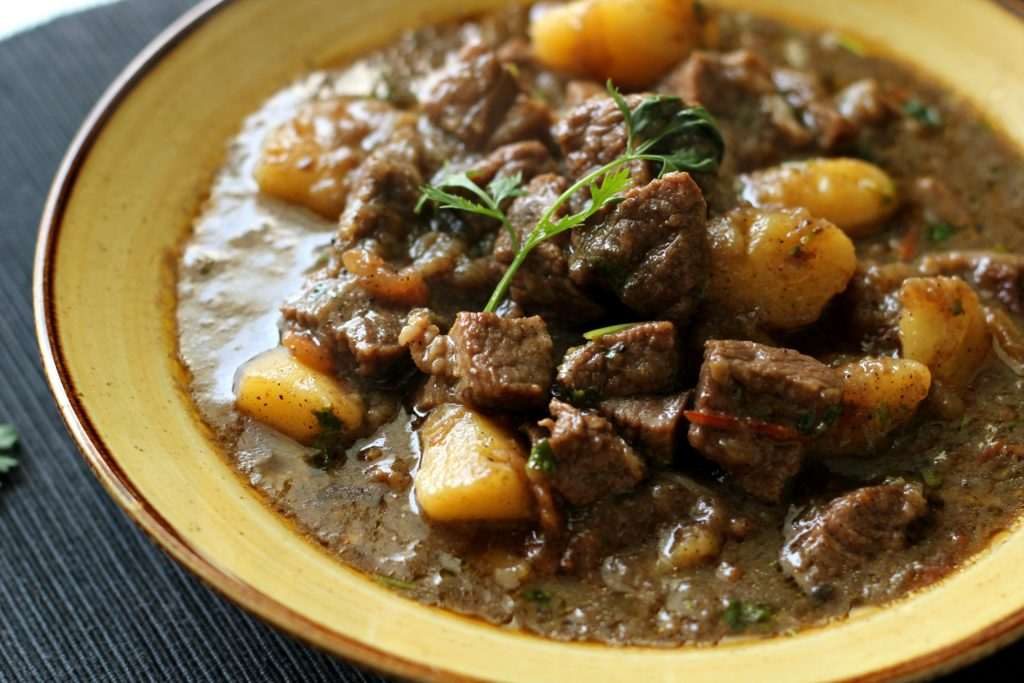 Pin
I would recommend you to keep the gravy slightly thick as it goes really well with steamed rice or chapathis. Diluting it may not deliver the promise, do so at your own peril 🙂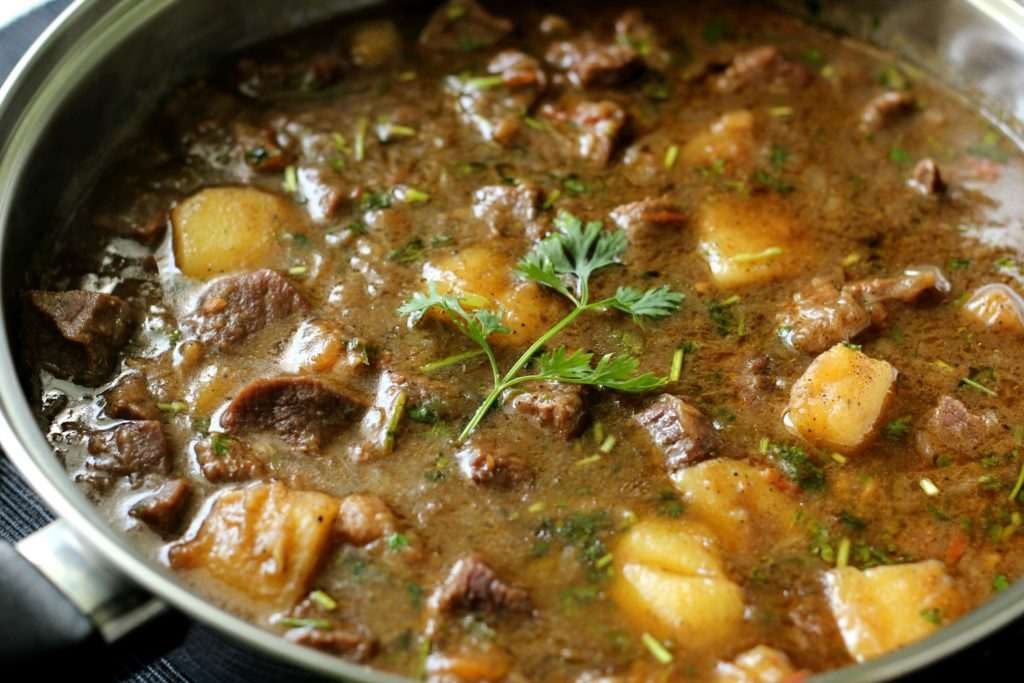 Pin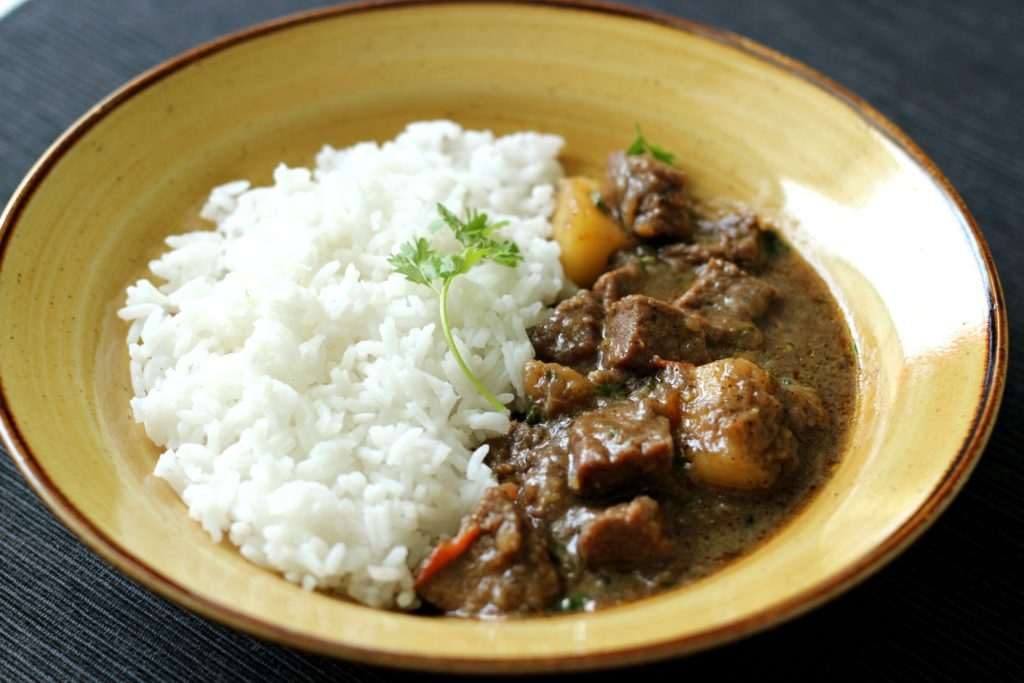 Pin
Follow me on Pinterest! Click below to save this recipe!
New here? Subscribe to my free newsletters with my latest recipes!
If you give this recipe a try do leave a comment on this post down below and don't forget to give it a star rating! It will really help more readers discover my recipes! Don't forget to check out my latest videos on my YouTube channel. If you like what you see, do give me a thumbs-up (like), share & comment and subscribe to my channel so that the gods of YouTube (a.k.a algorithms) recommend my channel to a wider audience with similar tastes and more & more people can discover my videos!
And while you're here, do follow me on Instagram, Pinterest,  Facebook and Twitter. If you'd like to say hello or have detailed queries do send an email at [email protected]. I'd love to hear from you!
Meat Black Pepper Curry
A super simple and easy recipe that can be made with mutton or beef and cooked in a pressure cooker. A perfect dish for those busy week nights!
Ingredients
500

grams

beef or mutton

preferably boneless

1

medium sized potato

peeled & cubed (optional)

1

tablespoon peppercorns, freshly powdered

or 2-3 teaspoons of pepper powder

2

medium sized onions

finely sliced

1

inch

ginger finely chopped

juice of 1/2 a lime

oil for frying

salt to taste
To be fried:
1

tomato

chopped

1

tablespoon

fresh coriander
Instructions
Wash the meat and let it drain on a colander

Heat oil in a pressure cooker and fry the ginger for 3-4 seconds and then add the sliced onions and fry them till they turn translucent (pale pink).

Add the meat, pepper powder, lime juice and salt to taste and fry on a low heat for 2 minutes.

Add 1/2 a cup of water, mix and cover the pressure cooker. Cook on full heat for 3 whistles (or till the meat is tender). Wait for the pressure cooker to cool down until the whistle comes off easily, then mix everything together.

Heat oil in a pan and fry the tomatoes and the chopped coriander, then add the gravy from the pressure cooked meat. Add in the potatoes and cook until tender.

Finally, add the cooked meat, simmer for two minutes, garnish with chopped coriander and serve with rice or chapathis