My son's spring break got over as quickly as it began and now we are back to the grind. What does a spring break mean to the two of us? For him it is a chance to sleep late, wake up late and have days filled with fun and frolick! Every little boy's dream come true. For me – a much needed break from being pulled out of my slumber at 5 am, 5 days a week followed by a day filled with household chores, blogging somewhere in between and winding up not knowing how the day has passed by. What a relief I must say! That said what does my regular school day encompass?
Waking up at the break of dawn to clear my thoughts and prepare myself for a brand new day. Prepping up for breakfast and the lunch box. Waking up/dragging the boy out of bed as discreetly as possible and making sure that the pleads for an extra 10 minutes of sleep time don't wake the lil girl up. Then packing him off to the bathroom, stuffing him with breakfast, dressing him up and taking him down to the bus stop! Phew! Back home and the warm and cosy bed in which lil Baby Zee is nestled in beckons me. It invites me to slide under the warm covers and lay my aching bones to rest for just 2 minutes. Zzzzzzzzzzzzzzz. The next thing I know is that two hours later I have been woken up by a tiny face staring into my face and asking me for breakfast. Another long and gruelling day has just begun!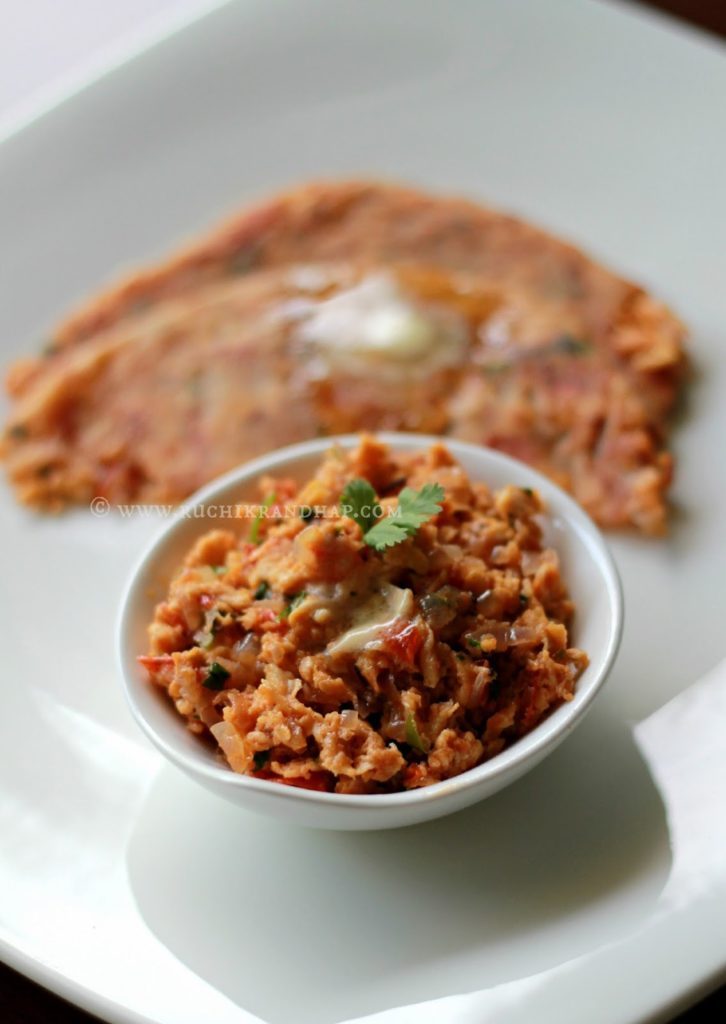 Pin
The first half of the day just passes by somehow in some activities like cooking (sometimes followed by plating, styling, photographing the food), cleaning, washing and doing random things. Somewhere in between the husband and I take turns to swallow our food in a hurry (eating in peace is a thing of the past) because the little one is usually upto something and 4 pairs of eyes are necessary to keep her out of trouble and harm that she can cause around the house. Just when I think I should sit down and put my legs up it is time to go down and pick the boy from the bus and then the lunch ceremony begins – this is the part I dread the most because my son has been a fussy eater for as long as I can remember. Everyday I pray for extra strength and patience to deal with the meal ceremony that can last anywhere between 1-2 hours or more if I run out of luck.
Having recently discovered that walking is better and faster than crawling on her knees (yes! she has 'walked' on her knees for the longest time ever!) Baby Zee is up to her games now. Pulling things out of cupboards and drawers within her reach and most often dumping them into the garbage bin (thank you Zee!) leaves me with no time to do anything but to follow her like a detective. While peace and quiet is what I really crave for I fear such moments because I know she is up to something naughty and like I mentioned before, constant attention is a must. I have had a scary experience with my son when he was her age. One day when he was a little under 2 years of age he swallowed something 'sharp' that I couldn't fish out of his mouth in time before it went down his throat. I spent the next few agonising hours praying that it wasn't some piece of metal. Thankfully we later discovered that it was just a piece of cellophane tape that was folded in the shape of a cone which was actually the sharp edge that I had felt in his mouth. Since that day I am extra cautious with the kids and especially with Baby Zee as she is at an age where toddlers tend to put anything into their mouths out of curiosity. Anyway, enough of my boring toddler story, lets hope that these kids don't eat anything but food. Here's the recipe for the day. Nothing much of a 'recipe' but a quick eat that I rolled out in a jiffy (pun intended!)
Homemade Baby Food - Egg Burji Paratha
Super delicious & healthy meal or snack option for your little one! Packed with protein & carbs to keep the energy levels going!
Ingredients
For the egg burji stuffing:
1

egg lightly beaten

1/4

cup

finely chopped onions

approx 1 small onion

1/4

cup

chopped tomatoes

approx 3/4th of a medium tomato

pinch

of cumin

1/2

small green chilli deseeded and minced

1/2

inch

ginger grated or minced

1

teaspoon

chopped coriander

1/2

teaspoon

butter for garnishing

salt to taste

ghee for frying
For the dough:
1/2

cup

whole wheat flour

1

teaspoon

curds/plain yogurt

1/4

cup

approx warm water

salt to taste
Instructions
Prepare the dough:
In a flat bowl add the wheat flour, curds and salt to taste and mix. Then add water in parts working with your fingers to incorporate it into the flour to form a dough. Knead well for a few minutes and cover with a clean kitchen cloth and set aside.
Prepare the egg burji:
Heat the ghee in a small kadhai or wok. Toss in the cumin seeds and when they stop sizzling add the onions and fry till golden brown

Add the green chillies, ginger and garlic and fry lightly for a few seconds.

Add the chopped tomatoes, salt to taste and cook until the tomatoes turn mushy.

Pour in the beaten egg and quickly scramble it into the tomato mixture. Cover the pan, reduce the heat and cook well to eliminate any raw uncooked egg.

After half a minute open the pan, garnish with chopped coriander and remove from heat.

Let the burji cool a little after which you can start the process of preparing the paratha
Prepare the paratha:
Pinch out a lime sized ball from the dough, dust with a little flour and roll it out into a small poori.

Place 1-2 teaspoons of the egg burji filling in the centre of the poori. Carefully pick the edges of the poori and pull them forward forming a design of a frill and cover the filling completely. This should look something like a modak or a bun

Flatten this bun slightly and gently roll out into a paratha taking care to see that the filling doesn't burst out.

Heat a tawa/skillet and fry the paratha on a medium heat. You can apply a little oil or ghee to help fry them.

Serve warm with curds/cheese/mayonnaise.

Pin