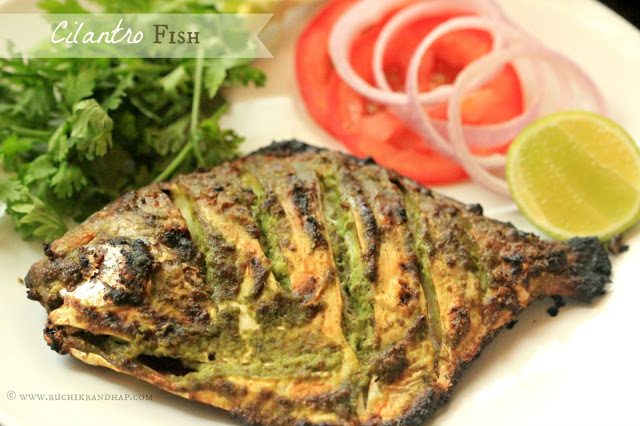 PinThe hardest part about blogging I guess is to take the time to actually write and collate the entire post! While cooking & clicking happens in full swing almost on a daily basis, I hardly find the time to download the pictures on my computer & then put the post together. Add to it the occasional laziness and you have weeks of absence from me.
Before I delay it any longer, I have a nice new announcement to make – if you have already liked my
Facebook page
you may be knowing this already.
We've moved! Yes, my family has now relocated to Dubai, U.A.E and we have parked ourselves in the lovely home of my brother & his family. In a few weeks we move into our own nest, but till then we are having a gala time cooking & eating as one big happy family. Considering that there are four adults and four kids in the house now there is a lot of food being cooked every single day and I am thrilled to have extra mouths to feed and experiment upon (wicked grin!).Its a joy to actually make stuff knowing that it will finish off in no time – especially cakes – there are always takers for all kinds of cakes that I bake and I no longer have to worry about what will happen to the rest of a cake when just 2-3 slices have been eaten. There is definitely no overeating (even if someone is greedy) so nobody complains when sinful goodies make their way to the family dining table.
I am also very excited to finally bake in a bigger oven that is part of the cooking range here. Back in Mumbai all my baking/grilling experiments were painstakingly done in a small OTG and we put off buying a bigger one for lack of counter space and our plans to relocate. So in the coming few weeks I hope to delight you with some baked/grilled goodies – sweet & savoury, that all of us enjoyed.
For now, its Roshan's very own take on Cilantro Fish – a recipe he tried recreating at home after having eaten a similar dish in a restaurant which featured chicken instead of fish. He has tried it several times already modifying quantities & ingredients as he went and it has been a hit everytime. We have tried frying it on a grill pan, baking and steaming too. The best version of all is the grill/broil version which is the recipe I am sharing today.
You can use the same recipe to make grilled chicken – it will taste just as great. Try using tender chicken preferably the thigh pieces with the skin on.
Cilantro Fish                                                                                                 
Pin
Prep time: 15mins | Marination time: 1-4 hours or overnight | Grill/Broil time: 17-20 mins (depending on type of oven)
Ingredients:
500 grams (about 4 whole, medium sized) pomfrets or white fish fillets (basa)
1 cup fresh cilantro/coriander leaves
2-1/2 tablespoons olive oil
2-3 tablespoons almonds lightly toasted
juice of 1 lime
2 tablespoons spreadable (creamy) cheddar cheese
1 tablespoon finely minced garlic *see notes
1/ teaspoon freshly ground pepper powder (just a sprinkling – do not overdo)
1/4 teaspoon dried herbs (oregano or thyme) – optional
salt to taste (careful, cheese contains salt too)
Method:
1. If you are using ready made fish fillets then proceed to step#2. If you are using whole pomfrets, descale, trim the fins and clean out the gut and gills area.
2. Wash fish in sufficient water, adding salt & turmeric powder if required. Refresh in clean water & allow to drain on a colander. With a sharp knife apply slits/cuts on the fish to allow the marination to permeate into the flesh.
3. Grind the coriander leaves, oil, almonds, lime juice and garlic (if it is not minced) to a fine paste and transfer it to a wide bowl and add the rest of the ingredients to it – salt to taste, pepper powder, dried herbs (if using) and cheese. Mix well and marinate the fish well. Cover the bowl with cling film or foil and refrigerate for at least 1 hour.
4. Remove the marinated fish at least 15 minutes before starting the process. In the meanwhile preheat the oven at 200 degrees C for 10 minutes. Place the fish on a metal rack/broiling pan, brush with olive oil if desired and broil for 17-20 minutes. Flip the pieces after the first 10-11 minutes (brush again with oil if required). Fish has delicate flesh which cooks fast, so keep an eye on it.
5. Remove and place fish on a serving plate. Decorate with onion rings, chopped coriander, lime wedges, sliced tomatoes and serve.
Notes:
If you are unable to mince the garlic you can grind it along with the coriander leaves.
Do not overdo any of the ingredients as they will end up dominating the delicate taste aroma of the coriander leaves.
If you don't have an oven you can simply fry the fish using a regular frying pan or a stovetop grill pan (seen in picture below)