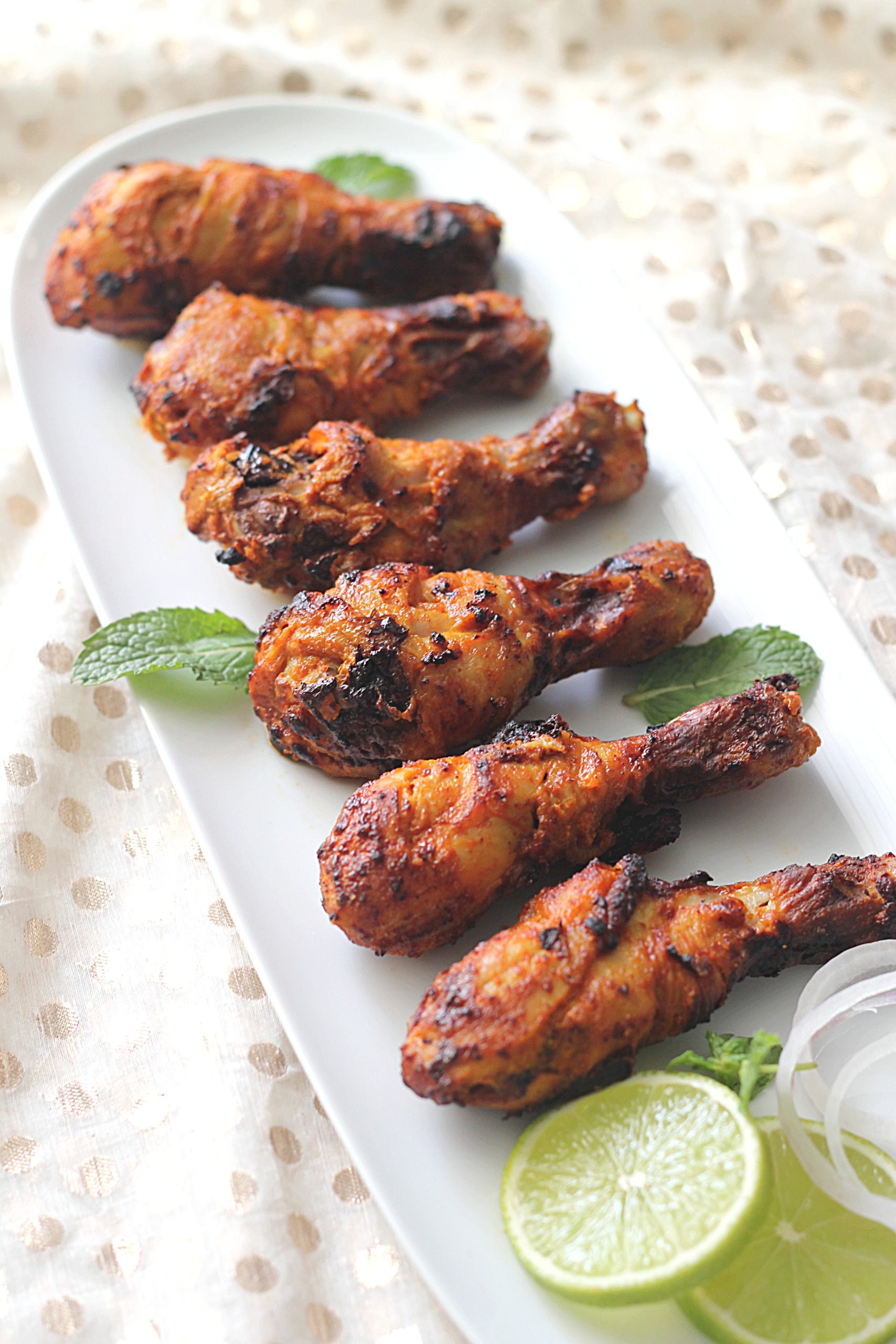 Pin
Chicken Tangdi in an Airfryer! This has got to be one of my most favourite airfryer recipes because the drumsticks taste so juicy and delicious and my family and I can enjoy them guilt free! There is not a single drop of oil used in this recipe and the fact that the chicken with skin helps keep the meat juicy makes all the difference. It is also an easy recipe that you can put together ahead of time. You can marinate the drumsticks and put them in an good quality (very important!) airtight container and refrigerate them for as many as 3-5 days. This makes for a great snack for hungry little stomachs as chicken drumsticks or lollipops are a great source of 'protein on a stick' (or bone, if you please!). My daughter loves these whenever I make them. I also make meatballs and boneless chicken kebabs using various kinds of marinades in the airfryer. It is perfect when you want to make a small batch of bites and don't want to heat the entire oven. I will link the recipes below so don't forget to check them out.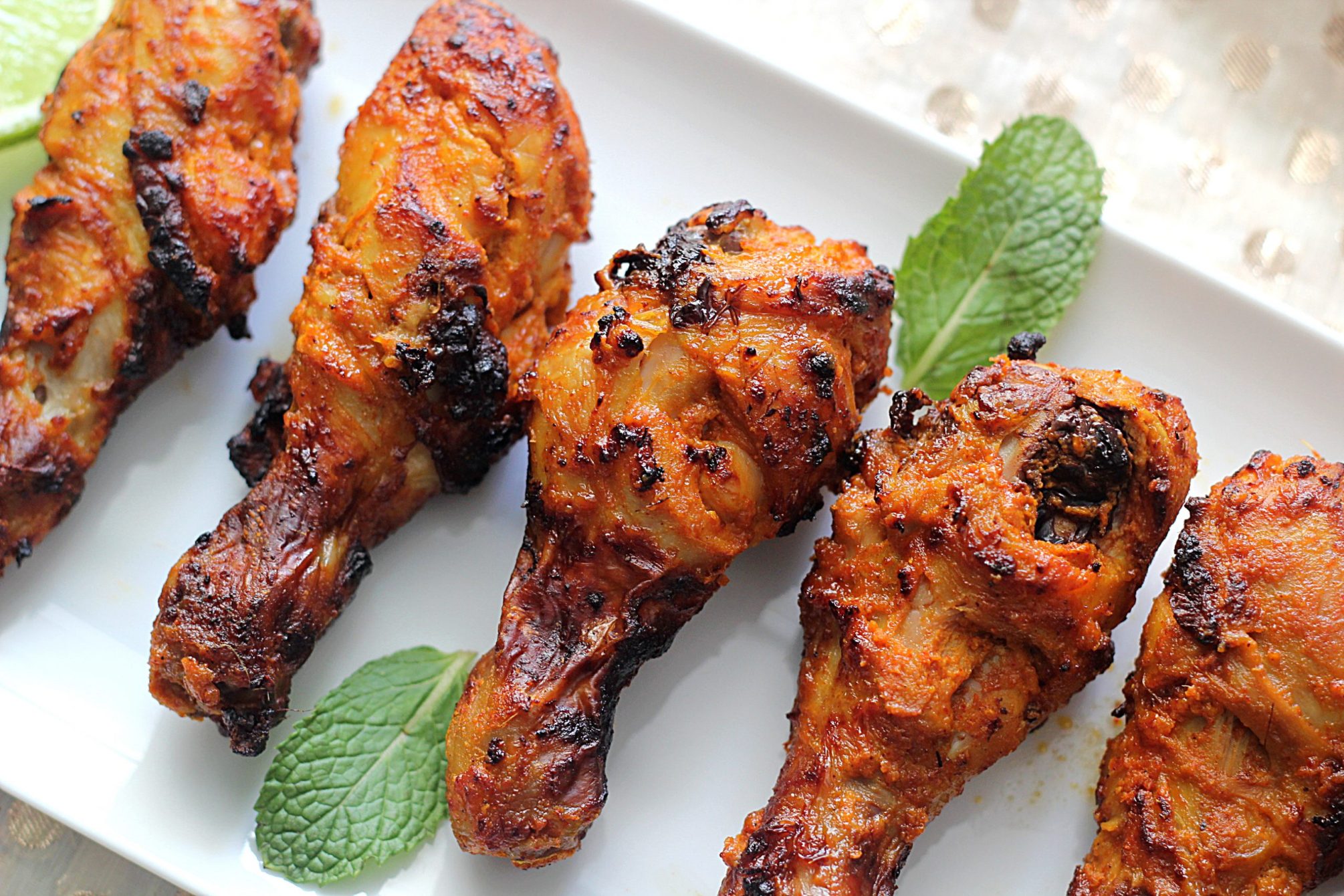 Pin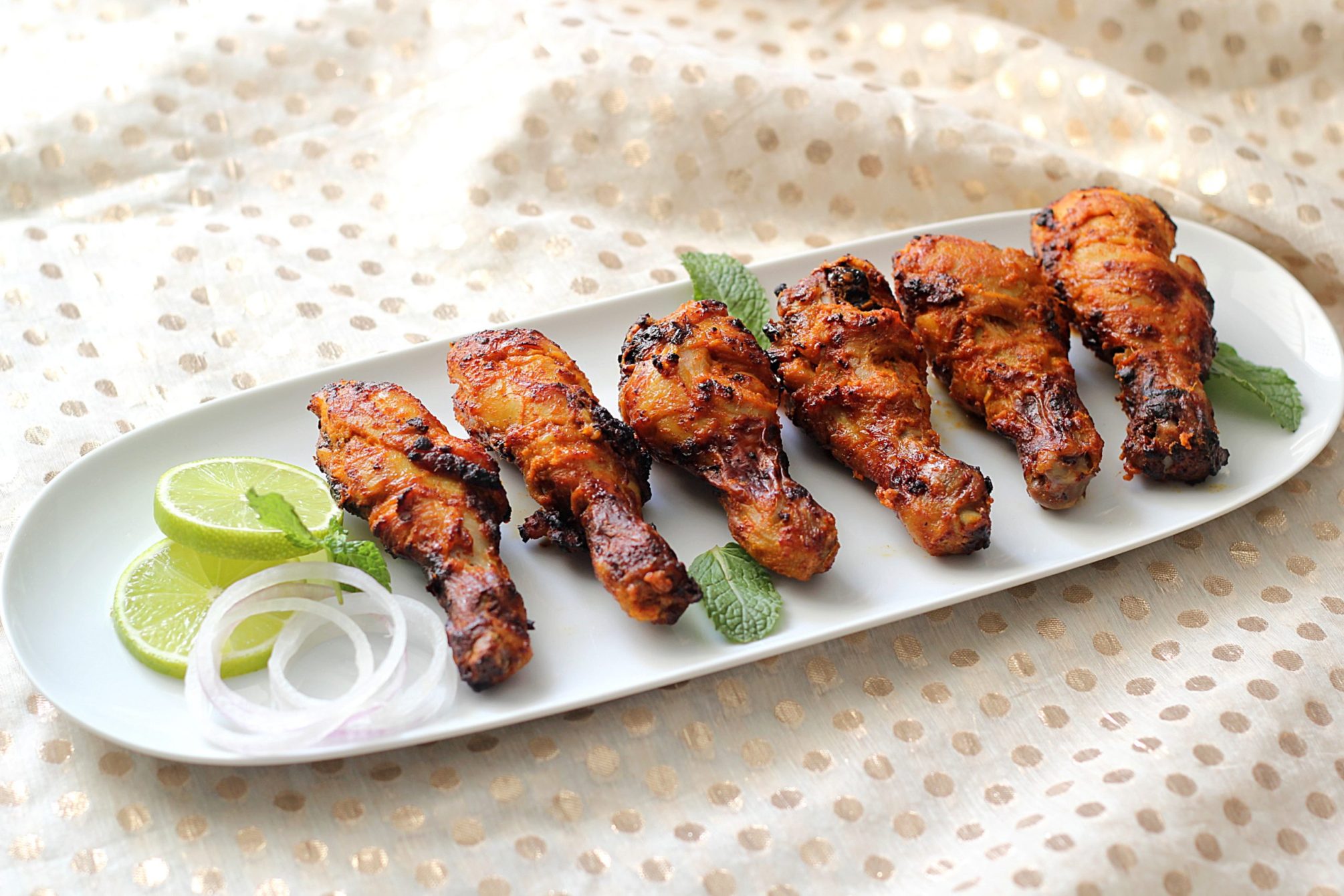 Pin
By the way, if you don't have chicken drumsticks you could also use chicken lollipops or boneless chicken for this recipe, just make sure you adjust the airfrying time accordingly. Alternatively, if you have your favourite recipe, you could give it a try using the same time settings that I have mentioned in my recipe.
Serving suggestions: These taste amazing on their own, without any accompaniment, fresh out of the airfryer, drizzled with a few drops of fresh lime. However, if you wish you can pair them with any dip of your choice – a good Schezwan chutney, an aromatic mint and yogurt dip or a humble tomato ketchup. Some people love a sprinkling of chat masala on their kebabs. What is your favourite way of eating kebabs?!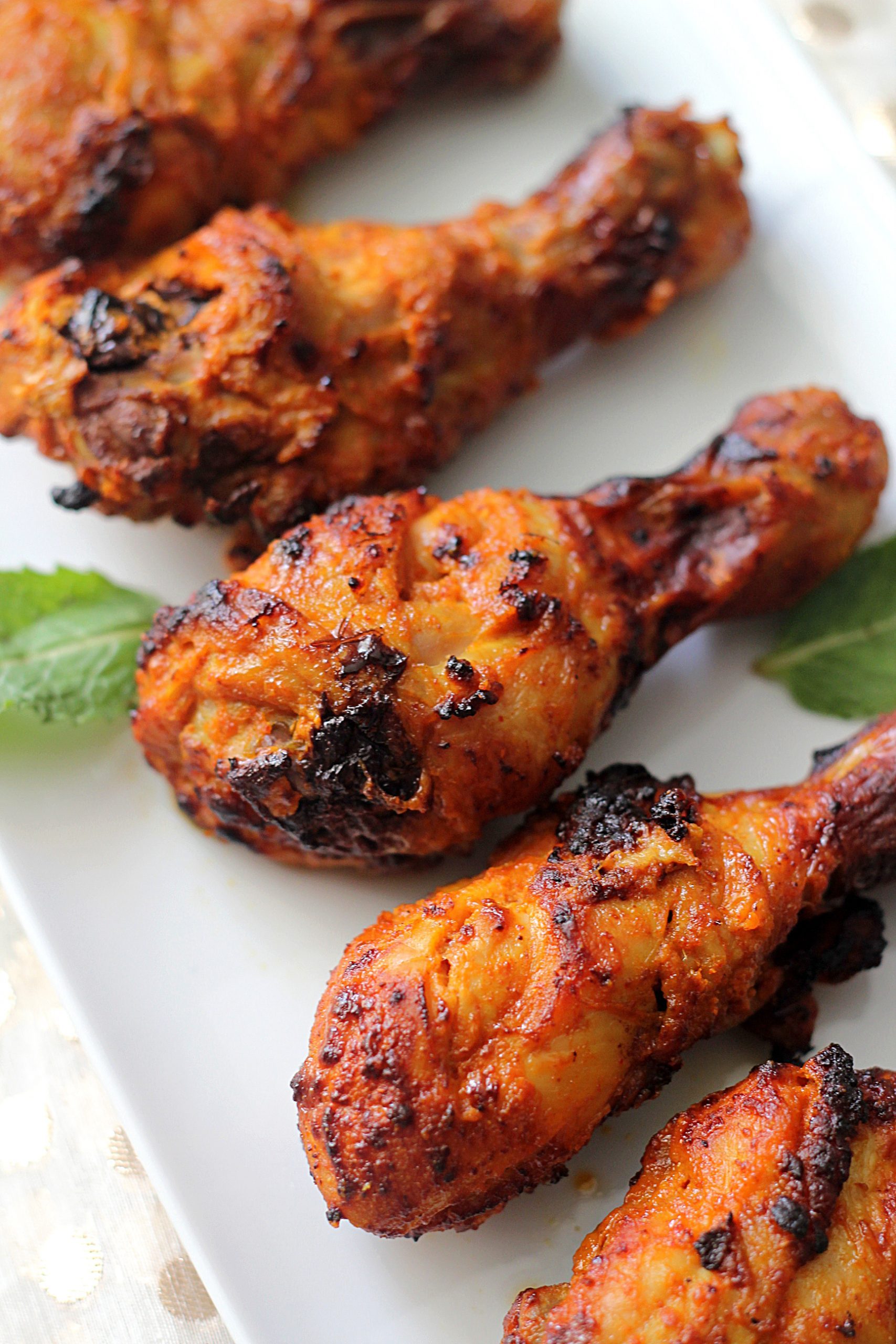 Pin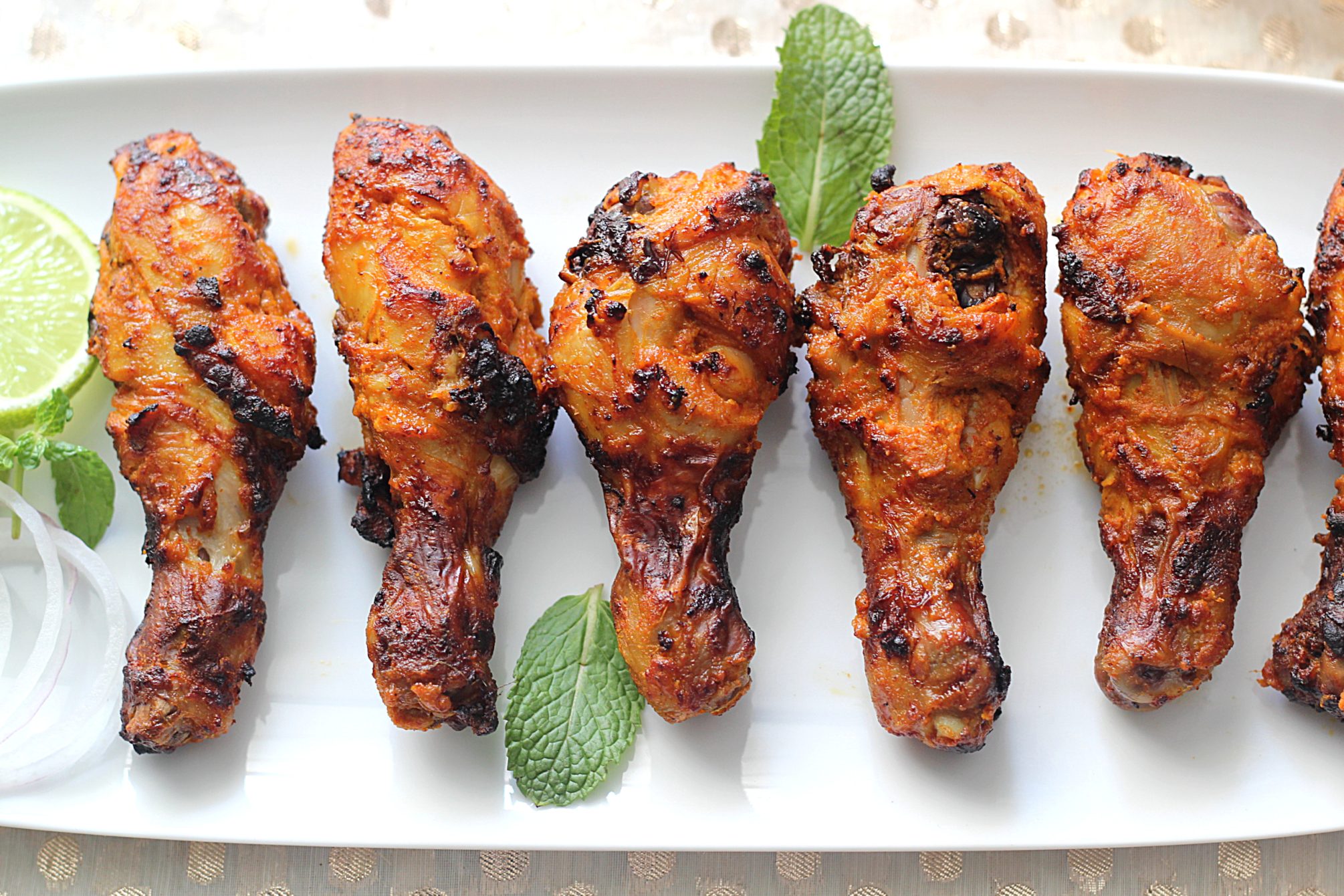 Pin
If you wish to buy the airfryer that I have, please check these out
If you like, you can checkout these airfryer recipes
New here? Subscribe to my free newsletters with my latest recipes!
Tried my recipe? Do leave a comment on this post down below and don't forget to give it a star rating! It will really help more readers discover my recipes! Do share a picture on Instagram and tag me @ruchikrandhap and I will feature your post in my stories!
Don't forget to check out my latest videos on my YouTube channel. If you like what you see, do give me a thumbs-up (like), share & comment and subscribe to my channel so that the gods of YouTube (a.k.a algorithms) recommend my channel to a wider audience with similar tastes and more & more people can discover my videos!
And while you're here, do follow me on Instagram, Pinterest,  Facebook and Twitter. If you'd like to say hello or have detailed queries do send an email at [email protected]. I'd love to hear from you!
Chicken Tangdi Kabab in an Airfryer
Zero oil, super juicy and succulent chicken drumsticks made using an airfryer. Perfect for a party or a midweek treat.
Ingredients
1

kg

chicken drumsticks with skin

about 9 big ones or 11-12 small ones

For the first marination:

1

teaspoon

red chilli powder

1/2

teaspoon

turmeric powder

1/4

teaspoon

pepper powder

1

tablespoon

lime juice

2

teaspoons

ginger & garlic paste

salt to taste

For the second marination:

1/2

cup

hung curd

2

teaspoons

ginger & garlic paste

1

teaspoon

red chilli powder

1/2

teaspoon

garam masala powder

1/2

teaspoon

amchur

dry mango powder

1

tablespoon

lime juice

salt to taste
Instructions
Wash the chicken drumsticks well and pat dry using a kitchen tissue. Score the flesh (make slits) and keep aside

Mix all the ingredients mentioned under 'For the first marination' in a bowl and whisk till smooth. Apply this marinade to the drumsticks making sure to apply inside the gashes/slits as well. Cover & keep aside for 30-40 minutes

Prepare the second marination by adding all the ingredients mentioned under 'For the second marination' in a bowl. Whisk till smooth and add the marinated chicken drumsticks to it and mix well. Cover and keep aside for at least 30 minutes, overnight for best results.

Preheat the airfryer to 200 C for 6 minutes. When the timer goes off, open the basket and place enough chicken pieces to form a single layer, do not overcrowd the basket. Close and let it cook for 6 minutes. Then open and flip the pieces. If you wish you can place a small piece of live coal to which a few drops of ghee or butter have been added. When it gets all smoky, close the basket and continue to cook for another 6 minutes.

When the chicken is tender and juicy remove it. You can sprinkle some lime juice and/or chat masala .Garnish with mint leaves and onion rings and/or chutney/dip/ketchup as per your choice
Recipe Notes
Please be mindful of the amount of salt added during the second marination as there is already some added during the first marination. As a rule of thumb I add 1 teaspoon of table salt for every kilo of meat. It may take a little less depending on the kind of salt used (table salt/