Advent has officially begun yesterday, Sunday, the 29th of November. Advent marks the beginning of the Christmas season and calls for all the faithful to prepare spiritually. This is also the day when most homes put up their Christmas trees and decorate their homes in the colours of the yuletide season. No prizes for guessing how we spent our day yesterday! Yes! Our Christmas tree is up – standing tall and pretty. Most of the home has been decluttered and dusted and reorganized. The rest of it will be sorted over the next few days when the UAE will celebrate its 44th National Day on the 2nd of December. It is celebration time here in Dubai and what better than to welcome the season with some yummy cake pops!
Cake pops are a great way to reuse leftover cake. No matter what the flavour of the cake you can always jazz it up with melted chocolate or condensed milk and get all creative while decorating the cake pops! These are also known as chocolate cake fudge balls if you don't intend sticking them up a lollipop stick.
These fudge balls will look fabulous on your party table and delight people of all ages. Kids will totally adore them!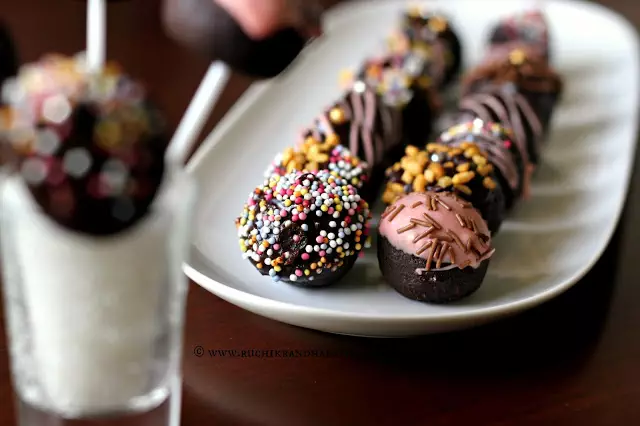 Pin
If you don't have lollipop sticks just use small cupcake liners to present them or simply place them on a fancy plate. You can make them ahead of time as the decoration of these cake pops will take you some time (dipping each of the cake balls into melted chocolate and then sprinkling the edible decoration on top). Do involve your little ones in this every enjoyable and tempting process. Don't complain if half the cake pops gets over before you are even done! 🙂 Enjoy everyone!
Click the image below to save this recipe on Pinterest!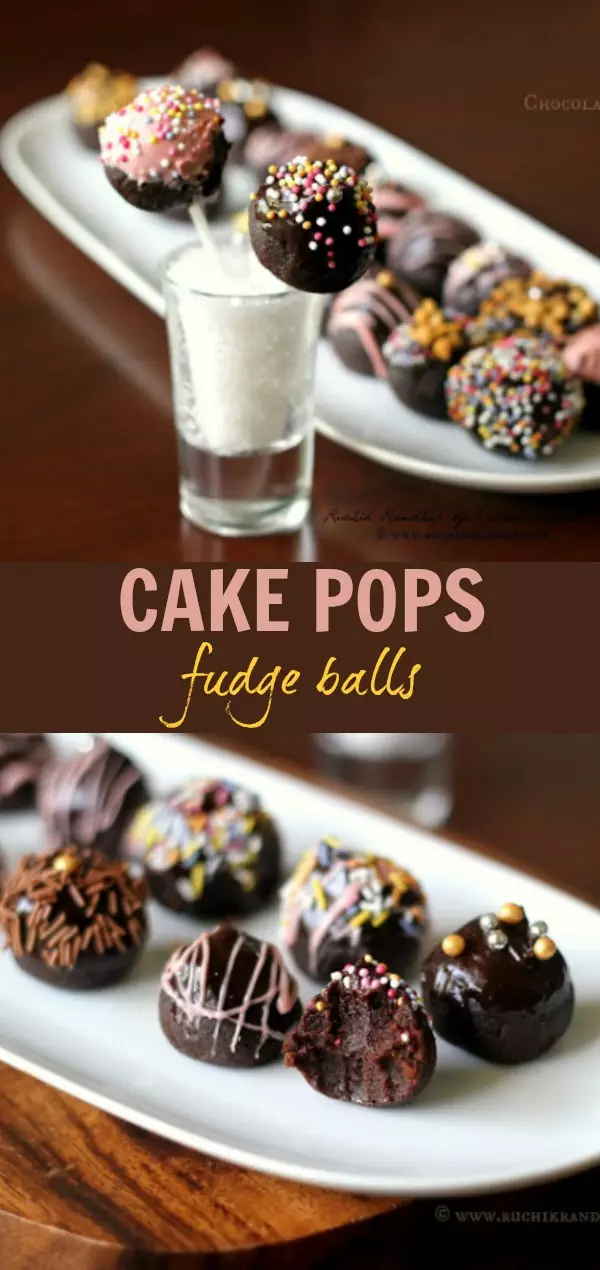 Pin