Dining out not just for the food but for the overall experience has been one of my passions as a foodie. I love eating out with my family or friends and have had the opportunity of eating at several establishments across India, UAE and a few other countries during my overseas trips. I thought it would benefit my readers if I showcased the food that I enjoy irrespective of whether it was a meal on a budget or something more elaborate. Under this segment I will review food that was eaten as part as a review requested by the restaurant that invited me to dine (full disclosure of which will be mentioned at the bottom of each post) or something I wrote purely for my own records. Readers are requested to use their discretion while dining at such establishments as my views are purely based on my own experiences.
2017
Al Afia Restaurant (Mangalorean Cuisine), Al Mahata, Sharjah
Cuisine: Mangalorean cuisine with a good mix of multi cuisine dishes
Date of Dining: February 18th, 2017
 Al Afia restaurant which was started in January 2016 is primarily a Mangalorean restaurant that also serves multi-cuisine food. Incidentally, they have been in the restaurant business for years. If you are from Mangalore and have frequented restaurants in the mid 90s then you may remember a tikka joint named 'Susata' located at Attavar, Mangalore. 
Read More


2016
Galito's Bay Square, Business Bay, Dubai UAE
Cuisine: Peri Peri Style Flame Grilled Chicken
Date of Dining: March 31st, 2016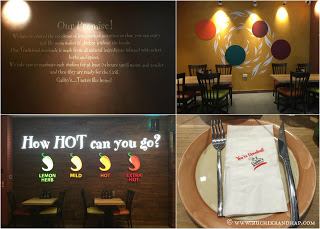 After being greeted and warmly welcomed by the staff of Galito's we chose to sit by the window at a quaint little table for two. We were briefed about the restaurant, cuisine and also the levels of spice that one could choose from.
Read more...
Sana-Di-Ge, Goldfinch Hotel, Bangalore, India
Cuisine: Coastal (West Coast of India)
Date of Dining: July 7th, 2016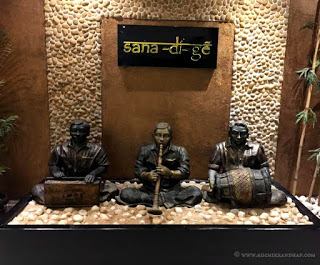 The term 'Sana-di-ge' stands for 'ceremonial brass lamp' in the Tulu language and should not be confused with 'sandige' which are a kind of mini poppadums that are popular in Mangalore. Last month, while we vacationed in Mangalore, we decided to make a quick trip to Bangalore. The hubby and I hadn't been there in years and it was a great way to show our kids around the city which was home to both of us when we kickstarted our careers.
Read more…
Kris with a View, Park Regis, Dubai, UAE
Cuisine: Multi cuisine with Theme Nights
Date of Dining: September 15th, 2016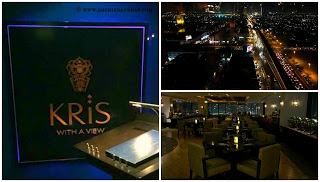 Early this month I was delighted to be invited for dinner at Kris with a View, a Pan-Asian restaurant located on the 19th floor of the Park Regis Kris Kin Hotel, Dubai. This restaurant offers a breathtaking panoramic view of the city as an accompaniment to a massive spread of Pan-Asian delicacies that are sure to delight every palate. The menu takes you on a journey of discovering some of the most popular dishes from Thailand, China, Malaysia, Japan, India and Arabia. This delightful array of delicacies is accompanied by live, popular music.
Read more…
Katana Robata & Sushi Bar, Downtown Dubai, UAE
Cuisine: Japanese with a modern touch
Date of Dining: September 28th, 2016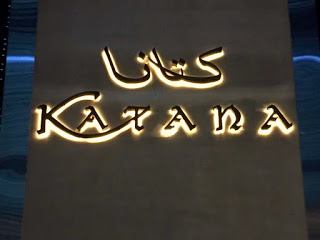 Last week I was invited to the launch of 'Bubbles, Bites & Beats' which takes place every Wednesday at the uber chic and elegant Japanese restaurant, Katana Robata & Sushi Bar. In Japanese, the term 'katana' stands for the traditional, single edged and slender sword used by the samurai (a member of a powerful military caste in feudal Japan). The restaurant that originated and is frequented by celebrities in Los Angeles has now opened its doors to Dubai.
Read more…