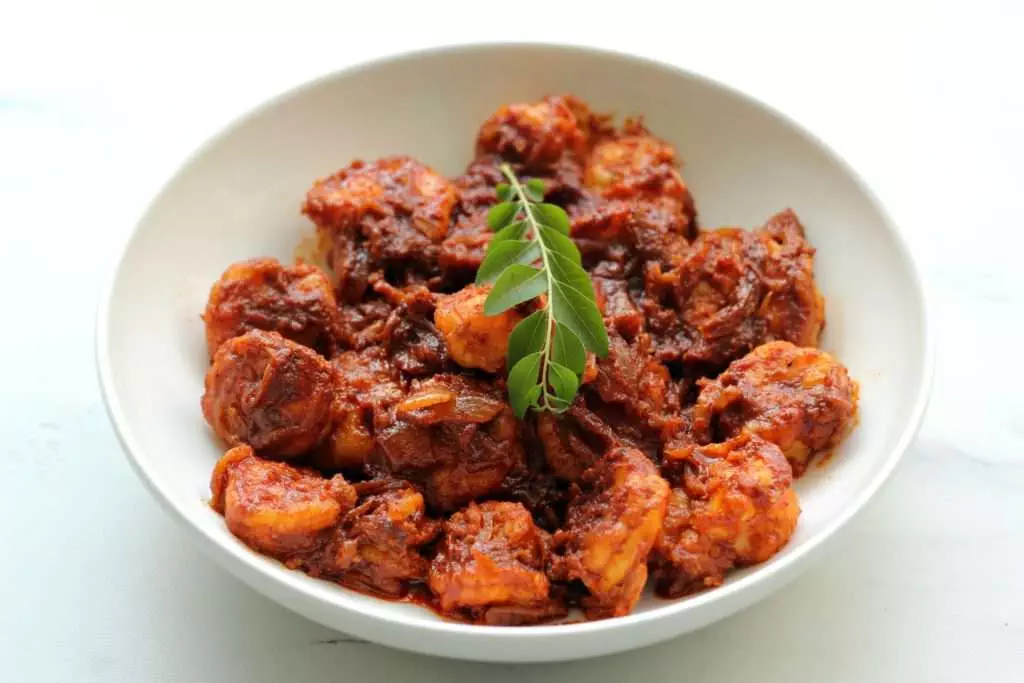 Pin
Prawn Gud Gud Fry is a traditional Mangalorean preparation that involves a few basic, everyday ingredients and a little labour of love to result in one of the most brilliant tasting prawns! Traditionally the dish involves prawns with their shell and tail intact but since that would have no takers at my place I used completely cleaned prawns. Although I had only seen this recipe in a couple of old Mangalorean cookbooks I hadn't actually heard of it growing up. A few months ago one of my readers requested for this recipe and I promised her that I would definitely post it as soon as I could lay my hands on a good recipe.
When I finally tried the recipe last week I decided on a whim to shoot the video too! So do scroll down to the bottom of this post to view it! If you enjoy my videos please head over to my channel. Don't forget to subscribe and also click on the bell icon next to it so you will never miss a new post!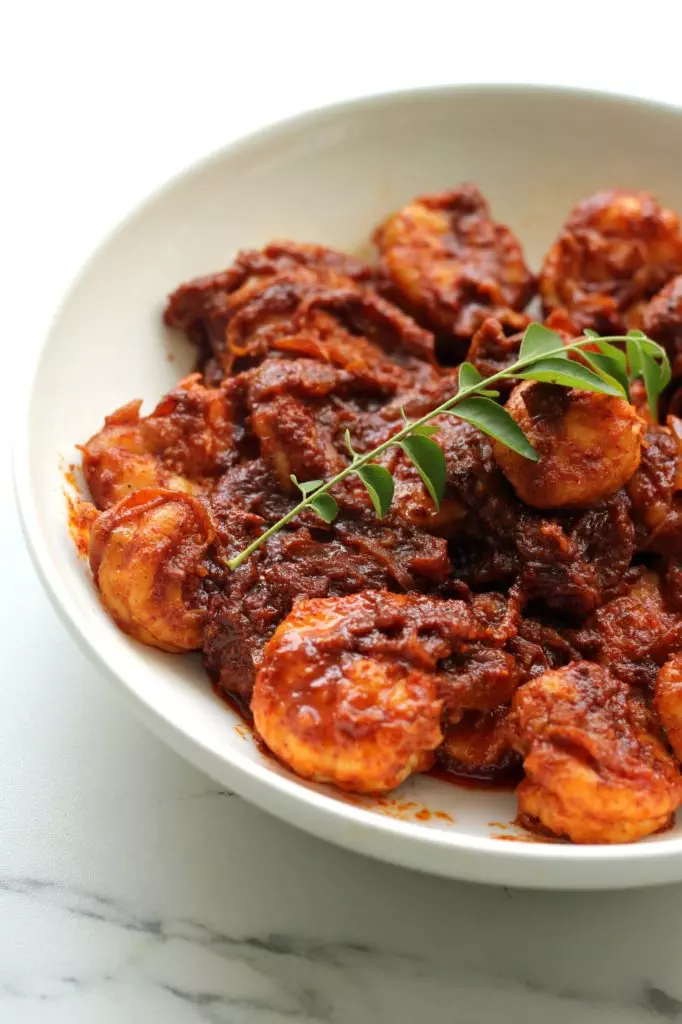 Pin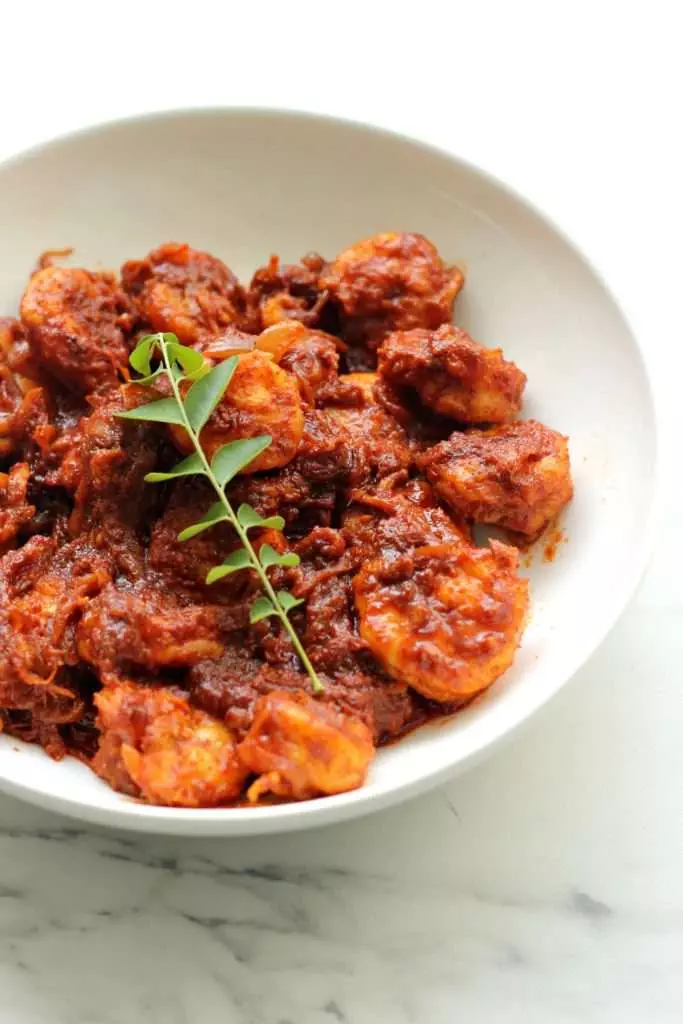 Pin
Coming back to the recipe, I found it in a couple of Mangalorean cookbooks, especially my favourite one by J. B Lobo had it with the Konkani term mentioned too  'Sungta Gudgudaunchi' . I haven't really found out the actual meaning of this term. I am aware that there is another similar terminology attached to mushrooms that grow after the first thunderstorm (god-godo) and so for the longest time I associated 'gudgudaunche' with something similar. Anyway, if you know the meaning of the term please do let me know! Write to me at [email protected]
You can also email me if you have any recipe requests and I'll add it to my list of 'Readers' Requests'. This one was requested by Ruffina D'Souza. I hope you enjoy it!!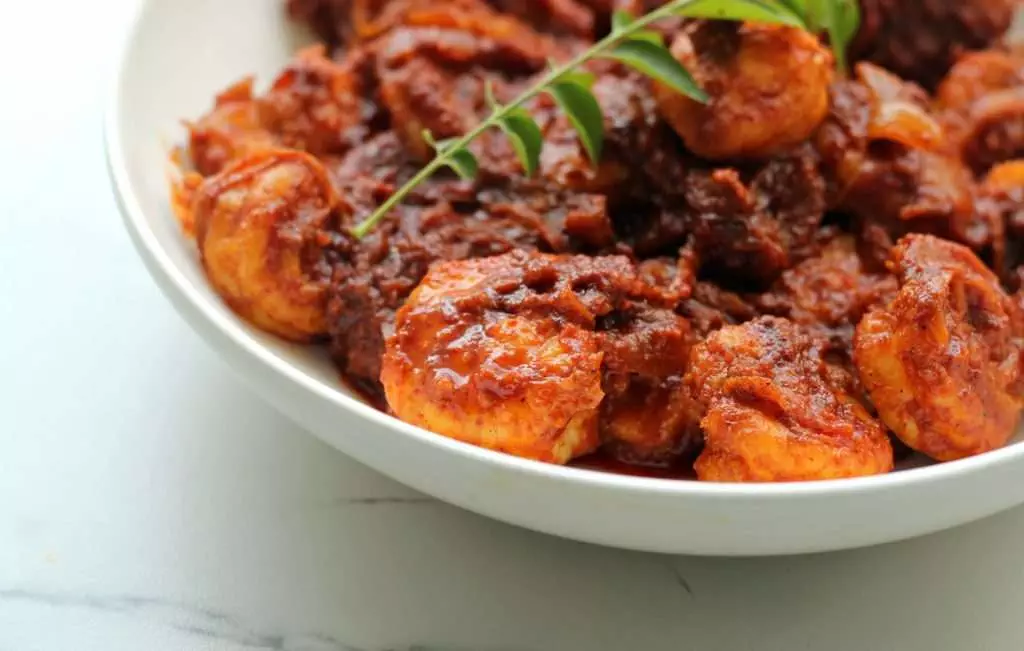 Pin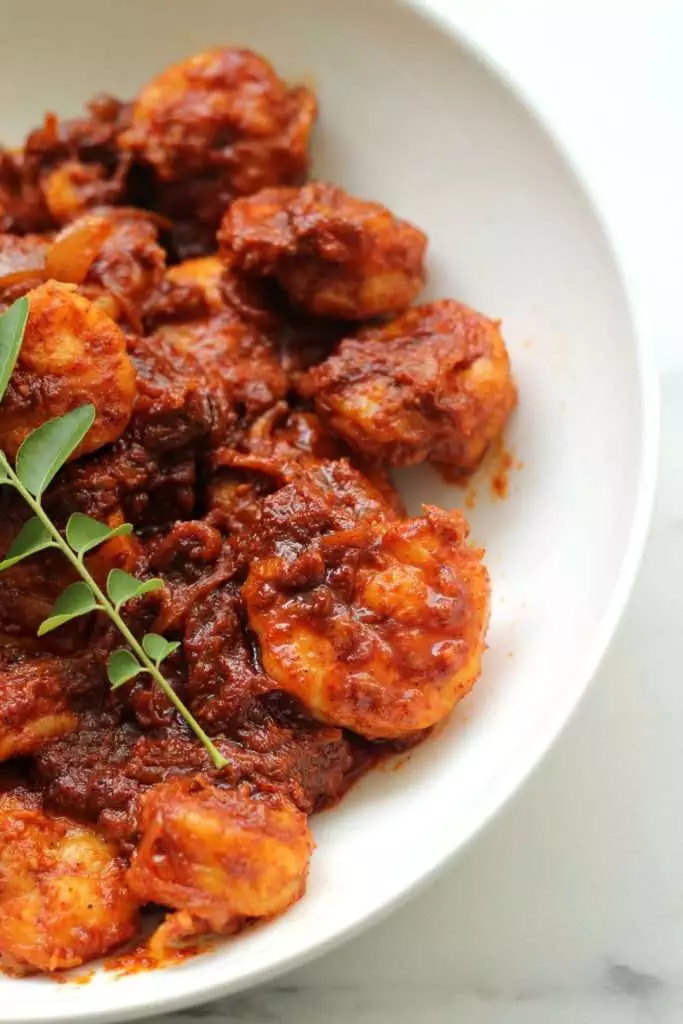 Pin
Have you tried these?
Prawn Gud Gud Fry | Sungta Gudgudaunchi
Super delicious prawn gud gud fry is made with a few basic ingredients and tastes so finger lickin' good no matter what you serve it with - rice, neer dosa, dosa or pulao. You can even serve it as a party starter/appetizer
Print
Pin
Rate
Ingredients
500

grams

approx 20 large prawns, cleaned & deveined * see notes

1

big onion

finely sliced

1

ball (gooseberry size tamarind or 2-3 teaspoons of thick tamarind paste)

salt to taste

2-3

tablespoons

oil for shallow frying
For the masala:
3

long dry byadge chillies

3-4

kashmiri chillies

1

teaspoon

peppercorns

1

teaspoon

cumin seeds

1/4

teaspoon

turmeric powder
Instructions
Wash the deveined prawns in a couple of changes of water and allow to drain on a colander.

Soak the ball of tamarind in 2-3 tablespoons of water for 7-10 minutes and extract a thick juice.

Grind all the ingredients mentioned under 'For the masala' to a powder. Rinse the mixer jar with 1/4 cup of water and reserve it.

Heat oil in a frying pan and fry the onions till golden.

Reduce the heat completely and add the ground spice powder and quickly toss it about. Add the tamarind water and cook the masala on a high heat. Add the reserved masala water in parts

Add the prawns and fry for 5-6 minutes (only if large prawns are used - if small ones are used 2 minutes are enough) on a medium high heat till the prawns are tender and juicy and the masala is thick and the oil starts to separate. Remove from the heat.

Serve hot with rice and dal
Notes
Traditionally for this recipe prawns without the head, tail & legs are used (the shell is kept intact) but we prefer completely cleaned prawns and hence I used them.
500 grams is the weight of the prawns after being shelled and deveined. The weight before cleaning is approx 1kg. I used fresh prawns, you can use frozen ones too.
Perfectly cooked prawns are those that are tender to the bite, juicy and taste absolutely fresh. Overcooked prawns are hard and chewy and a nightmare to swallow. The thumb rule for cooking prawns (and squid) is '2 minutes or 2 hours' meaning, they should either be cooked for just 2 minutes or if you cross that mark then you need to cook them really really long. However, this is just a guide, the cooking time will slightly vary depending on the size of the prawns. For really small ones, cook on a high heat for just 2 minutes. For jumbo/tiger prawns you may need to extend the cooking time to 5 minutes or so.
Disclaimer
The nutritional values are only indicative.
Tried this recipe?
Please leave a comment & rate the recipe below or share a photo on Instagram and tag me @ruchikrandhap
Pin