Pomegranate & Rose Syrup Milkshake – a recipe born out of the need to finish up soon to expire ingredients. Like the many recipes I end up creating, this one is also the labour of love (for the ingredients that I don't want to toss out). While I generally don't buy fancy ingredients that take up space in my pantry after being used just once, occasionally I love indulging myself during my weekly grocery trip. One of the stress busters for me is to walk down the aisles of the supermarket hunting for new ingredients. Or new flavours or aromas launched in products that I generally buy. I am a marketing/sales guy's favourite customer. You can almost talk me into buying ingredients I don't need. Perhaps it is the thrill I get while trying out a new recipe. Talk about adult life! No one warned me about this! 😀
Anyway, long story short. I bought the rose syrup (not to be confused with essence/flavour or water) which is thick and deep pink in colour for God knows what purpose. I realised that it would taste wonderful in a milkshake and decided to pair it with some pomegranate juice. By the way, I made it last summer and noticed that I had not posted this recipe for want of better pictures. But then, I can't let this post languish in my drafts forever and now that summer is setting in I felt it was the apt time to post it.
This milkshake must be prepared fresh and consumed immediately. If you keep it for more than 10 minutes the milk will begin to curdle due to the acids in the fruit. However, if you are the kind who loves adding yogurt (curds) to smoothies, then it won't matter much. The slight tang will taste good too. But if you are like my kids, you will enjoy the milkshake when it still is a milkshake (and not a yogurt-shake) 🙂 Very refreshing and very summery. A filling drink too. Make it part of your menu this Ramadan or anytime during the hot scorching summer!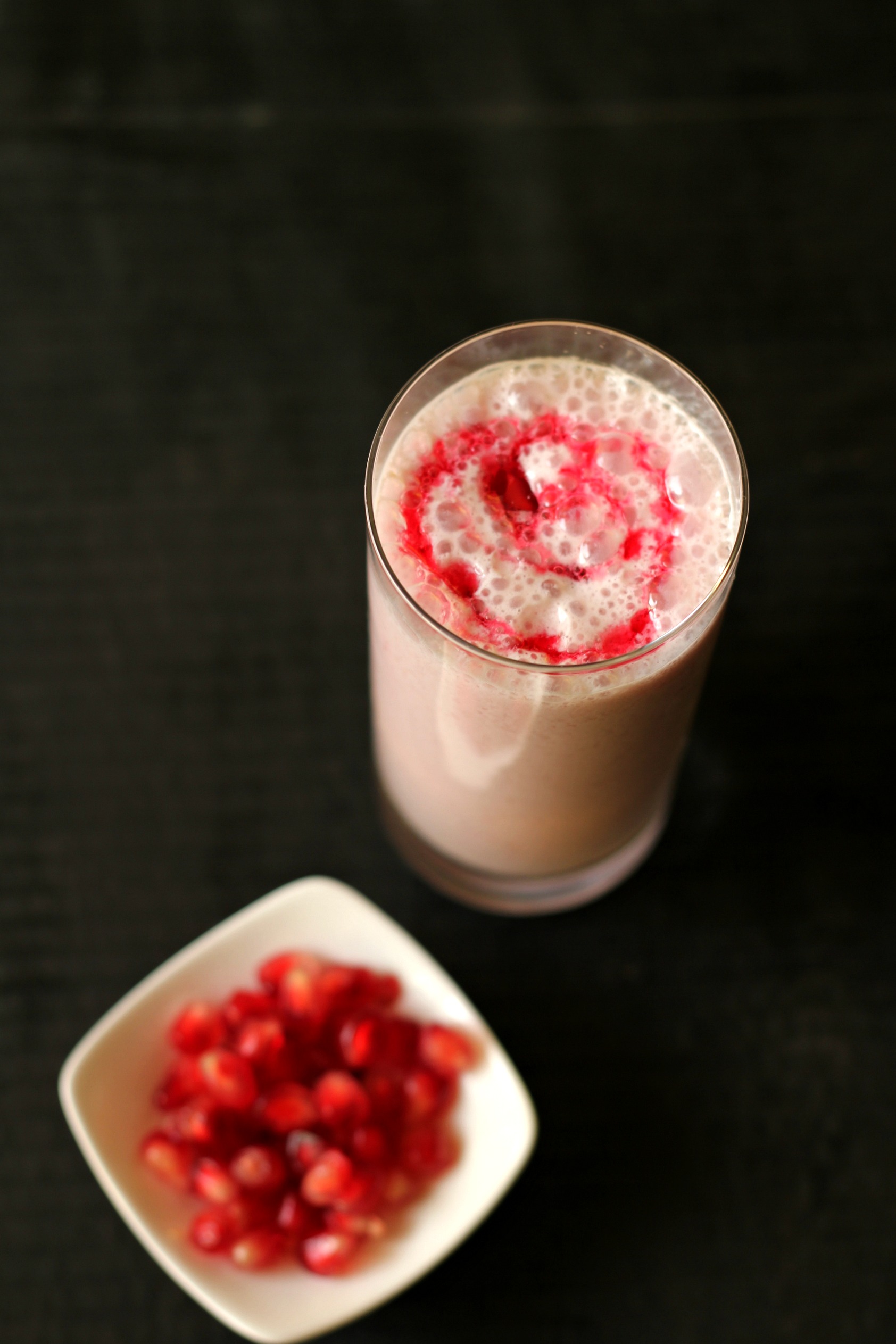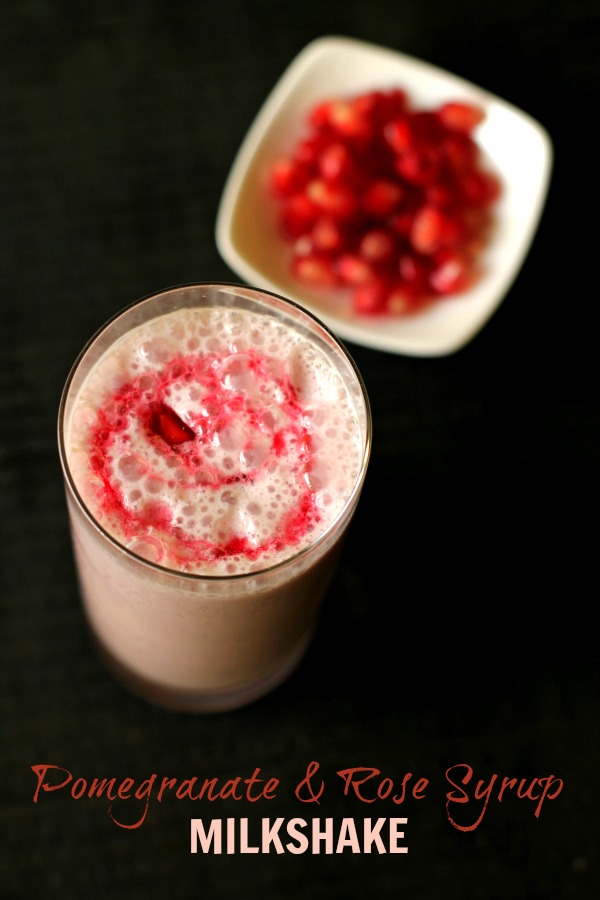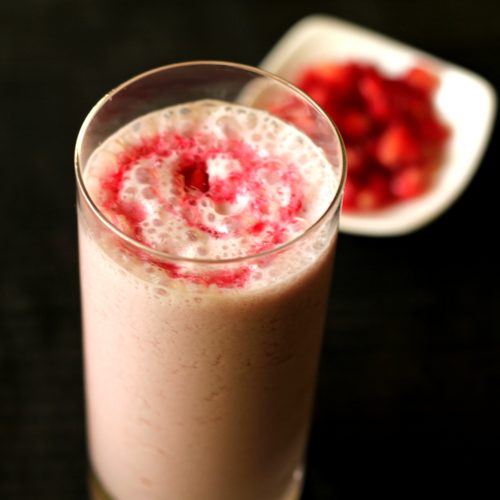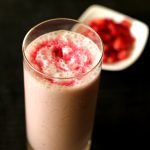 Pomegranate & Rose Syrup Milkshake
A refreshingly delicious drink to beat the summer heat!
Ingredients
1

cup

pomegranate arils

1

cup

chilled milk

2-3

ice cubes if required

3

teaspoons

sugar

adjust to taste

1/2 - 3/4

teaspoon

rose syrup

not essence or water
Instructions
Juice the pomegranate arils and discard the pulp (roughage). Add the milk and sugar to it and blend it once.

Pour into a serving glass and drizzle the rose syrup into it. Serve immediately
Recipe Notes
Be careful about the addition of rose syrup. Adding too much of it can be overpowering and the syrup will dominate the flavour of the milkshake. You can skip the rose syrup if you like