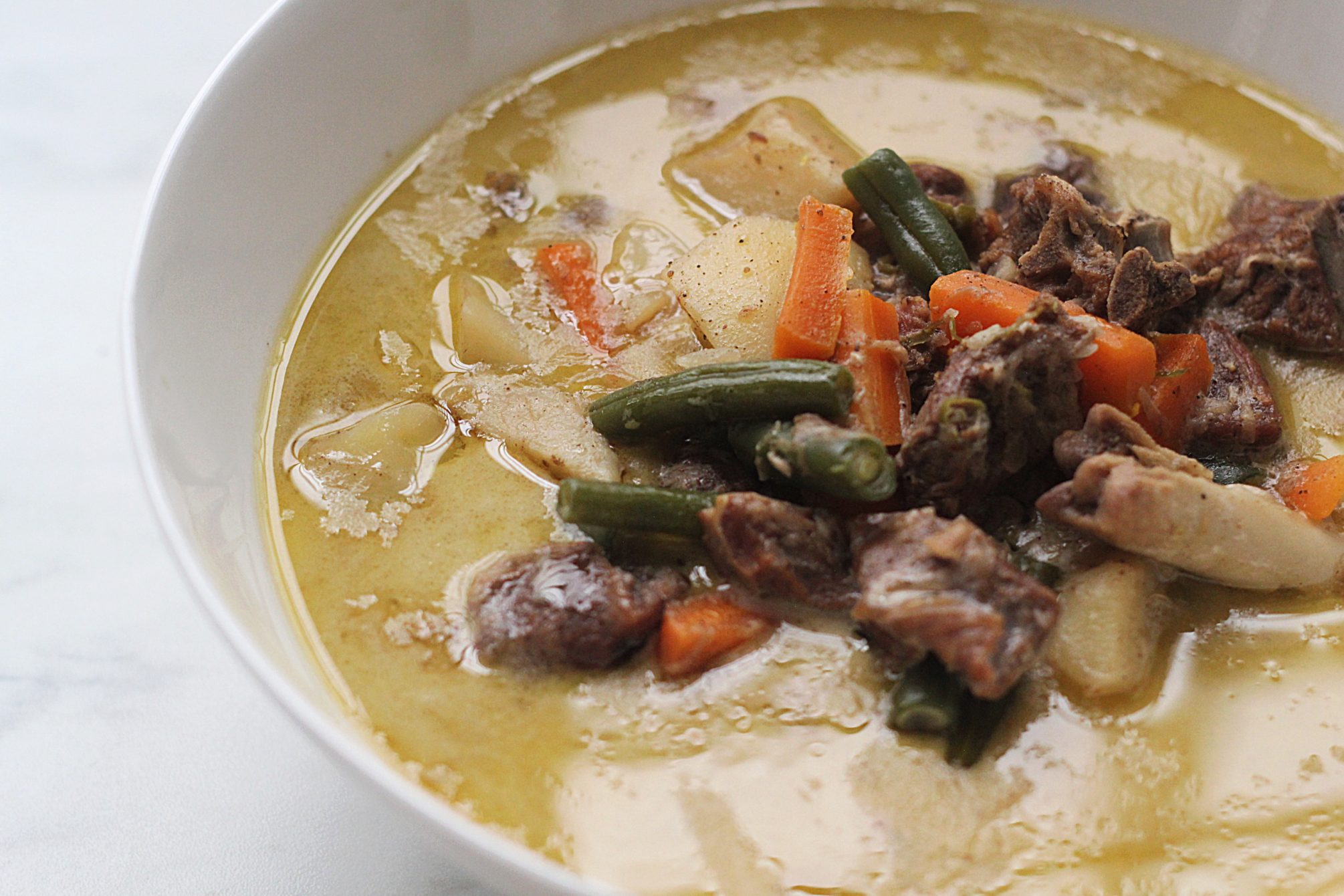 Pin
The electric pressure pot mania has taken over the whole world, I am no exception! For the past 3 years I was trying to source an Instant Pot but it was super expensive in Dubai and so I was planning to ask one of my relatives to buy it for me during the Black Friday sale in the US. To my luck, Nutricook was launched by Nutribullet and it was on a promotional offer that was hard to resist and so I bought one. By the way, to make things clear at the very outset, this is not a sponsored post, I neither got the gadget nor did not get paid to write this review (although I wish I did). I bought the pot because I really wanted to see what the fuss was all about and whether it was worth it and since the Instant Pot was out of my reach at that time I bought this particular brand. I must say that I have not explored all the settings & options yet but from my experience of using it minimally so far it has been worth it in the sense that an electric pressure pot does not require any constant monitoring a.k.a – babysitting. A term that is used so frequently when pressure pots are discussed.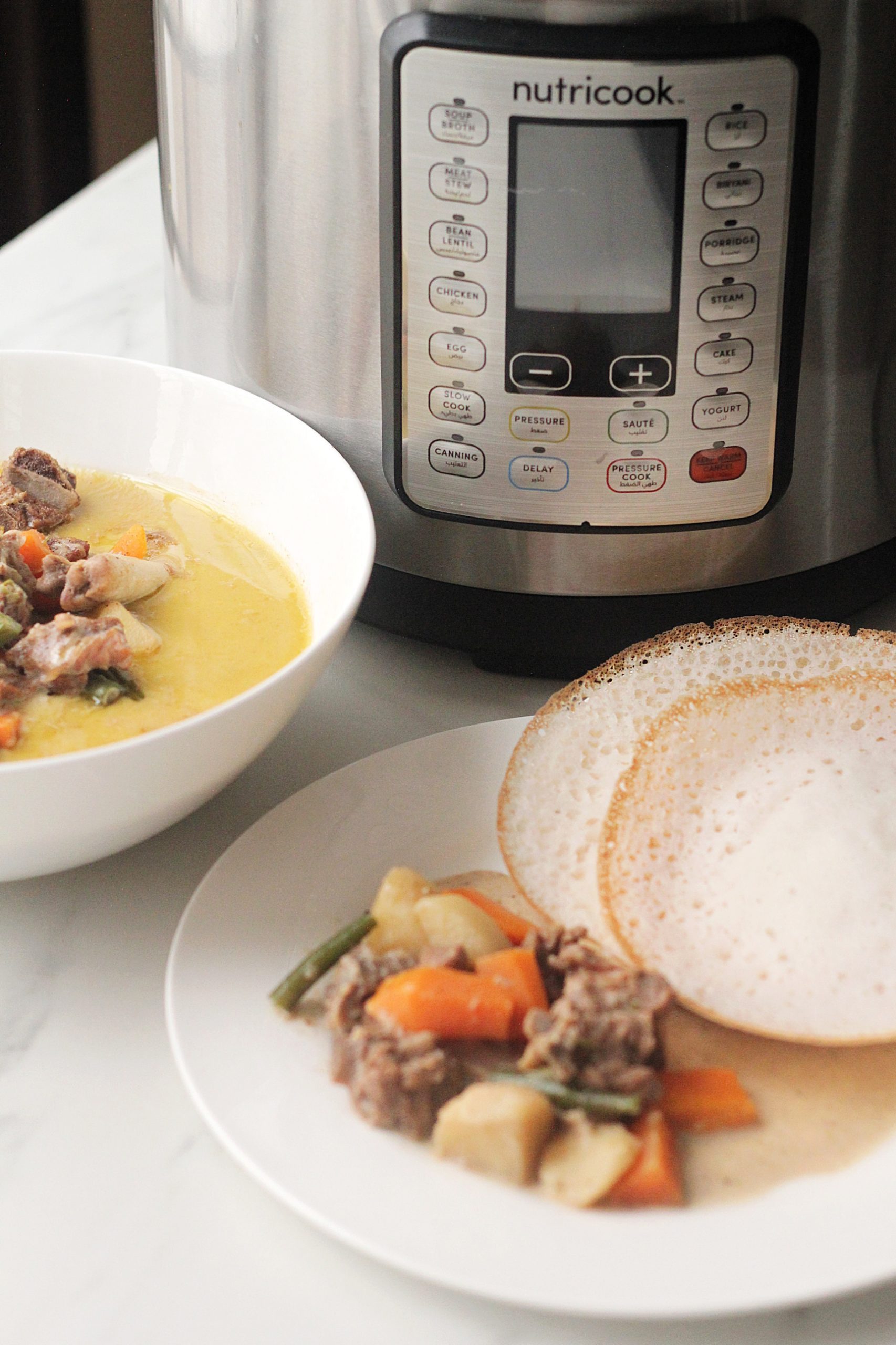 Pin
The pressure pot has plenty of options for various types of cooking. From meat to lentils, egg, porridge and even cake but what caught my attention was the 'Biryani' option. My man & I were floored at the idea of making a quick biryani because we are such big fans of it. I can't wait to try making my first biryani in this gadget and if it turns out well I'll be sure to share the recipe with you. For what it's worth, it may end up being a comforting mid week meal if not a fancy showstopper for a party. Either ways, I'm willing to risk my precious basmati grains for that experiment.
Speaking of experiments, we kept the pot unboxed for the longest time. Starting trouble I would say. I was terrified to use it but asked a whole bunch of happy pressure pot users and was reassured that I was incapable of screwing it up no matter how hard I tried. So I threw away the box and presented the pot to my husband who jumped right in and made a lovely mutton stew with a tinge of green. He used a few coriander leaves while grinding the masala, however, I left them out when I was making this stew again for the sake of the video. You may add a few leaves if you wish.  Don't forget to scroll right down & check out my YouTube video!
Pin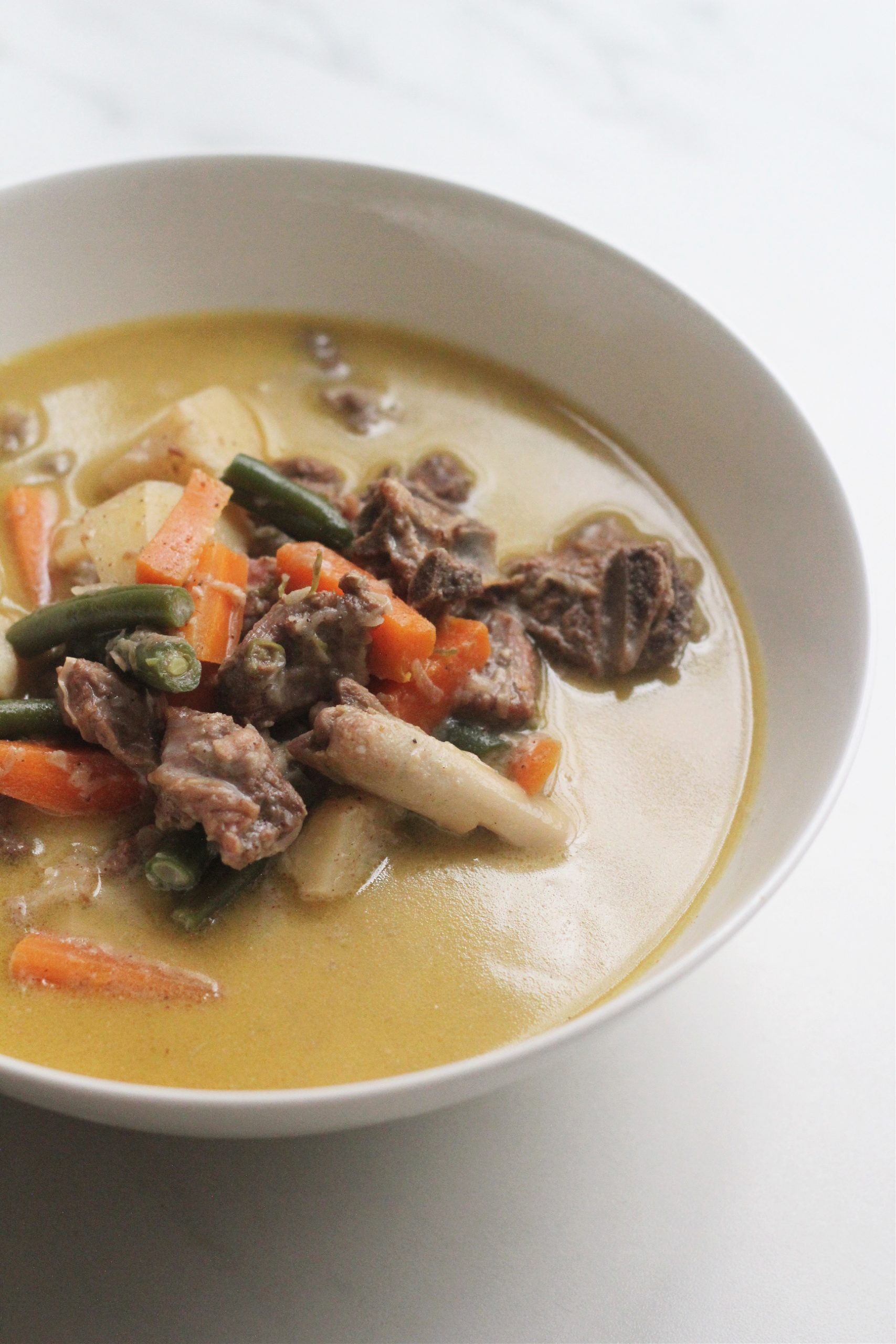 Pin
What I enjoyed about the process of making this stew was that the pot ensures that you have very few pots & pans to wash. Oh how I love that feature about it. It is similar to making a stew in a classic Indian pressure cooker actually, but then one has to constantly hover around the kitchen to count the whistles. This aspect is taken care of by the electric pressure pot and you can just dump your ingredients and go watch that last episode of that Netflix series in peace while the pot quietly does it's job. Ofcourse, you still have to come & open it and serve the food yourself. How I wish they invented a gadget that would buy my groceries, cook my meals & self clean too. Sigh!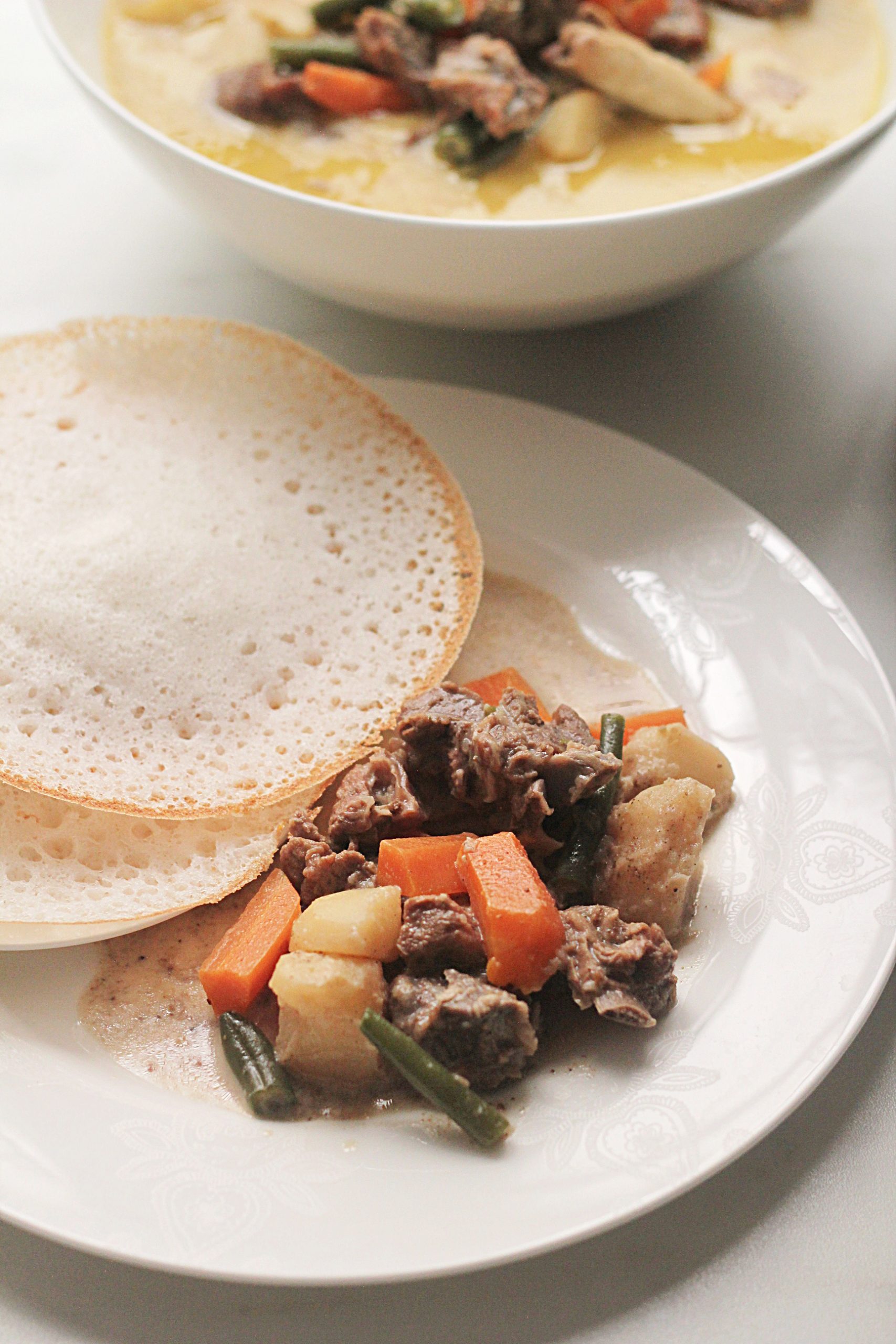 Pin
New here? Subscribe to my free newsletters with my latest recipes!
Tried my recipe? Do leave a comment on this post down below and don't forget to give it a star rating! It will really help more readers discover my recipes! Do share a picture on Instagram with the hashtag #ruchikrandhaprecipe and tag me @ruchikrandhap and I will feature your post in my stories! 
Don't forget to check out my latest videos on my YouTube channel. If you like what you see, do give me a thumbs-up (like), share & comment and subscribe to my channel so that the gods of YouTube (a.k.a algorithms) recommend my channel to a wider audience with similar tastes and more & more people can discover my videos! I also share quick 30 second videos on Reels on Instagram so don't forget to check them out!
And while you're here, do follow me on Instagram, Pinterest,  Facebook and Twitter. If you'd like to say hello or have detailed queries do send an email at [email protected]. I'd love to hear from you!
Mutton Stew in Nutricook or Instant Pot
Mutton Stew is a much loved coconut based curry that is enjoyed along the coast of Karnataka & Kerala. This is an improvised version of Catholic style stew prepared in an electric pressure pot
Keyword:
Mutton Curry, Mutton Stew, Stew
Ingredients
1

kg

mutton on the bone

3

medium sized potatoes, peeled and cubed

3

small carrots, peeled and cubed

12-15

french beans, cut into 1" size pieces

1/2

cup

frozen green peas, optional

2

medium sized onions, finely sliced

1

tablespoon

finely chopped garlic

2

green chillies, finely chopped

2

tablespoons

ghee

2

cups

coconut milk
For the stew powder
2

tablespoons

whole black peppercorns

1/4

teaspoon

turmeric powder

1

teaspoon

aniseed

1/2

teaspoon

fennel seeds (saunf)

6-8

cloves

4

cardamoms

1

stick cinnamon

1

blade of mace

2

petals of star anise
Instructions
Switch on the Nutripot and select the 'SAUTE' mode. The display screen shows 'ON' when it is ready. Add the ghee and fry the onions till golden brown and add the garlic and green chillies and fry for half a minute.

Add the ground stew powder and the meat. Add 1-1/2 cups of water and salt to taste. Cover the lid and cancel the 'SAUTE' mode.

Turn on the 'MEAT/STEW' mode and set the timer to 20 minutes. Put the vent in sealing mode and cook till the timer goes off

Then initiate quick release by turning the whistle to venting mode. Once the steam has been released, open the lid and add the vegetables.

Put the lid back on and turn the vent to sealing mode again and turn on the 'BEAN/LENTILl' mode and cook for 5 minutes.  Once the timer goes off, initiate quick release by turning the whistle to venting mode. Once the steam has been released, open the lid and change the mode to 'SAUTE' mode and add the coconut milk.

Give the stew one boil (without closing the lid). Check taste and adjust salt if required. Turn off the switch after 2 minutes.

Serve with appams or rice