Many many years ago, when I was in Mangalore I had the opportunity of tasting the milk toffee which was part of the Christmas goodies served by my aunt when I was visiting her. On the first look I found it pretty unusual that something like a burfi was served on the otherwise traditional platter. I was pretty young that time and didn't know much about cooking let alone know what went on the Christmas platter. What I tasted was simply marvellous. Yes, the sweetness was tooth tingling but it had this great taste that wasn't simply milky like peda but more of an intense, rich taste of milk that has been reduced over slow fire. I have been trying out different recipes and I guess the one below resulted in what was closest to what I had eaten several years ago.
If you are the kind who loves milky sweets then you must try this recipe as it is an easy one that uses condensed milk instead of regular milk. It is half the battle won as you don't have to stir the mixture endlessly waiting for the milk to thicken. The addition of cocoa powder is purely optional but it does give a mildly chocolatey taste which is perfect for chocoholics with a sweet tooth
Click on the image below to save this recipe on Pinterest!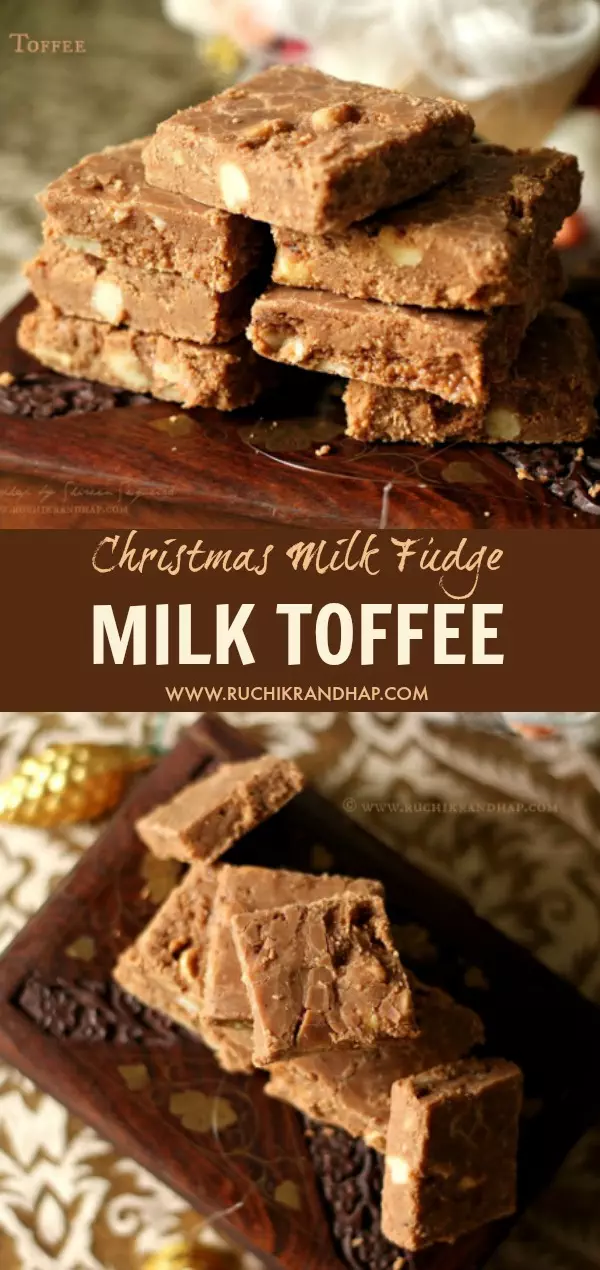 Pin