BOSHI#21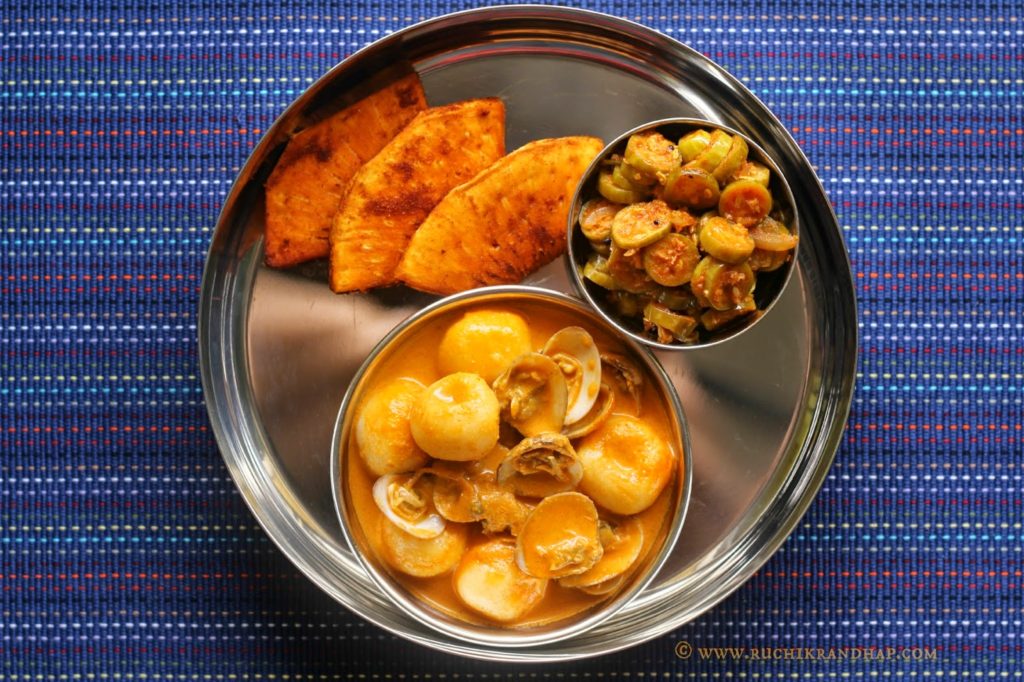 One of my most favourite ways to eat clams (kube) is the kube mutli – clams and rice dumplings in a spicy coconut based gravy. The taste is simply out of the world! I hadn't made this in ages and I thoroughly enjoyed some when I made them recently 🙂 I have paired it with breadfruit that I usually prefer shallow frying and ivy gourd made fugad (sukka) style.
I hope you give this boshi a try and let me know how you liked it! If you have tried any of my recipes please drop me an email at ruchikrandhap@gmail.com. I'd love to hear from you!
Do check the complete Boshi series
here
RECIPES:
1.
Kube Mutli
2. Breadfruit Fry (made with basic bafat powder-salt-tamarind marination. Recipe to follow)
3.
Tendli Sukhi
(made the same way as sonay sukhe)