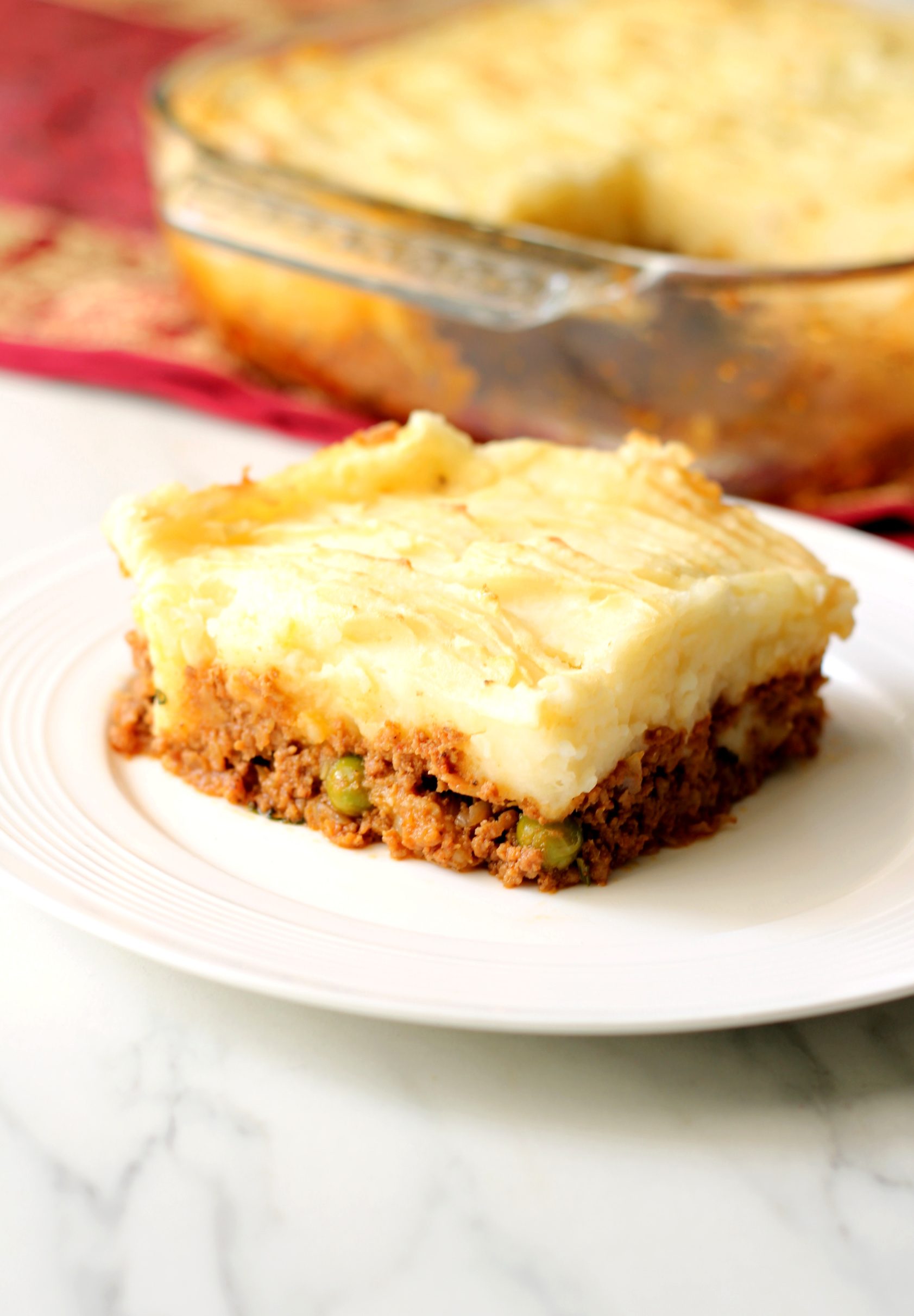 Pin
I love mince and I keep looking for recipes to enjoy it. I have been making this dish since years but never got around to posting the recipe because I wanted to shoot a video and post both in one go (please scroll down to the bottom of the recipe to view the video!). So here's presenting, a classic shepherd's pie with an Indian twist – this is how I choose to begin my new year! With a mouthful of deliciousness! You see my family is a fan of this dish ever since I started making it. It is a great way to make kids eat without a fuss because who doesn't love minced meat and potatoes right? This is not a fancy shmancy recipe because I have deviated from all the original recipes that call for milk and flour and stock and lots of butter. Since there is cheese that goes into the mashed potatoes I have kept the rest of the recipe simple and not as calorie laden as it usually is.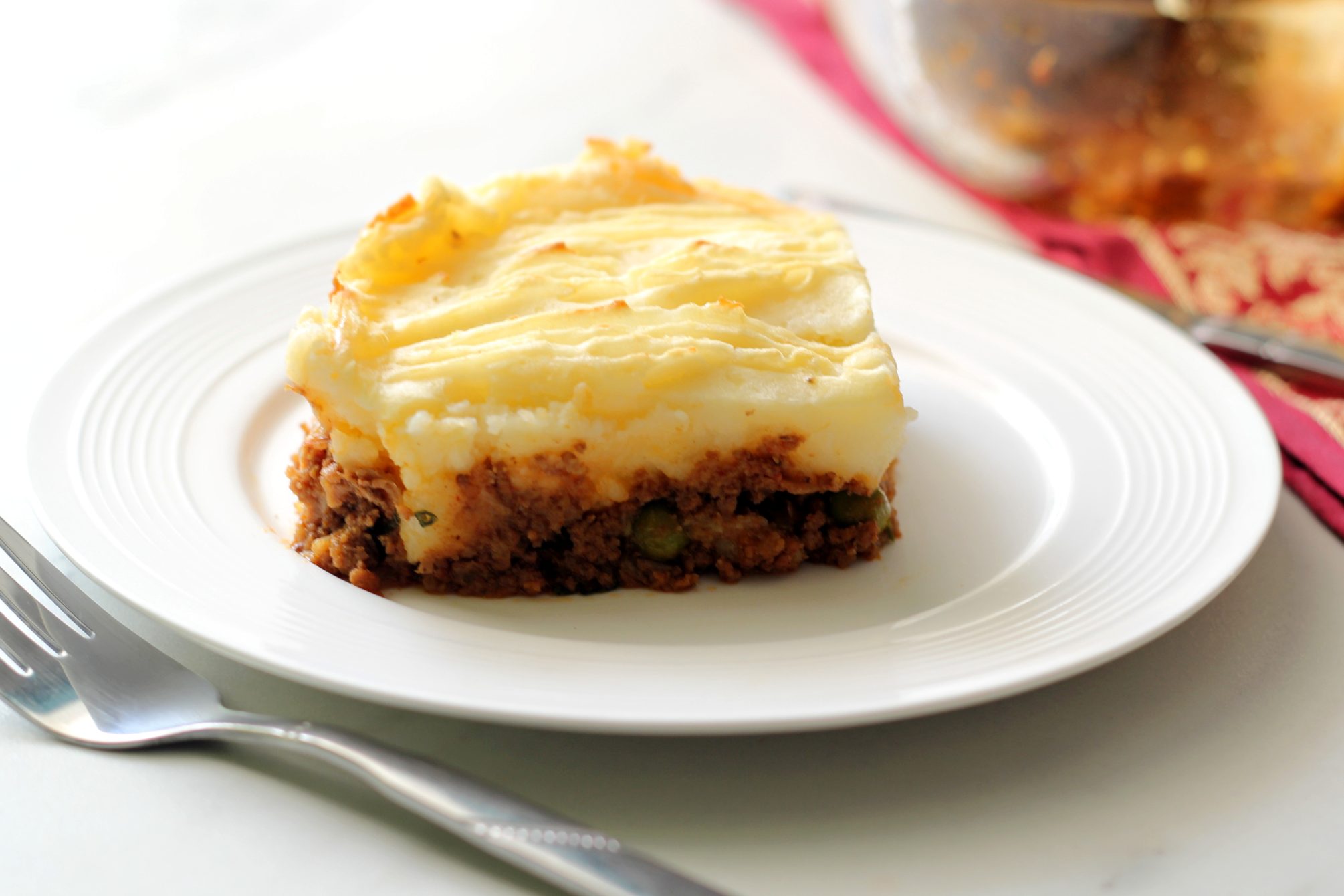 Pin
Well, it is not that we are exceptionally health conscious because even though we adults go easy on rich food, I like to indulge my kids sometimes and they simply love it this pie. While I prefer to make it with minced beef you can use chicken instead. If you love lamb, then go for it because this is such a versatile and forgiving dish that you can tweak the recipe to suit your palate. Secondly, if you are not keen to make it spicy, then do feel free to tone down the spices or skip them altogether. Just make sure that you don't skip the pepper powder and the tomato paste because these are the basic ingredients that make the dish what it is.
I hope you make this dish and enjoy it as much as we do. If you like it, do let me know. I'd love to hear from you!
I wish you all a very happy, peaceful & healthy New Year 2020! May you be blessed beyond measure!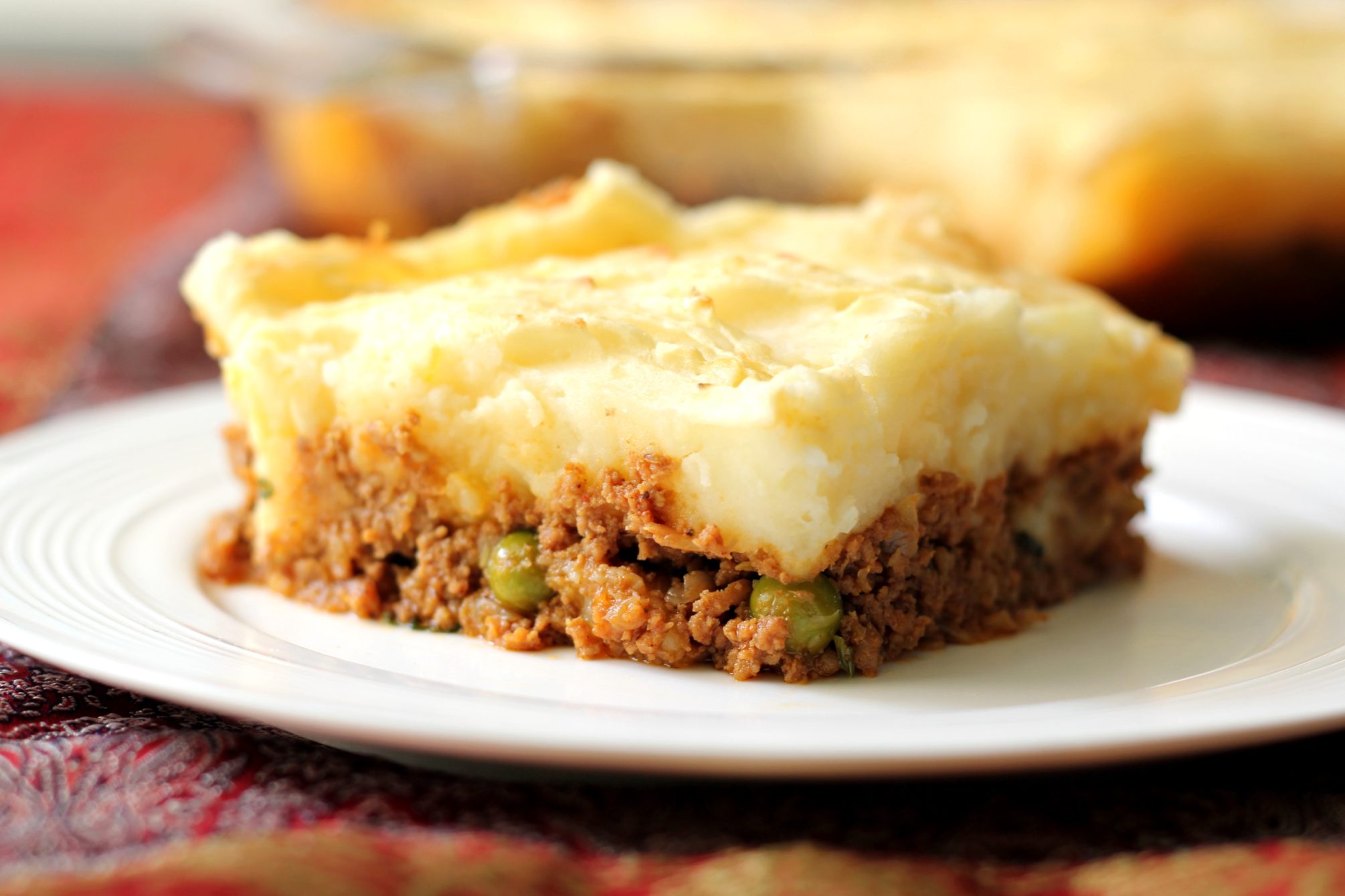 Pin
Click the image below to save this recipe on Pinterest
Pin
Indian Style Shepherd's Pie | Minced Meat Pie
A classic Shepherd's pie (also called as cottage pie) with an Indian twist! Delicious meat pie with a beautiful mashed potato crust with all the masala to tickle your Indian tastebuds!
Ingredients
For the mince:
2

tablespoons

oil

2

medium-big

onions (250 grams)

finely chopped

1

tablespoon

ginger paste

1

tablespoon

garlic paste

1

green chilli

slit

1

teaspoon

red chilli powder

1/2

teaspoon

pepper powder

1

teaspoon

coriander powder

1

teaspoon

cumin powder

1/4

teaspoon

turmeric powder

1/2

teaspoon

garam masala powder

2

teaspoons

tomato paste

2

tablespoons

thick yogurt

curds, whisked

1

tablespoon

chopped coriander

1/2

cup

frozen green peas

500

grams

beef

chicken or mutton mince
Optional Layer
1

cup

button mushrooms

2

teaspoons

oil

2

teaspoons

butter

salt & pepper to taste
For the potato mash
3

large

potatoes (750-800 grams)

1

egg yolk

1/2

cup

grated parmesan or mozzarella cheese

salt & pepper to taste
Other ingredients:
butter to grease the baking dish
Instructions
Lightly wash the mince (optional) and drain on a fine slotted colander.

Heat the oil and fry the green chillies on a low heat till they turn translucent. Then add the ginger and garlic paste and saute for a few seconds. Add the chopped onions and fry till they turn translucent. Then add the tomato paste and fry for a few seconds

Reduce the heat completely and add the spice powders. Fry for a few seconds before adding the minced meat.

Fry the meat on a medium high heat till the colour deepens, around 3-4 minutes. Then add the whisked yogurt, salt to taste and chopped coriander leaves and continue to cook on medium heat till the meat is done. Add the frozen peas and continue to cook for another minute. Remove from heat and keep aside

To make the optional mushroom layer, wash and cut the mushrooms into thin slices. Heat a saucepan and add the butter & oil in it. Add the sliced mushrooms and fry them on a high heat till they soften and shrink in size. Season with salt & pepper. Remove from heat & keep aside.

Wash and pressure cook the potatoes with their skins on for about 7-8 whistles. Turn off the heat and let the pressure cooker cool down until you are able to remove the weight easily. Remove and cool them.

Skin the potatoes and mash them into a bowl. Add the egg yolk, salt, pepper & grated cheese and mash everything well again.

To assemble, grease a 9X9 inch square or 9 inch round ceramic or glass, oven safe bakeware with butter. Add the cooked mince and level off the surface. Top it up with the optional mushroom layer or directly add the mashed potato mixture

Level off the surface of the mashed potatoes, then run a fork through the surface to form a pretty design.

10. Preheat an oven at 180 degrees C and bake for 12 minutes. Then change the oven setting to 'grill' mode and grill for 3-4 minutes or till the pie gets a beautiful golden crust.

11. Remove, cool slightly and then gently run a knife through to yield 9 equal portions.

12. Serve hot immediately