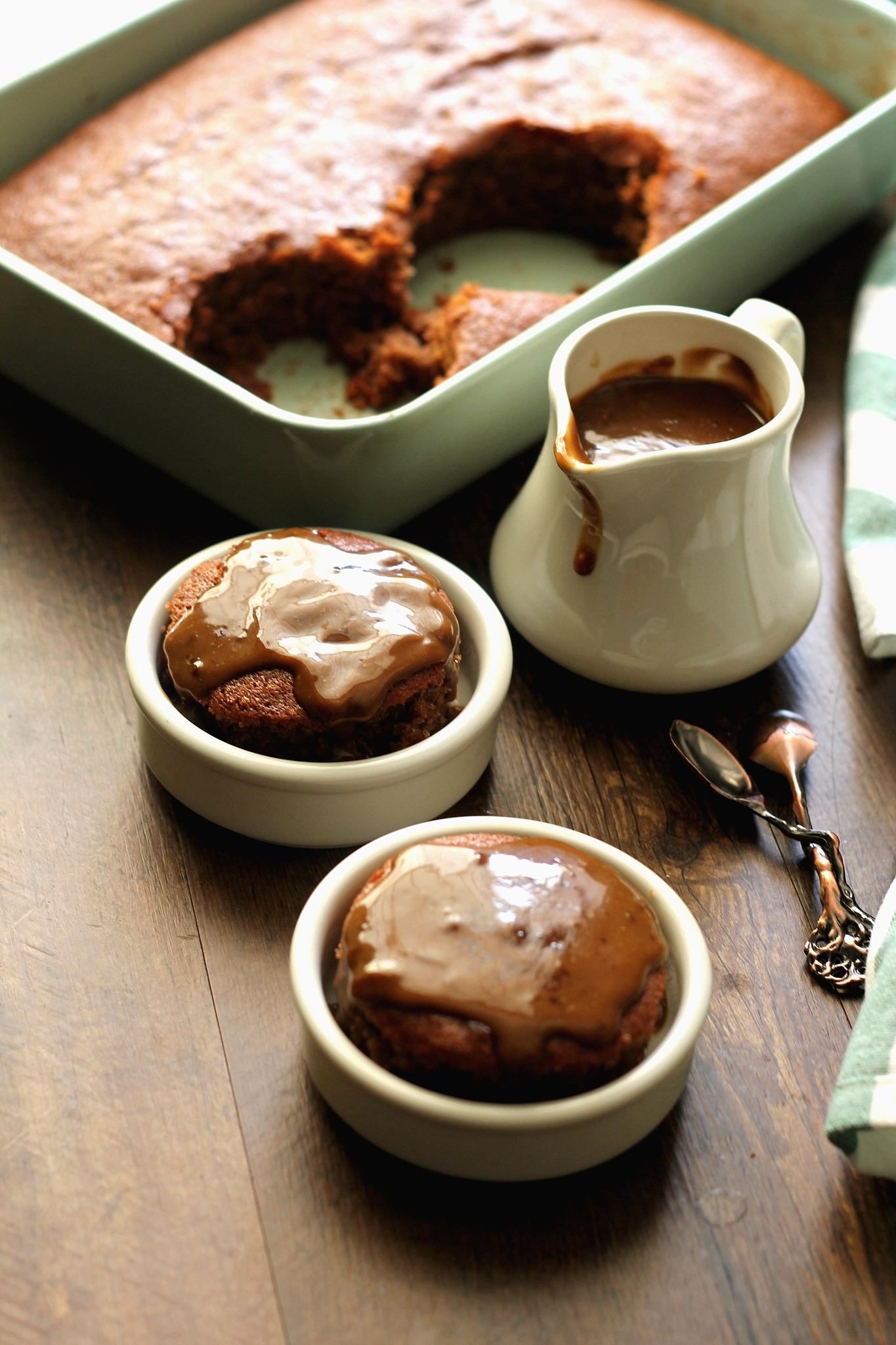 Pin
How many coffee lovers do we have in the house? Please raise your hands! (you will find me frantically waving both my hands!). Well, if you are a coffee lover who is looking for an intensely coffee flavoured, gooey, sticky, melt-in-the-mouth kind of a dessert for the upcoming festivities then look no further! Your search ends here! Presenting the Hot Espresso Cakes, a treat for the coffee lover and especially for the one who loves hot desserts. I am one of those people who loves a good dessert and unless I absolutely run out of time to make one, I serve ice cream. A few weeks ago I decided to make this dessert and was bowled over by how simple the recipe was.  All you need to do was dump the ingredients in a bowl, whisk, bake and serve. Seriously!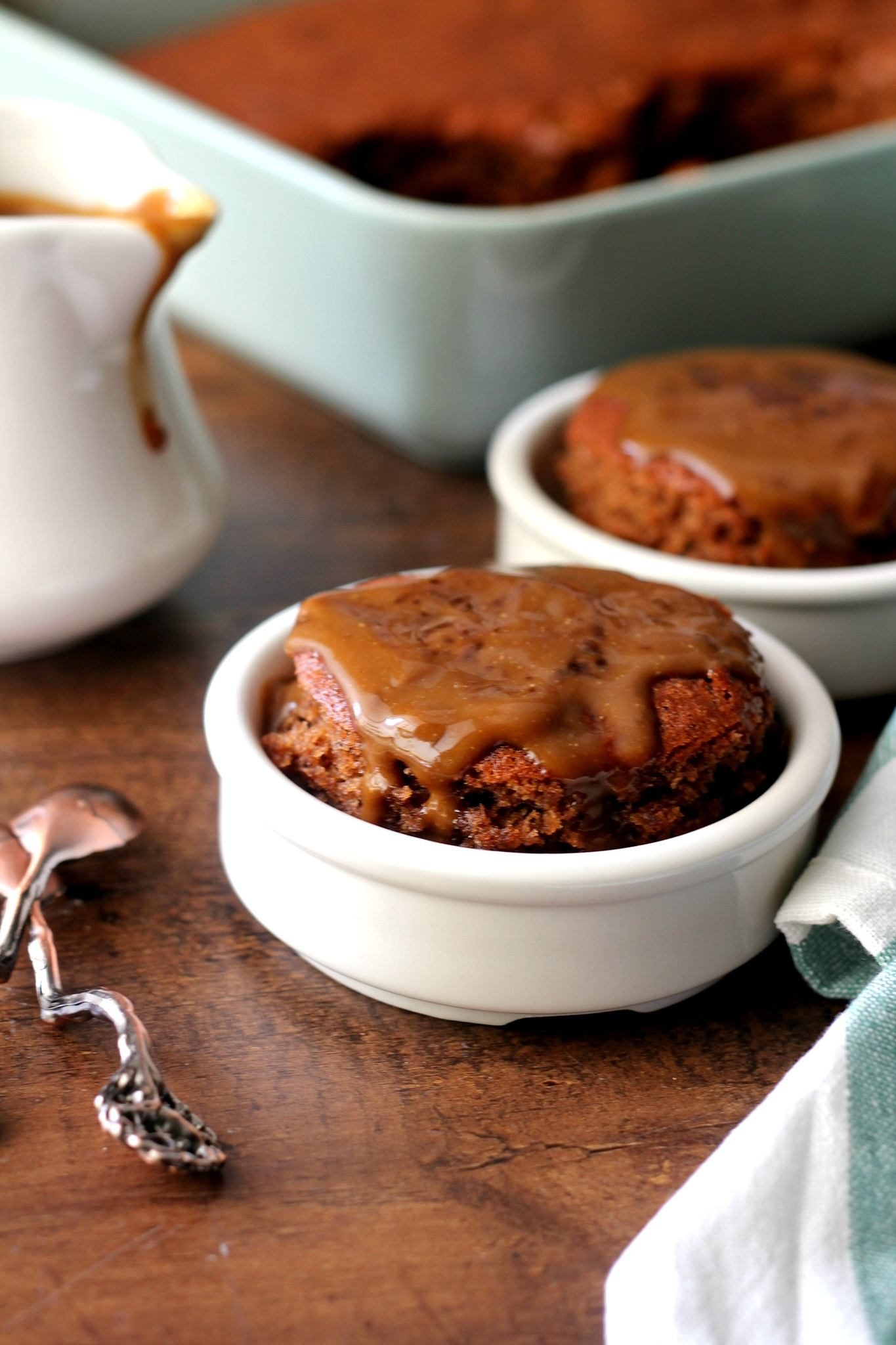 Pin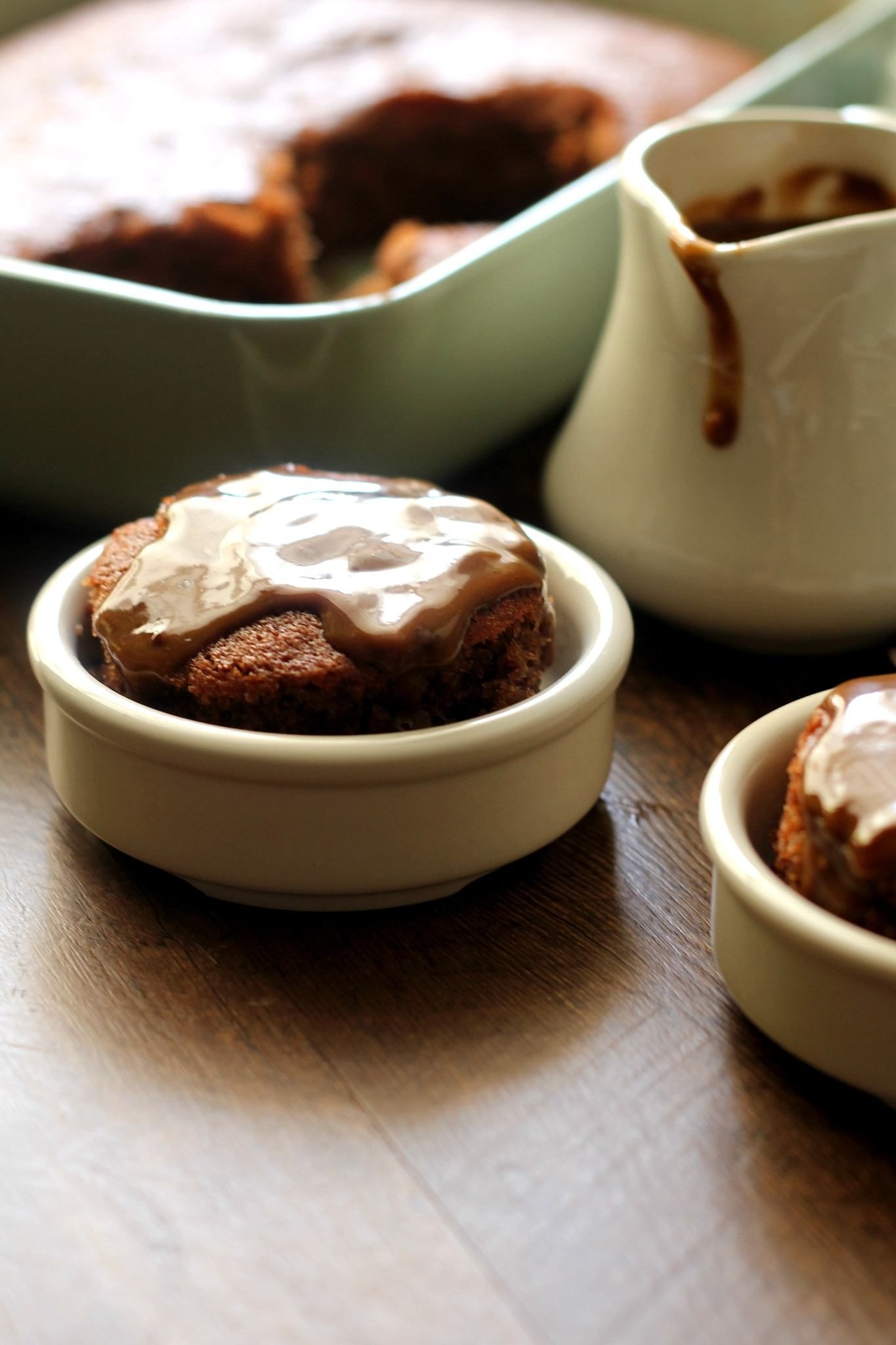 Pin
If you ask me, you can prep up ahead of time (as in, keep the dry ingredients and wet ingredients weighed & ready to go) and all you need to do is put them together and bake. This dessert is best served hot so you can also make the cake and sauce ahead of time and reheat the two separately and serve together. However, a freshly baked cake tastes best simply because it is fresh and hot and moist! But yes, it is a very forgiving recipe!
I made this dessert for a party and everyone loved it, especially the cake which was ultra spongy. The sweetness is just right and the first time I made it for the kids I had increased the coffee, so I reduced that the second time around and it was all good.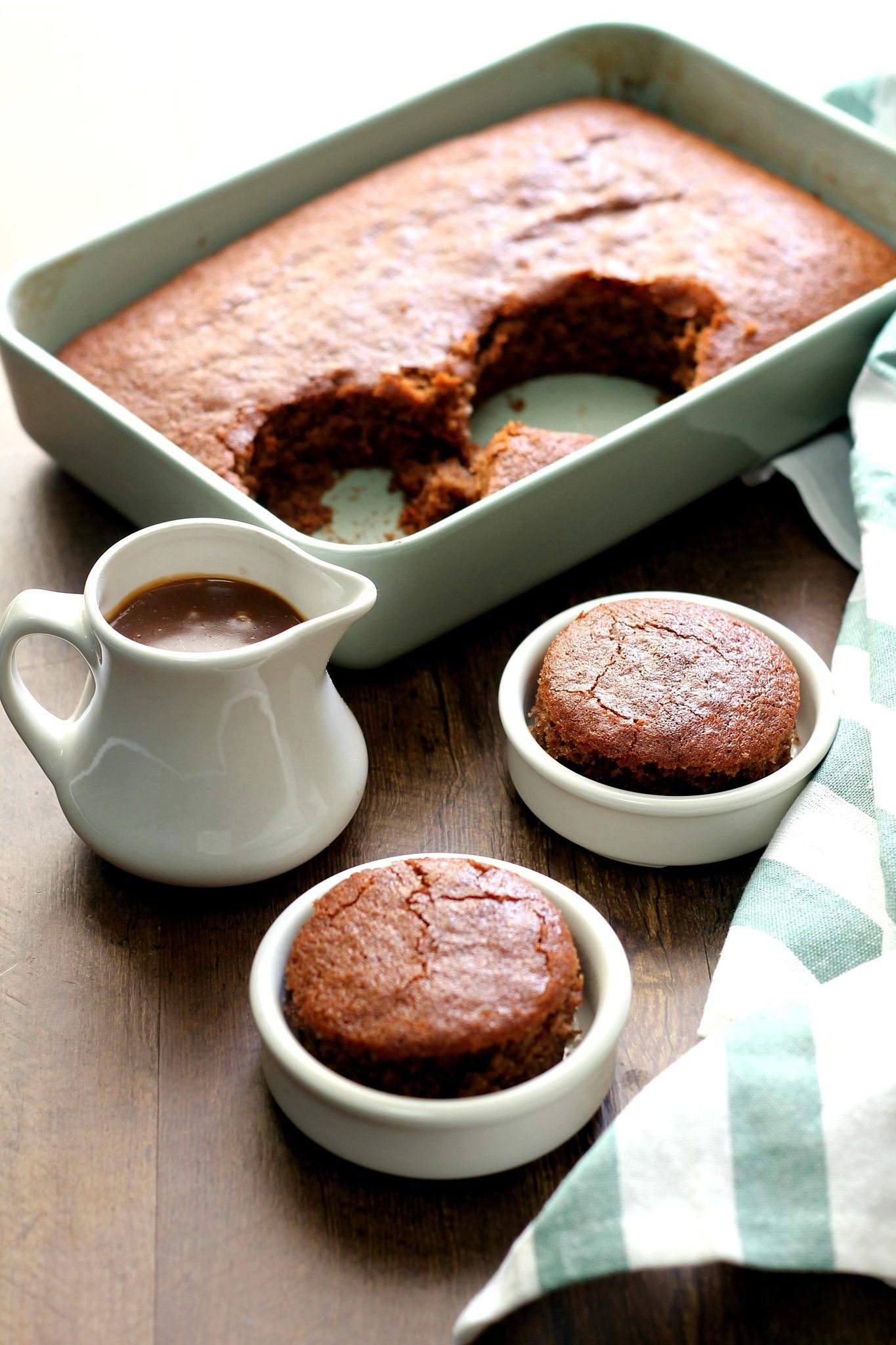 Pin
Hot Espresso Cakes
Espresso or coffee flavoured mini cakes are a wonderful way to end a meal! Topped with a silky smooth coffee sauce, these delicious mini cakes will sell like hot cakes! Pun intended!
Ingredients
175

grams

all purpose flour

maida

175

grams

unsalted butter

at room temperature

175

grams

soft brown sugar (muscovado)

3

eggs,

lightly beaten

1

teaspoon

vanilla extract

1

tablespoon

baking powder

1

tablespoon

cocoa powder
To make the espresso/coffee
1-1/4

cups

water

1

tablespoon

instant coffee powder or 1/2 tbsp espresso (I used Bru)
To make the coffee sauce:
1

cup

freshly brewed coffee

1/3

cup

(65 grams) muscovado sugar plus extra 2 tablespoons if required (adjust to taste)

2

tablespoons

cornstarch

125

ml

fresh cream
Instructions
Preheat oven to 180 degrees C. Grease and dust a 7X11 inch rectangular baking dish (glass/ceramic or tin). Brew the coffee and allow it to cool.

Sift the flour, baking powder and cocoa into a bowl. Add the butter, sugar, eggs and vanilla extract and using a whisk beat everything together till the mixture is smooth and without any lumps. Add 3 tablespoons of the prepared strong coffee (cooled) and whisk everything well.

Pour the batter into the prepared baking dish and level off the surface. Bake for 30-32 minutes or till the skewer inserted comes out clean.

While the cake is baking, prepare the coffee sauce. Mix the cornstarch with 2 tablespoons of the prepared coffee till no lumps remain. Transfer this mixture to a saucepan, add the remaining coffee, cream and sugar and whisk everything together. Simmer gently for approximately 2 minutes or till the sauce thickens. Remove from heat and pour into a serving dish/sauce jug if you wish. Cover with clingfilm to prevent the cream from thickening.

When the cake is out of the oven and still hot, carefully punch out 6 rounds using a 9cm round cookie cutter. Alternatively you may also cut the cake into squares. Transfer each portion into a serving bowl or plate and pour the prepared coffee sauce over it. Serve immediately. You may also serve it with some vanilla or chocolate ice cream on the side. Tastes simply divine!
Recipe Notes
Brewing the coffee: By brewing I mean boil some water & add the coffee powder to it and allow it to simmer for a few seconds before taking it off. If you are using instant coffee granules/espresso a half a minute or so will suffice. If you are using the filter coffee kind of coffee powder, brew it longer (maybe 1 min or more) and then allow the coffee to rest undisturbed so that the sediment (coffee grounds) settle and then you can filter and use the clear liquid. This recipe is made with instant coffee, so please use your judgement if you are using coffee grounds.
For an eggless version of this cake you can either replace eggs with flaxseed mixed in water or bananas. However, if you have a favourite eggless chocolate cake recipe, use that
The sauce will thicken as it cools so you may need to loosen it up with some milk or cream. Just whisk it very well or it could turn lumpy
If you are running short of time you can bake the cake ahead of time and microwave it before serving. Alternatively use the 'keep warm' option of your oven. The sauce is best made fresh.