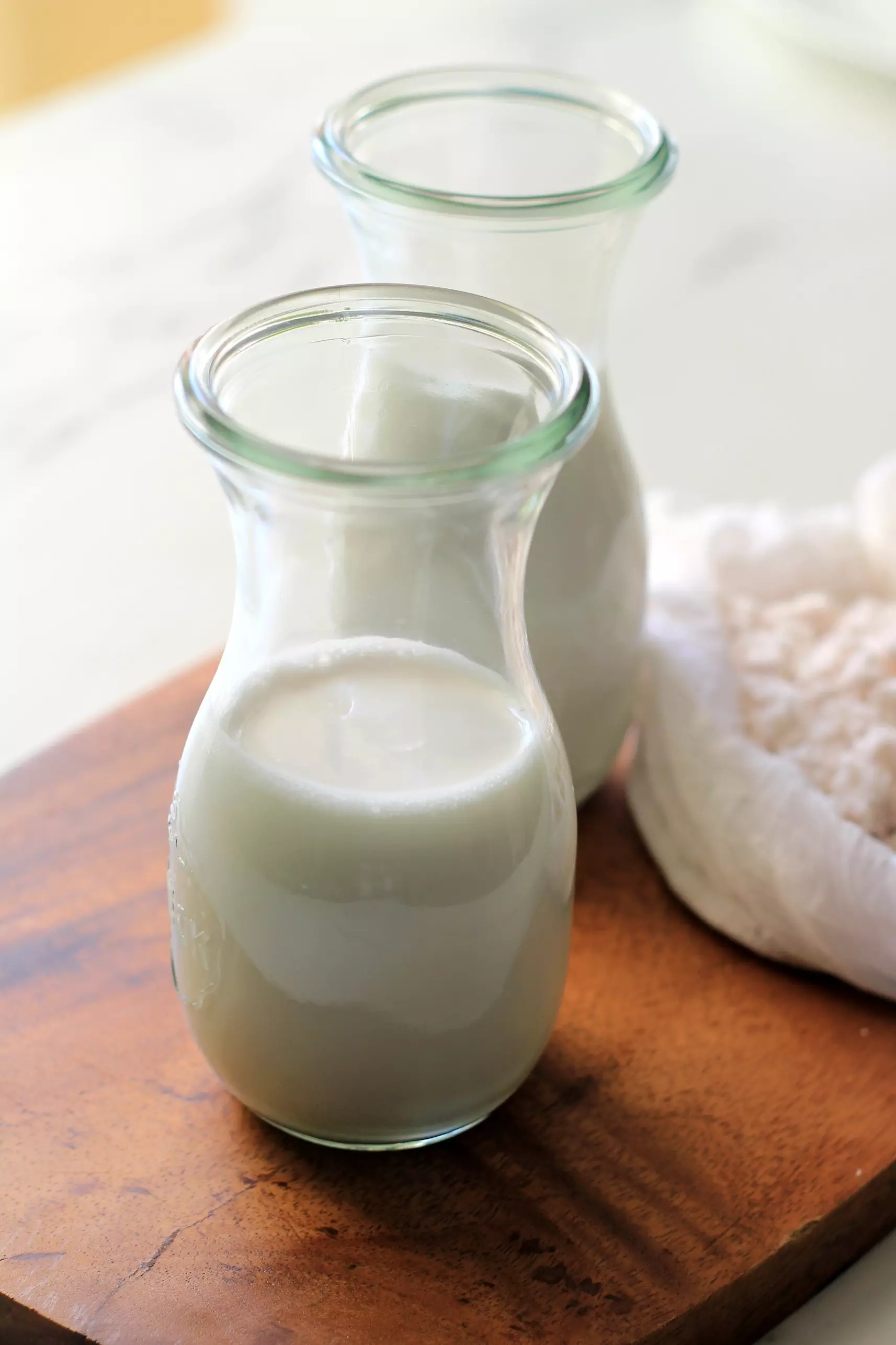 Pin
The coconut and its by products are associated with a host of health benefits. From aiding weight loss to improving heart health, we hear of new developments in science that point towards the coconut being the wonder food of all time. While the West has woken up to it recently, we Indians, especially South Indians have known its benefits since time immemorial. In recent times, coconut milk has gained popularity with vegans who like to substitute it for dairy milk. There are a whole bunch of coconut milk based recipes floating around the internet. For me, making coconut milk at home is a part of my cooking ritual. I mainly use it to flavour my fish and meat curries and occasionally, payasams. I have tried a few coconut milk based desserts too and I guess my experiments with this wonder milk will never stop.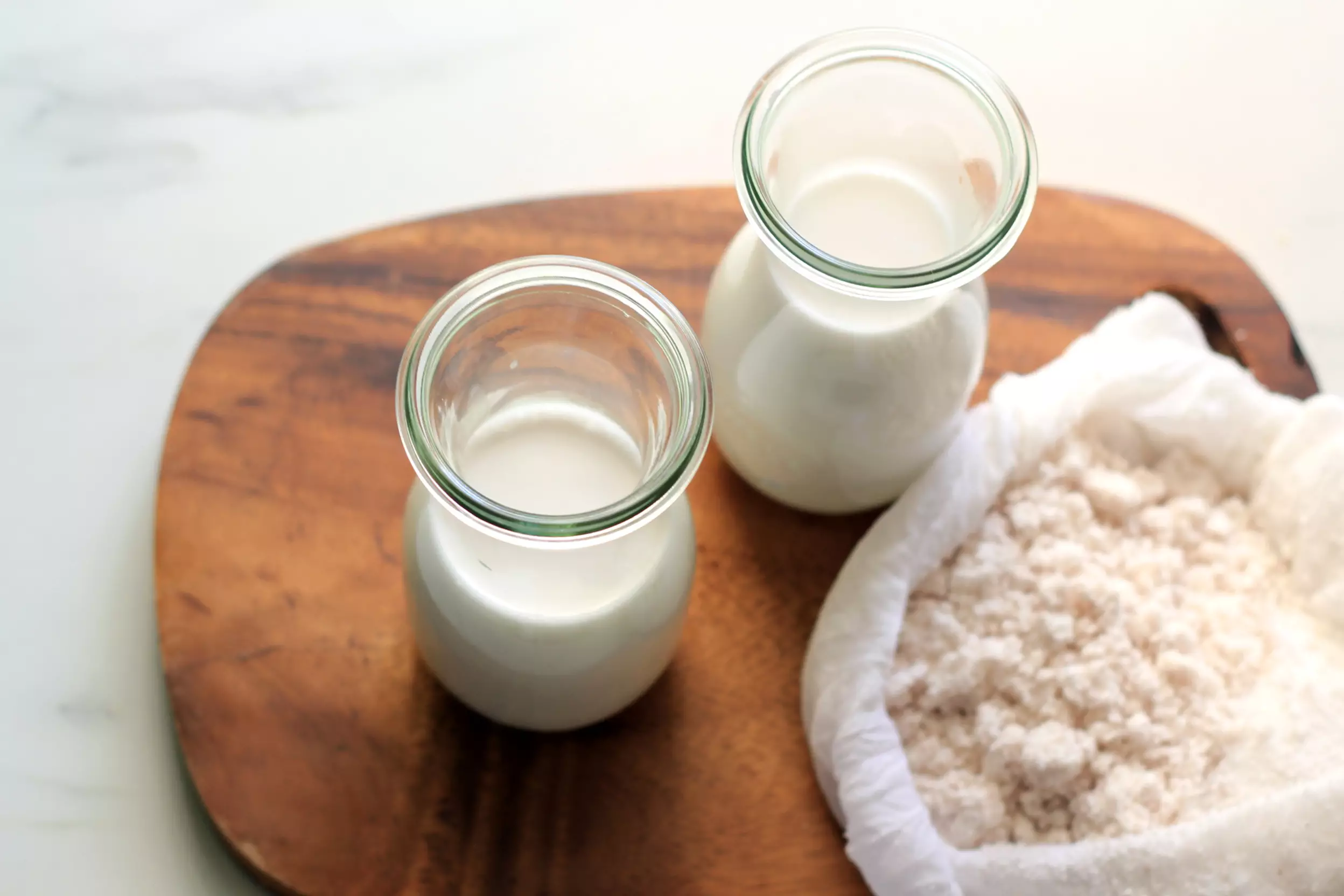 Pin
Today I share with you the simple way of extracting pure coconut milk at home. There is no rocket science behind it. Fresh, homemade coconut milk tastes so much better than the canned version. All you need is some fresh or frozen coconut (desiccated may not yield the desired results), grated or chunks cut into smaller pieces, some warm water, a blender or mixer grinder and a thin muslin cloth to extract the milk. If you don't have a muslin cloth you may use a fine sieve or a tea strainer with a fine mesh.
From start to finish, this process will take you less than 10-12 minutes. You will be left with some creamy, dreamy, fresh and absolutely delicious coconut milk that you can drink immediately or sweeten with some jaggery or cocoa and sugar or whatever you please. You can add it to fish, meat or vegetable curries or make desserts such as payasams, kheers, panacottas or mousses. You can also use coconut milk therapeutically to cure facial blemishes. Coconut milk (full fat) when chilled overnight in the refrigerator forms a thick layer of fat that can be boiled down to extract homemade extra virgin coconut oil. See, I told you it was a wonder milk and your love affair with it will never end if you begin dabbling with the recipes.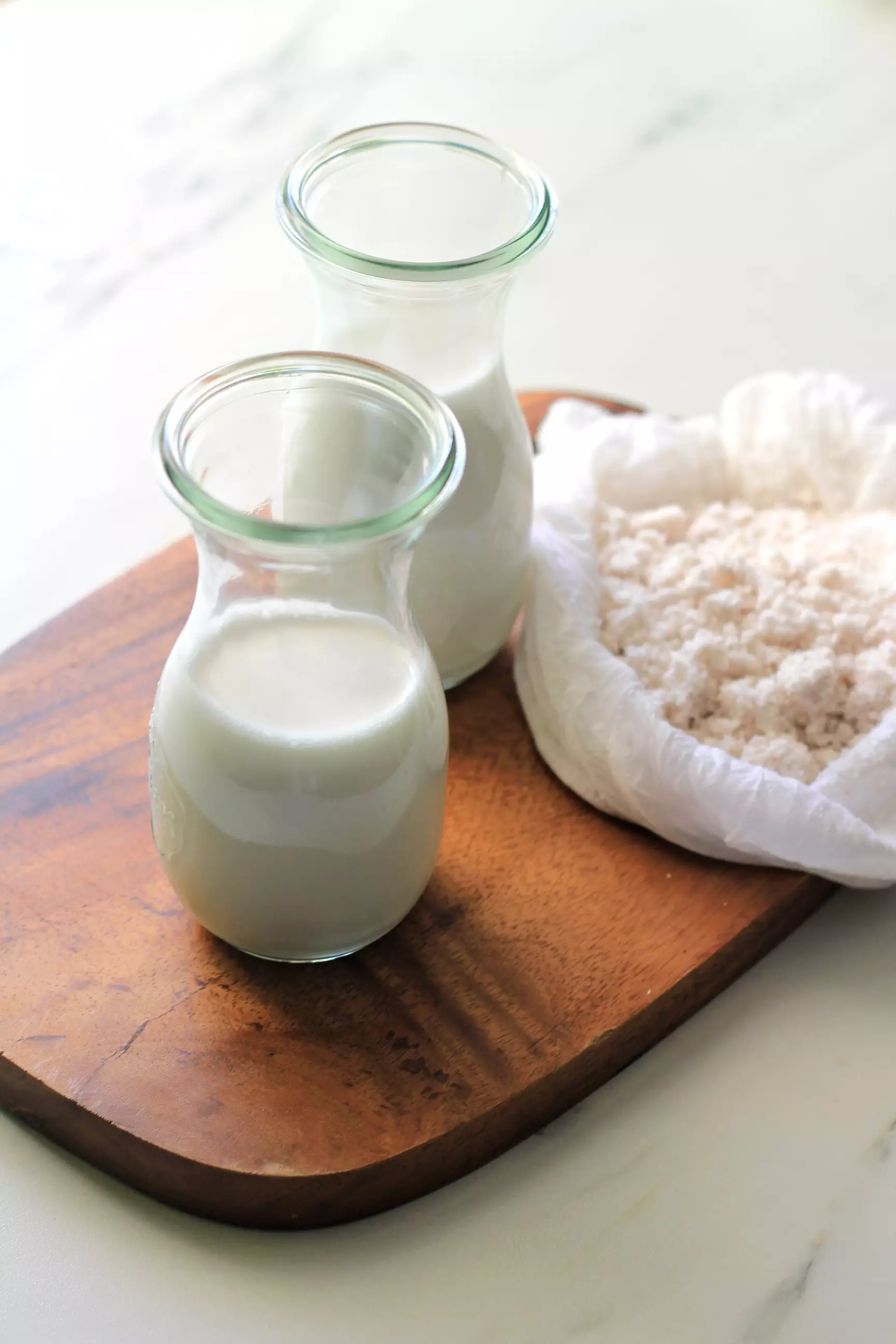 Pin
So go ahead, make this milk at home. I have a quick video for you that I missed sharing here on the blog earlier. It has been up on my YouTube channel for a few weeks now. While you are there, do check out all my other recipe videos. Here's a quick link to the 'Videos' section of my blog. So till we meet again with another post, adios!
New here? Subscribe to my free newsletters with my latest recipes!
If you give this recipe a try do leave a comment on this post down below and don't forget to give it a star rating! It will really help more readers discover my recipes! Don't forget to check out my latest videos on my YouTube channel. If you like what you see, do give me a thumbs-up (like), share & comment and subscribe to my channel so that the gods of YouTube (a.k.a algorithms) recommend my channel to a wider audience with similar tastes and more & more people can discover my videos!
And while you're here, do follow me on Instagram, Pinterest,  Facebook and Twitter. If you'd like to say hello or have detailed queries do send an email at [email protected]. I'd love to hear from you!
Video
Homemade Coconut Milk
Coconut milk is very versatile. It is used to flavour curries, used in baking and desserts and is a vegan substitute for dairy milk. Here is an easy and quick way to make fresh coconut milk that is delicious and rich in nutrients in the comfort of your home!
Print
Pin
Rate
Ingredients
2

cups

grated coconut (fresh, not desiccated)

at room temperature

1/2

cup

hot water

to make thick coconut milk

1-1/2

cups

hot water

to make thin coconut milk
Instructions
Line the mouth of a bowl with a clean, thin muslin cloth or you may also place a fine slotted colander/sieve over the bowl.

Place 2 cups of grated coconut into a mixer grinder or blender and 1/2 cup of hot water. Grind to a coarse paste. (about 10-20 seconds). Transfer this mixture into the muslin cloth

Pull the edges of the cloth to form a secure bundle and squeeze out as much coconut milk as possible. This is the first extract or the 'thick' milk.

Line the muslin cloth over another bowl this time to collect the thin coconut milk.

Transfer the pulp back into the grinder/blender. Add another 1-1/2 cups of hot water (adjust according to the desired thickness of the milk) and grind the pulp to a paste.

Transfer the paste back into the muslin cloth and secure it into a bundle and squeeze out the second extract.

If you wish you can repeat this process one more time to yield the third extract but it will be pretty diluted. However, the third extract can be used if you want to cook anything for a mild flavour of coconut (like potatoes or soup or pulaos)

Use the thick and thin coconut milk as required in recipes.
Notes
You can refrigerate the coconut milk for upto 3-4 hours before using but it is always best to extract it fresh. Also, when you refrigerate the thick milk you will notice that the fat solids will begin to separate so you may need to bring it down to room temperature before using.
Disclaimer
The nutritional values are only indicative.
Tried this recipe?
Please leave a comment & rate the recipe below or share a photo on Instagram and tag me @ruchikrandhap