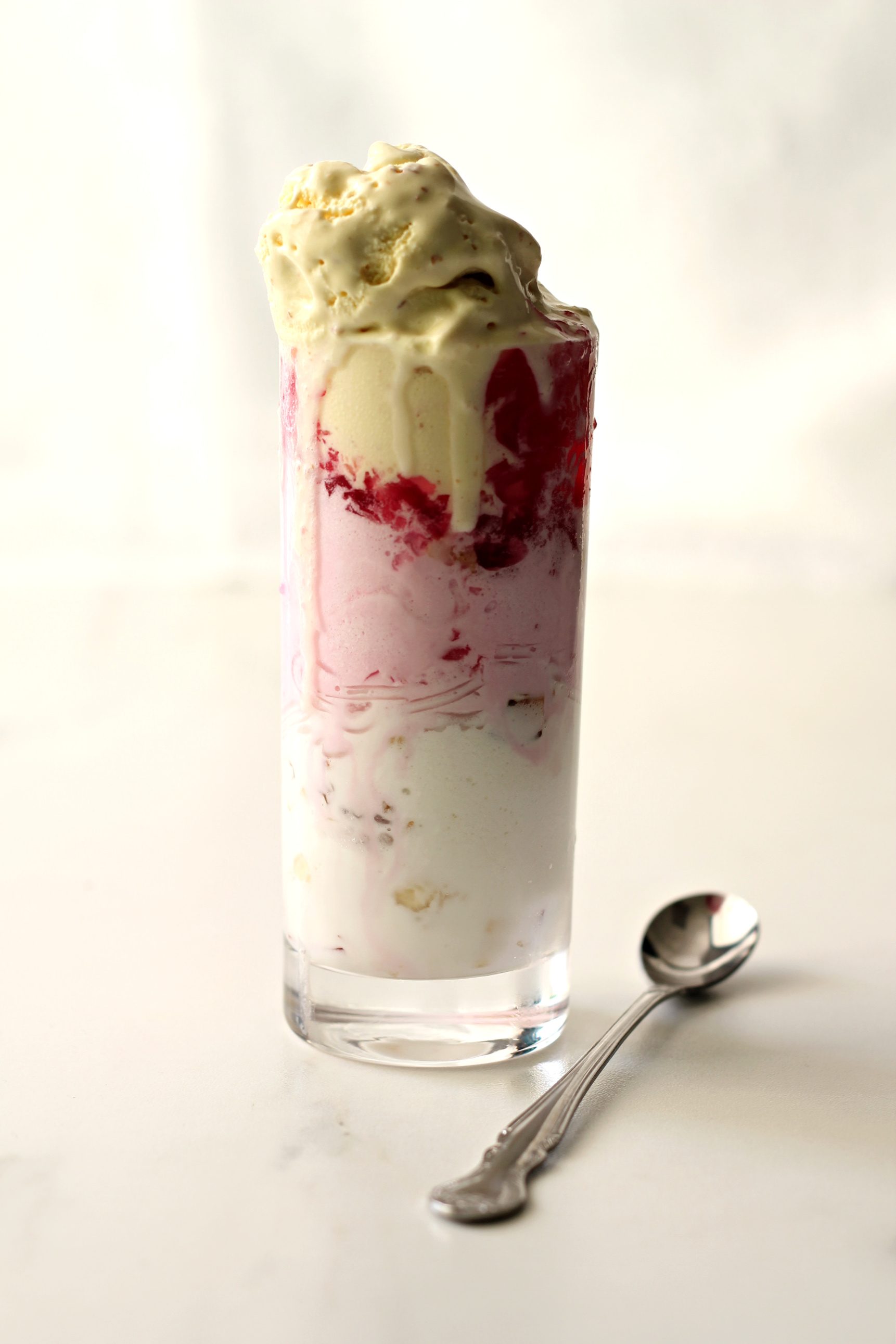 Pin
Most Mangaloreans I know love ice cream. From a particular ice cream parlour in Mangalore. A visit to this place is on the wish list of every Mangalorean visiting their hometown. Non-Mangaloreans who happen to be in our beautiful coastal town don't miss enjoying some ice cream here either. The most popular of the lot is this wonderful, slender, clear glass layered with three different kinds of ice cream along with a mish-mash of dry fruits, nuts, fresh fruit, jelly and well, my most favourite – falooda sev or simply put, vermicelli or noodles made out of cornstarch. This my dear friends is called the 'Gadbad', which perhaps is the most common sight and probably the most ordered treat at Ideal's Cream Parlour and Pabbas (owned by the same person) in Mangalore. From what I have heard, this parfait of sorts first originated in Hotel Diana in Udupi, around 60 kms from Mangalore and was prepared in a hurry and earned its name 'gadi-bidi' which means to be in a hurry in the local language Kannada. It could also possibly mean 'mess' or something that is a 'mish mash' which is also called as 'gadbad' in Hindi. Whatever the name, it has taken Mangaloreans and everyone who has enjoyed a tall glass by storm. Come rain or sunshine you will find people queuing up outside the ice cream parlour. While the original remains an original, there is no harm in recreating some classics, is there? You can now make it in the comfort of your home and wow all your guests or simply indulge in this sinfully simple and yummy dessert all by yourself!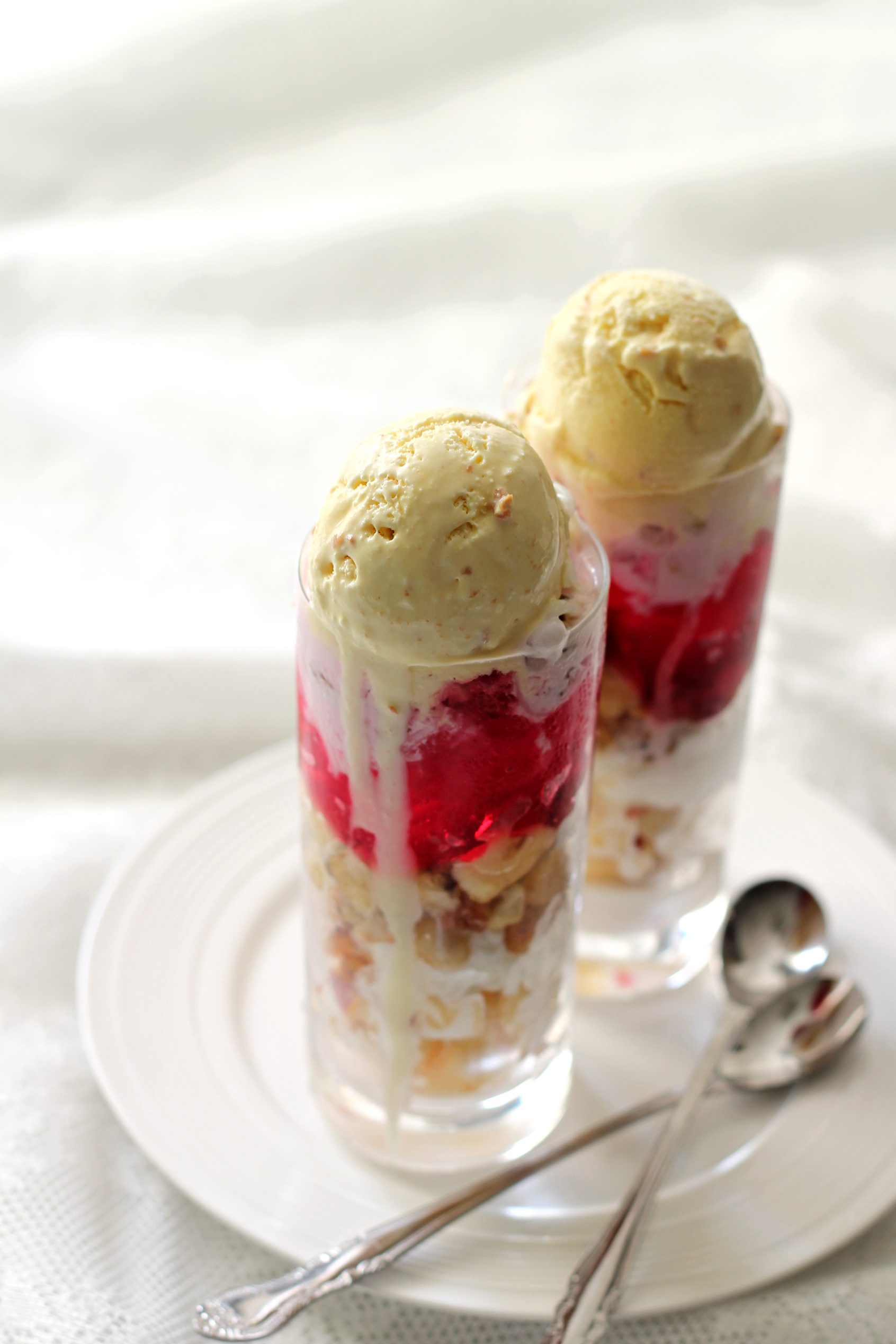 Pin
There is something so magical about the outcome of mixing 3 different flavours of ice cream in one serving. While I was skeptical if the outcome would be the same if I used butterscotch ice cream for the top most layer, I was pleasantly surprised that it did not overpower the dessert in any way which perhaps a mango flavoured ice cream would have. If you can find saffron (kesar) flavoured ice cream, please use it, otherwise butterscotch is your next best bet. Believe me, you can barely tell the difference – this tip is exclusively for those who have tasted the Gadbad before.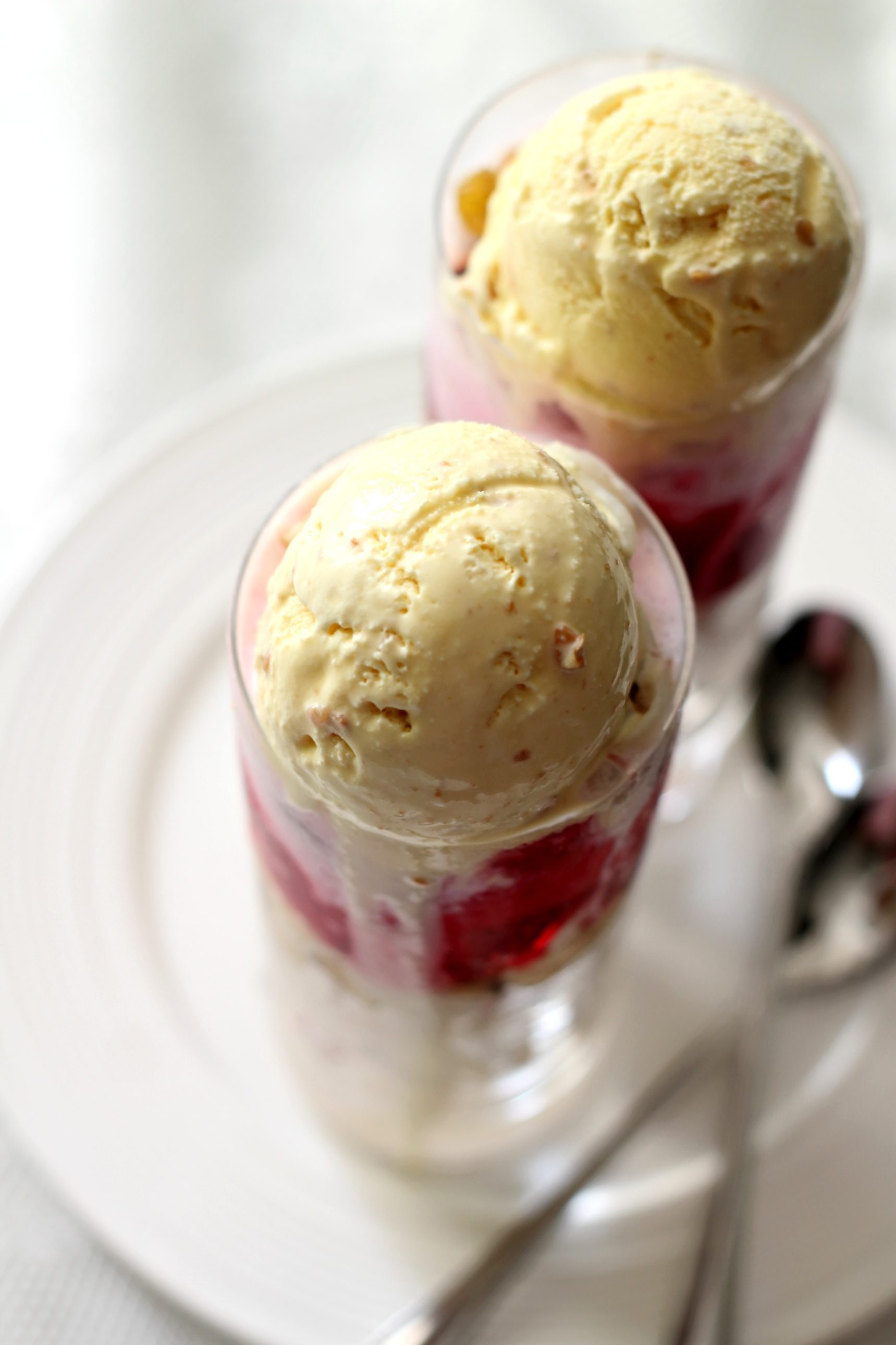 Pin
And before I forget, my blog completed 10 years of existence on the web sometime last month. Ten. Whole. Years! I know, it is a tad too late to celebrate it but hey! there are no rules to celebrate good things! I don't know where the years have flown by because it suddenly makes me feel very old. When I started the blog it was just for my personal use. I had to document the recipes that didn't flop and since I was a novice cook in those days, this number was pretty meagre. I neither knew how to write down recipes nor take pictures, but it all happened slowly and steadily as the blog grew. With practice, my writing skills got better and I really worked on my photography and realised that it was my passion. Blogging was not just a way to document my tried & tested recipes but also to keep my brains oiled and in working condition because as a stay at home mom I didn't want to fall into the death trap of boredom and using mindless soap operas as an escape route.
Initially, I shared the blog with only my friends and family, people who all were in the same boat as I was in – those who spent their lives busying themselves with studies and never taking the interest to learn a thing or two in the kitchen. Over the years the popularity of my blog grew and with the encouragement of my husband I decided to document more and more traditional Mangalorean recipes as and how I had success with them. Sometimes it took more than just flipping through my favourite cookbooks, it meant literally begging people from my family to share their prized recipes that would probably be buried with them if they weren't documented somewhere. On every vacation to Mangalore I chalked out plans to discover ingredients and learn new recipes from the amazing cooks I knew. I must say that it has been one helluva joyride full of new surprises and a life enriched because of all the new things I got to learn for the sake of keeping the blog alive.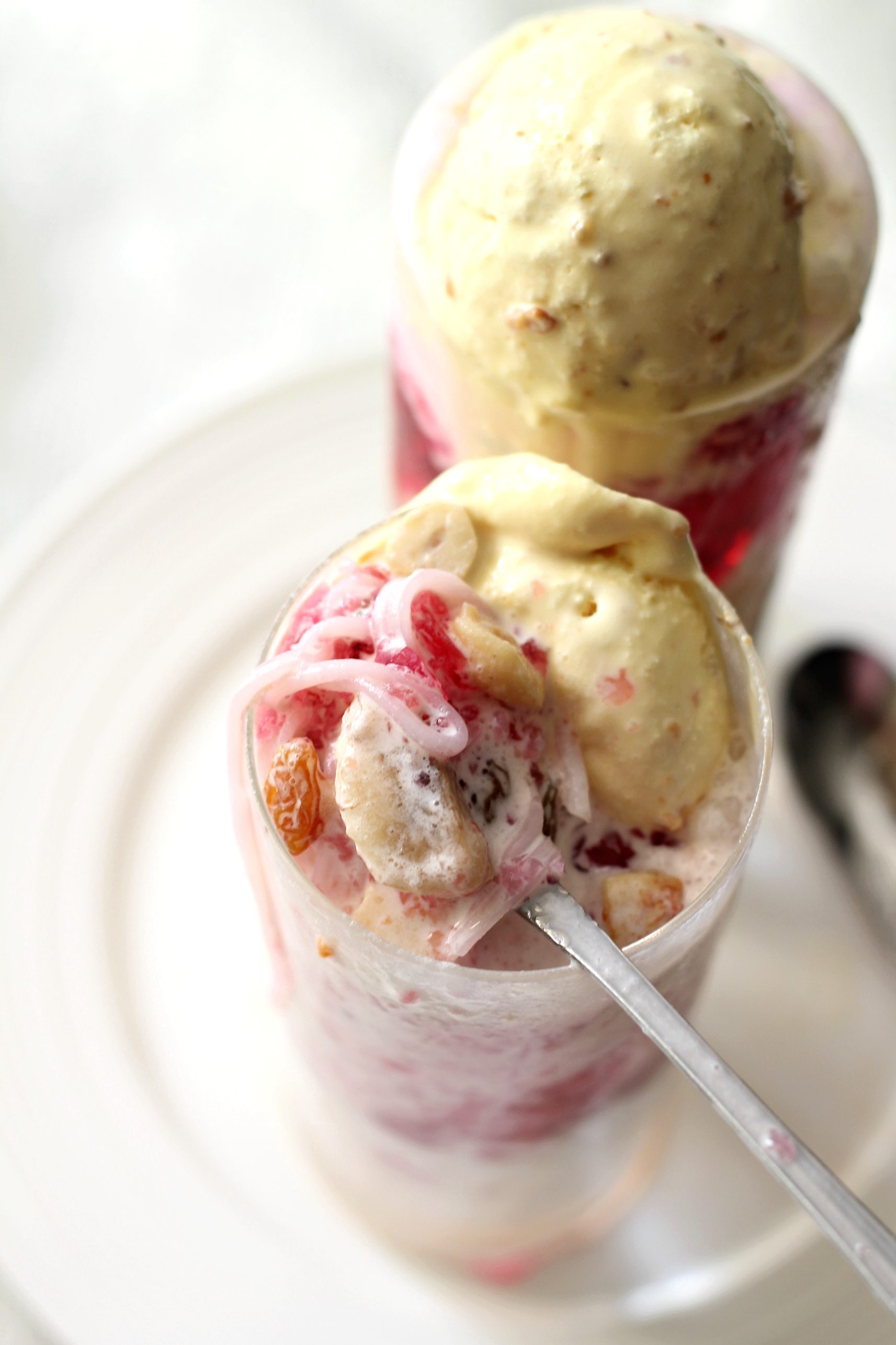 Pin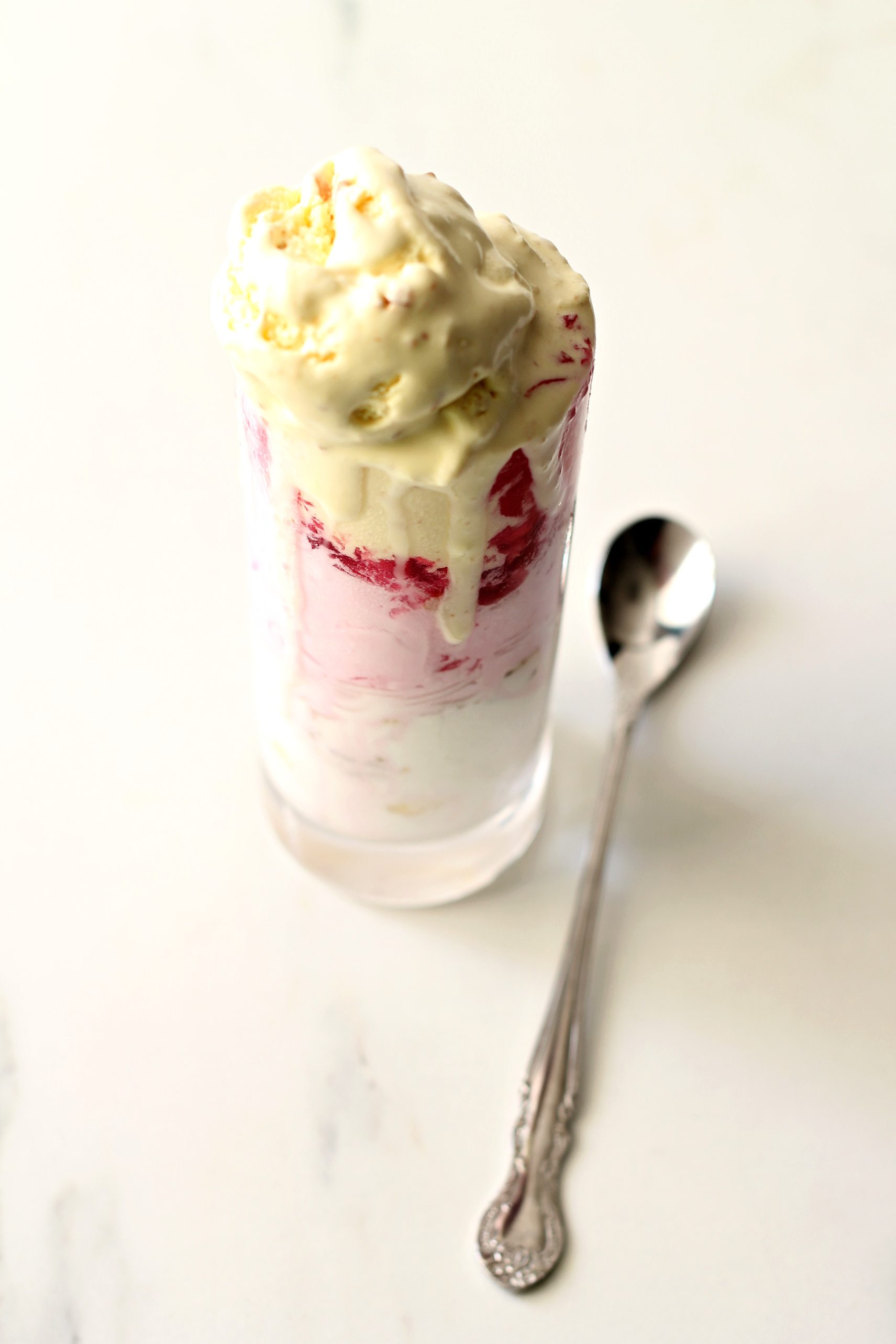 Pin
Before I go on & on I'd like to cut my speech short & stick to doing what I love doing on every blogversary – thanking the people who helped me start & sustain the blog for so many years. I would not be on this platform without my husband who ignited this idea and kept me going for so long. He was the one who asked me to focus on Mangalorean cuisine when during my initial days of blogging when there were very few good recipes on the internet that belonged to our community and cuisine. Besides this, my mum and mum-in-law have been instrumental in providing a steady stream of good & reliable recipes with umpteen 'how to' instructions to get things right (flavour, colour, aroma, texture, consistency of each dish I was making). Getting good images was also a priority so although it feels a little 'KonMarie-ish',  I am grateful to my Canon DSLR camera for being a true companion all these years (I know, I would eye roll too if someone were to thank their camera, but believe me, after all these years I truly believe that sometimes all you need is a reliable & sharp tool to achieve the right results).
Without the help of the ones mentioned above, I wouldn't be making this unintentionally long speech 🙂 But I cannot thank my readers enough for the love, encouragement & support that you have showered on me all these years. I have received so many positive responses to my recipes, so many heartwarming, tear-jerking emails that I feel so fortunate & blessed to be in this spot. I have replied to many emails and missed a lot more not because I didn't read them or didn't care about, but because sometimes it was overwhelming to receive so many emails and it was just not possible to reply to each & every one of them. However, I'd like to say that you have collectively made it possible for me to keep doing what I love best – to blog, to create new posts with recipes old & new and to strive for perfection in all that I do. So thank you! To each one of you. Much love <3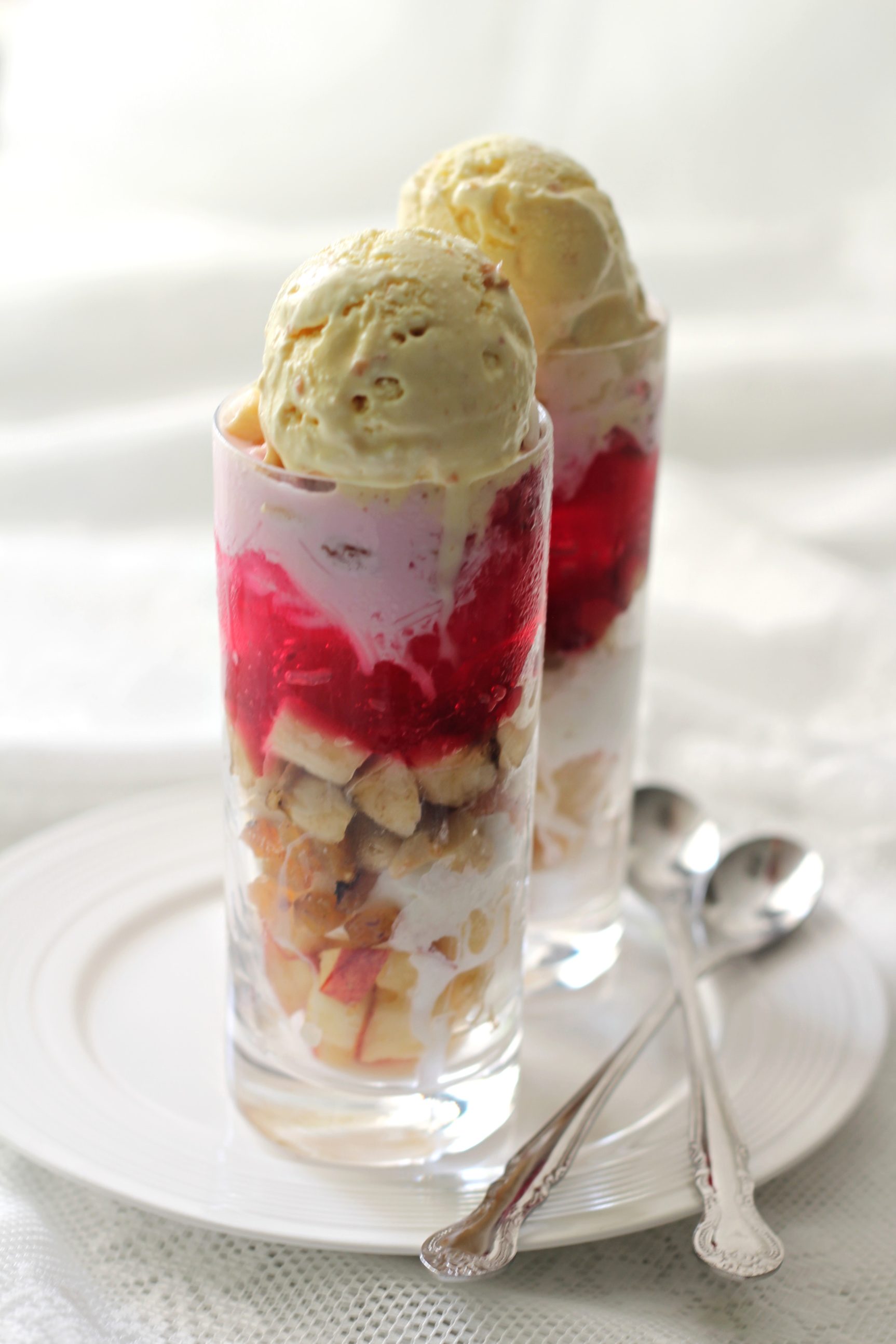 Pin
Do check out the video of how to make this dessert! I hope you enjoy it!
If you liked this video please do subscribe to my channel! Also, like, share & comment on it! It will really really motivate me to shoot more videos! If you'd like to reach out to me, please email me at [email protected]
Gadbad - A Layered Ice Cream Dessert
This popular version of layered ice cream parfait from Udupi-Mangalore is simple, delicious & quick to make!
Ingredients
For the ice cream layers
4

scoops vanilla ice cream

4

scoops strawberry ice cream

4

scoops saffron (kesaor butterscotch ice cream
For the other layers
1/2

apple

cored & cut into small cubes

1/2

big banana

peeled and cut into small pieces

2

tablespoons

roasted cashew nuts

2

tablespoons

raisins fried in a little oil or ghee

50

grams

white falooda sev or rice noodles * see notes

1

packet of strawberry jelly prepared as per instructions on the pack
Instructions
Prepare the strawberry jelly and the white falooda sev as per the instructions on the packet or see notes.

Keep all the ingredients ready in small bowls or containers before you begin the layering process. For the first layer place a tablespoonful of the chopped apples.

Layer it with a scoop of the vanilla ice cream and top it with some roasted cashew nuts & raisins

Next, place a tablespoonful of the banana pieces and top it with a tablespoonful of the strawberry jelly

Add a few strands of the falooda sev on top followed by a scoop of the strawberry ice cream

Top it up with the remaining roasted cashew nuts & raisins and add a scoop of the saffron on top.

Serve immediately with a long spoon
Recipe Video
Recipe Notes
The strawberry jelly is best prepared at least 3-4 hours before serving so that it firms up beautifully.
To cook the falooda sev, bring 1-1/2 cups of water to a boil and add the sev. You may want to cut the strands if they are too long. Let them cook until tender but not mushy. Then remove the pan from heat, discard the hot water, refresh with cold water and drain well before using
If you don't have falooda sev you may use rice noodles or vermicelli or mung bean noodles (Filipino Pancit noodles). Simply boil them in water till tender, drain, refresh & use as required