I don't know if it's the Christmas season or just me, but the baking bug has definitely bitten me and I am baking at least thrice a week these days. Normally I don't bake more than twice a month – perhaps this is the reason why you don't see more than a bread recipe every month and a stray post of a baked goodie. Of late I have been bringing a lot of cookbooks from the library and I can't help but oggle at the recipes and the beautiful pictures, page after page! I have bookmarked so many recipes that I want to try in the upcoming days because this is my way of letting go and indulging. Come January I will revert to my old self of being a conscious and cautious eater simply because I belong to that category of people who can put on weight by even dreaming about food, let alone eat it 🙁 So after a whole year of eating sensibly I simply want to let my heart take over and pig out – sorry, diet conscious people 😀 I need to 'let it go' (Frozen style) at least sometime no?
I know I will pay for the indulgence heavily once the festivities end, but then I am also a person who can build up an extremely strong will if I decide to go on a strict diet for a brief period of time. Ok, shush! I should stop talking so much about diets and all that during such a happy time! Coming back to today's recipe, I was flipping through Tarla Dalal's book on chocolate and came across a recipe for brownie muffins and the name caught my attention. However, I tinkered around with the recipe and arrived at my own way of making them eggless as I didn't have condensed milk which was the egg replacer in the recipe. I am quite happy that the muffins turned out really wonderful as I don't bake eggless at all.
Although I get a lot of request for eggless bakes I don't quite like to do that. My son dislikes eating eggs in any form so I like to bake with eggs as that's the only way I can get him to eat them without a fuss. Also, at some point I didn't like the eggless recipes I worked with and since the hubby prefers bakes with eggs I kinda tossed out the idea of baking without eggs.
When I served these muffins with some vanilla ice cream he was bowled over. He said these were one of the best he'd ever eaten as he is not much of a cake fan but loves brownies a lot, especially served hot with some ice cream.
I guess this is the best recipe you can try if you are looking for an eggless cake/brownie recipe or particularly if you are looking for egg free recipes due to intolerances. I do hope you enjoy them!
New here? Subscribe to my free newsletters with my latest recipes!
If you give this recipe a try do leave a comment on this post down below and don't forget to give it a star rating! It will really help more readers discover my recipes! Don't forget to check out my latest videos on my YouTube channel. If you like what you see, do give me a thumbs-up (like), share & comment and subscribe to my channel so that the gods of YouTube (a.k.a algorithms) recommend my channel to a wider audience with similar tastes and more & more people can discover my videos!
And while you're here, do follow me on Instagram, Pinterest,  Facebook and Twitter. If you'd like to say hello or have detailed queries do send an email at [email protected]. I'd love to hear from you!
Click on the image below to save this recipe on Pinterest!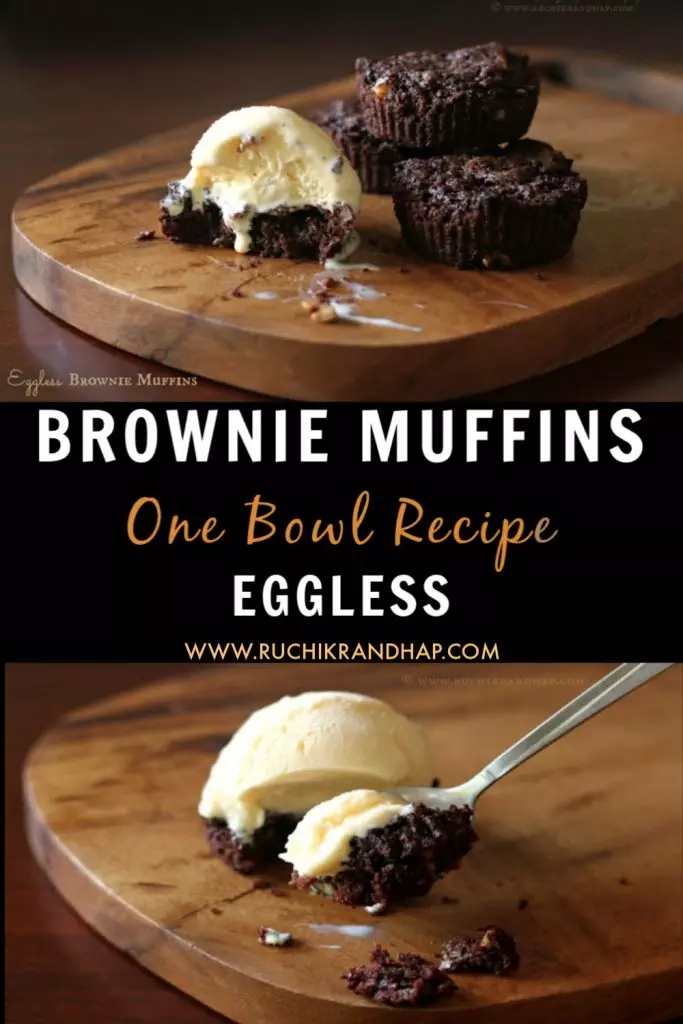 Pin