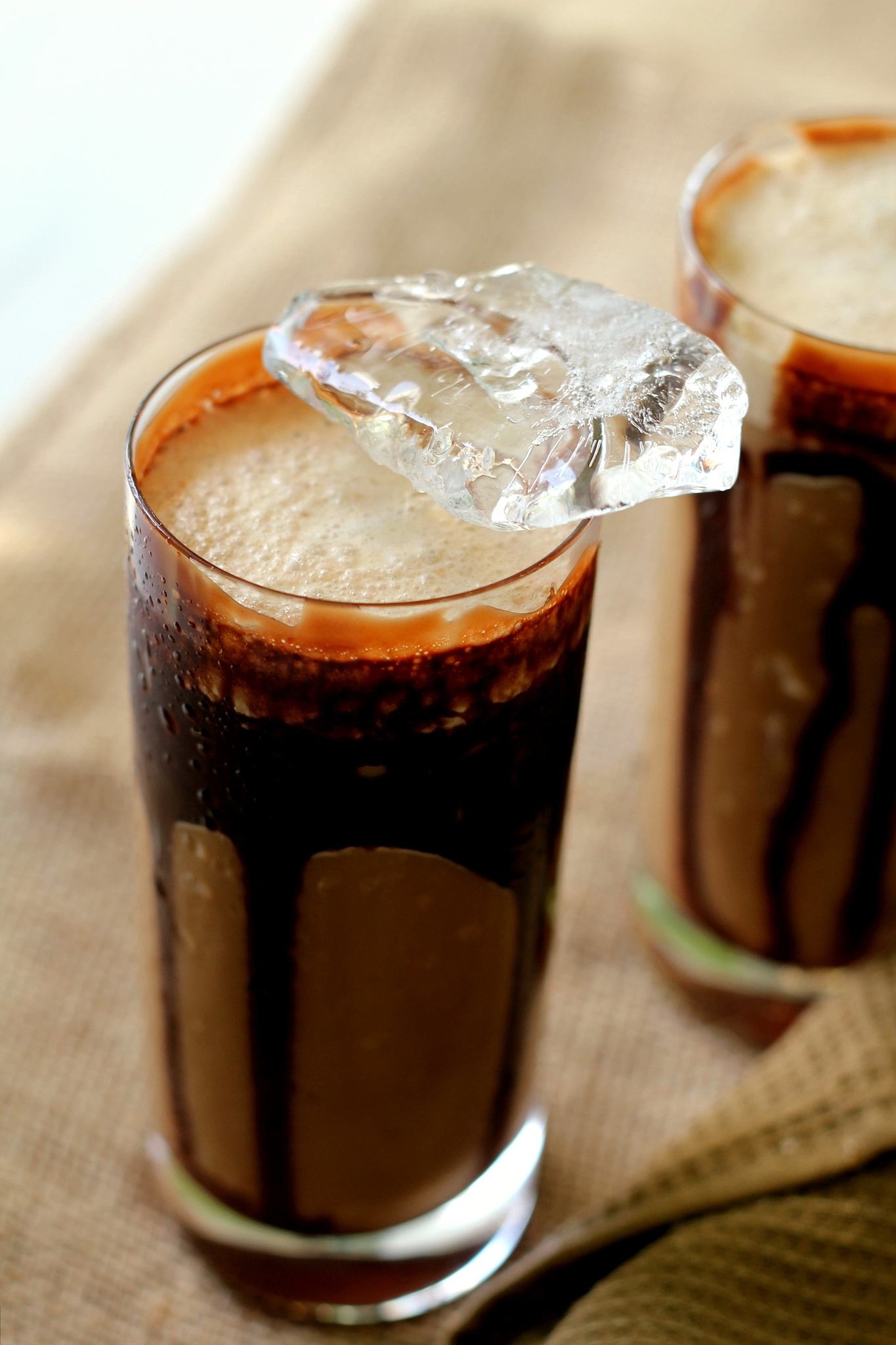 We in the UAE are gearing up for the harsh summers. The temperatures have really soared up and you can really really feel the heat every time you are outdoors. Such a cruel weather calls for liquids that replenish all the lost vigour. Cold coffee has been a part of my childhood. Yep, when I was little we used to get these free milkshake bottles along with Nescafe or its competitors. While our household relied on pure coffee grounds for their daily coffee kick, we occasionally bought the instant variety too. Tiny bottles of Nescafe were refrigerated lest they turn into a hard lump thanks to Mangalore's humid weather. These were used when guests popped up without prior notice and mum had to make a steaming cup of coffee to entertain them. So yes, my favourite part of the purchase happened every time there was a free goodie that came along with it. From free coffee mugs to other paraphernalia we did make sure that the coffee powder was worth every penny whenever we decided to buy it. 
 I used to love cold coffee so much but never bothered to make it at home after I got married and since my son loves coffee I let him enjoy it occasionally as a treat. Since I don't use the ice cube maker for want of space in my over-stuffed freezer I had to make do with shards of ice that I broke off from a box filled with ice. If you were wondering what a giant shard of ice is doing perched on the rim of the glass, well, now you know. It is incredibly difficult to shoot anything during the summer in Dubai. The heat is just so much that anything ice cold melts within seconds and each photo shoot is rewarded with condensation on the floors and walls of my house. I am not super happy with the pictures but I cannot deprive my readers of the joy of a tall glass of cold coffee. So here's the recipe for you. I hope you enjoy making it and sipping it and reminiscing your favourite cold coffee memories!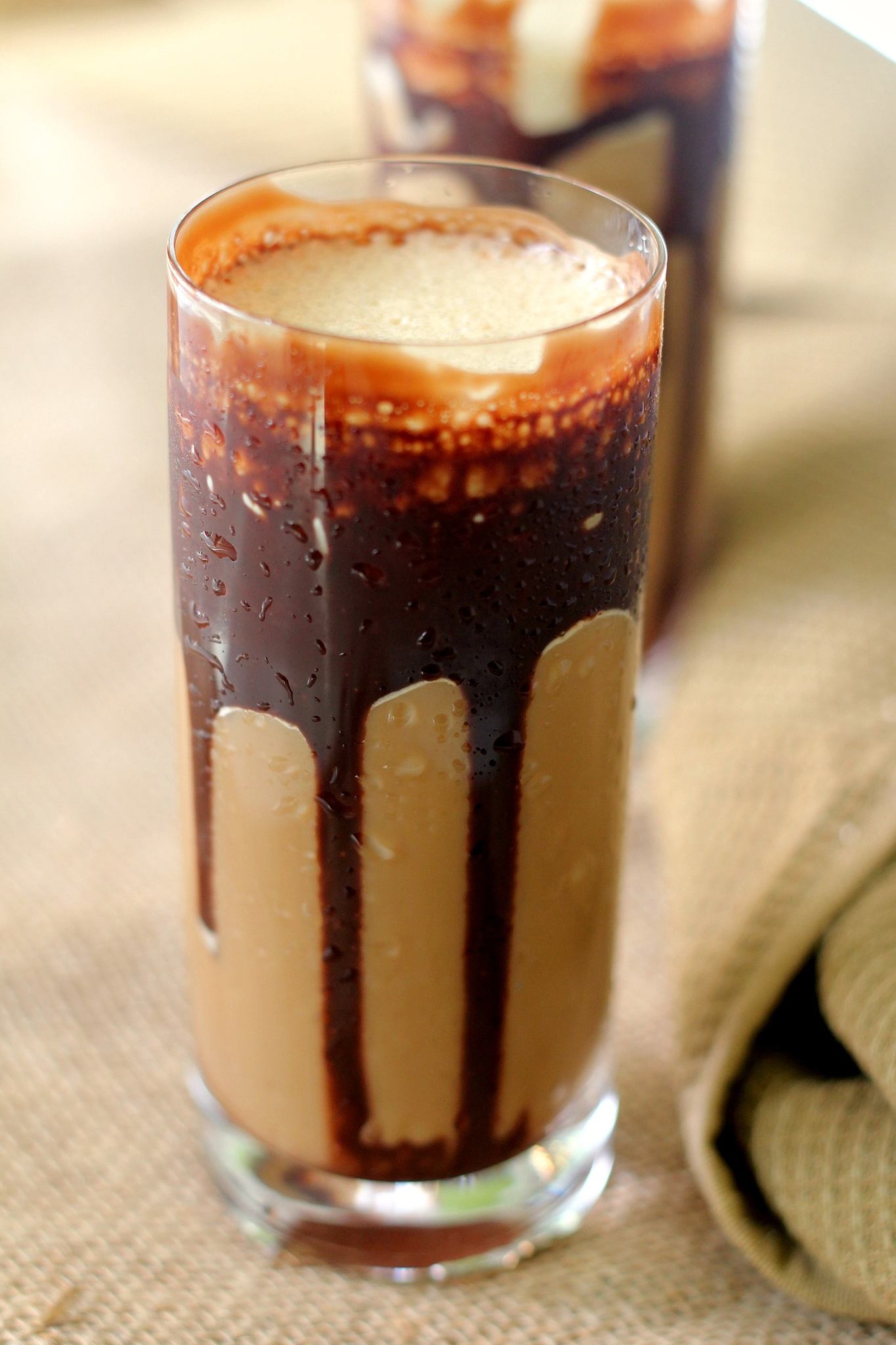 Save this recipe on Pinterest!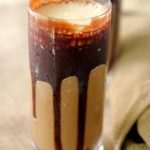 Cold Coffee
Doesn't a delicious, tall glass of cold coffee have an old world charm to it? Beat the heat this summer with this refreshing, easy & quick recipe!
Ingredients
1

cup

chilled water

1

cup

chilled milk

4

tablespoons

sugar

adjust to taste

2

teaspoons

instant coffee powder

I used Bru Strong instant coffee granules

4-6

ice cubes

crushed

1

tablespoon

fresh cream or whipped cream

optional

Chocolate syrup to drizzle into the serving glasses

optional
Instructions
Optional step - drizzle the chocolate syrup into the sides of two serving glasses. To do this, place the nozzle of the syrup bottle along the rim of the glass and pour. When you place the glasses upright, the syrup will form a beautiful drip pattern. Keep aside

Dissolve the sugar into the water and transfer into a blender. Add the milk & coffee powder. Whizz together. Check the taste and add more sugar or coffee powder if required. Pour immediately into the prepared glasses. Garnish with fresh cream or whipped cream if using. Add the crushed ice cubes and serve immediately.