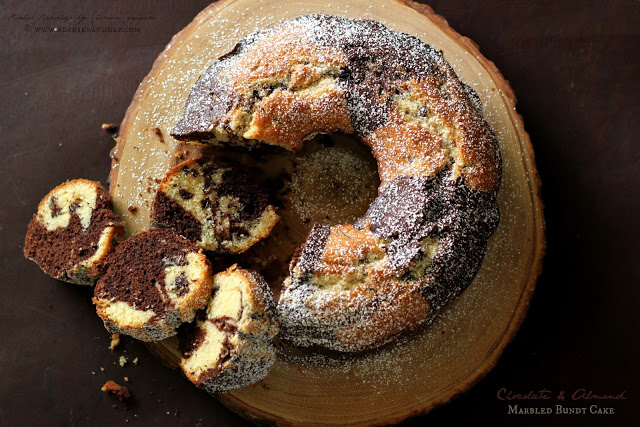 Last month my blog turned 7 and I decided to post something nice to celebrate this milestone. However, work got the better of me and I had to keep this post pending. I was wondering what to post and without having to break my head for too long I decided to bake my favourite chocolate and almond marbled cake which I have made at least thrice before and loved it every time. The best part about this cake is that the almond flour in it keeps the cake super moist even after a couple of days (if it lasts that long!) This is one of my favourite comfort foods as I cannot resist gorging on it till it gets over! My kids loved it as well and so did the hubby.
Honestly, this isn't really a cake for a big celebration but it must be made and enjoyed if you want to celebrate the simple pleasures of life. It must be made and enjoyed with that hot cuppa when you are tired to the bones. It must be made and enjoyed when you are having old friends over. It must be made and enjoyed when you want to take something for that friend who's just recovering from an illness (or a heartbreak). You get the picture, just make it when you want to feel good about something. I felt good about having come this far in the world of blogging and despite the bumps on the road, the journey has been enjoyable. This cake is just to celebrate that.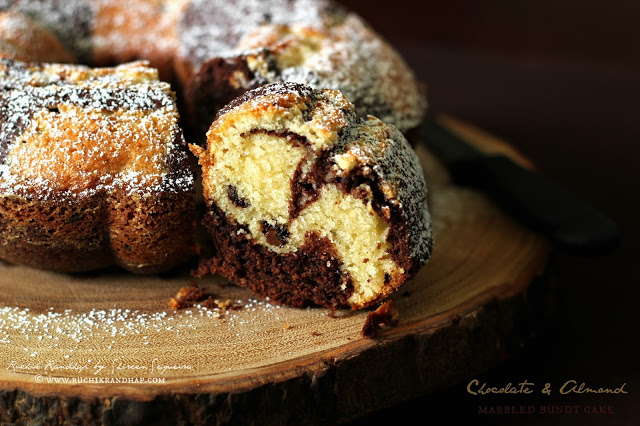 I found the recipe from
here
 and decided to go right ahead. I've been using the same recipe since last year and although I wanted to add this to my Christmas cakes repertoire the pictures came out terrible. You see, I love my photo shoots more than anything. So I made it again when I had loads of time to indulge on taking pictures.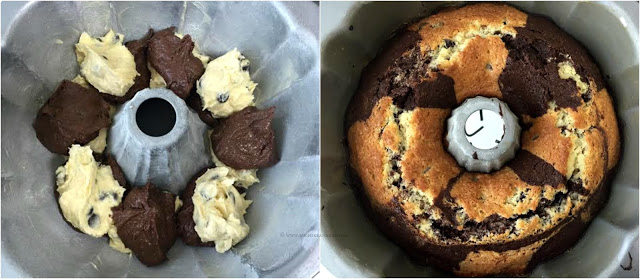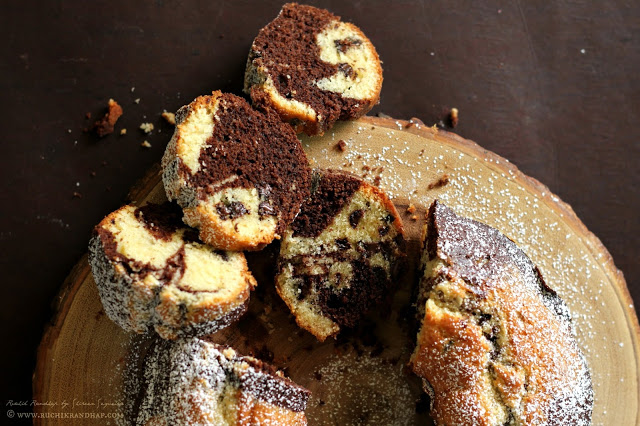 I really wish I could give a slice of this cake to each and every one of you who has been a faithful fan of Ruchik Randhap. Over the years I have made many friends, most of whom I have never met in person but your love and warmth has kept me going. I count my blessings every time I think of all those supportive emails and messages that you have sent me making this job of blogging worth it. Some emails that I receive are so very special and emotional that I tear up when I read them. I thank God for making me an instrument of His love and for having made it possible for me to reach out to so many of you through the medium of this blog. I am grateful for your positive feedback – every word you have spoken in appreciation of this blog, every email and every comment is precious to me. The constructive critique helps my resolve to keep getting better at this art.
Dear readers, I may not always respond to your mails as I am juggling with many roles in my life – I am a wife and mother who also has to deal with duties that are part and parcel of being a homemaker. Being a part time blogger also demands a fair amount of time as one is required to establish and maintain one's online presence. I do however, try and respond to as many mails as time permits so keep sending some love my way, write to me at ruchikrandhap@gmail.com and do let me know if you've liked a recipe or two from my blog!
Last but not the least, a HUGE thank you to everyone who has been my strength and support all these years. God bless you!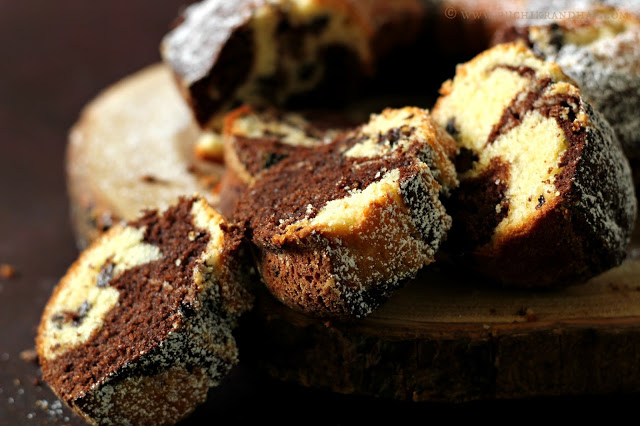 Chocolate & Almond Marbled Bundt Cake
Prep time: 20 mins | Baking time: 45-50 mins | Serves: 8-10
Ingredients:
180 grams unsalted butter, softened at room temperature
180 grams plain flour (maida)
225 grams caster sugar
3/4 th tsp almond extract (or vanilla extract)
2 teaspoons baking powder
75 grams ground almonds (almond powder) * see notes
3 large eggs, at room temperature
2 tablespoons milk
3 tablespoons cocoa powder
3 tablespoons hot water
100 grams dark chocolate chips (optional but recommended)
icing sugar to dust
Method:
1. Heat oven to 180 C. Grease and 1.5 litre bundt pan with butter and dust it thoroughly with some flour. Tap off the excess.
2. Sift together the flour and baking powder and stir in the ground almonds.
3. (see notes before you begin) In a large bowl cream the butter and sugar till fluffy, about 2 minutes on high speed. Add the almond extract and mix.
4. Add one egg at a time and whisk well. Add the flour mixture and the milk in parts and gently fold until incorporated.
5. In a small bowl mix the 3 tablespoons of cocoa powder with the 3 tablespoons of hot water to make a smooth, lump free paste.
6. Now divide the batter equally into two bowls (see note#2) and to one bowl add the prepared cocoa paste and mix really well. To the other bowl, add the chocolate chips (if using).
7. Now add spoonfuls of the chocolate and plain batters alternatively into the tin. When done, drag the handle of a clean teaspoon or butter knife through the mixture once.
8. Bake in the preheated oven for 40-50 minutes or until the skewer inserted comes out clean. Remove from the oven and place on a wire rack to cool for 10 minutes. Then invert the cake onto the rack and let it cool completely.
9. Dust generously with icing sugar and serve
Notes:
1. If you don't have ready made almond powder you can make some with a little prior preparation. You can either powder skinless almonds or peel off the skin from regular almonds by placing them in hot water for 15 minutes till the skins peel off easily. Then completely dry them before pulsing them in a food processor/dry grinding jar of a mixer grinder for 3-4 seconds or until you get an almost fine powder. Make sure not to 'grind' the almonds as they will release oil and the whole thing will turn into a paste very quickly, so make sure to use the 'pulse' option.
2. The trick I follow to divide the batter into half is to first weigh the bowl in which I prepare the batter. When the batter is ready I weigh it again and minus the weight of the bowl. The resultant weight is of the batter which I divide by two.
3. Since I prefer using the weighing scale to measure my ingredients this recipe does not have cup measures. A quick Google search for a conversion chart should help you.