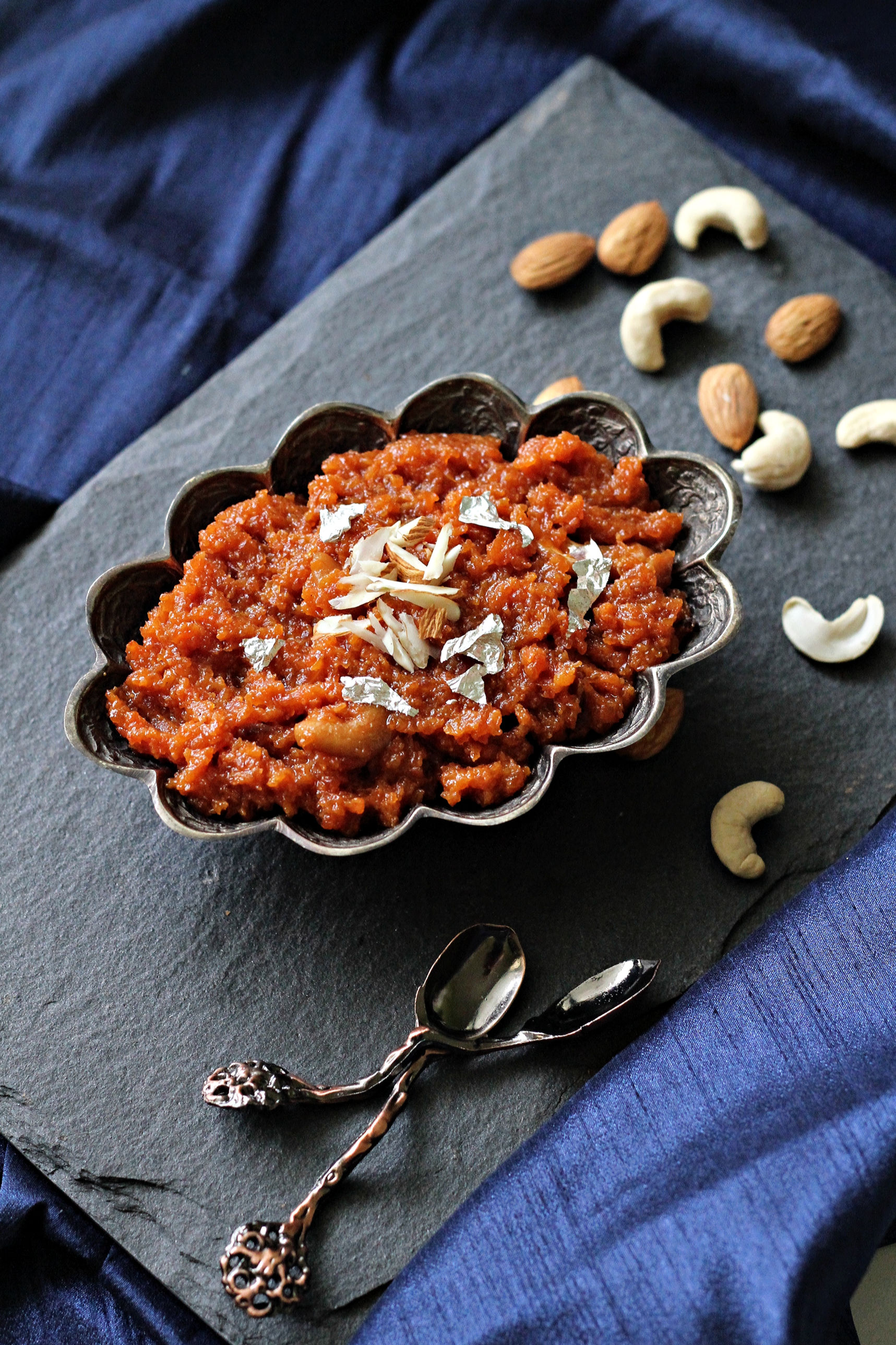 Carrot Halwa is commonly known as Gajar ka Halwa in India & is a popular sweet dish that is usual served at home & for weddings. I have chosen the easier method to make this which is by pressure cooking the carrots – it saves time & helps reduce energy consumption. The process takes about 40 minutes & the quantity serves 4.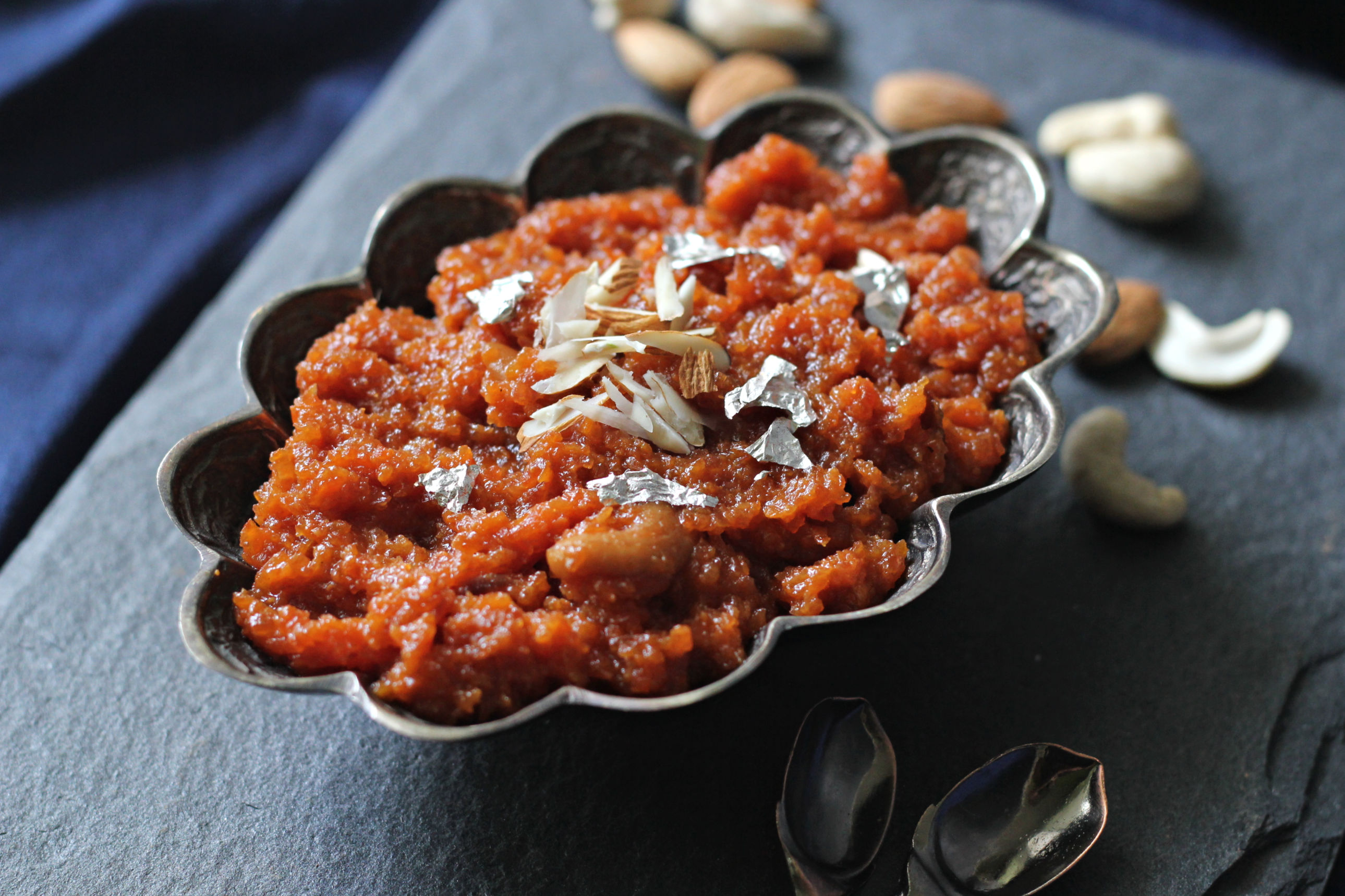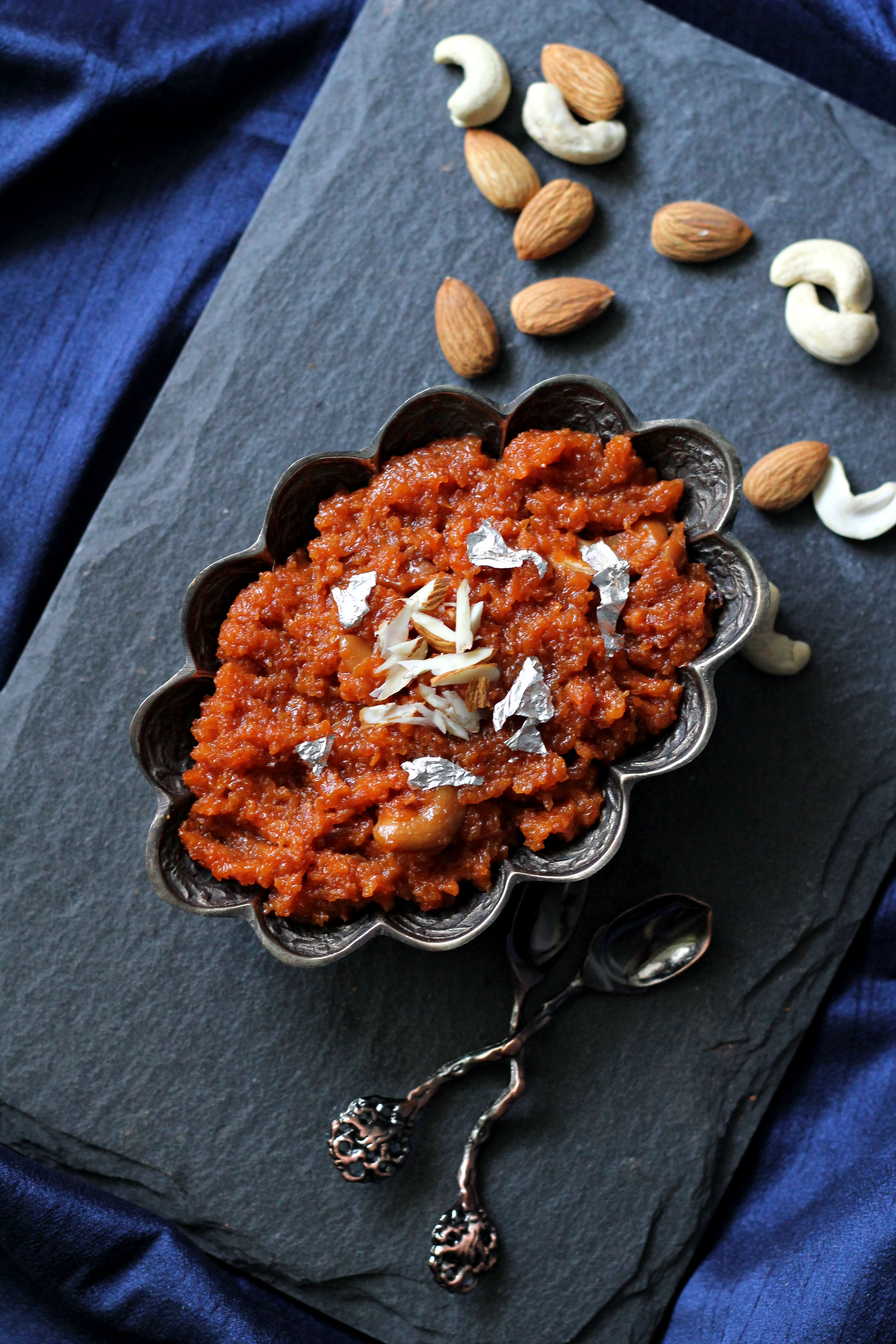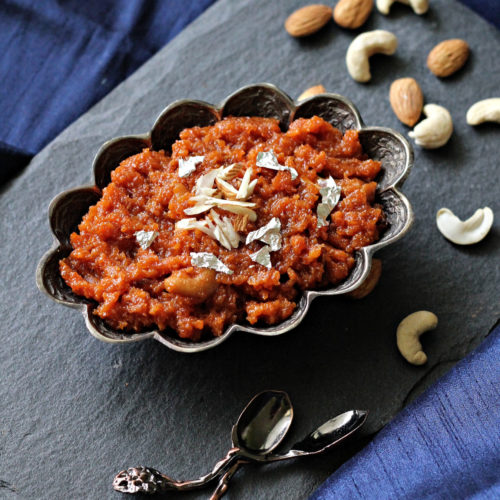 Gajar Ka Halwa
Traditional Indian dessert made from carrots & milk that yields a rich & creamy texture when slow cooked to perfection. Usually made during the winters with special red carrots, this dessert can be made all year round with the regular orange ones too!
Ingredients
500

grams

carrots, preferably the red ones

500

ml

milk, full fat

180-200

grams

granulated white sugar

1/4

teaspoon

cardamom powder (or 3-4 pods, husked & powdered)

1/4

cup

cashew nuts, halved * see note

3-4

tablespoons

ghee
Instructions
Wash, peel & grate the carrots using a medium slotted grater for better texture.

Transfer them to a pressure cooker, add the milk & pressure cook them for one whistle. Then reduce the heat completely, to a simmer and continue to cook for about 10 minutes. Remove from heat and once the pressure cooker cools down slightly, open the lid. The mixture will appear like it has curdled but that is okay.

Heat the ghee in a heavy based wok/kadai and fry the cashew nuts till they turn golden brown. Remove and keep aside

To the same wok add the carrot & milk mixture and the sugar. Reduce the heat and cook for about 30 minutes, stirring intermittently to prevent scorching. It will take a while for the extra moisture to evaporate.

When the ghee begins to leaves the sides of the pan & the colour changes to deep orange your halwa is ready. You can add the cashew nuts and cook for another 2-3 minutes if you prefer them soft or add them as a garnish just before serving. Add the cardamom powder and stir it in.

Serve hot with a dollop of vanilla ice cream.
Recipe Notes
You may use cashew nuts or almonds, slivered, with or without skin
If you plan to serve the halwa with vanilla ice cream you can use just 180 grams of sugar if you prefer a mildly sweet dessert. Do not be tempted to add more sugar when you taste the halwa when it is still hot as our tastebuds will not be able to judge the accuracy of the sweetness. Scoop out a teaspoonful, cool it, taste it and then adjust the sweetness
One of my oldest pictures!