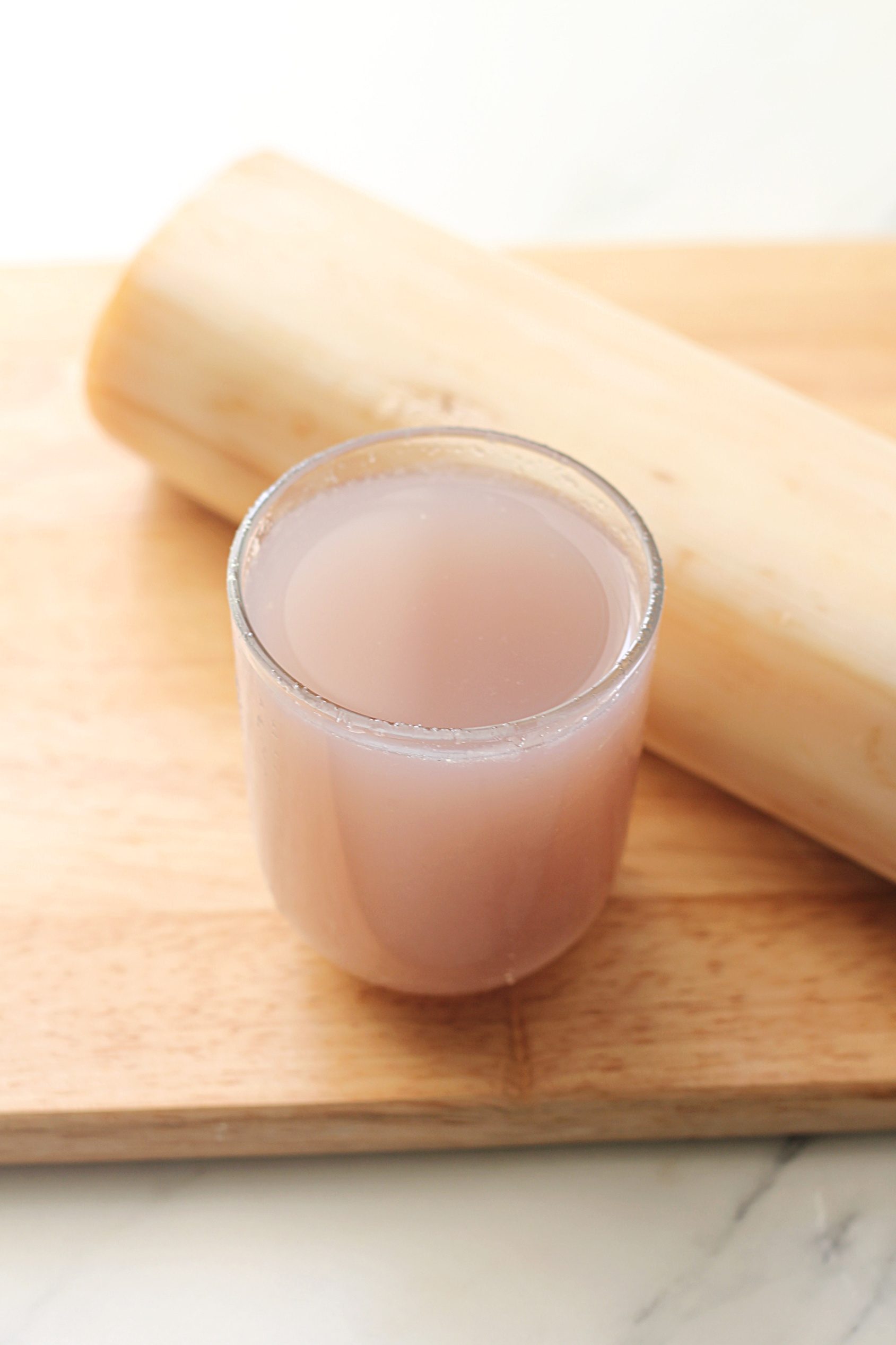 Pin
Banana Stem juice is believed to be nature's cure to prevent & flush out kidney stones. This is an Indian home remedy which I believe extends itself to other countries in the region. Since home remedies are the first things that most people try out even we gave it a try when we had a kidney stone related problem in the family almost a decade ago. One of our house helps had introduced us to this idea – of preparing the juice as a quick way to flush out the stone and it actually helped. The lady used to prepare it three days in a row every month and the juice had to be consumed early morning on an empty stomach. While I generally never advocate home remedies without trying them first, I can vouch for this remedy. There is a caveat here – if you are experiencing acute pain or feeling faint, then please rush to the doctor instead of trying home remedies. However, if you want to prevent them in the first place and want to try flushing them out when the pain is very minor you could try this at home.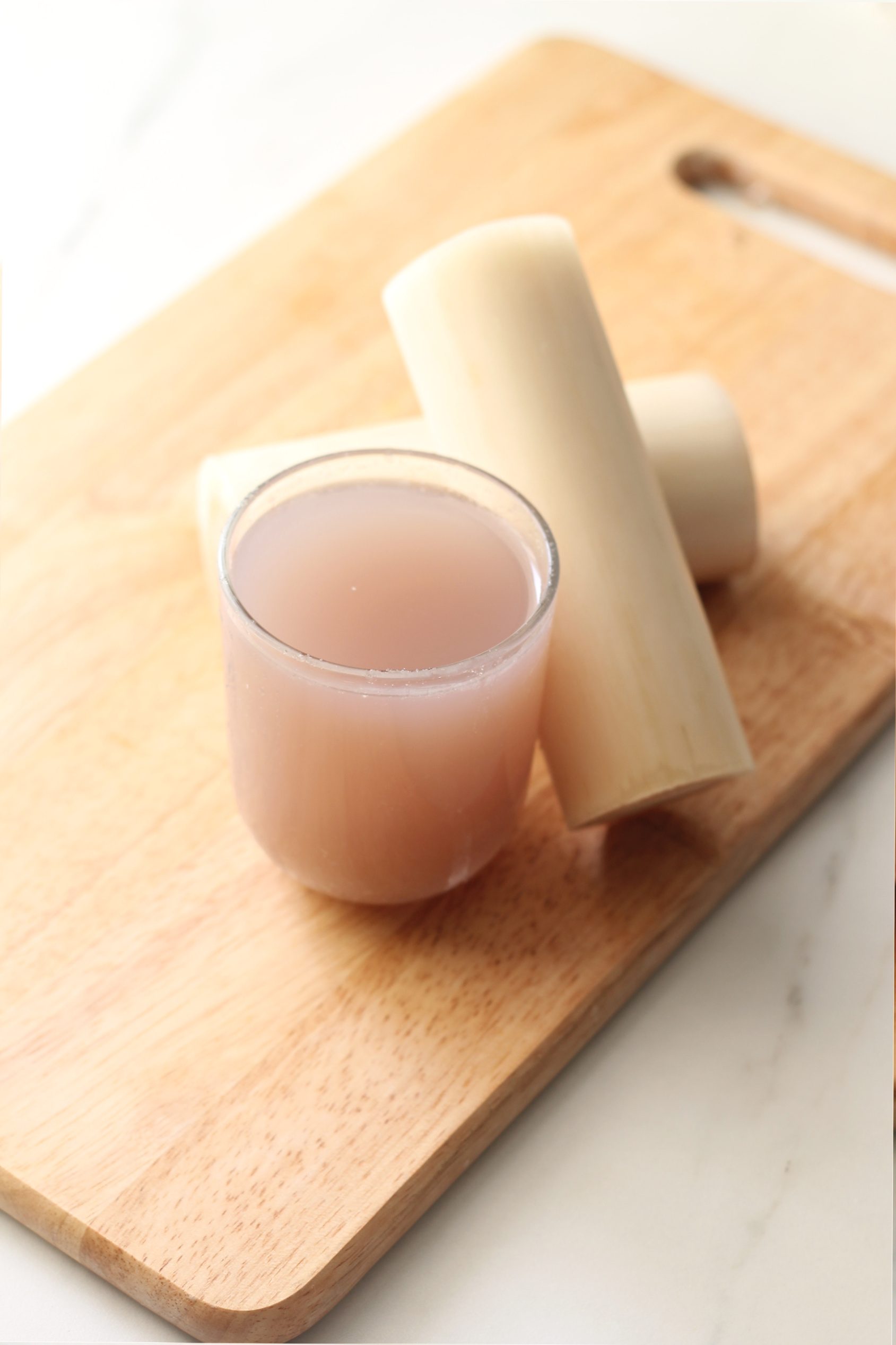 Pin
Who gets kidney stones?
Well, I am not a qualified medical practitioner to write about health & nutrition I do know a bit about kidney stones and how horribly painful they can be. In most cases, when the pain aggravates, there is a need for medical intervention. The patient is usually put on pain killers and then if the doctor feels the need for it, the stone is surgically removed. So usually the risk of kidney stores is higher in men than in women. High blood pressure, diabetes and obesity may increase the risk of kidney stone.
When can I consume the banana stem juice?
The stem juice must be freshly extracted and consumed on an empty stomach. This can be done for 2-3 consecutive days every month.
Why does it get discoloured?
The stem turns dark (discoloured) when exposed to air for a long time and hence a few drops of lemon juice can be added or you can soak the chopped pieces of stem in buttermilk before grinding. However, this recipe is without buttermilk so even vegans can have it.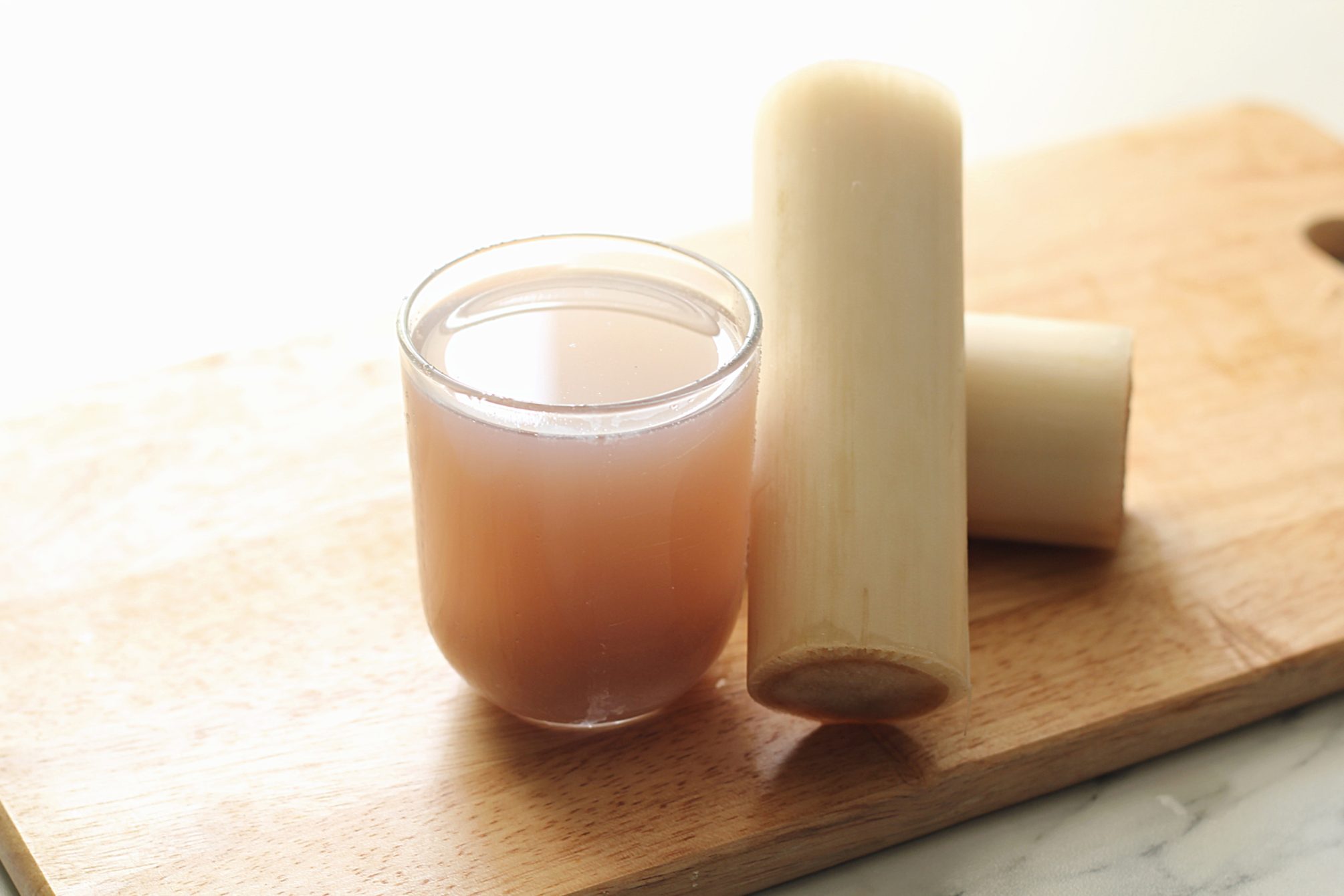 Pin
New here? Subscribe to my free newsletters with my latest recipes!
Tried my recipe? Do leave a comment on this post down below and don't forget to give it a star rating! It will really help more readers discover my recipes! Do share a picture on Instagram with the hashtag #ruchikrandhaprecipe and tag me @ruchikrandhap and I will feature your post in my stories! 
Don't forget to check out my latest videos on my YouTube channel. If you like what you see, do give me a thumbs-up (like), share & comment and subscribe to my channel so that the gods of YouTube (a.k.a algorithms) recommend my channel to a wider audience with similar tastes and more & more people can discover my videos! I also share quick 30 second videos on Reels on Instagram so don't forget to check them out!
And while you're here, do follow me on Instagram, Pinterest,  Facebook and Twitter. If you'd like to say hello or have detailed queries do send an email at [email protected]. I'd love to hear from you!
Banana Stem Juice | Home Remedy For Kidney Stone
Simple, quick & easy home remedy to prevent kidney stone formation and to flush them out. This process involves extraction of the juice and hence is a no cook recipe
Ingredients
1

cup

(approx) banana stem pieces

1

cup

drinking water

pinch

of salt
Instructions
Peel the hard exterior of the banana stem. The most fibrous and hard part needs to be removed and discarded. This will reveal a pure white inner core which is easier to cut. Chop into pieces - only as much as you need to make the required quantity of the drink. The stem tends to discolour easily

Transfer the chopped pieces to a mixer grinder and add 1 cup of drinking water. Grind this till you get a smooth mixture and no lumps remain.

Strain into a serving glass. Add salt to taste. Add a few teaspoons of the fine pulp (fibre) back into the drink if you wish. This will help cleanse the digestive system a little better.

Serve immediately before the discolouration gets darker.
Recipe Notes
You can soak the banana stem in buttermilk or yogurt immediately after cutting it to prevent discolouration. Some people even grind the soaked stem along with the buttermilk/yogurt. I am sure this tastes great too, so you can give it a try.