Spritzgebäck (pronounced as shplitz-ghe-beck) are one of the most delicious cookies that I've ever tasted! They are as Amul's logo states 'utterly, butterly, delicious'! Honestly, I never thought that making these would be so much fun and that the taste would win so many hearts. When I first came across this recipe I instantly bookmarked it to be tried out for my Christmas collection. I was so delighted when the results crossed my expectations in terms of taste. Initially I thought I had done a poor job at shaping them but I realised that I didn't do so bad either.
Spritz cookies derive their name from the German word 'spritzen' that means 'to squirt'. The buttery soft dough is squirted (squeezed to push) out of a cookie press that has a metal plate with designs at the other end of it to help make pretty, fancy shapes. Spritz cookies are traditionally made during Christmas in most Scandinavian countries.
While the most standard equipment for this cookie is the spritz cookie press which is a kind of a tube with a metal plate inserted on one end that helps get the exact shape and size of the cookie dough out, you can also pipe out the shapes using a simple piping bag attached with a star nozzle (which is what I did). After I had piped out all of the dough I realised that I had a spritz cookie press that the husband had bought for me a few years ago from his trip abroad and I had totally forgotten about it! I am going to use it in the next few days when I start my Christmas baking.
These cookies are extremely fragile and melt in the mouth. Trust me, they will taste better than that store bought box of Danish cookies. Homemade cookies always score higher in comparison to their store bought counterparts – this is my opinion.
I do hope you give these cookies a try. If you don't have the star nozzle fret not! Just use a ziplock back, place your cookie dough in one corner, snip off the end and you are ready to go!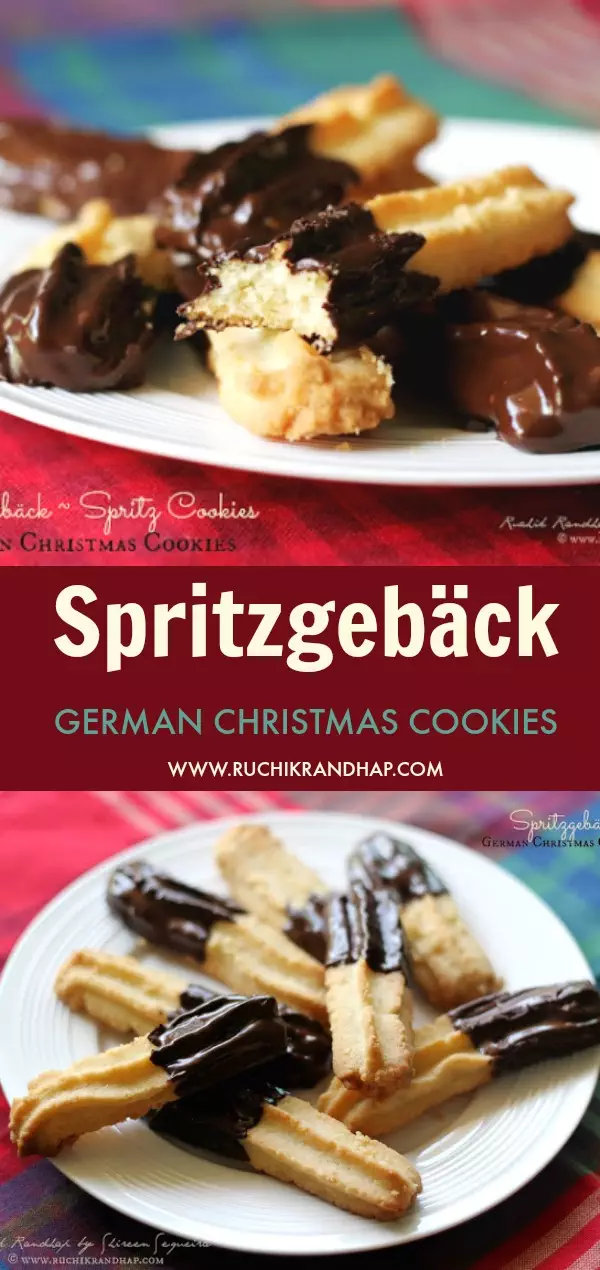 Pin