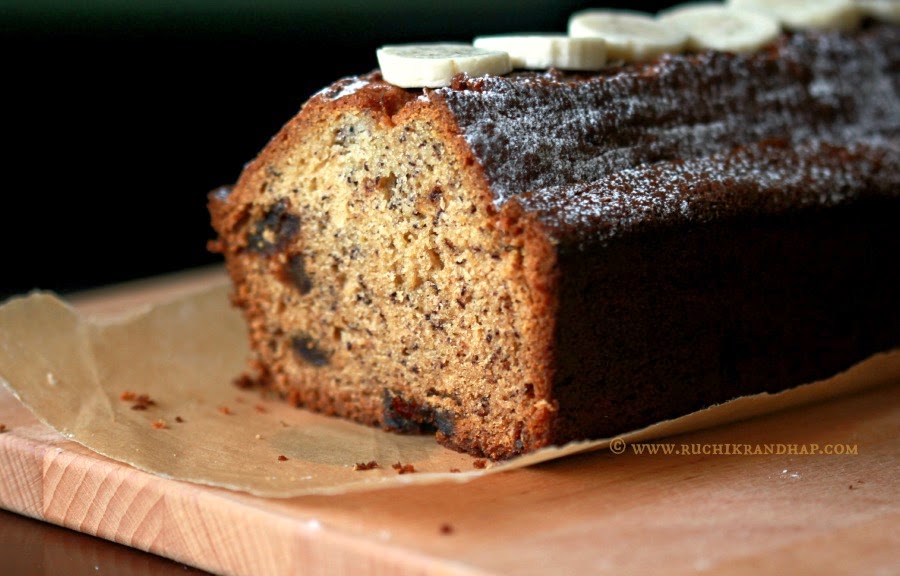 Now that lil baby Zee is almost 15 months old her appetite is ever increasing making it absolutely necessary for me to innovate on a daily basis as I have to feed her interesting things almost every 2-3 hours. I rummaged the internet for some interesting ideas to create a healthy meal plan for my baby. Honestly I am not excited by the prospect of waking up every morning and drawing a blank when it comes to give her something nutritious and fun. Thankfully I came across this very nice article on babycentre.in which had a meal plan chalked out for Indian babies aged 1 and above. I immediately took a printout and pinned it up on my pin board in the kitchen.
I don't follow the meal menu to the T but it saves me the heartburn when I am running out of ideas sometimes especially on the first two days of the week when I am still in the weekend hangover mood and I can't think of any fresh ideas. That's when I glance through it to give her something I can put together in a few minutes. One such recommendation was to give the baby a banana muffin. Now who doesn't like muffins? And who doesn't like bananas in cakes? Instead of muffins I decided to make a banana loaf which I could cut into slices and store easily, freeze if need be. I totally love banana bread and I keep hunting for new recipes although I have already posted a couple of baked goodies with bananas in them. The Banana Choco Chip Muffins are an all time hit with my family and a lot of readers have tried it too. The Banana Bread with choco chips is another favourite too. And who can resist the Chocolate Banana Cake with all that gorgeous chocolate ganache?
I found this recipe in the Friday magazine and since all their recipes have worked for me I tried this one too and boy was I amazed with the results! This cake with the addition of dates was amazing. Simply stunning! It was such a hit when I made it the first time that I decided to make it again but with a healthy twist. Since Roshan and I are watching our diet and always try to eat desserts that make us feel less guilty I experimented by replacing part of the all purpose flour (maida) with whole wheat flour (atta) and threw in some oats. The result was even better and I am so glad I have this new recipe to hang on to. My daughter freaked out on this cake for the next two days – yeah, I am guilty of feeding her cake for her evening snack on two days, but not so guilty because it is healthier than store bought cakes and she gets to eat sweets very very rarely.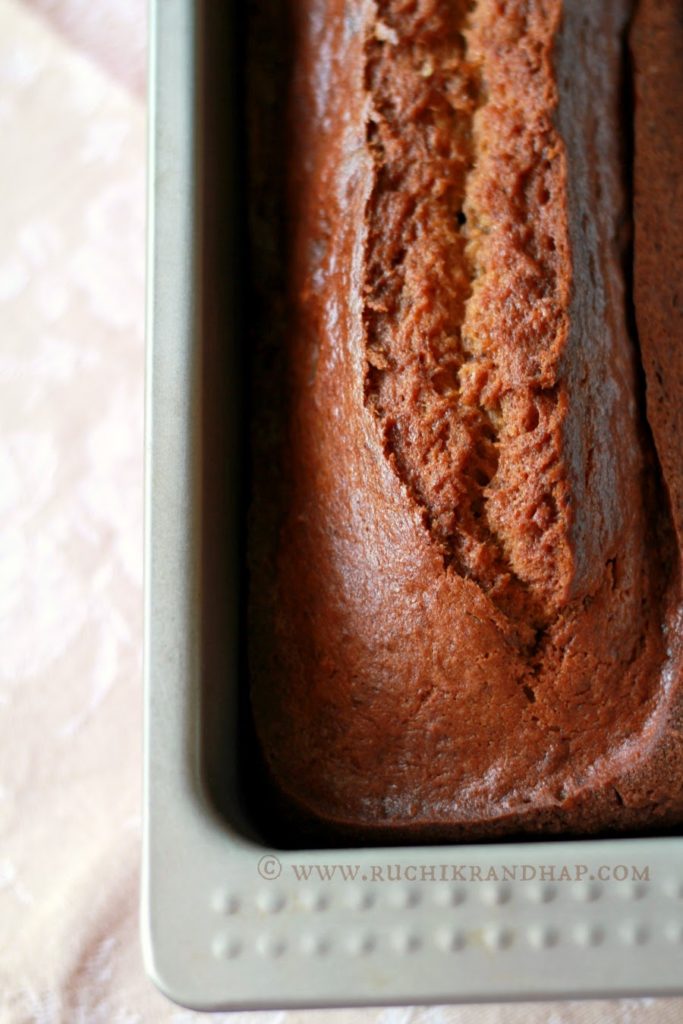 By the way, I know that most of those who observe the holy season of Lent may have given up sweets and hence baking too. But I urge you to make this as soon as you are able to. This bread is a wholesome food (for the soul) I would say, not too sweet and with a nice dose of dates that are extremely good for health. So I am dedicating this post to two people. My dearest grand-uncle Fr. Francis Rodrigues, who lives in Nairobi and had requested me a while ago for a banana bread recipe and my new and lovely reader turned friend Susanna Farias Mendonza whom I promised I would post this recipe soon.


Banana Loaf with Whole Wheat Flour, Oats & Dates
Prep time: 15 mins | Bake time: 45-55 mins | Servings 12-15 big slices from a 10×5 inch loaf
Ingredients:
2 ripe bananas mashed * see notes
125 grams all purpose flour/maida * see notes
25 grams oats (I used Quaker, quick cooking (not instant) breakfast oats)
75 grams whole wheat flour
1 teaspoon soda bi carb/baking soda
2 tablespoons hot milk
125 grams butter
175 grams caster sugar
2 eggs
1 teaspoon baking powder
125 grams dates, pitted & chopped * notes
Method:
1. Preheat oven to 180 C and grease and line a 10×5 inch loaf pan with parchment. Sift the flour with the baking powder and keep aside. Take aside a little flour and roll the chopped dates in it so that they don't sink to the bottom of the cake.
2. In a mixing bowl mash the bananas to a smooth consistency. Keep aside.
3. Dissolve the baking soda in the hot milk and when it turns frothy pour into the mashed banana mixture.
4. Add the butter, caster sugar, eggs, flour (in parts) and mix well. Stir in the dates and mix.
5. Pour the batter into the prepared tin and bake for 45-55 minutes. My loaf was done in exactly 55 minutes. To check doneness of the cake, insert a skewer or knife into the cake and if it comes clean the cake is done.
6. Remove the tin and place on a wire rack to cool for about 10 minutes. Invert the loaf onto the wire rack and let it cool completely before serving. Garnish with chopped banana slices if desired.Notes:
1. I used two big bananas – golden bananas or cavendish variety. You may use 4 small bananas (Elaichi/Kadholi variety)
2. The original recipe called for 225 grams of all purpose flour/maida. I replaced part of with oats & whole wheat flour. You may make it healthier by adding any other healthy flour of your choice or just make it out of maida.